People, please pay some respect to history.
How to behave at the Berlin Jewish memorial?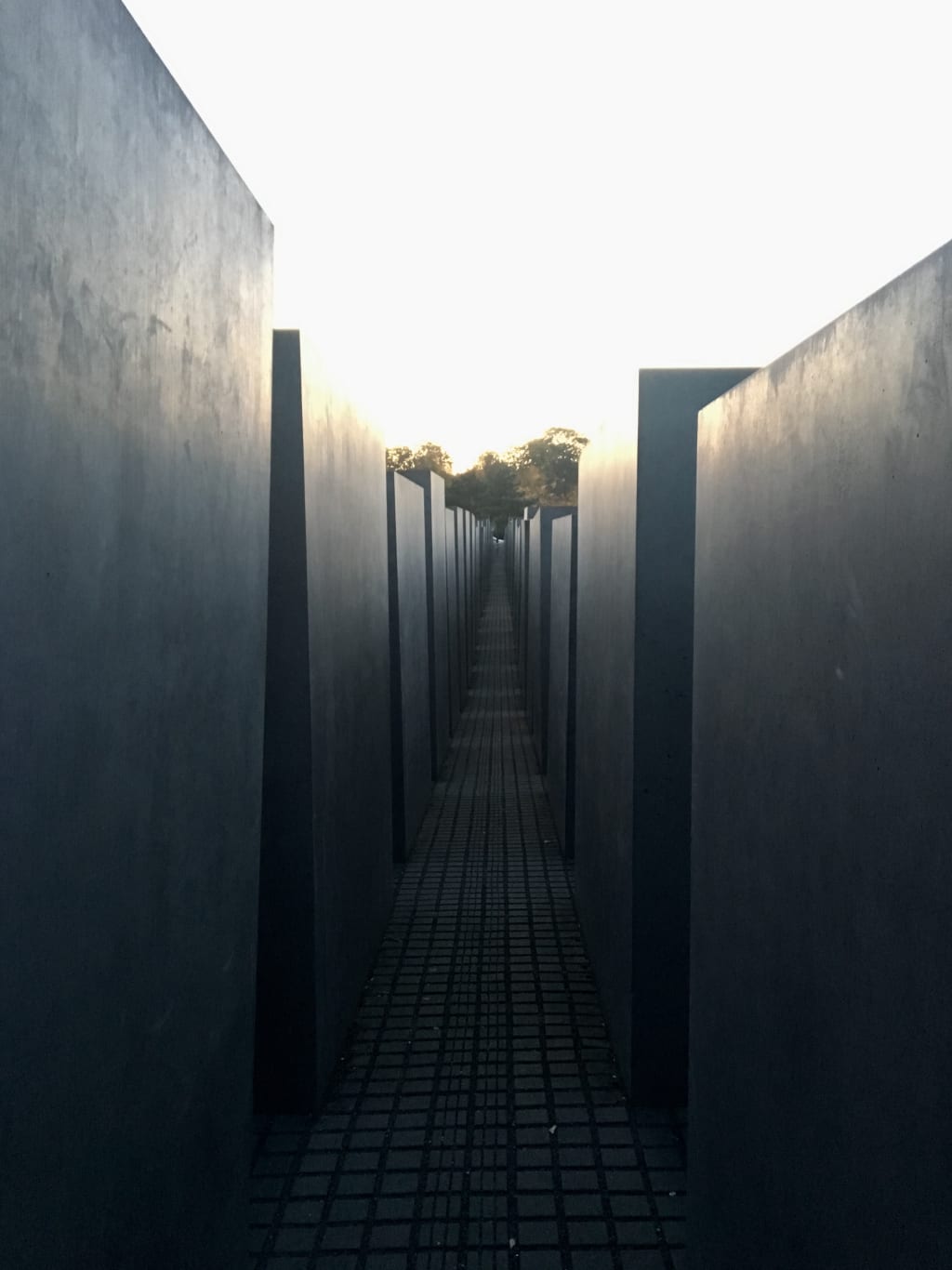 I have been wanting to talk about this place for a very long time - Memorial to the Murdered Jews of Europe in Berlin. I visited this popular tourist site back in October 2018 (Some background: I am from Hong Kong and was in Denmark for a semester exchange. I loves museums and I personally really like history and cultures although I am a business major!) There are two sides of the whole memorial experience - so basically the indoor part is the museum where texts, graphics and photos were shown. There is a quota for each round of visit, so be sure you go there earlier as we have to queue for a bit! The outdoor area is shown in my photo above, and you can stay there for as long as you want to. After all, this was definitely one of the heaviest, saddest and most emotional places I have been to. I literally wanted to cry when I was there and i couldn't finish reading everything shown. I couldn't never imagine being a Jew in the 1930s/40s..
But the thing I wanted to talk about here are these tombstone-like blocks, which obviously are not literal tombstones but they symbolise the vast amount of Jewish victims under the Nazi regime. I am sure everyone is aware that this is a very dark and tragic period in history. I was very angry because I saw so many people sitting, standing on, running around, playing hide and seek, or taking "cool" selfies or photos on top of or in between those blocks. This is human's ignorance and absurdity to the max - imagine laughing and running around a graveyard.. how disrespectful and stupid. I thought this place is supposed to be quiet, but you can hear people laughing and smiling. Even though there is no policy for no photo-taking or rules to tell you how you should behave, but this is Holocaust people, not Yolocaust! I just wished this place isn't that popular and well known as a "tourist attraction", but more for people that are truly interested in learning about the history of Holocaust.
So, how should we behave? Obviously, the best way is to treat this experience solemnly and respectfully, and acknowledge the fact that we are definitely very very fortunate living in this era. That means, no running around, standing on the blocks and taking cool selfies - that's all I am asking for. After the trip, I took to Google and saw a few articles (BBC, the New Yorker) related to the issue. It's good that there are media coverages but when you search #memorialtothemurderedjewsofeurope on Instagram, you can still see these pictures on the internet every single day. One thing I regret is that I did not ask those disrespectful people to stop on the spot. I really should, because we can always educate people around us.
I think Germany is a wonderful country. After studying history for years and learning what they went through - from WWI, Treaty of Versailles, the Nazi regime, WWII, to the split of Germany into East and West, then reunification and the fall of Berlin Wall... Germany is full of scars. Many of the victims are still alive, and they might have lost a loved one, experienced childhood trauma and are still deeply wounded. Yet, Germany turned those chaos into education, unleashing all brutal details of genocides and wars in museums and exhibitions, and welcome tourists to come and learn about their tragic past. While Germany has a big heart and open attitude, we as tourists should learn to pay equal respect and visit these places with empathy and compassion. Imagine you are German and you see tourists joking around a Jewish memorial, how would you feel? So, next time you are there and spot the same problems, please engage in an educational dialogue and help raise some awareness!