Paris in Spring: 4 Things You Absolutely Should Do
No romantic dinners, kissing, or proposing included
This March I went to Paris with my boys. I am glad it was a family trip, you see, because romantic voyage to Paris with compulsory kissing at the top of the Tour Eiffel and eating les croissants is so much of a cliché that I wouldn't even enjoy it. In the western pop culture, Paris is steeped in romance. However, if you exclude the romantic fluff from your agenda, you become able to see what the fuss is all about. Paris is an utterly amazing place—historically, culturally, aesthetically, and in any other way you can imagine. Even though we tried sticking to the beaten track and came to see all the popular tourist sights, our journey was full of discoveries.
Here is what I learned one should do in Paris.
Walk as much as you can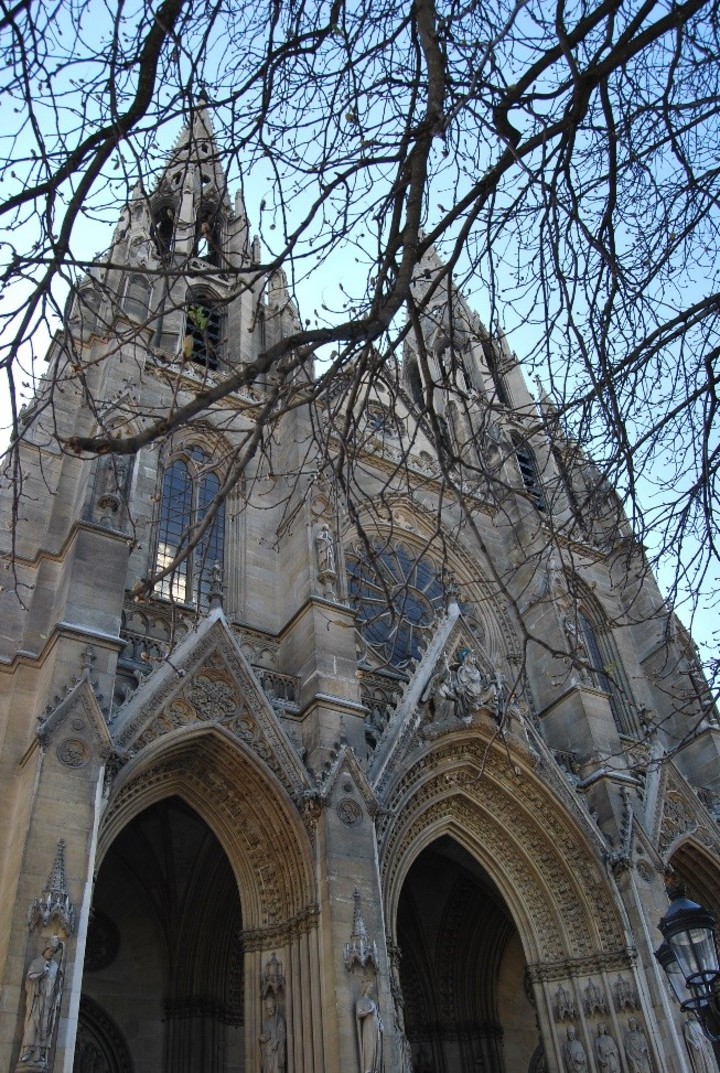 This is not limited to Paris. You hardly can appreciate any place from the window of the tour bus. Yet not walking in Paris is criminal, because the place is absolutely gorgeous wherever you go. If you are tired, take a metro—the stations are almost at every corner, the network is really dense in Paris. Even more reasons to find the accommodation near one of its numerous stations. There you can take a train to the center and then walk, walk, walk! This is the only way to stumble upon the offbeat treasures.
When you try to find your destination, it feels exciting. My boys insisted on buying an old-fashioned tourist map and tried to find all the sights we were planning to visit by reading directions from it —scouting so hard! I still used the navigation on my smartphone and kept an eye on them. Discreetly, though, not to ruin their exploration experience. When they spotted two towers from afar and cried excitedly "Notre Dame! There, there it is," I knew they have found something completely different. But hey, they've found it themselves. And it was a decent piece of a historical monument, too. Worthy of a snap on the blog. So here is our first offbeat treasure for you.
A short note: I am usually a quick essay writer, but all that sorrowful business with the Notre-Dame de Paris Cathedral fire back in April kind of overshadowed everything, so I so it took me a while to create this piece.
Anyway, my visit happened before the fire, and there is no other time and place better than Paris in March, so I encourage you to plan your visit for this time. The prices are still low-season, but the weather is magnificent!
Be curious: there are no "must-sees" when it comes to traveling
When you say "Gothic", some will say "American," some will say "metal," some will say "Notre Dame Cathedral." As for me, I will say "Saint Denis Basilica." It is superb. However, I would never see it if it weren't for my oldest son's adventurous spirit. It was he who almost dragged me by the hand chanting, "Let's see that one!"
Saint Denis is not as big or as famous as is its younger sister Notre Dame. Yet Saint Denis is the very first Gothic church ever build. It is much older and it is stunningly beautiful inside. From the façade, it seems rather plain and ordinary. We were walking past it on the way from our hotel to the city and did not even bother to look closer. Yet when we did… First, when the stone plaque at the door said that Joan of Arc prayed here, I realized that the building must be of some prominence. At least, it was already there in the fifteenth century. However, it did not prepare me for what we saw upon entering.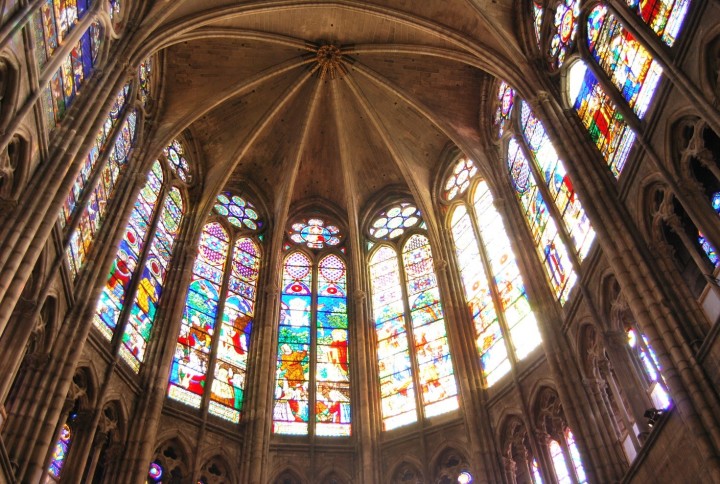 We found ourselves inside a magic lantern. Saint Denis is a sublime stained-glass masterpiece, and whatever they say, I could never put it after the Notre Dame Cathedral. The basilica is the ultimate quintessence of gothic—magnificent windows, columns that look like stone trees, rich ornaments, royal tombs with fine marble sculptures, crypts and a fleur of solemn sadness. And it's practically empty, no lines, no tourist. Just some occasional school groups. It surely added to the overall deep impression.
Whatever is on your schedule, do not let this "what have we here" feeling leave you. Step down from the main road and look around the corner. You may find the most precious things. At least discover some quirky local stuff.
Savor details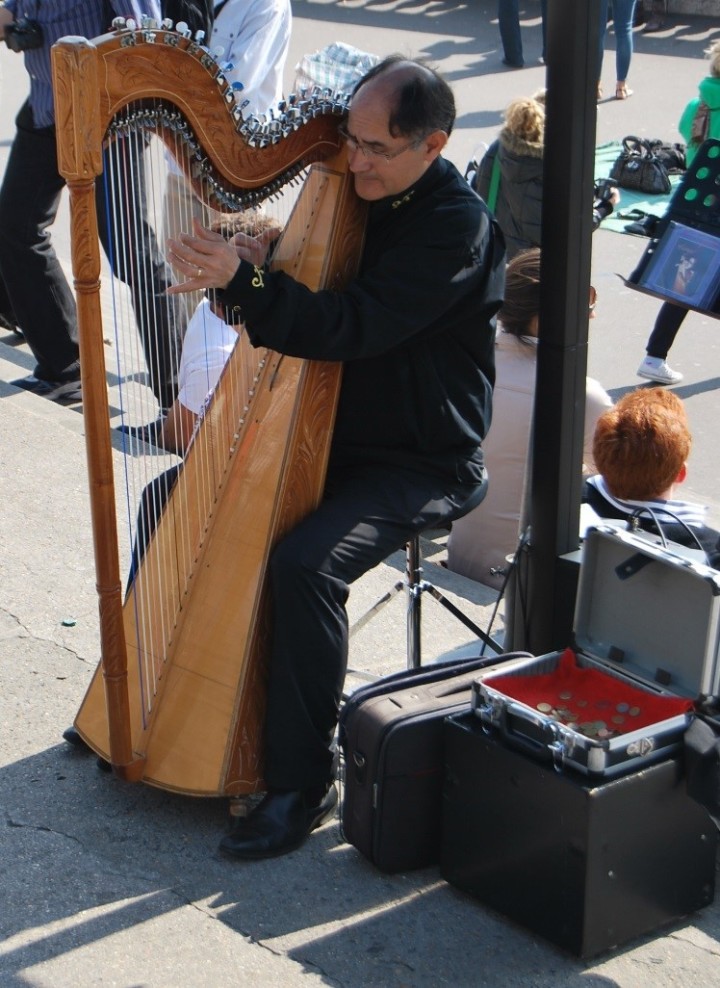 Do not rush about to see everything (or as much as possible). Instead, try to go at your own pace and savor all those little things that add to your experience of the place. It does not matter if you have seen Versailles unless you enjoyed yourself. It does not matter that you did not take a selfie with Mona Lisa if you had a beautiful moment of silence with La belle ferronnière instead (both ladies are actually in the same room, but the admiration they enjoy is ridiculously disproportionate).
Taste those delicious French whatsis from the local boulangerie, smell of the morning grocery market, listen to the harpist on the street, let your heart beat slightly faster as you ride on the bi-level railway car and feast your eyes on the cottages drowning in pinkish-white blossoms. Do not stick to your plan rigidly, let yourself go, celebrate the moment. That is what Paris is all about.
Learn the language
Of course, there are always those spontaneous last-minute decisions. There are business trips. You cannot learn a language for each country you visit beforehand. You can try, however, learning languages for the fun of it. And if you travel later in life, it will make your journey so much more comfortable and enjoyable! In fact, I think from all the places in Europe, I chose to visit Paris partly because of the fact that I knew some French from school. It helped immensely. You are probably familiar with the stereotype of snotty Parisians that dislike tourists (Americans in particular). Well, if you speak at least a few words in French, they all turn out to be very nice, smiley people ready to help and give directions!