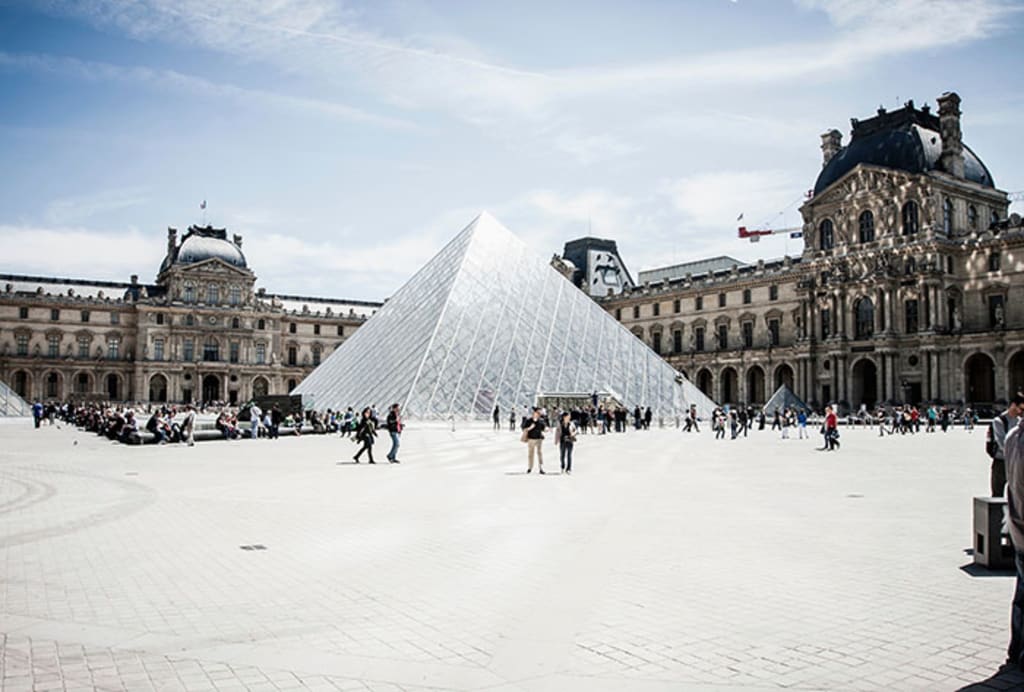 Many people will tell you, "I have to see Paris before I die." I was never one with those exact words on my lips, but I did have a deep interest in French (and Parisian) culture, and to satisfy both my scholastic and multicultural leanings, I enrolled in the prestigious Ecole Normale Superieure (ENS Paris)—the only residential college of high acclaim in downtown Paris.
This gave me a chance to explore Paris over the course of four years, and my dorm being located in the Latin Quarter was within walking distance of numerous top attractions to make the task much easier.
But before I list my top five sites to visit, first let me recommend you travel to Paris in style. Relax with a first or business class seat, and if you're going as a student, utilize door-to-door student shipping services that can keep your valuables safe and allow you to affordably transport all the "necessities" of a year-long stay. But also, keep in mind that Paris is the city of style as well, which means that you have to be a bit of posh to explore its charm with all senses. If Paris is your honeymoon destination, then make sure you have your perfect lingerie with you—who knows how Moulin Rouge can inspire the passion within freshly marriage couple!
So here are the top five sites I recommend anyone touring Paris should be sure not to miss:
1. Notre Dame Cathedral
Just west of ENS Paris on the banks of the beautiful Seine River is a Parisian icon with few rivals: Notre Dame Cathedral. It's towering twin towers and exquisite facade are impressive enough at first glance, but as you approach, the detailed stonework becomes even more overwhelming.
Inside, you'll discover gold-clad ceilings, abundant stained-glass masterpieces filling every window, and a 387-step staircase leading to an amazing panoramic view of the city. If you care to venture below ground, there are also ancient remains to be seen in the Cathedral's crypt.
2. Jardin du Luxembourg
The Jardin du Luxembourg (Luxembourg Gardens) are also situated nearby ENS Paris, within easy walking distance. This is a veritable "urban oasis" where you can escape the hustle and bustle and relax amid lush, abundant greenery.
As well as the Luxembourg Museum with its 100-plus sculptures—including a miniature version of the Statue of Liberty that is also on-site. There are basketball courts, a puppet theater, merry-go-rounds, and other entertainment for kids as well.
3. Arc du Triomphe
Sometimes overlooked by travelers, the Arc du Triomphe (Arch of Triumph) is a historical treasure and architectural marvel that should be on your must-see list. It was built to honor the French armies of Napoleon and bears witness to that army's battles and famous generals. It also includes the French Tomb of the Unknown Soldier, with its flame kept duly-lit since the 1920s. And you can climb to the Arch's top to take in a wonderful view of your surroundings.
4. Tour Eiffel
The Eiffel Tower (Tour Eiffel in French) has been the number one icon on the Parisian landscape for over 100 years. It can be seen from the plane while landing on the Charles De Gaulle. Its extreme popularity means it can get very crowded with lines that will try the most determined tourist's patience—so consider booking your ticket ahead online.
Take the stairs for a while, but then switch to the elevator to the top for the best panorama of the city you'll ever see. And don't forget to stop off for lunch at an on-tower French cafe!
5. Musee du Louvre
The Louvre is the most visited art museum on the planet, with some nine million passing through its doors every year. And with over 35,000 works of art from all periods and from virtually every culture you can think of, you spend a whole day in just one wing of this massive museum.
The world's most famous painting, the Mona Lisa, is only one of a multitude of timeless masterpieces housed at the Louvre, and no trip/extended stay in Paris would be complete without visiting it.