Only Mountains Never Meet
A story of friendship and adventure.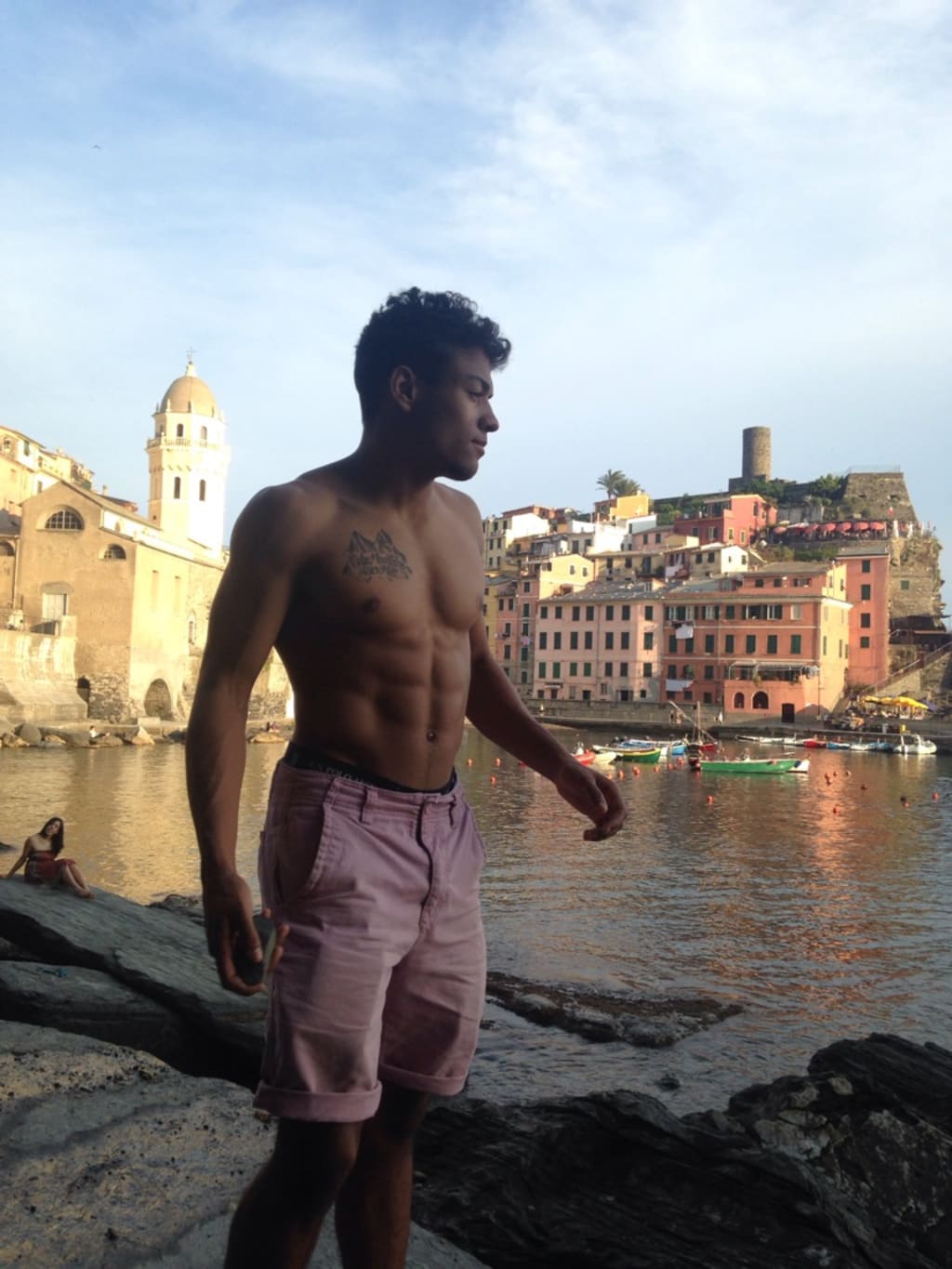 Skipping stones in Italy
I was a freshman in high school. Not when I got the tattoo, but we'll get there. The story starts with entering high school and being tracked for all advanced classes. My best friends and I swore a pact to have at least one class together every semester so that we wouldn't be pulled apart by all the high school drama.
I had had the same few friends from first grade just about. There was Aron, my closest and oldest friend. Nick, the wildcard of our outfit, and DJ who was built to be brawn if not for his fragile heart. Advanced classes or no, it wasn't a secret that Aron was the brains of our gang.
I guess I really do t know what I would have done without these friends. Who I would have been. I got along with practically everyone who didn't teach English so taking German with my best friends sounded like a stellar way to go.
Freshman year German class was a sh*t show. Frau S******** or just "Frau" as we called her (against her wishes at times), was a wonderful teacher with great patience and she was up to her neck with us. Practical jokes, loud arguments, and a mockery of the German language were the norm. Frau was amazingly capable of maintaining professionalism in the classroom while encouraging us kids to be kids.
Passing German I was trivial... I mean tricky. Only Aron and I made it to the second year. Which was somehow enough to qualify us for The exchange program. Aron's family hosted Killian. My family hosted Killian's best friend, Linus. It was perfect. Besides Killian and Linus there were a totally of thirty visiting students from Germany. We went to "American" football games, introduced "the Germans" to chicken and waffles, and we even made a road trip to Niagara Falls.
Then there was the second half of the exchange. Where just at the end of our American Schoolyear and in the last few weeks of the German "Gymnasium" school year, Aron and I would go to Germany with about a dozen other Americans to live with our host families. This was our first time leaving the country without our parents. We were 16, the legal drinking age in Germany. And with Frau as our supervisor... what could go wrong?
I lived with Linus' family, and they were absolutely beautiful people. Gracious hosts, hilarious dinner company, and smart, like really smart. Like twelve year old sister schooling me in English smart.
There were all sorts of high jinx and mishaps. An incident involving train tracks and a French aupair. Fireworks, and biergartens. Cookouts by castles, and skipping class. And after all that I had truly accepted and felt accepted as apart of this German family. So as our time came to a close and Aron and I and all the other Americans are boarding a train to airport to head home apparently forever... I broke down.
I cried. Hugging My German brothers and sister, it was the most terrible feeling in the world. I felt like there was no point in having come at all. That's when Wolfgang, my Herman father, held me by my shoulders and said it, "Only Mountains Never Meet."
What the f*ck does that mean?
I'm still not totally sure three years later when I decide to get it tattooed on my chest. It just stuck with me. It felt like hope.
Four years past from that trip to my next excursion through Germany. My sister and I were backpacking and found ourselves without a place to stay after getting off a train in Stuttgart. I get a message on Facebook from Ursula, my German mom. She says she's been keeping an eye on our progress and would be delighted to host us.
To this day I don't know if she knows just how f*cked we were due to my poor planning. But as she saved us, she remarked on how amazing and unexpected it was to see us. She even talked about Wolfgang's infamous catchphrase. And when I saw Wolfgang the first thing I said was, 'isn't it crazy that I just happened to be in your Neckar the woods?,' (pun fully intended and totally unappreciated).
And he says, "Only Mountains Never Meet." Totally nonchalant. Like it was just a matter of time
And it clicked. We aren't mountains observing each other from afar. We can cross incredible distances. By boat, by train, by car. And we can meet anyone, ANYONE who is also willing to explore.