Once Upon a Time, We Stood Side by Side...
...We hugged, kissed, and coughed without flinching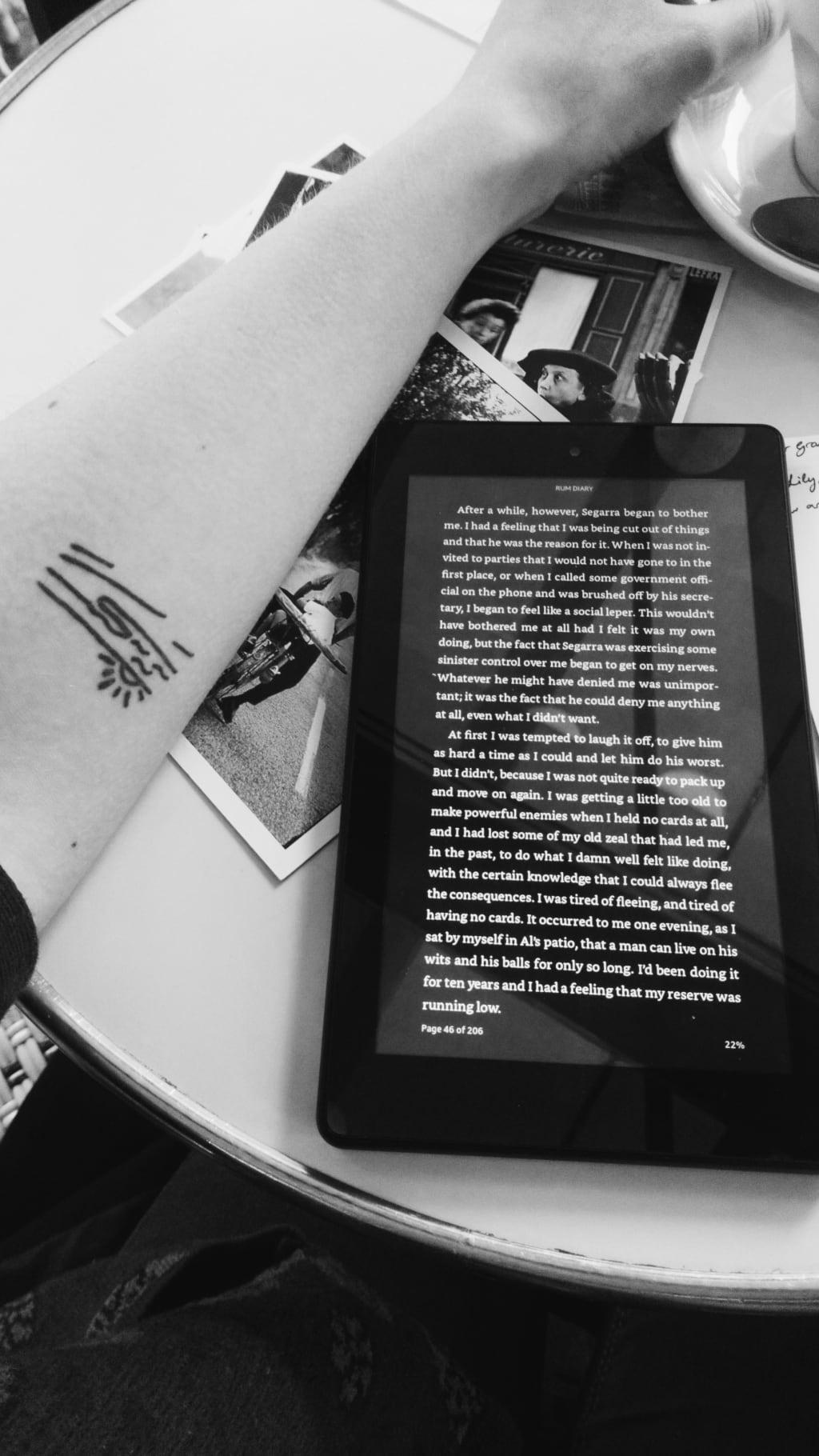 I was already planning to leave Paris when lockdown began and so, with Macron's announcement, I felt that I had little choice but to return to my home country; tiny old England. With a one way ticket to Athens, and a sailing course waiting for me in Corfu, I was packing up my life by March, and just starting to get anxious that Coronavirus would derail my plans. And, of course, that's exactly what did happen. Having just quit my job, and due to soon hand in the keys to my apartment, my flight was cancelled, and so instead I found myself taking a last minute Eurostar to good old London, quite unsure as to what I would do next.
While the sudden change of plans definitely wasn't welcome, it does, however, mean that I have plenty of photos from my final pre-lockdown weeks, when many of us were all still optimistically hoping that things wouldn't get to be that bad. Hoping that a lockdown wouldn't have to happen at all. The photo above, however, was taken on my final day in Paris, perhaps half an hour before my flight was cancelled.
As a true faux-Parisian, I had opted to spend my final day at one of my favourite cafes; Le Sorbon, opposite the wonderfully quaint Le Champo cinema, in Odeon. Le Sorbon is the sort of cafe deserving of a spot in Francophile Hollywood movie; all brass fittings and round marble tables, and indifferent waiters in crisp, white, calf-length aprons. The sort of cafe that serves real coffee, so long as you're willing to wait at least half an hour to even grab the waiter's attention for long enough to place your order. Bring a book and relax; I'm pretty sure that they stubbornly ignore anyone waving their purse in their direction, and they'll get around to serving your table, eventually.
Despite eighteen months in Paris, sometimes I just couldn't help but embrace the cliches that Parisians cringe to see; wearing Breton tops with red lipstick, pointedly walking back to my apartment with a flimsy, grease-stained paper bag of fresh croissants (yes, tote bags are very chic in France, but would anyone notice how pseudo-French I am with my paper bag of croissants if they were hidden inside a tote bag?! Perhaps a tote bag full of baguettes and a paper bag of croissants tucked coquettishly under my arm?), and attaching my lucky, €1 Eiffel Tower keyring to my house keys (a trinket every French friend/date would smirk at, but it's a prized possession - a promise to return).
My final week was spent saying goodbye to my favourite city, roaming aimlessly around my favourite neighbourhoods, visiting favourite haunts, and making sure to visit everywhere that had remained on my 'to see' list since my arrival. I returned to my tourist roots, throwing myself headfirst into the task of leaving my mark on Paris, as much as it has left its mark on me. I was determined to remember every detail. All this, despite the fact that I would inevitably return one day. Paris has that effect, after all.
I took this photo as a quick memento for myself (and quite possibly for my Instagram stories) while writing postcards for friends, in which I detailed the highlights of my time in Paris, and told them excitedly of my plans for Greece. I couldn't help but blush slightly as I felt the eyes of people around me watching as I carefully arranged my postcards, purchased at a quaint papeterie, and my Kindle Fire, and draped my arm just so, so as to show off my still-new tattoo. It was the perfect end to my time in Paris.
Shortly after taking the above photo, I received an email to say that my flight has been cancelled. Within an hour of back-and-forth with booking agents and customer service, it dawned on me that while leaving Paris was inevitable, it wouldn't be Athens and an adventure at sea that I would be heading for. Not yet, at least. Postcards forgotten, I instead booked my train to London, and called friends to tell them of the sudden change of plan. Many of them being expats themselves, too returned hastily to their home countries.
It was only then that the gravity of the Covid-19 situation truly dawned on me. Until then, I'd been stubbornly insisting that all would be well, no matter how high the number of cases - or deaths - climbed, or how widely the disease spread. It's funny, how easily we can bury our heads in the ground and convince ourselves of our own immunity. Or, at least, refuse to admit to our secret acceptance of the inevitable.
I'm grateful, in a way, that I was already mentally prepared to be leaving Paris. My life was already packed away, and I had already made a point of making the most of my final week. It would have been much more difficult to tear myself away from friends and co-workers, had I not already been saying my goodbyes.
When I eventually return to Paris, I'll visit the same cafe, buy a Café Allongé (a long black), read, watch the world go by, and write some postcards to my friends all about Paris in the post-Covid world.