On The Road- Journal Part 1 (#TeamTera,Sapper&Jemma)
Take a ghost drive through the historic, spine-tingling, heart felt journey of my experiences with the Paranormal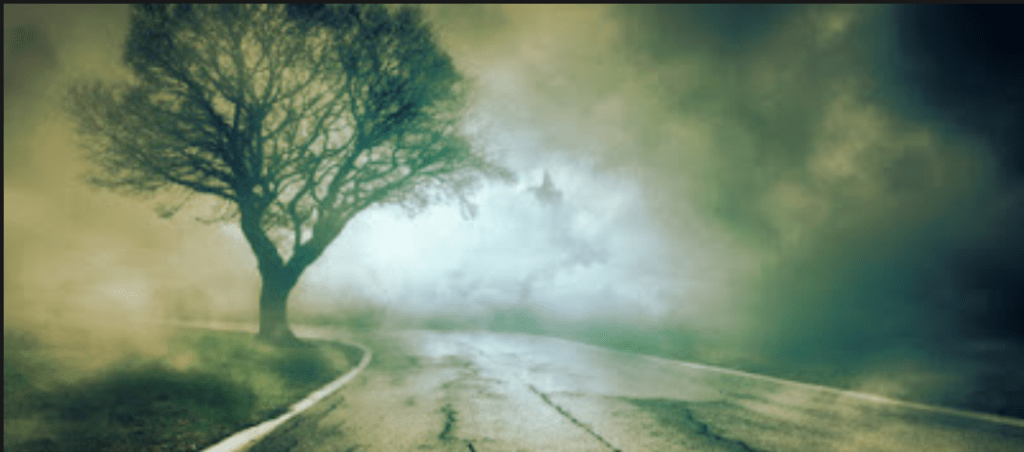 Join me?
My dear friend,
My name is Tera. This year, I celebrate my 50th birthday. Recently, I've gone through many periods of depression, midlife crisis's and inventories of my life. Nothing made me feel complete. There was an emptiness and marked sadness I constantly carried around with me. These feelings were associated with realizing I have never done anything to, "Make a Difference or have Purpose." A toll on my heart that is hard to bare.
I made a commitment to myself this year I needed to change the direction of life and get out of my, "Talk," comfort zone. I needed to complete... something... anything. Since I am headed toward the big 5-0, I needed to finally fill the emptiness in my heart. I've always been that one person who talked about all the different things I wanted to do and travel to places I've never been. Although not my intention, that was all they ever were.... TALK. So, I made a commitment to myself, this year I will put my words into action.
I started watching a reality show that inspired me to travel to historical places, I had never heard of. Travel, historical landmarks and paranormal have been a great interest of mine for quite some time. NO (more) EXCUSES. Each month, I will take a four day weekend and travel to a new, "Haunted," historic location. This reality show not only talked about the Paranormal, but exposed many different, intriguing, historical sites I never knew existed. During the other 3 weekends of the month, I made a shorter list of, "Nearby" places to explore.
My preparation for the trip, started January 1st 2021. I gathered needed equipment and mapped out my locations. I bought laminated maps of the United States and hung them in my office. There were colorful pins for the completed locations. Once the weather turns more stable, my furkids (Sapper and Jemma) and I will begin our first Road Trip.
Today is February 19, 2021. The preparation for my Road Trip is almost complete, and I am so excited. This will be the first time, in my life, I will complete a journey rather than just talk about it. I am also very excited for my best friends, Sapper and Jemma, to explore with me. I cannot think of a more enjoyable trip than to spend it with my dogs, my best friends, and sadly, (I believe in my heart) .... my only friends.
Last year I bought a brand new SUV, with the intent to travel. I gathered the, 'Standard,' items we needed for the trip. Sapper and Jemma's dog crates were loaded. I bought a physical journal just for the trip, in addition to the paranormal equipment I will need and my computer to share my adventures with you. Part of the completion of this trip includes the closure I needed with my animals that have passed and my son's father, Daniel. That is why I have chosen the Paranormal aspect of this trip. So all and all the three of us will finally get to explore some historical sites and hopefully communicate with those closest to me that I denied myself closure with. I'm hoping the emotion associated with this trip will be manageable.
For the trip and the communication I purchased, 2 EVP recorders, a spirit box and a KVP Mel Meter. While I watched this show, it seemed that these tools were what they used the most for communication. I do need to find my tablet and install the SLS app on it so I am able to see spirits and not just talk. Everything will then be complete. I can't wait, I'm so very excited t get this started and get on the road.
In the journal, I am continually writing questions I want to ask Daniel, when the time comes. Since I started watching the shows, I have been experiencing some unexplainable instances at home, that I am hoping means that my gift is returning. I had blocked it out many many years ago and just recently got back into exploring communication with spirits. I have noticed tapping and noises in the other rooms of my house. There were flying objects out of the coat closet in my living room. Yesterday, when I heard the sliding noise in the formal living room, my dog also heard it. He stood for several seconds staring into the room then after he got onto the couch he continued to look into the room every couple of minutes. There have been a few white orbs floating from the kitchen toward the TV in the family room over my shoulders. All of this makes me kind of nervous at times and excited at others. I would love to be able to tell my grandmother how much I miss and love her, and know that she actually heard me.
So, we are now caught us up to the current day. I will do this in parts, as you come along with us on our journey, or ok maybe midlife crisis LOL. None the less, something that I am very excited about doing and spending time with my dogs, just the 3 of us on our ROADTRIP.
Please come along with us on this journey. Comments and suggestions are always welcome. I look forward to sharing this exciting adventure with you. There will be tons of pictures and souvenirs to share once we get closer to our first trip. See you then!

Tera Le Febvre
Thank you for stopping by. I've always had a passion for true stories. A lot of my friends told me I should write about the adventures Ive encountered. I thought Id start with a few creative encounters & daily journal of my new adventure.
See all posts by Tera Le Febvre →