Oh La La: Paris & Film
A tour of Paris, with accompanying movies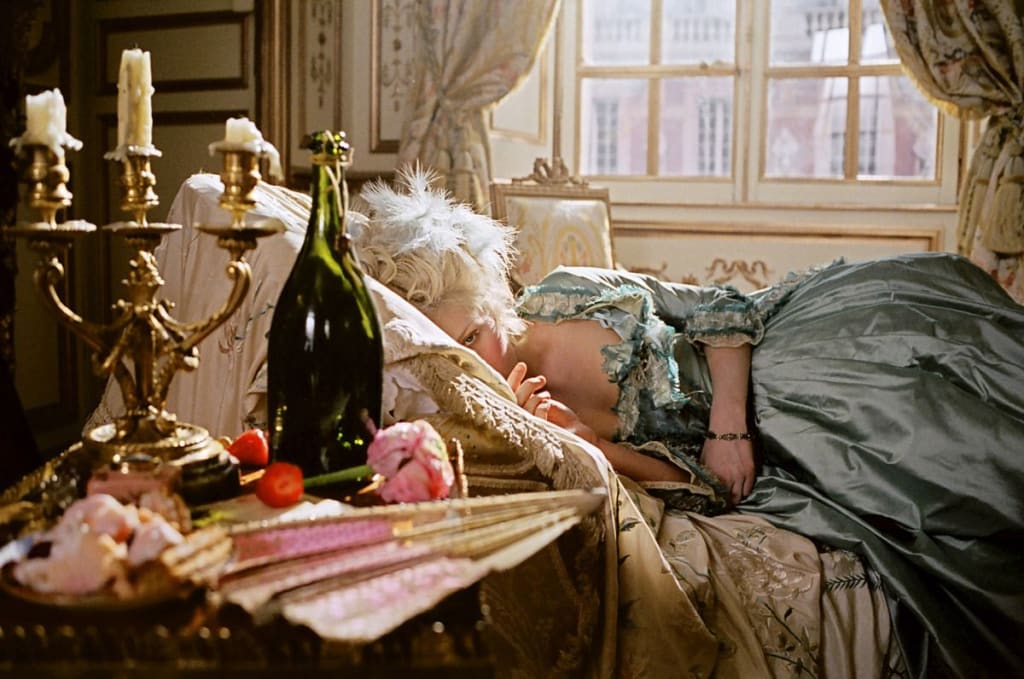 Movie Still: "Marie Antoinette"
I lived in Paris for a year, and I'm dying to go back. When I lived there in 2018, I was an au pair and an English teacher. I didn't even live in Paris proper. My apartment was in a small suburb on the outskirts of Paris. I worked around 60 hours a week, so I didn't have much time to explore Paris at all. Not to mention I was broke, and Paris can be très cher.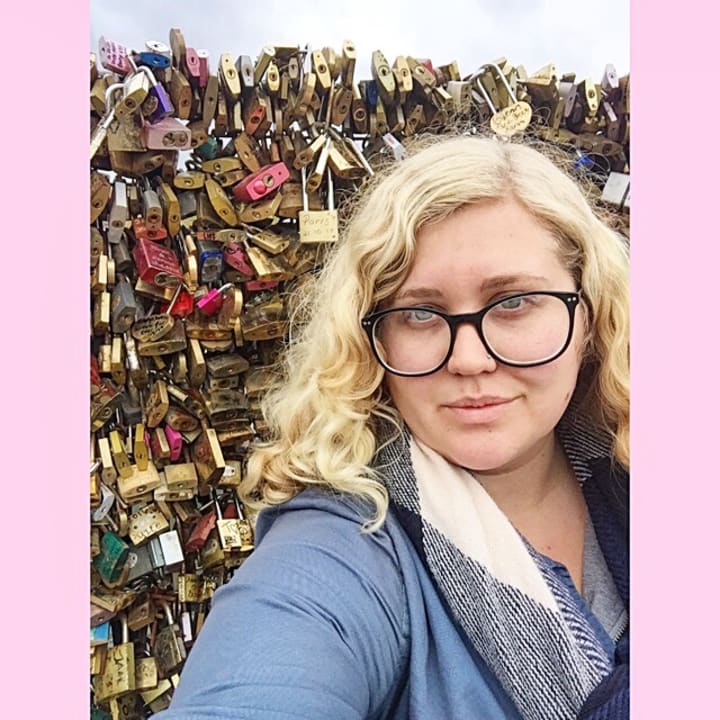 I know that traveling alone is difficult because I've done it. When I lived in Paris, I was extremely depressed. I thought that being alone in a foreign country would give me time to write, to think, to find myself. Yet I found that without community support, I could accomplish nothing. And let me tell you, it is HARD to make friends in another country.
The winter got to me. Short days, very little sun. Frigid and icy. I would get off work and immediately crawl into bed to be with my best friend Netflix. But I fought back. The inspirational words from iconic French author Albert Camus helped,
In the midst of winter, I found there was, within me, an invincible summer. And that makes me happy. For it says that no matter how hard the world pushes against me, within me, there's something stronger – something better, pushing right back.
Spring finally came, and that revived me. There is nothing like Paris in the Spring. I started making friends and as time went on, I grew more comfortable being my own support system. Now I wouldn't trade my time in Paris for anything.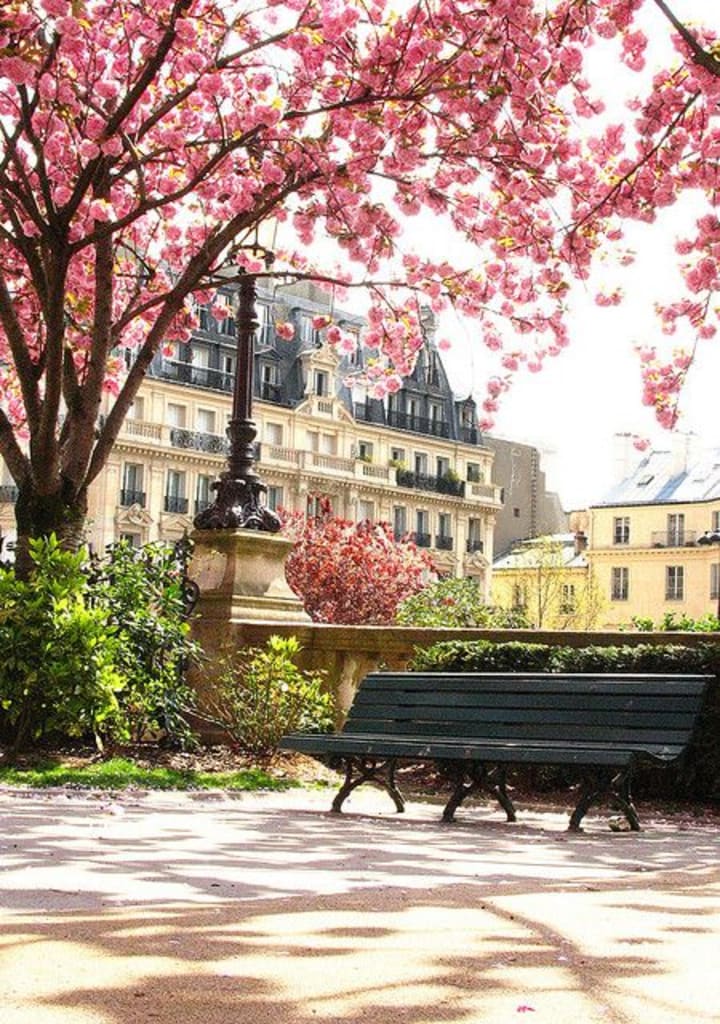 For my dream solo trip, I'm going back to Paris, so that I can do all the things I didn't get to do before. This time I'm not worried about being lonely on my solitary journey, now I know my own strength. But my trip has a twist. I'm going to visit Paris through the lens of some of my favorite movies. Any cinephile knows that Paris is the backdrop for many incredible films.
D'accord, enough small talk... Allons-y!
Marie Antoinette (2006)
Two things come to mind when I think of Sophia Coppola's 2006 pastel fantasy. Versailles & Sweets.
The production was given unlimited access to the grounds and palace of Versailles, and the movie did an excellent job portraying the decadence that led to the French Revolution. So on my first stop, I will be picking up some iconic French treats, and then I'll head to Versailles for a very sweet picnic.
Ladurée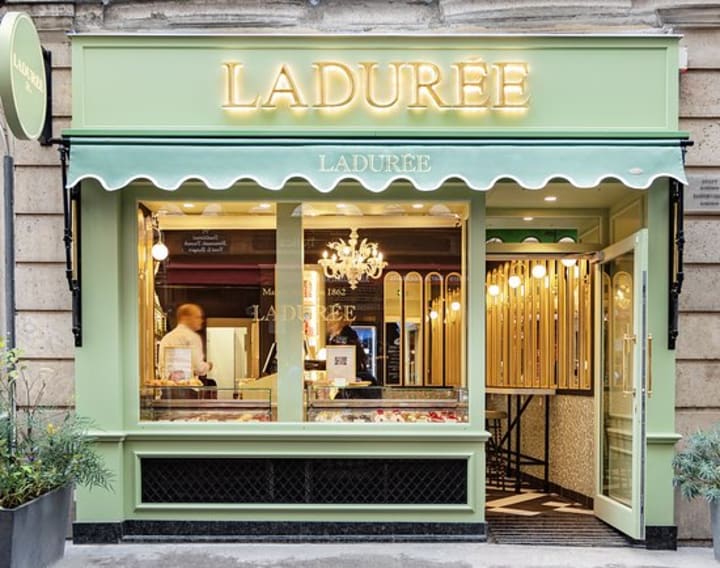 Just stepping into Ladurée feels decadent. In Paris, there are multiple locations, but I want to check out the iconic Champs Elysées, so I'll visit the store there. Ladurée is a restaurant and tea room, but their specialty is macarons.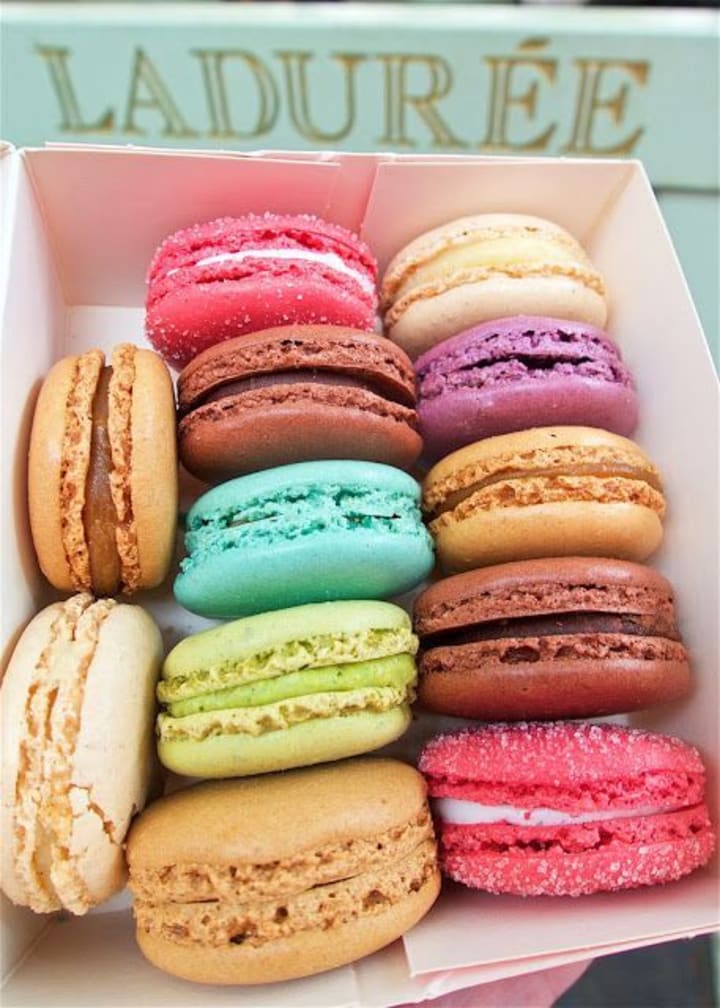 I'm going with the classic box of six with the following flavors: Pistache, Vanille, Framboise (Raspberry), Fleur, d'Oranger (Orange Blossom), Chocolat, & Citron (Lemon)
Mhmm, I can't wait. I can already taste the melt in your mouth meringue. Now I'm catching the RER C to the end of the line, landing in Versailles.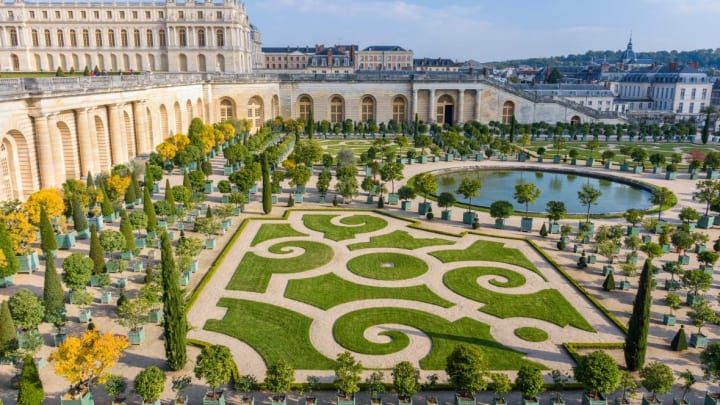 First I will stroll around the gardens and find a place to sit and relax with a book and my macarons. Then I'll take a tour of the palace. After Louis XVI left the palace in 1789, it would never be a royal residence again. I can't wait to see the decadent rooms, artwork, and fountains.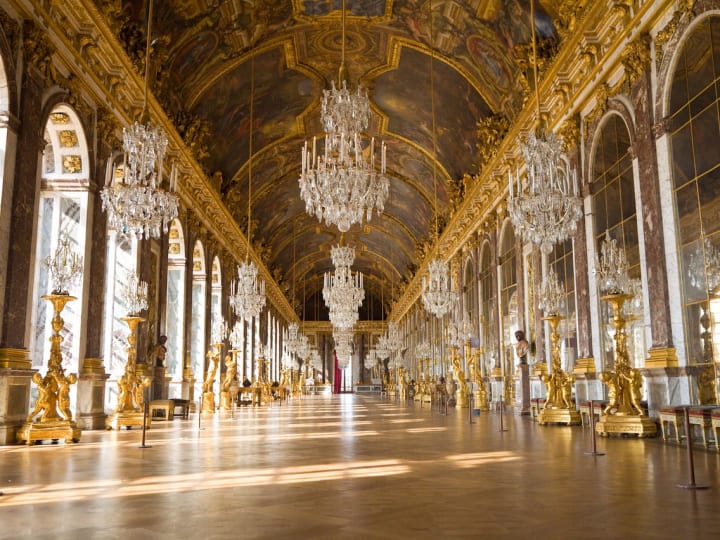 Amélie (2001)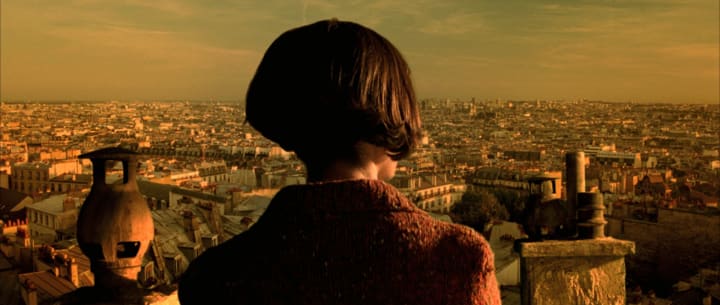 To this day, Amélie remains the highest-grossing French film to be released in America. And rightly so, this film is a gem. The story follows lonely and shy Amélie Poulin as she discovers a wonderful destiny laid out for her life. Her stomping ground is in Montmartre, located in the 18th arrondissement of Paris.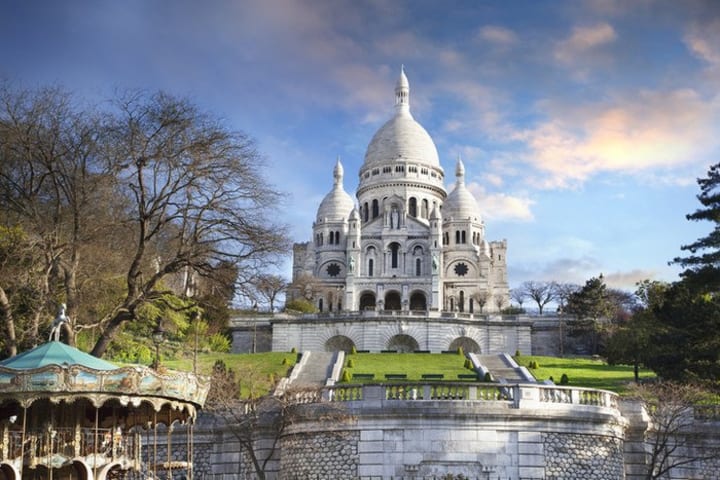 Here we see the Sacré-Cœur, a church dedicated to the sacred heart of Jesus. I'll wear my walking shoes when I go to Montmartre, there's a lot of climbing! Sacré-Cœur is the highest point in the city. This area of Paris has tons of charm, and I can't wait to get a workout while hiking around and taking photos.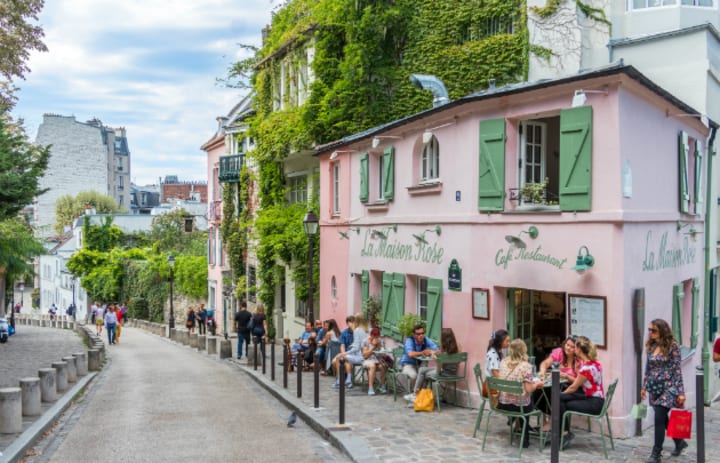 After exhausting myself, I'll find a nice cafe to rest at and grab un expresso. Montmartre is a lovely place to sit and people watch.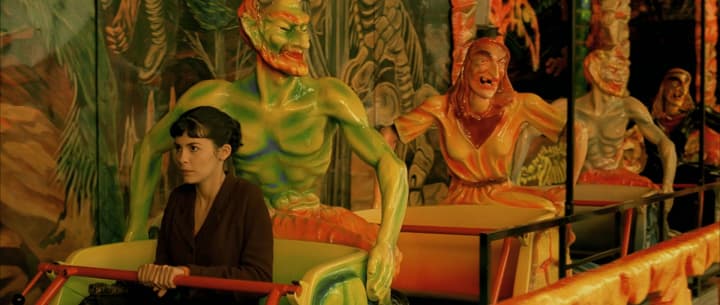 The next stop in my Amélie tour will be the Foire du Trône Funfair, this is where she meets the man she falls in love with on the spooky ride. (Train de Fantome). Maybe I'll meet someone cute too?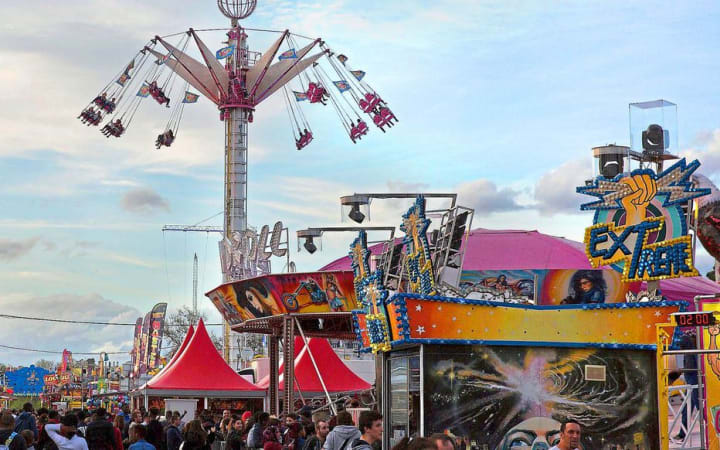 Carnivals and fairs are already one of my favorite things, so I imagine going to one in Paris might be even cooler. I bet they have rides I've never seen at the fairs here in Florida, with interesting French names. I look forward to spending the afternoon on roller coasters and eating fair junk food, French style.
The last stop on my Amélie tour will be the cinema. In the movie, Amélie loved to go see films by herself. This was one of my favorite things to do when I lived in Paris. It's a cheap way to spend the afternoon when you have nothing else to do. Paris is home to several amazing revival theatres, that show old classic films in English. My favorite is Le Champo. Tonight I'll be seeing the film noir classic, "Assurance Sur La Mort" (Double Indemnity).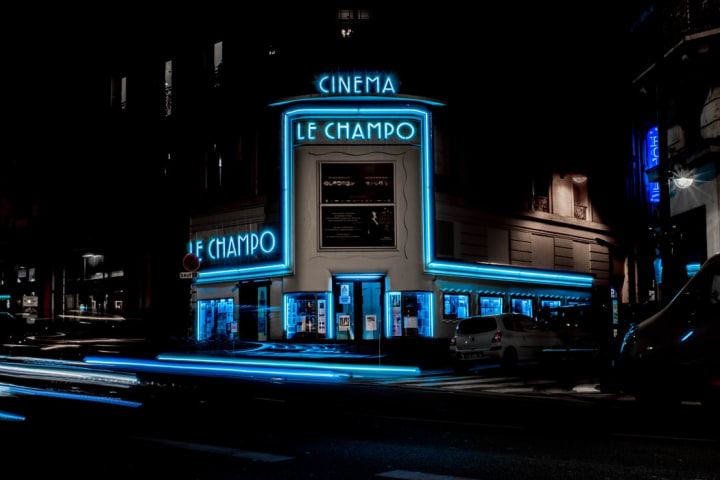 Before Sunset (2004)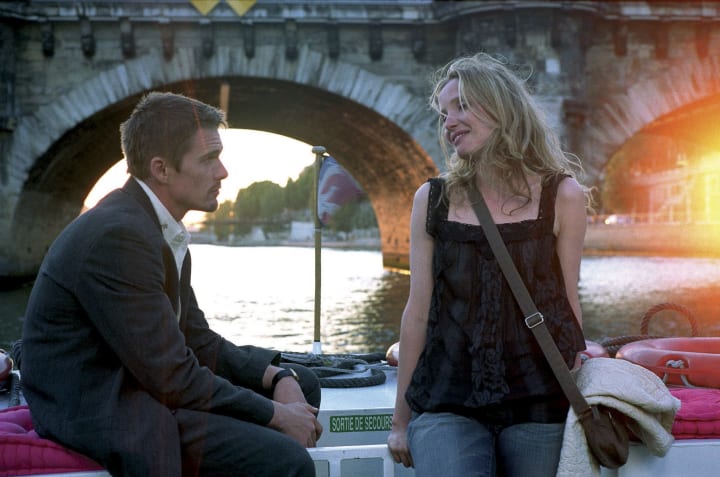 Let's face it, we can't have Paris without romance. I'll be traveling alone, so I'll have to make my own romance. What better way than by checking out the romantic bookstore seen in "Before Sunset", Shakespeare & Company. I'll find a lovely book to be my companion for the afternoon.
In the movie, an unnamed American man and a French woman reconnect nine years after a passionate evening in Vienna. The story follows as they spend an afternoon in Paris together until they part ways once again. I'll follow in their footsteps by grabbing a book from Shakespeare & Co, then heading across the street to the seine.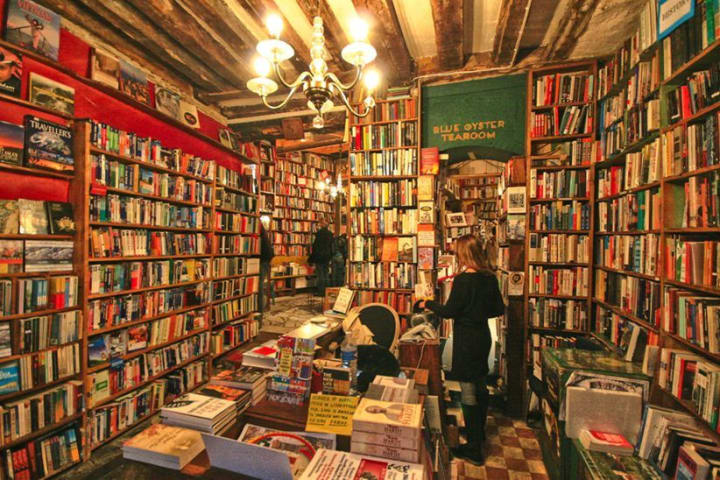 Ratatouille (2007)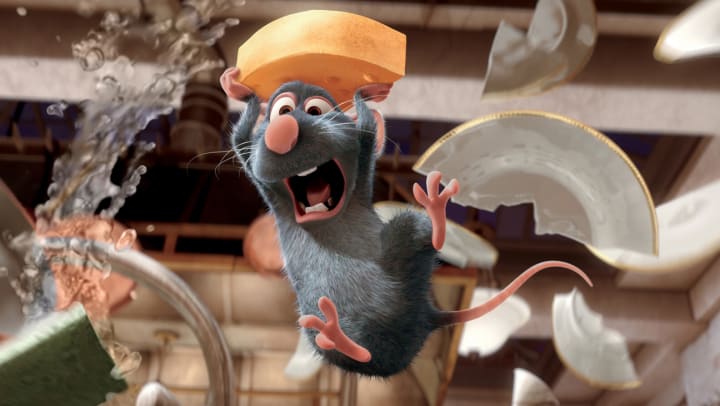 This feel-good Pixar film follows Remy the rat in the streets and storm drains of Paris. He may be small, but he has big dreams of becoming a chef, with the help of his friend Alfredo. Of course with this film, we'll be exploring some yummy Parisian staples. Bread & cheese of course!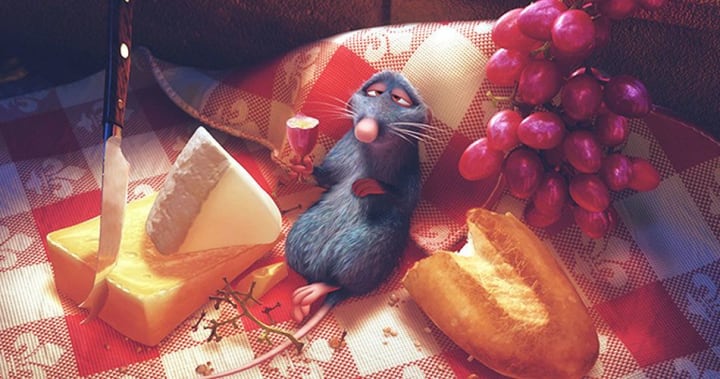 First stop, I'll need to find a fromagerie. France has many specialty stores that focus on just a couple of things. A fromagerie has a huge selection of cheeses.
I'm picking out the french classic Camembert, a soft creamy cow's milk cheese. I also need the Roquefort, sheep's milk blue cheese, sweet, smoky, and salty. Last, I want to try real French Brie, another cow's milk cheese, with a pungent odor, and intense taste. Be warned, French cheese is not pasteurized, so it smells intense. Next stop, the boulangerie!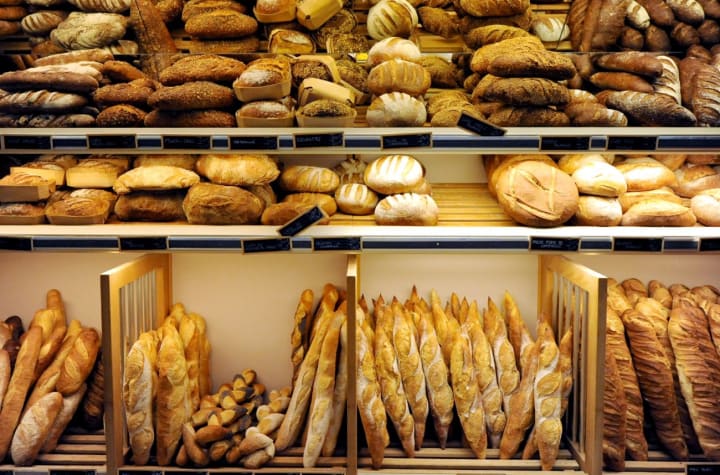 A boulangerie is a French bakery. They have freshly baked baguettes and other delicious pastries. I'm grabbing un baguette de tradition, a traditional artisanal baguette made with minimal ingredients, and produced on-site. I'll also pick up one of my favorite pastries, pain au chocolat. In French the best way to order is to say, Je prends... (I'll take...)
I've got all my goodies, just need to grab a bottle of wine (you can pick up a good bottle anywhere) and then I'm heading to the Jardin du Luxemburg, to have a solo picnic. Having a picnic is a very French thing to do.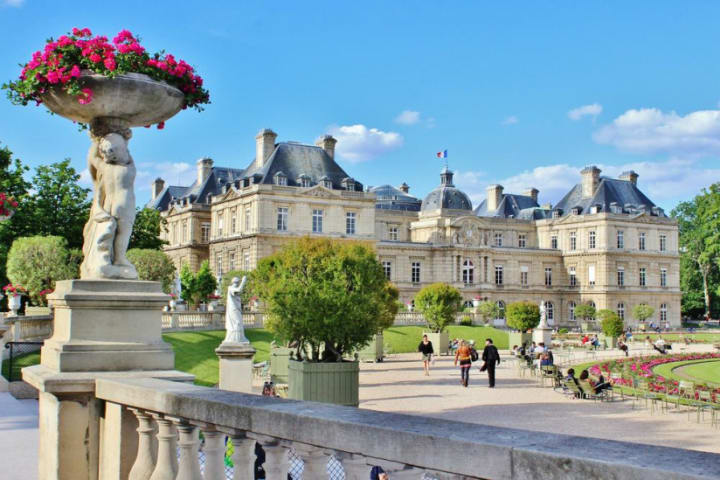 Thanks for the inspiration, Remy!
Okay, now for some evening intrigue...
As Above So Below (2014)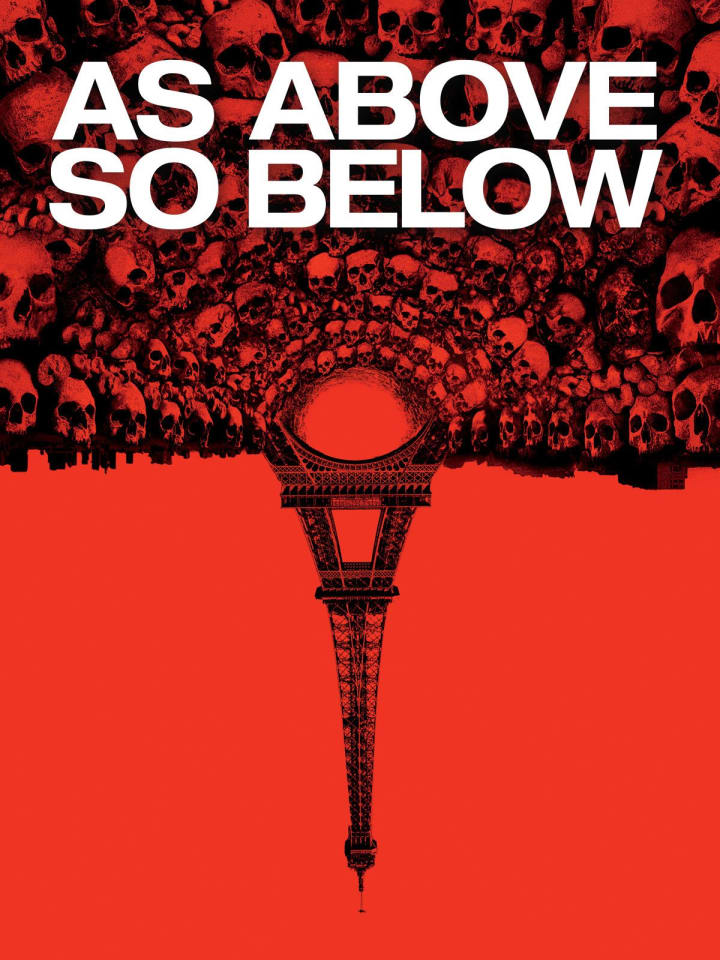 In this found-footage horror film, a group of people goes into the catacombs of Paris in search of The Philosopher's Stone. Unfortunately, they find much more down in the hidden depths beneath Paris.
I'm going to follow their lead by checking out the catacombs. Don't worry, I plan to take a toured guide, I'm not going to find a random hole under a bridge like in the movie.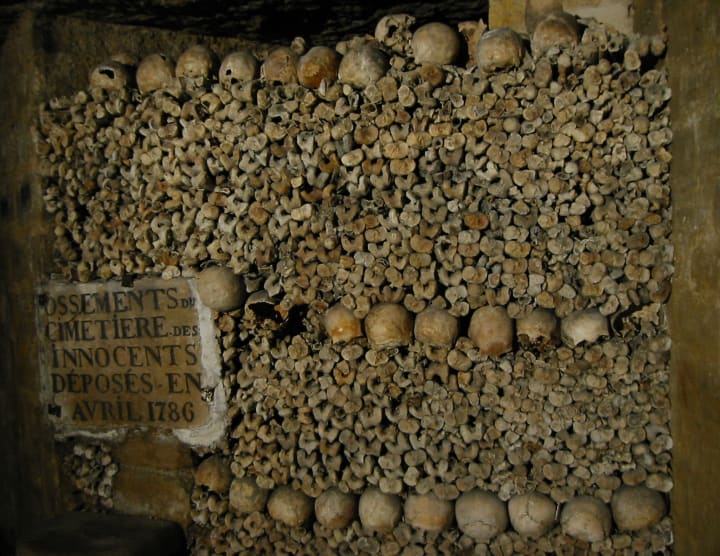 In the 1st arrondissement, where the heart of Paris lies, used to be an overflowing mass of graves. The parisian government decided to start putting the human remains in empty limestone quarries to make space and rid the city of its putrid smell. The process of removing bones from overcrowded cemeteries into the underground tunnels took several decades. By the time it was finished in 1860, over 5 million skeletons had been moved.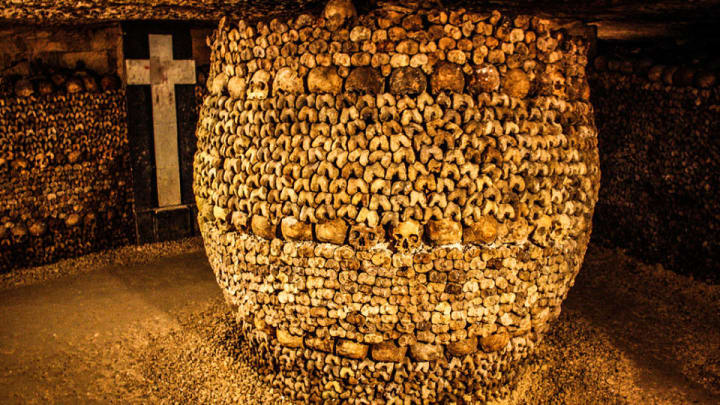 It's hard to imagine the urban planning that went into Paris's underground. Not only is there an extensive metro, but the underground tunnels of the catacombs stretch over 180 miles. I'm a little afraid to explore the catacombs, I've been told it's dark and dank down there and can feel claustrophobic.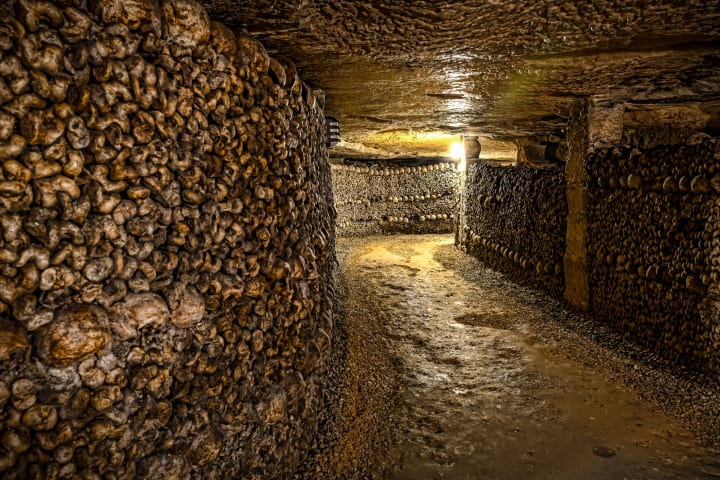 Well here I go... wish me luck!
Honorable Mentions & Last Minute Activities
I'm not going to be in Paris forever, so I need to cram in as many memories as possible. Here's a few last stops I plan to make before heading to Charles De Gaulle airport.
Midnight in Paris (2011)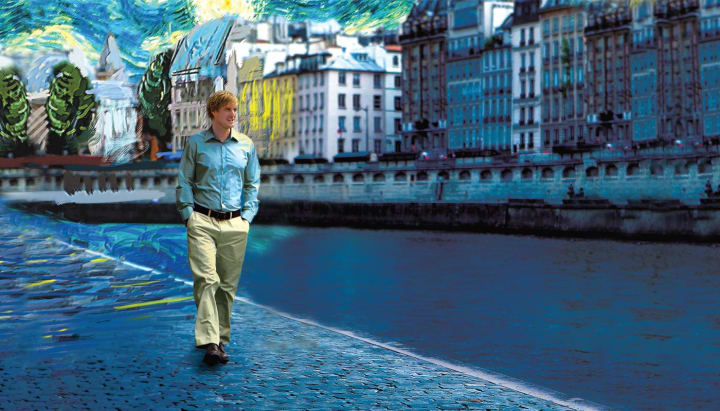 Woody Allen directs this fun fantasy-drama, starring Owen Wilson and Rachel McAdams. A screenwriter on a trip to Paris is forced to confront the downfalls of his relationship. Starting one evening after drinking too much wine, Gil Pender goes back in time. This begins to occur each night at midnight, and the audience can see events unfolding in present Paris and the Paris of the past.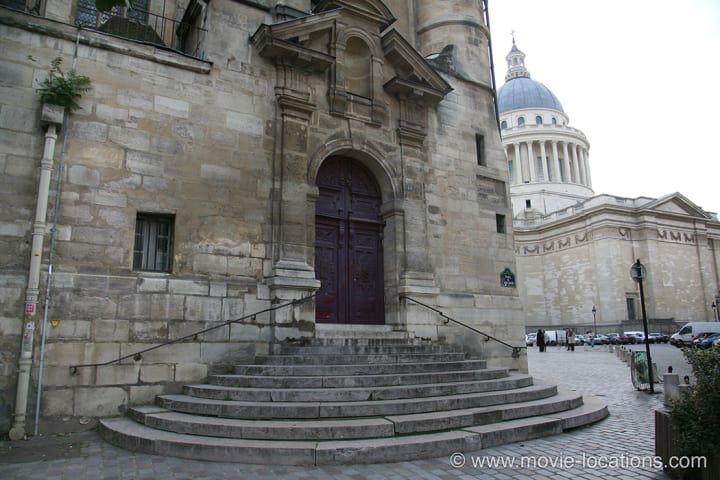 These are the steps outside of the Pantheon, where Gil Pender is transported each night into the past. The movie also has numerous scenes in the Latin Quarter, located in the 5th arrondissement. I'm going to walk around the cobblestone streets and score a famous falafel wrap from Chez le Libanais.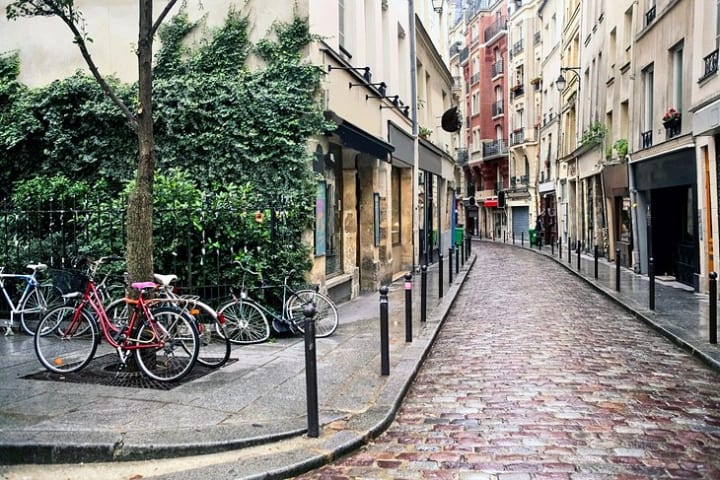 The Devil Wear Prada (2006)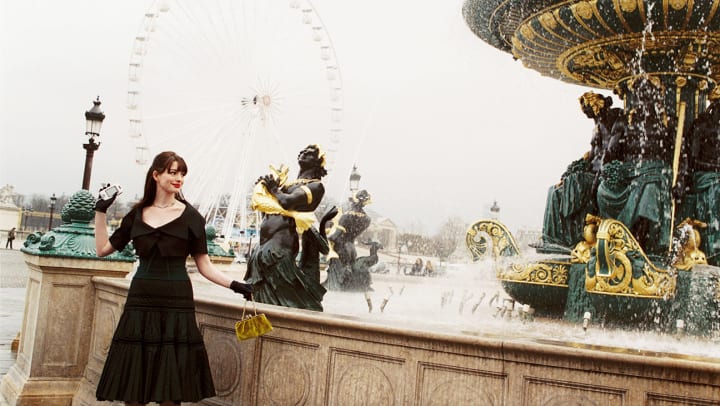 This film doesn't take place entirely in Paris, but there some iconic scenes when Andy travels to Paris for fashion week. We see her in the image above throwing her phone into the fountain at Place de la Concorde, the moment she becomes fed up with the high stakes fashion industry. I'll stop by to make a wish before heading back home to the states.
Au Revoir Paris!
I've had a great time strolling the streets of Paris and delighting in decadent French foods. I'm so glad I was able to return, my solitary adventure was a success. Be sure to check out the playlist below to hear some songs from the films I mentioned.