Nontraditional Ways to Save Money For Travel
Most people find travel to be daunting because of the expenses associated with travel.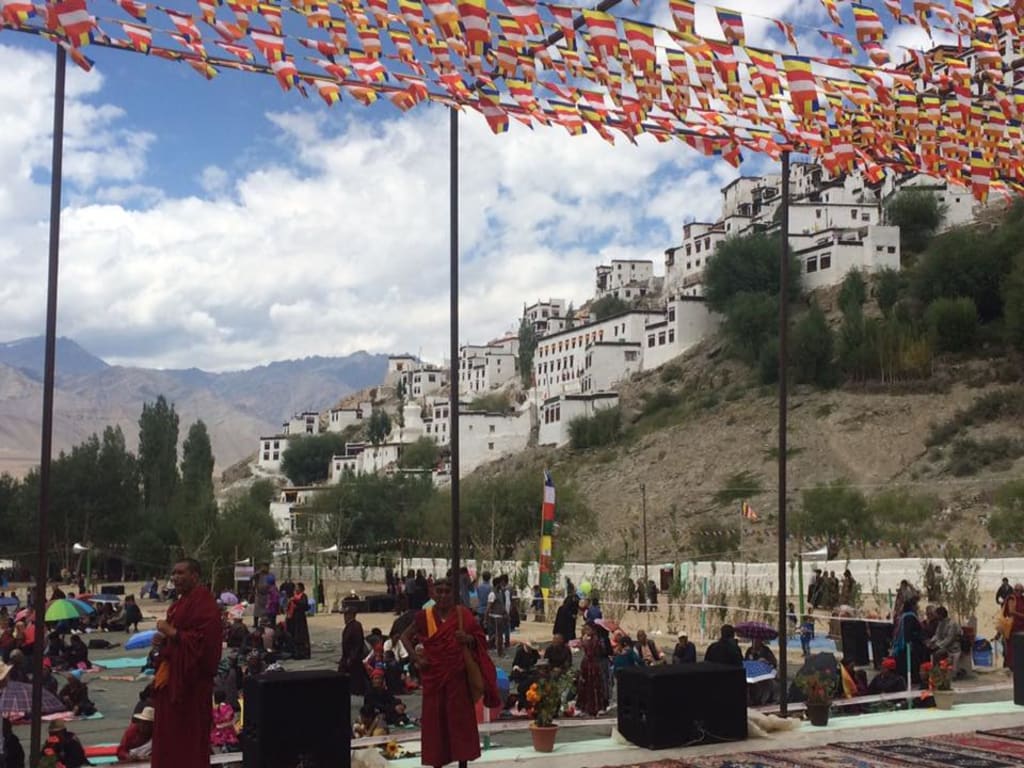 Ladakh, India, 2016
One of the key aspects of being a millennial is our desire to travel, travel, travel. Collecting stamps in my passport has become not just a hobby, but something that is instilled in my body... almost like a deep subconscious pulse.
Most people find travel to be daunting because of the expenses associated with travel and the cost of living nowadays. My rent per year (if I don't move) is upwards of $800, not including utilities, gas, car expenses, holidays, etc. But I still have time to go to Spain, Portugal, New York City, and the Dominican Republic to visit my girlfriend's family. I get flooded with questions of how I do it every time I make an excited post.
Two years ago, I went on a cross country road trip, a conference trip to Atlanta, and then to India for a month. I was not really prepared and had less than $500 saved with the deadlines approaching, and I was in a blind panic. I quickly made some choices that allowed me to save over double that amount in less than three months.
1. Pick up an odd job at an Ice Cream Shop or a Burger Joint.
So, that summer I got a second job so I could save up some extra cash. I started working at a place called the Burger Barn (a literal burger shack), that I knew was widely popular by both locals and tourists. I intentionally sought out a job that I knew I could take home tips. It was hard work with long days, in a small shack with no air conditioning. However, I was walking home with over $50 in tips per night. Tips like that added up to over a $300 per week some weeks! Most establishments like this also allow you to have a free shift meal... or two. You might lose your beach bod but you certainly won't lose out on money.
2. Sell your unwanted possessions on college swap pages.
At this point in time I was a Sophomore in college entering my Junior year. My college has less than 1500 students enrolled and the surrounding town is pretty small where most of the students have apartments. I went through my closet and found heaps of clothes I no longer wore or that fit. I found home decor, an old TV, a box fan, speakers, etc. I even sold a shower caddy. Whatever I could find useful as a young adult immediately sold as long as I kept the prices affordable. With this money, I was able to save over $100 and buy my plane ticket to New York. College swap pages and forums are a great place because the community is similar in age, has similar interests, and can signal boost information to their friends and other people not on the page. Social media in this regard is great because of the widespread viewing capabilities.
3. Babysit and Pet-sit.
This one is a no-brainer and a classic tip that helps people save quick cash. One of my best friends is a professional nanny and gets quite the income for "easy" work. This year, I also started watching my friends' cats quite a bit. I have one friend who has three felines, and another who just has one. Between the two friends, I have made over $100 easily. Instead of getting take out or getting gas, I try to just put the cash in a jar. (Usually $20/ visit).
4. Join travel programs that give you incentives!
In high school, I was fortunate enough to travel with EF Tours and go to a slew of European countries. Education First has two branches of their travel program, one for high-schoolers and one for young adults ages 18-25. EF constantly has sales and deals on their trip packages where trips start out at $800 and up. I had gotten an email over the summer saying they had a large sale and that the trip to Spain and Portugal was only $1000, depending on where you flew out of. Members also received an early bird special of $200 off if you signed up before a certain deadline as well as a $50 off for first time travelers. I couldn't pass up these deals. The thing I like about EF is that it also includes hotels, food, and round trip airfare automatically. You are also given one to two guides throughout your trip and a full itinerary. The itineraries are pretty loosely written with lots of wiggle room for adventure and trip add-ons. I was able to text a representative all of my questions with immediate responses. As well, the monthly payments are pretty flexible and can be taken out in one chunk or split in two, biweekly. All in all, I am able to travel to Spain and Portugal for less than $1500.
5. Spend frugally on trips to save for trips.
If you're like me and happen to book up your whole summer with different trips, spending frugally until the end of the summer can greatly benefit you. Before going to India, I traveled cross country (Vermont to California), went to New York, and went to Atlanta for a conference. In Atlanta, I spent next to nothing because I made sure to eat at the conference lunches and dinners, and then I traveled by train to New York where I packed my own groceries. Traveling cross country was a little bit more expensive and I probably spent $300-500 on food and gas. However, I did not plan my cross country trip wisely. The food we did pack in our cooler ended up spoiling, and we ate out at restaurants quite a bit. Many bloggers and travelers have done it for less I am sure. The point is, due to my previous planning, I was able to save the bulk of my money for India.
6. Save your tax return.
This one is especially hard for me. I got back over $1,000 last year and immediately blew it on clothes, tattoos, and I don't even know what else. I have always had a "treat yo' self" attitude that can be pretty deadly. As appealing as it is to spend your tax return, saving it and putting into a bank account that you do not touch is very wise. I regret blowing all of that money when I could have saved it on memories.