No need to carry different bags now, just this Travel Tote.
A perfect companion for traveling.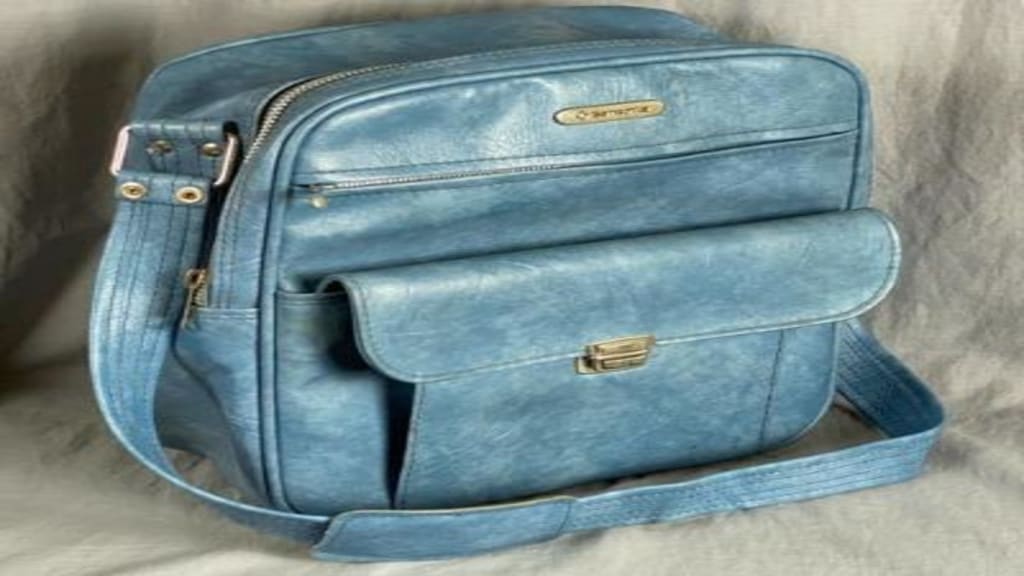 The Bag.
How many times we've seen people out there on our vacations looking all stylish and put together when we look at ourselves being all comfortable and many a time blaming on jetlag. But now, while there is no need to wonder how do they do it because I have found the most convenient, wide-spaced, and most importantly, easy to carry travel tote.

The bag that I am talking about is this blue color Samsonite Carry on travel tote that is not only way easier than other bags in the market to take on a journey but looks so classy that it'll make you stand out from the crowd without putting any effort yourself. The bag would fit a lot of your stuff and the light blue color that it has going on looks dashing with almost any piece of clothing that does take the look from wandering eyes but doesn't make it like one is trying to hard to get noticed.
Here are some of the best features that the tote has to offer:
• Large space
This pretty blue bag has enough space to add all your essentials like wallets, phones, sunglasses, etc. To more of your hobby ones like paperbacks or even some light material clothes. But the topmost thing is actually that it doesn't look shabby if you stuff your things in it and looks decent even fully packed.

• Pockets
Any person who is a regular user of different types of bags knows that more the zips a purse or a bag has, the better it will be. The reason being that not it gives more space but it is easier than adding things like ear leads, tissues, etc. At the last minute. This bag, in particular, has a big zip just in front and a nice space compartment as well.

• The design
The way the bag is designed is simple yet effective. One can easily add all the stuff that they want to and have no problem in opening or finding it. It looks sleek while carrying and itself doesn't have much weight which is yet another a Pro about the product. It's in blue and even though, it is not as common as black or white for the travel bags or totes we see in the market, it has the same effect just like those minimal colors. I guess the reason being that the blue shade is just of the right amount, not too much to outshine everything yet too light to be mistaken for any any other pastel color.
• The strap
The strap attached to the bag is securely tightened to the tote and one can easily adjust it to their comfort. A thing that sets this bag put from the others is that the quality of the shoulder strap is similar to the quality of the bag. It is of the same blue color and doesn't look at all cheap.
• The material
This, to me personally, is the best thing one can look at in a travel bag because if you are one of those people who don't change their bag overtime they travel, whatever the reason may be whether it is your comfort or just like me, not enough energy to transfer your stuff from one to another every time.

These all characteristics make this particular tote an ideal whether you are on a trip or just want to take it with you on a night out. If you have your own traveling products/materials to sell or just want to buy or browse something for your next vacation or trip then you can do so on a website to sell stuff other than eBay.