New York New York
state of mind, part 1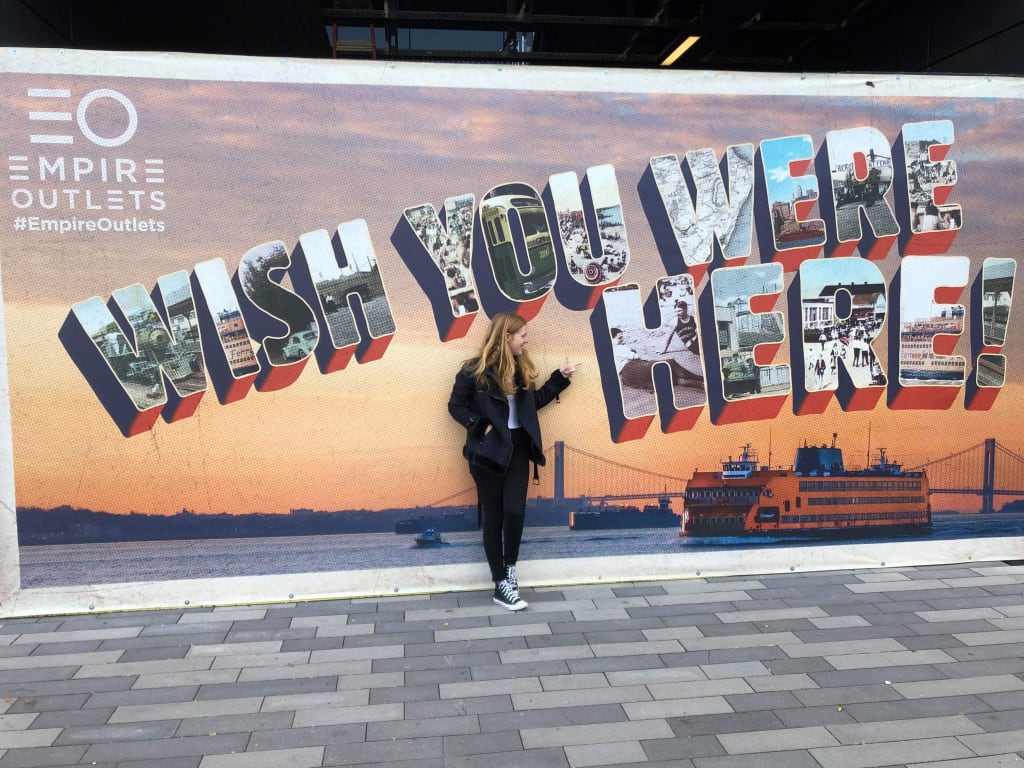 Last year I somehow ended up going to New York about 3 times in a very short period of time. Since my husband was new to the city I had to plan carefully where to take him and how t satisfy his apetite for this huge city during only one weekend we had over there. One of the times I visited the city was to meet up with my parents who have never been to the USA before. Can you imagine that? First time in this big country and straight to the Times Square? That's what I call a real American Dream. Usually that's also where it ends since the crowds start attacking you and you end up hating all the human kind after 5 minutes of being there.
Let me start with the basics. Accommodation in New York is crazy expensive. You either have local friends who will let you crash on their couch or you need to prepare to pay quite a lot. My solution to this issue is my favorite app: Airbnb. It offers different forms of accommodation and it's cheaper than hotels in the city. My favorite area to get Airbnbs is Brooklyn! Brooklyn is amazing and honestly I'm a pro already at looking for affordable but really cool rooms in that area. Below I'll give you a couple of links to my stays from last month. Both of them have great location, are charming and clean and their hosts are super easy to communicate. Also feel free to use my referal link and get a discount for your first stay with Airbnb app.
The only problem is when you're travelling alone. I would never stay at the Airbnb if I'm on my own. Usually it's too expensive for one person only. In this case go to the hostel! Hostellig International ( HI New York City hostel) offers $50 accommodation in a great location with free/low budget walking tours, gives you a breakfast voucher and honestly their cafe would beat Starbucks any day.
After you book the accommodation you might start wandering how to get around such a big city. The answer is easy. Google maps!
I know that there are so many different apps to help you to get to places and show you the exact schedules etc. etc. … but honestly? I've been using Google maps on every single trip for all the buses, metro, subway, however you call it and rarely lets me down. At this moment I can't even remember if it ever did. So that speaks for itself! Sometimes less is more.
Also while walking around New York City , specifically Manhattan you need to remember one basic rule. The streets and the avenues are in a numerical order. That makes wondering around the island very very easy. Streets go from east to west while avenues run from south to north. Fith Avenue is the Manhattan's central line. From there streets are marked either as east or west side. In theory it might sound complicated but it's vey logical once you decide to stroll through the city!
Food is always the most exciting part for me. In a city like New York you're going to have numerous food options, from delicious to rubbish, from the cheapest you've ever seen to the most expensive one. As always, I like being in the middle. Let me give you some of my favorite spots in New York that should be money wise available for most people.
1. Front Street Pizza- Dumbo, Brooklyn.
Amazing New York style pizza served by slice. Definitely my NYC's favorite. Located in Dumbo right by the most photographed sight in that area. The price doesn't fit in in that fancy and hipster neigbourhood at all! You'll get full after a couple of slices and they're all around $3-6.
2. Clementine Bakery- Brooklyn.
Vegan bakery, great breakfast spot. Their wraps are awesome!
3. Black Swan- Brooklyn.
Great pub with restaurant area in the back. We got some tomato soup with grilled cheese and Mac&Cheese, American favorites and they were outstanding!
4. Starbucks by Chelsea Market- Manhattan.
We are not in Starbucks anymore… Oh yeah! It's a chain coffee shop taken to a completely different level. Three open floor plan levels, two bars, pizza, salads, pie etc. Loads of alcoholic beverage options. They brew their own coffee over there as well. Worth stopping by for sure!
5. Chelsea Market- Manhattan.
Go and explore! Go from stand to a stand and enjoy fine cheeses, amazing bread, Mexican cousine or even sea food. It's fun to walk around but if you're craving some good quality snacks that's yur place!6. The Stackery- Bryant Park, Manhattan.
6. Have you ever heard of Chimney Cakes? No…? Oh well, You've been missing out! I orginally know this deliciousness from Poland, used to eat them a lot on my lunch breaks from the mall across the street and these guys took my old time favorite to a completely new level! They put hot cocoa in it! I've been eating it completely plain for whole senior year and now they stuff it with marshmellows and pour chocolate in it! Trust me- YOU NEED IT IN YOUR LIFE.
Instagram: @thestackery
7. Shake Shack- multiple locations.
I'm sorry, I had to put that here. It's just… so good! And it was funded in New York. Plus it's very cheap and not the worst fast food quality, so why not?!
I hope that helps you at list a little bit with organizing your trip to NYC. It's a huge city but honestly with a good game plan you're able to see a lot in just few days. Part 2 of the New York tour-guide by MartinaTravels will be all about the best New York sights and tips how to see a lot in very little time.