New York Has My Heart
'TRL,' you'll be missed.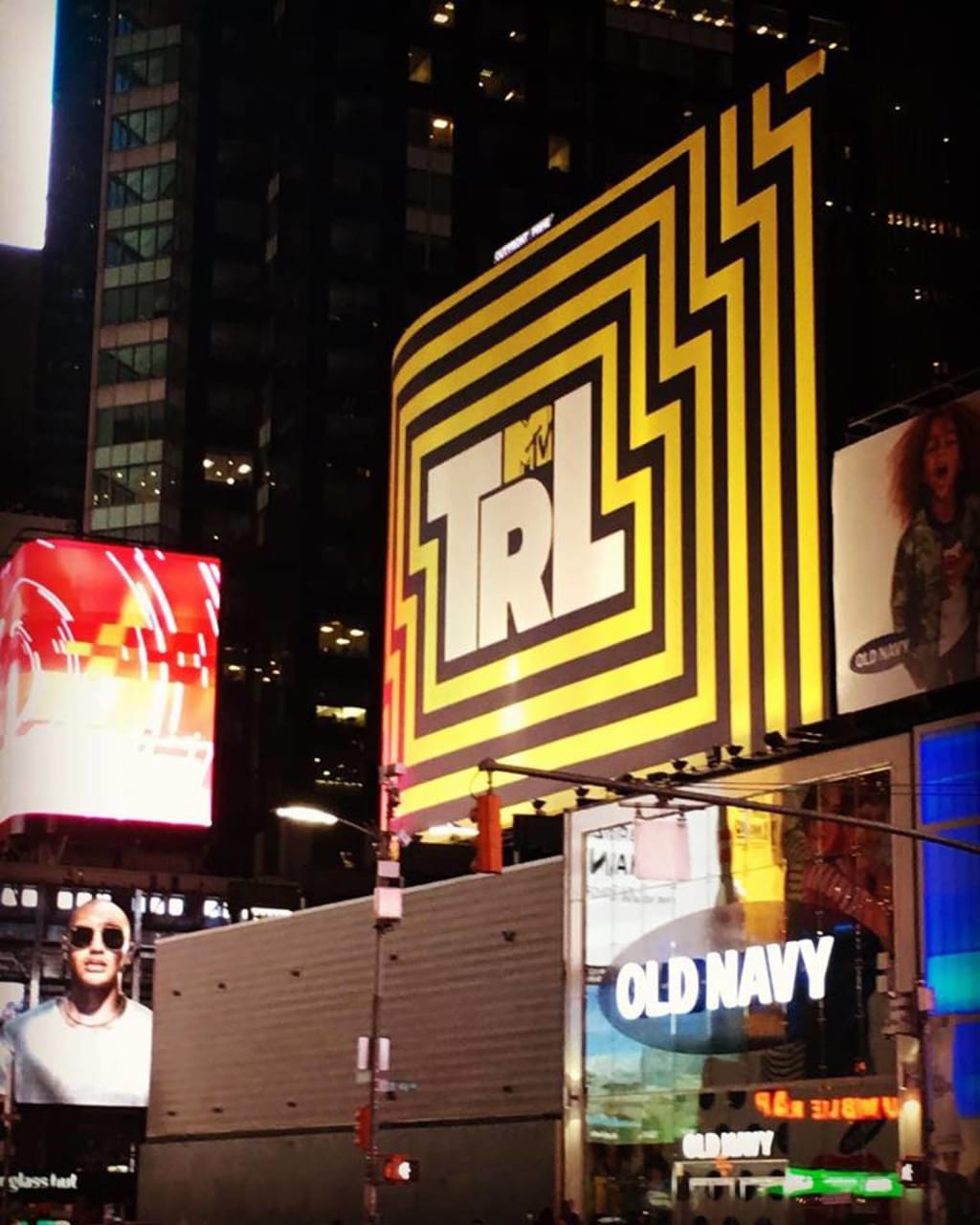 In October of 2017, my mom and I took a trip to New York. My whole life I wanted to visit New York city, as it was my dream trip. When we first got there, I had no idea that my heart would be forever taken. New York City was everything I had heard about and imagined. New York City was as beautiful as I had ever known it to be on television. TRL was my first love and will forever hold a spot in my heart, as it should. So of course the first thing we saw and I wanted to sink my whole heart into was TRL. Knowing that they were live that whole week I was there made it even better. I kept looking for my good ole' buddy Ed Sheeran, but only saw him from afar.
Going to New York with my mom was the best part. She will forever be my best friend, and I will forever hold those memories in my heart. My funniest memory is getting lost in Grand Central Station after visiting Little Italy and feeling like Serena van der Woodsen for sure. That place is huge, and I am still obsessed with that show. I had to ask a police officer for a quarter for the pay phone. I had never used a pay phone in my life, and had no idea what I was doing. Somehow I made it out and back in time to go see the Carole King play. That play was amazing by the way, and my mom had the best time, which melted my heart.
There was so many things we did, we saw, and we conquered. We also went to Central Park, and I got to stand where Chuck and Blair got married... If you have ever seen Gossip Girl, you know that place was a certain type of special. There was a guy who was playing the violin I wanna say, so it felt like I was kind of in that episode. All the feels for that moment for sure. I also took a picture with my best friend by the fountain. If you have seen Friends, you know the fountain, and it was magical. Being on this trip with my mom and seeing some of my favorite places from my favorite television shows and movies was the best. My mom had no idea why I was so obsessed with getting my picture done in front of Tiffany's with my Starbucks just like Audrey Hepburn did, but I will forever cherish that moment. One day, I want to recreate the memory of the rain and her trying to find her cat. Even though I don't particularly like cats, that scene was by far a monumental moment that I will forever hold in my heart.
I will forever cherish just being there with my mom. This trip holds a special place in my heart, and I am so thankful my mom and I got to go on this trip. I will visit again one day. I will visit all the places we visited and try to go to all the places I didn't get to go but wanted to. New York, you forever have my heart and I miss you every day. Thank you for giving me a lifetime of a memories with my mom. Thank you for being everything I ever imagined, and even more. Now every October, I feel the need to be in New York, and it sucks that I am not. I always tell people I am going to be living in New York except during the winter months. So here's to making that lifetime of a memory a place where I go pretty often. New York, you have me forever.