New Orleans, Old News
A portrait of a city during the height of a pandemic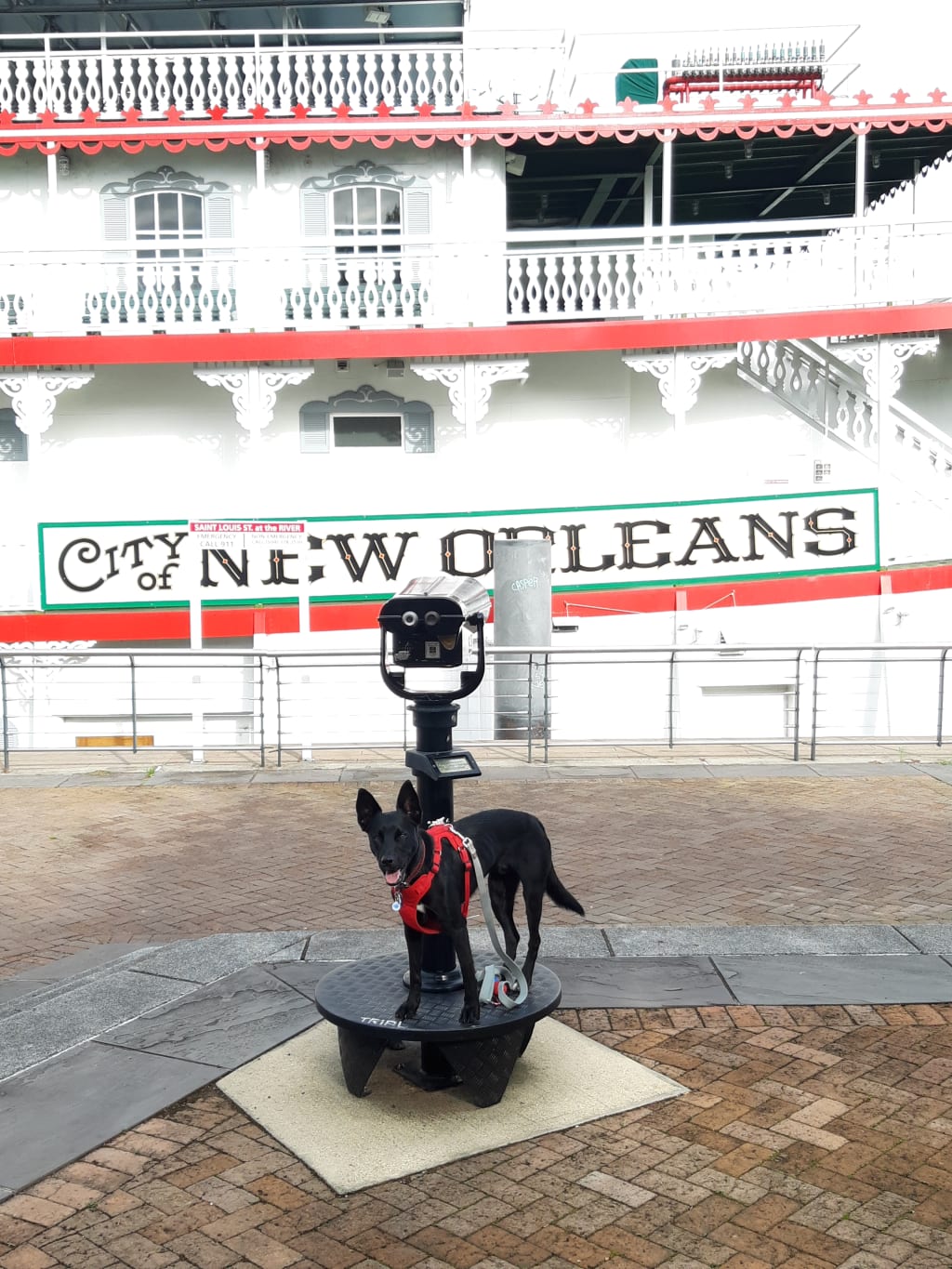 Last year, during the height of the Covid-19 pandemic, I took a little road trip out to New Orleans, Louisiana. I have been there once before a couple of years ago—a quite disastrous trip—however the change from then to now is quite a drastic one. Part of it, I am sure, had to do with the impending warning about Hurricane Sally, but most of the changes had been wrought by the closing down of the city due to the Coronavirus pandemic.
New Orleans is very much a touristy city, and relies heavily on tourism for much of its economy. The last time I was there everything was a hustling bustle of activity—people everywhere, crowded streets, Mardi Gras beads hanging out despite the lateness of the year, and inebriated pedestrians making their way down the aptly-named Bourbon Street in the French Quarter. This time, the streets were not necessarily deserted, but you could see the homeless sleeping in people's doorways, the trash piling up in the waste bins, and the air reeked with the smell of cigars and funny cigarettes. Most of the businesses in the French Quarter were boarded up, had gone out of business, or were so piled up with sandbags that you wouldn't have been able to shop there even if they had been open.
Walking down Bourbon Street—a street famous for its bars and nightlife—it was exceedingly difficult to find a place which provided decent drinks and was open at only 8 in the evening. The change was astounding—especially considering that just earlier this year the city was open for both Mardi Gras and a journalism conference. In certain businesses could be found signs berating the mayor for closing down the city and blaming him for them going out of business, along with other signs poking fun at Hurricane Sally for forcing them to close early and lose much-needed revenue. Speaking to at least one local, many businesses which had been around for more than twenty years were forced to close solely as a result of the pandemic.
Comparing the city I have seen recently with the brief but flashy glimpse of the one I saw those couple of years ago, it appears to me as if the entire spirit of the city has been crushed under the weight of Covid-19. The people of the city are desperate—particularly those who still have tourist shops and businesses to keep open. I had brought my dog along to see the city, and usually over here only service animals are allowed in non-pet specific stores (and certainly not inside of restaurants) however they were so desperate for any sort of revenue that many bars and other food-based establishments had placed hawkers on the streets who openly solicited for me to bring my dog through their restaurant, just on the off-chance that I would be spending a little money there. I saw a similar trend with tourist shops—the shop vendors bringing some of their merchandise out onto the street and aggressively pushing their wares.
There was a sign placed up in one shop which read: "Take what you need, pay what you can". At the time, I made a joke about how it would be great if the entire economy operated along that principle (for the consumer, of course). But the more I thought about that sign, the more sad and depressing it got. Imagine a city so depleted, so economically deprived that a sign like that was only one step away from not being a joke anymore. Thankfully this is not the case everywhere, but in the once bustling city of New Orleans it is a stark new reality: "Take what you need, pay what you can".
I originally wrote this article during the spring/early summer of 2020, and have had it previously published in a free English newspaper (for no profit). If you enjoyed the article, please consider sharing it with other people for unique reads-- thanks to Vocal's algorithm that would be very helpful to me-- and if you want more content of this sort or any other, please consider leaving me a tip. Thank you in advance, and enjoy your own travelsthrough life in this post-pandemic world!
america
About the author
I'm not a journalist, but I do publish like one.
Promising dogs, cats, politics and good old-fashioned common sense. Let's keep things civil.
Reader insights
Be the first to share your insights about this piece.
Add your insights