New Crossing Installed To Help Boost Child Road Safety
New Crossing Suitable For Bicycles And Pedestrians Installed On Road In Little Hulton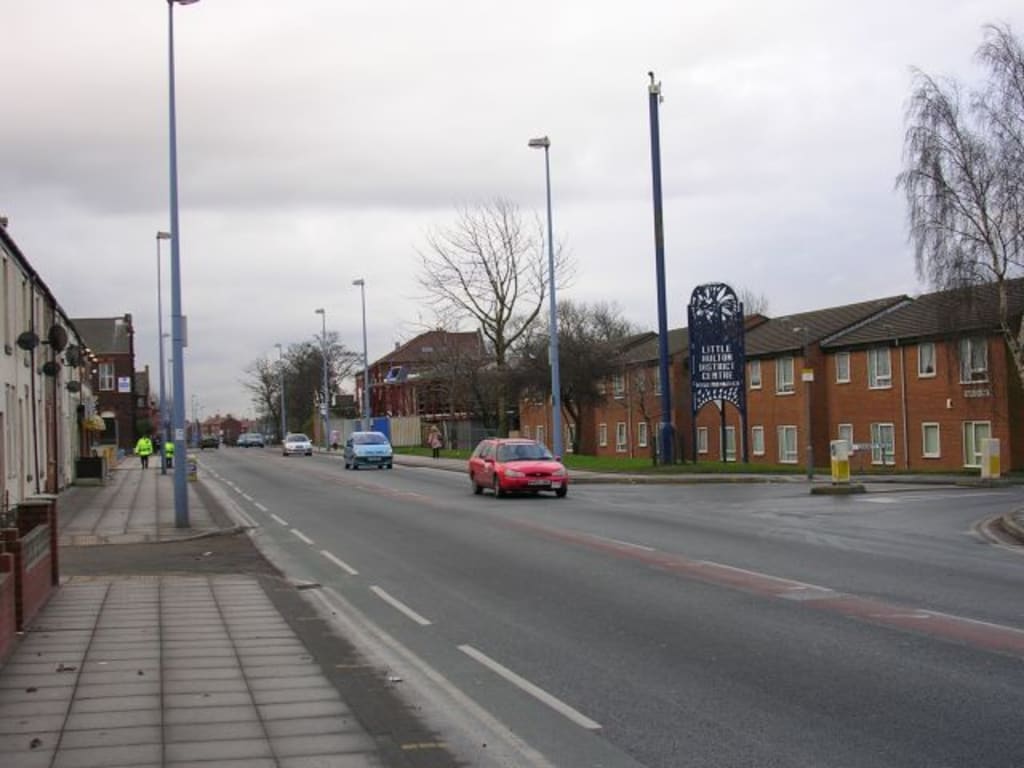 Little Hulton, image: Geograph.org.uk
Crossing the road can be difficult at many times, especially when there is lots of traffic and it is that time of day when everyone is travelling to and from work. It can be especially difficult for young children who have to walk to and from school. Everyone who walks on the streets and needs to cross roads should follow the Green Cross Code at all times. This is when people who need to cross the road look right, look left, look right again, and only then if the road is clear, walk slowly across the road always ensuring that you keep your eyes and ears open at all times so that you are aware of any oncoming traffic that could potentially hit you. People should not run across the road but walk slowly and carefully to ensure they can reach the other side safely.
If you are introducing your young children to road safety, you should always be aware that they may not be able to judge the speed at which different vehicles are travelling or the distance between them on the roads. They can also be distracted easily, for example if they see someone they might know, they may stop for a short time or slow down just to say hello. This can be dangerous for anyone so you have to give children time to get used to the roads and ensure that they know the correct safety techniques to use in order to make it to the other side of the road safely.
What you can do:
set an example: stop, look and listen, don't take risks and avoid using your mobile phone when crossing the road
bend down to their eye level to get an idea of what they can and can't see
find a safe place to cross where you can see easily, ideally at a crossing or away from parked cars and when it's clear, walk straight across
talk about the traffic you see on your way and the best places to cross, and ask questions about the speed and size of different vehicles
in quiet areas, gradually allow your children to practice making decisions about where and when to cross the road.
In an effort to help young children get used to the roads and arrive at school safely, a new road crossing has been built in Little Hulton. This was done so they will be able to arrive at their chosen destination safely and be able to use the local park with out any hassle. The toucan crossing is suitable for bicycles as well as pedestrians and will be installed on the A6 Manchester Road West between the junction of Kenyon Way and Stocksfield Drive. Near by paths will also be widened and resurfaced to create more shared space and the bus stop outside the Top Club will be moved closer to the junction with Kenyon Way.
It will help children travelling to and from St Paul's Peel primary school and people wanting to reach local shops and Peel Park. The contractors appointed will deliver over £178,000 worth of social value to the city.
Councillor Jack Youd, lead member for finance and support services said: "This is a win-win all round. Local people will benefit from the crossing and from the employment, voluntary work and other social value benefits the contractors will put back into the city."
Councillor Mike McCusker, lead member for planning and sustainable neighbourhoods, added: "Eighty-five per cent of residents consulted by the Little Hulton and Walkden Community Committee were in favour of this new safety measure and I'm delighted that it can now go ahead."
Councillor Rob Sharpe said: "Local councillors have pushing for this crossing as a priority because of a lack of safe crossing points on this busy road. We have been supported strongly by local residents who also saw it as a priority. We asked residents to choose the best place for the crossing and they decided on the location near Stocksfield Drive and Peel Park. The nearest formal crossing point is 330 metres away at the junction of Clegg's Lane so the new crossing fills a gap."
The new crossing will help to reduce the number of collisions which have occurred on Manchester Road West with sixteen recorded in total between September 2017 and May 2022. Four of these collisions were recorded as serious and twelve as slight but anything that can be done to avoid any such incidents happening is always welcome. Twenty one casualties were recorded with three pedestrians and two cyclists slightly injured and one cyclist seriously hurt.
Reader insights
Be the first to share your insights about this piece.
Add your insights