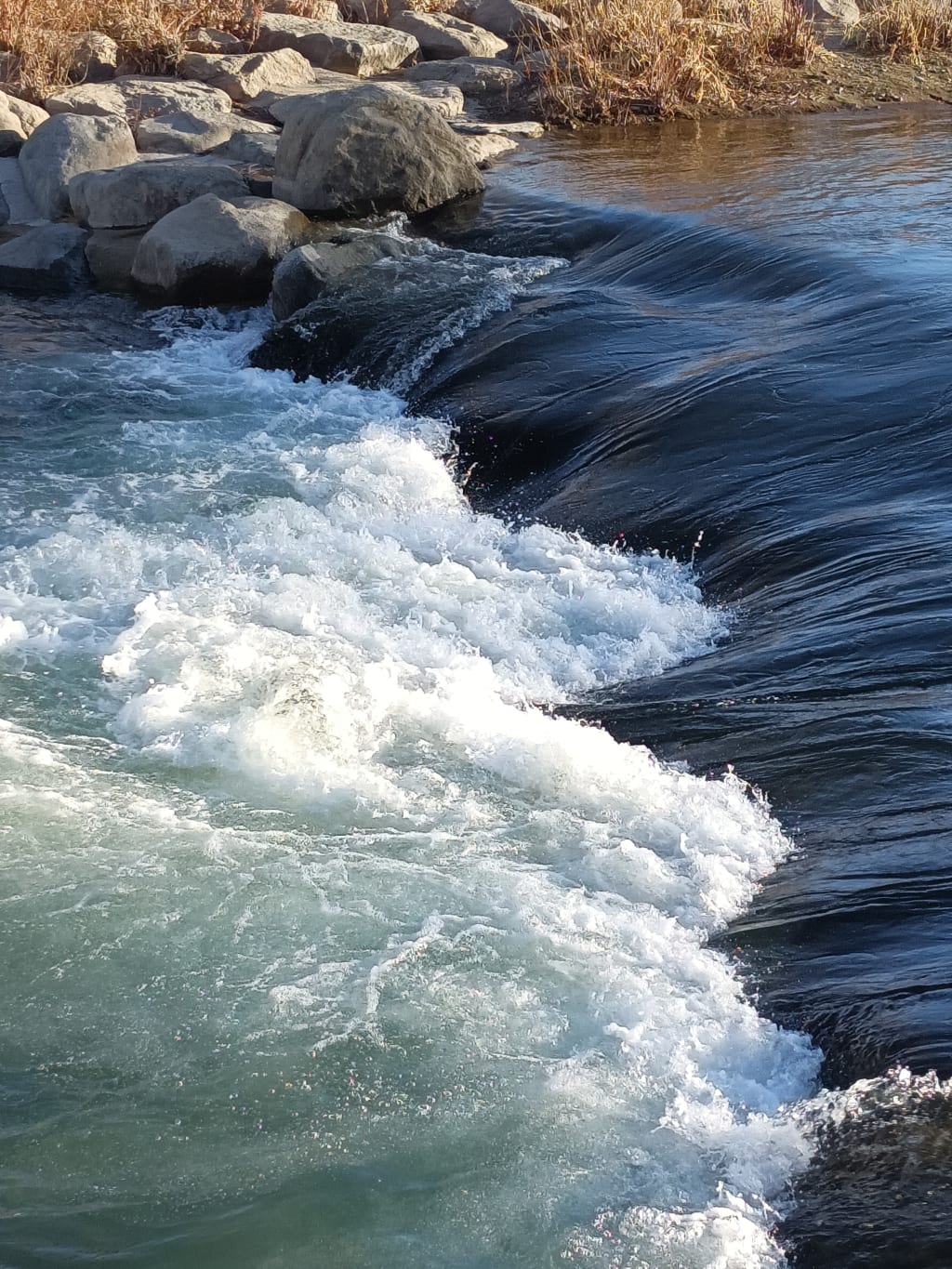 Nature
Where do I go when I want to lose control? Where do I breathe when all fails me? Nature is my best friend, though we disagree there is safety in nature. When I hike in the hills or mountains, when I swim in the river or lakes I am at peace. If I sit on a beach or near trees my mind is at ease. My only problem is my body can't keep up. I've fell in quicksand, tumbled down hills, was stuck between rocks, almost drowned in a current, fell into frozen water, and the list goes on.
I feel like nature tries to discourage me on one hand and encourage me on the other. Hot springs are the best! Mineral water is purifying, fresh air is healing, and in nature I write my best songs, poetry, and I think more freely. I pull my struggles out of the boxes and maintain a balance of sanity with crazy. When we write we want to tell the world a message, when I am in nature my messages are clearer. I had a fear of water when I was younger. I didn't think bathing was natural or safe. It took my parents a very long time to help me adjust to the bathtub and shower. I didn't have the voice back then to tell my parents about my trauma. Nature helped me work through my fears.
Some times I talk with nature like people talk with God. I am not an environmental scientist but if I could save the Earth from dying I would. Many people take for granted little things like how often trees bloom, or how tides rise. My favorite waterfall in Oregon is depleted. Many of the animals are disappearing. I love nature it is my safe haven and place for inspiration. I wrote many poems while sitting near the river. I wrote a song for my mom before she died, I wrote a song for my dad when he was hospitalized. Whenever I feel the need to get something across to someone I go out in nature and write everything down. When my ex dumped me I went to a hot spring in Washington. That day I wrote him a letter telling him how I felt. I still have the letter because he didn't take it. He said "letters are for children. We are adults." Nature has been a consistent place to run to and to run away from anguish.
I wrote a letter to my Grandma when I hiked to the top of a trail in California. By the time it reached her in Arkansas she was already dead. I didn't know her well because my mom never really talked about her. My aunt gave me her address and I never really knew what to say, but on the trail I found my voice and put it on paper. Writing is hard, being creative with writing is even more difficult. Even so, nature calms me and ideas seem to flow.
When I was in China I visited beautiful parks but because of the air quality the experience was frustrating. I truly believe anywhere in the world has nature, and despite the smoky air in China I was still inspired to write. I wrote a screen play about a homeless man that debated with a rich man about what is success? I thought about the homelessness in America and my perspective was changed by the homeless in China. When I went to Japan the temples that reached into the mountains surprised me. I didn't imagine architecture piercing the heart of the mountains. The beauty in the temples to me was they worked with nature and not against it. I wrote a short story about a journey into heaven. I was motivated by the serenity that the temples provided.
All I can say is nature will always be a source of inspiration for me. In nature I feel it's the only place where my brain feels loose and ideas come out of the woodworks. No matter where I am if I find a park, a mountain, a source of water, a garden or any wide open space with grass I will always have dreams and ideas for my writing.