My Top 5 Things To Do New York City
Here's what I've been doing in the city for the last two months ... when I'm not studying of course :)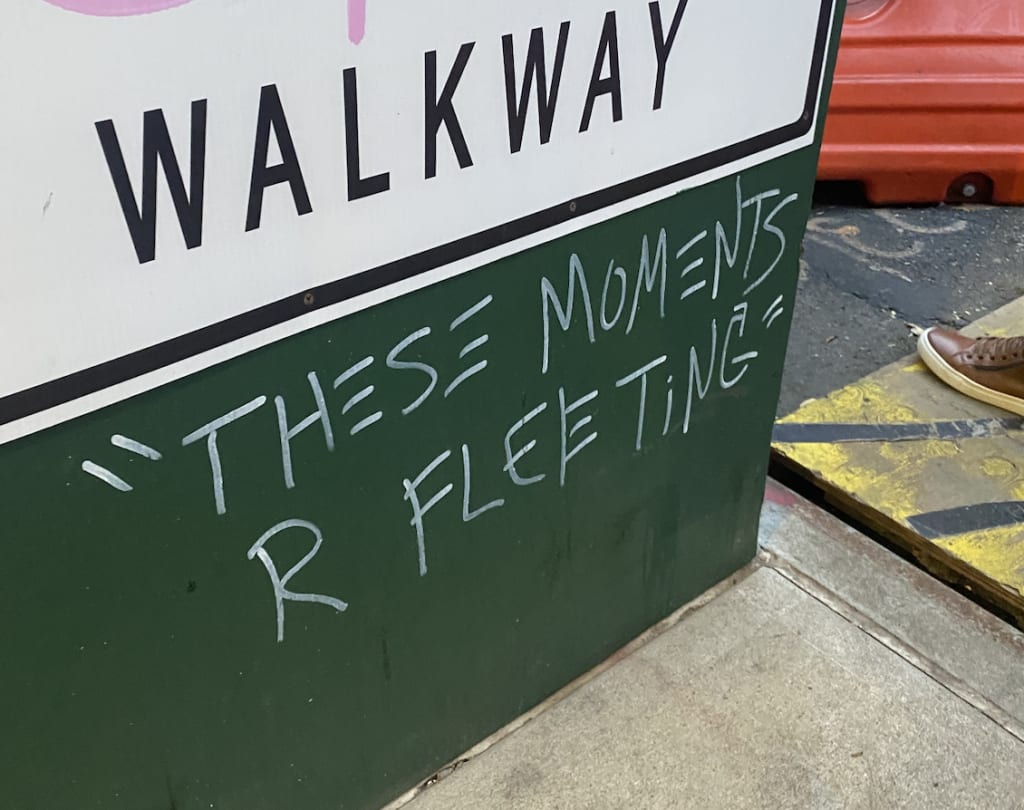 The people asked and I delivered! In case you didn't know … I now live in New York city and have been for almost 3 months. So, here are my current top 5 places/foods/things to do in the Big Apple.
1. Reading in a coffee shop - This is one of the most therapeutic, soul enriching, and relaxing activities that I do in the city. It combines two of my favorite things: reading and coffee shops. Anytime the city feels overwhelming or I really miss home, I walk to a coffee shop, order tea, a muffin, and plop down with a good book. My favorite part about this activity is how easy it is to become engrossed in a good book and lose track of time as well as take my mind off of whatever is worrying me in that moment. I try to find a new coffee shop every time I want to do this so that I can explore a little more of the city and try new things! I recommend this activity to anyone and it can be done ANYWHERE!
2. Chelsea Market - Now, I'll be honest, a little bit of the tourist in me comes out when I go to Chelsea but I simply can't stay away. Chelsea Market has a variety of restaurants and shops, even a small market in the basement floor, and a flea market with local artists and businesses. I go to Chelsea Market because I love trying the different restaurants and browsing the various posters, jewelry and other goods they sell at the flea market. There is also a bookstore that I remember going to as a little kid; the market has a nostalgic quality for me.
3. Trying out new boba shops - As a self proclaimed boba connoisseur, I have been going around to different boba spots in the city. At every new boba shop I order one of two things: either a Passion Fruit Green Tea with boba and nata jelly OR a Brown Sugar Milk Tea with boba! So far, i have enjoyed The Alley's boba the most. However, I am very loyal to Kung Fu Tea (where I used to get boba almost everyday back in Utah), and there is one very close to all of my classes. I will add though that Vivi Bubble Tea, has my favorite brown sugar milk tea so far!
4. Going to my nearest New York Public Library branch - To continue with the theme of books… last week I made a NYPL library card and it was the best thing I've done in New York so far. The branch that's close to me is very small, but it's an amazing place to study at, or just read for fun. At any given time, I have at least five books on hold and its helping me stay excited about reading! At the beginning of the year I set a goal to read 24 books this year, and I still have 4 books to go! I am currently reading my third book just this month!
5. Walking ( & podcasts) - This one sounds so boring and cliche I know, but walking has been my favorite form of therapy and exercise recently. Moving your body is always good, it helps me stay healthy physically and mentally. Walking around the city is simply magical, I have discovered so many new places. Another huge reason why I love walking is because there are soooo many dogs, you can never go anywhere in NYC without seeing many dogs. I tend to listen to podcasts or music while I walk. (My current favorite podcasts are Drama Queens with Bethany Joy Lenz, Hilarie Burton and Sophia Bush, and Mood with Lauren Elizabeth. In Drama Queens the One Tree Hill actresses rewatch the series and then share their behind the scenes experiences and stories! And in Mood Lauren Elizabeth shares what her mood boosters are and tips on how to struggle with different aspects of mental health. I really enjoy how honest Lauren is, every episode feels like a conversation with a friend and it's comforting to know other people struggle with similar things. If you have podcast recommendations PLS send them to me)
So there you have it, my top 5 activities in New York City, but remember many of these can be done outside of the city as well :)
activities
About the author
hi :) my name is beca and im a freshman at nyu! i love writing more than anything. in my opinion writing is the best form of self expression. here i will get to share what i am passionate about, i hope you enjoy.
Reader insights
Be the first to share your insights about this piece.
Add your insights