My Little Renaissance
There was a bit more to Florence than just the prospect of strolling into my favourite video game open world map.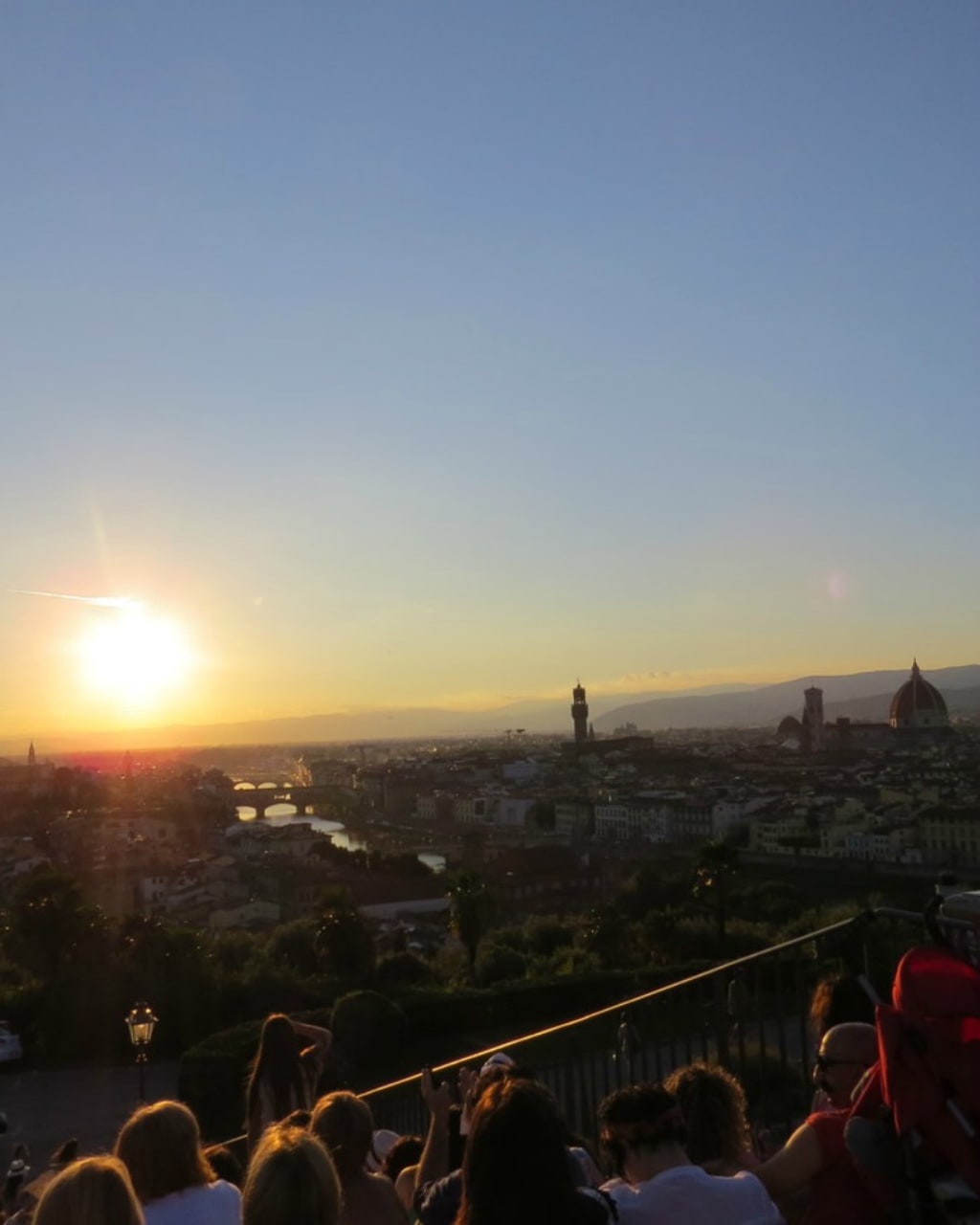 The sun was setting over the Pyrenees mountains, as I reached the top of the Piazzale Michelangelo viewing platform overlooking the beautiful city of Firenze (I know english is Florence, but it just doesn't sound quite as good, so I'll stick with Firenze). I turned around, put on a rather specific tune on my headphones, and got my first glimpses of the city's panorama. At that moment, despite having only spent an hour in this far away place, I suddenly felt at home. Not in a classic sense of course, but rather — like the comedian Trevor Moore once so elegantly put — as a conscious vibration observing my little section of life.
Now, the tune playing in my headphones was Ezio's Family from Assassin's Creed 2 —one of my all-time favourite works of fiction. Therefore, visiting a city, where so much of that memorable game took place, was always going to be a highlight of the trip, which saw me and my family discover Italy in a VW van (not the classic hippie one unfortunately). However, while standing on that viewing platform, it quickly became clear that there was a bit more to it than just the prospect of basically strolling into my favourite video game open world map.

You see, it's largely through playing that game how I became enamoured with this renaissance central concept of being rather unselectively fascinated by the world around me. Now, with Firenze being a centre for both, this game and, well, the actual renaissance, it had also become a symbol for my passion towards stuff like history, philosophy and ficiton (plus how they enhance each other).
Therefore, by actually visiting this place and feeling the atmosphere around me, it kind of felt as if my own sense of self was being reflected back at me. Now, that in turn, gave me this of peace of mind, which was intially a bit hard to define.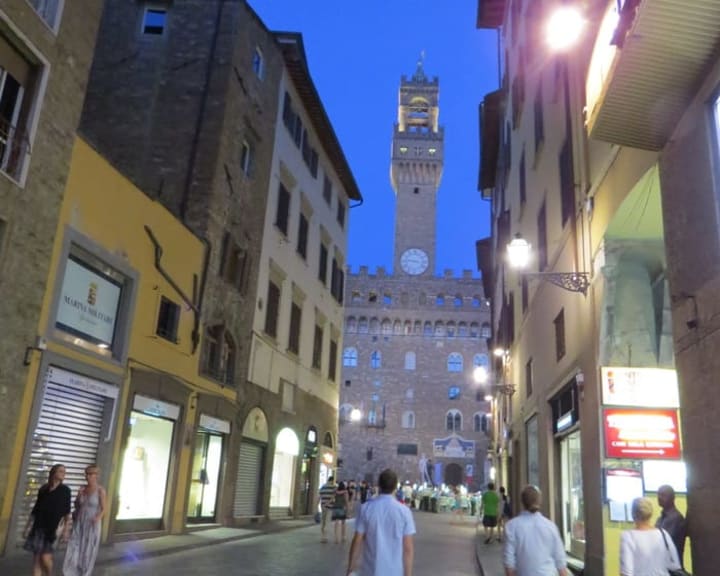 However, as I proceeded to wander through this old and fascinating city that night (and the following morning), the cause for this peace of mind started to become more clear to me. Essentially, it came down to this sense that even though I might have no clear idea of who I want to be, or what career-path I want to pursue, I know and feel what truly defines and fascinates me deep down inside. Now, for a bit aimless bloke in his early 20s, that's not a bad inspiration to have.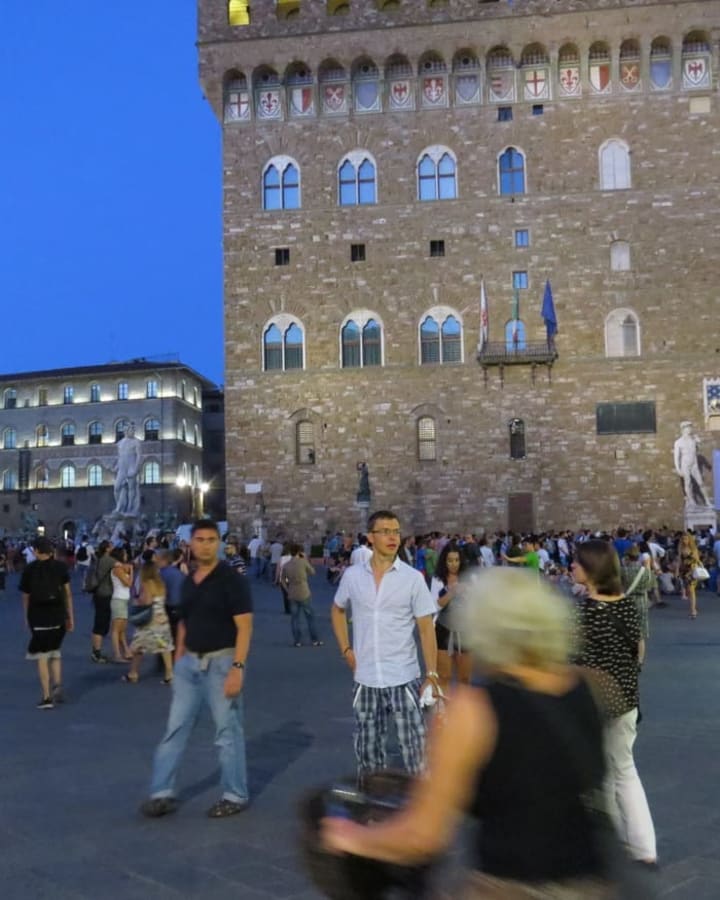 In fact, this is also a good way to define one of the more magical aspects of travelling. You see, I didn't exactly do anything exciting during my short trip to Firenze and indeed, it can pretty much be summed up by a guy walking around an old city. Yet, the impact it left is undeniable and has been with me ever since.
So, I suppose what I'm trying to say here is that, when setting out to travel, you really don't need to overthink what could be the most fun or exciting destination. Just think about the things that truly fascinate you, choose a place that you associate with some of them and, well, simply go and experience it!
europe
About the author
So, to put it simply (and slightly cheesily) I'm fascinated with life. And, well, writing about films, TV shows, video games, music, travelling, philosophy and Formula 1 among other is a fun way to explore it.
Reader insights
Be the first to share your insights about this piece.
Add your insights