My Favorite Travel Photos out of 44 Countries
an adventurous collection of inspiring moments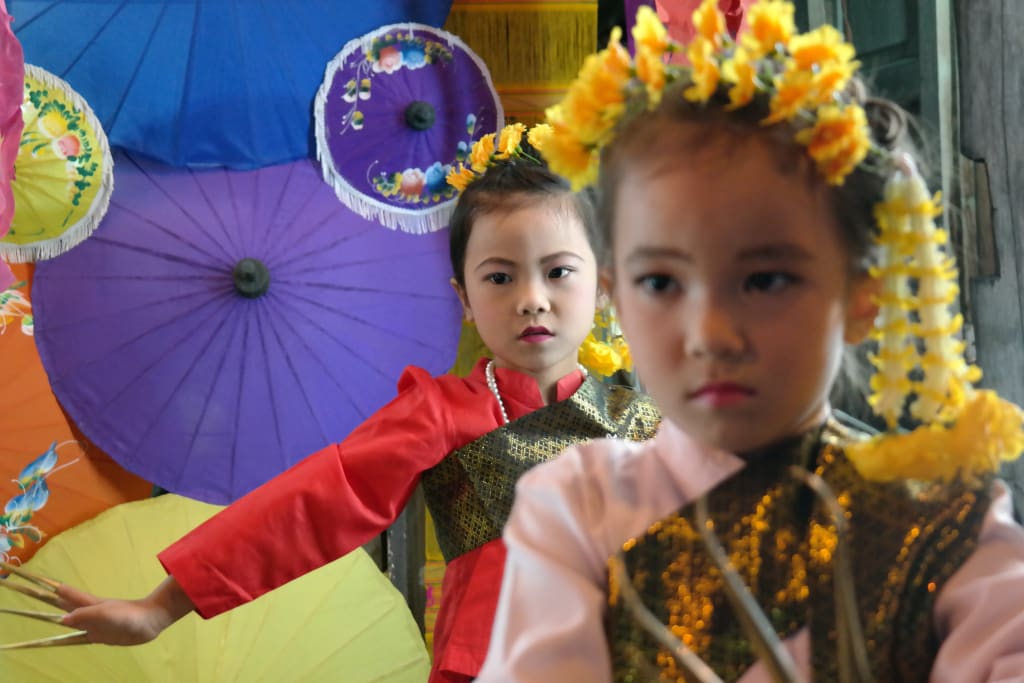 1. Dangerous Beauty
This is a hell of a view. And yes, those are my shoes. This photo was taken during my 3-week trip through one of the most dangerous countries in the world, El Salvador.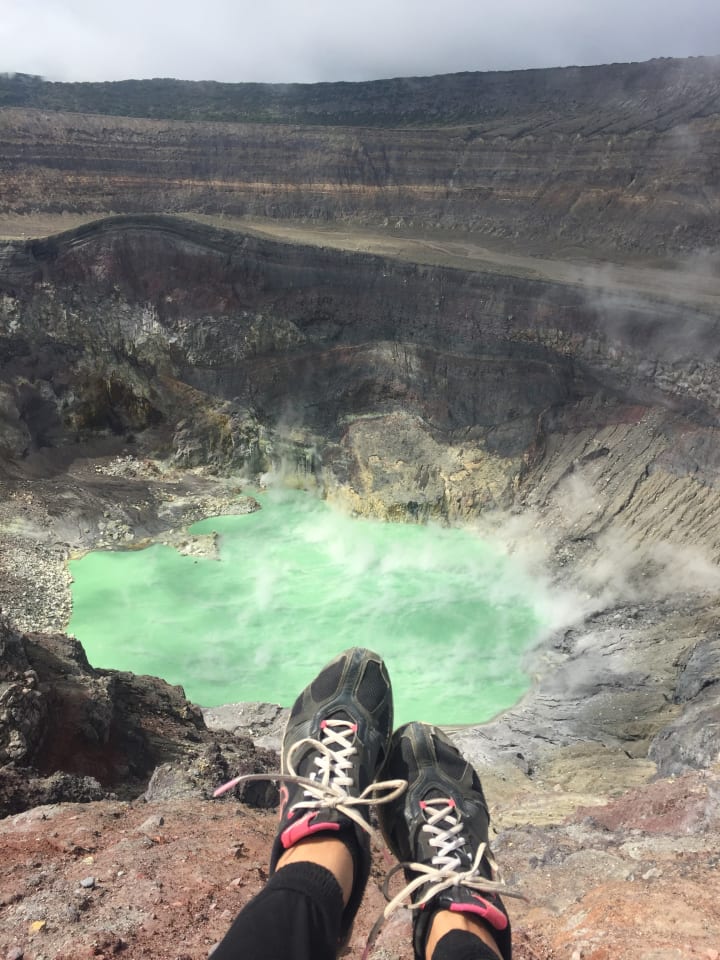 I honestly never felt unsafe backpacking through this beautiful South American country - but then I also never walked around alone after dark or showed off any of my gear. I actually had some really nice conversations with locals and enjoyed the quietness less tourism brings. This photo is a reminder that:
Even in the most dangerous places, you can find the most breathtaking beauty.
2. Best Friends
This photo just makes my heart warm. India was one of the most intense locations I travelled to so far, but also one of the most impressive. But it was not the majestic temples or crowded streets which impressed me, it was the people.
In a country of contrasts, where poor and sick homeless live next to the rich and famous Bollywood stars, it is easy to lose faith. Looking into the eyes of these two friends, I can only conclude one thing:
Good people are not made by gold, but by sheer compassion and love.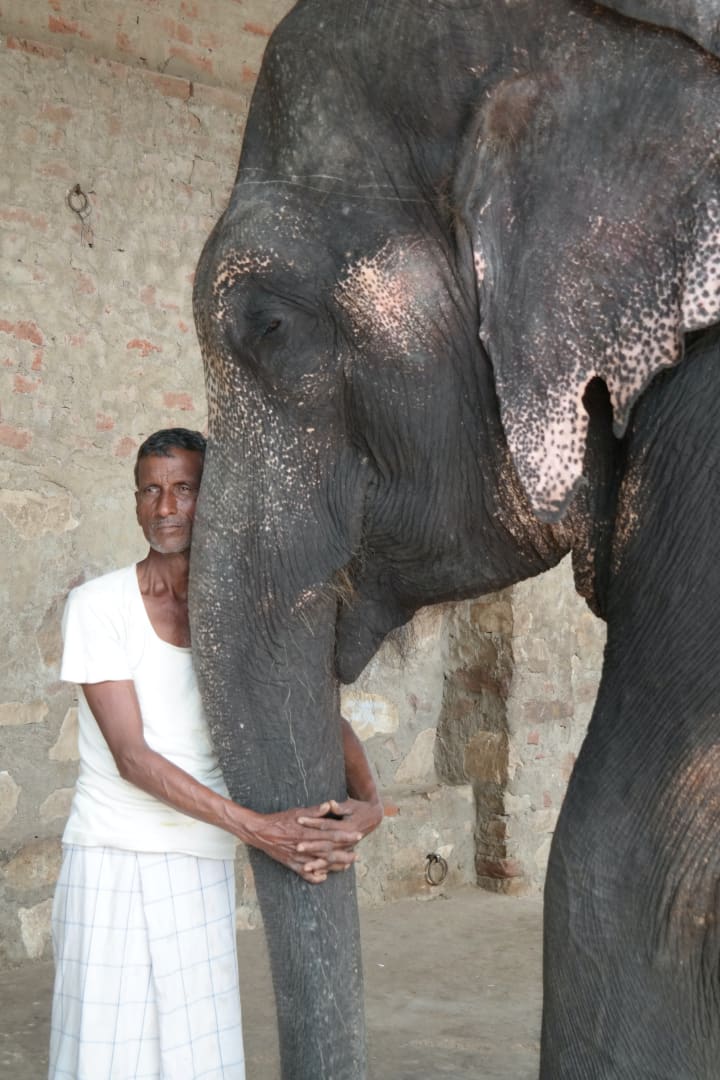 3. Flaming Faith
This photo was taken on my first all-alone travel to Asia. My first stop was the metropole of Shanghai. And honestly, it was pretty overwhelming. In the jungle of skyscrapers, the only escape was the ancient Chinese temples.
As soon as I entered the Jade Buddha Temple, I felt a rush of calm running through me. The smell of incense filled my lungs and the sound of traditional chants surrounded my being. It was a true moment of peace I will never forget.
Peace can be only obtained in the present, where everything happens.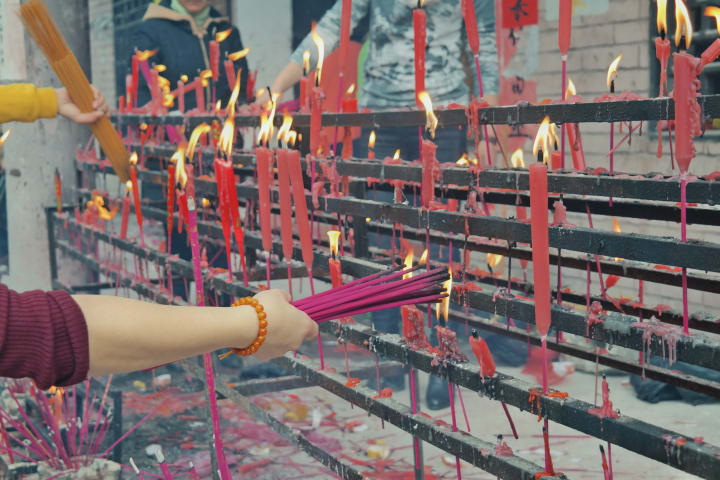 4. High in the Sky
Have you ever climbed a volcano? Sounds hard, and I swear it is. This shot was taken on my first climb to the top of a volcano, and I remember this moment very well - because I was literally out of breath. One reason being the hike, the other reason being the very thin air on the top.
But it was all worth it because I saw the clearest sky full of stars at night and the erupting Acatenango volcano during the day.
Experiencing the force of nature, I was humbled in sheer respect.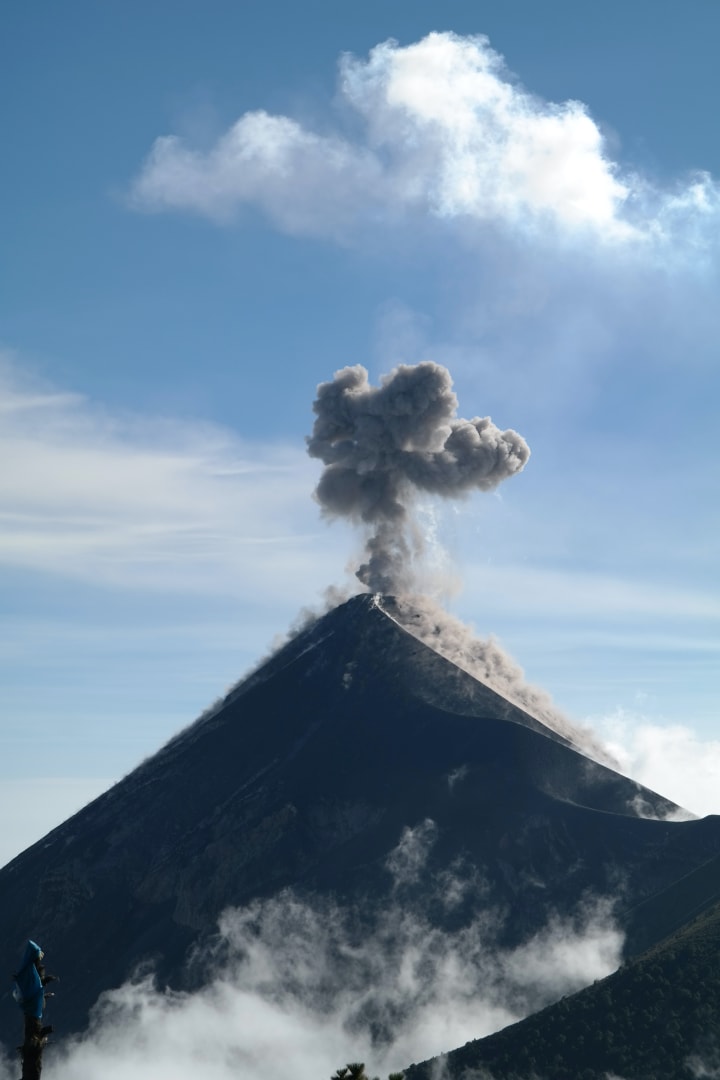 5. A Casual Working Day
Japan, one of the most beautiful and weirdest countries I have ever visited. A country of contrasts, where you will find traditional Geishas walking next to high-tech robots, where a lush countryside follows a city of skyscrapers, and where businessmen cross the street next to a wild deer.
I swear, photos like that can only be taken in Japan. This photo shows me that humanity isn't yet completely disconnected from nature. The only question remaining is:
Shouldn't a scene like this be one the most normal things in this world?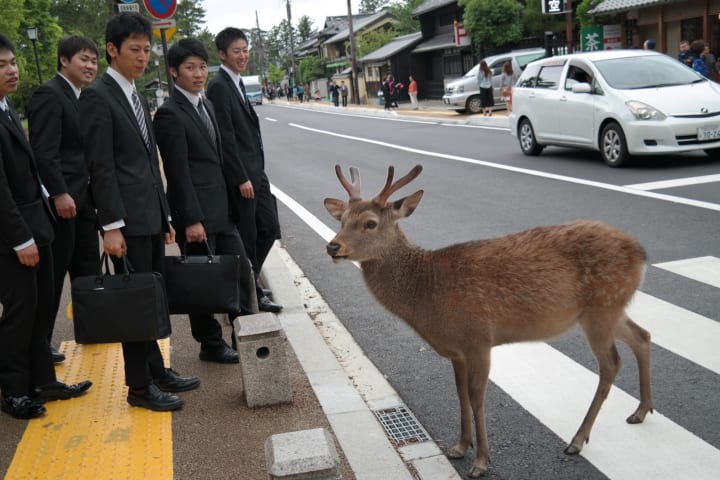 6. A Magical Cave
In case you are asking yourself if I entered into this huge dark cave - yes I did. The colours in this picture just make me gasp. The architecture of nature is most impressive, don't you think?
Mother Nature is a representation of our own inner universe.
We too have dark places hidden deep inside, which we are afraid to enter. But you know what? In the end, this cave was one of the most beautiful places I ever visited - the same is true for when you face your own shadows.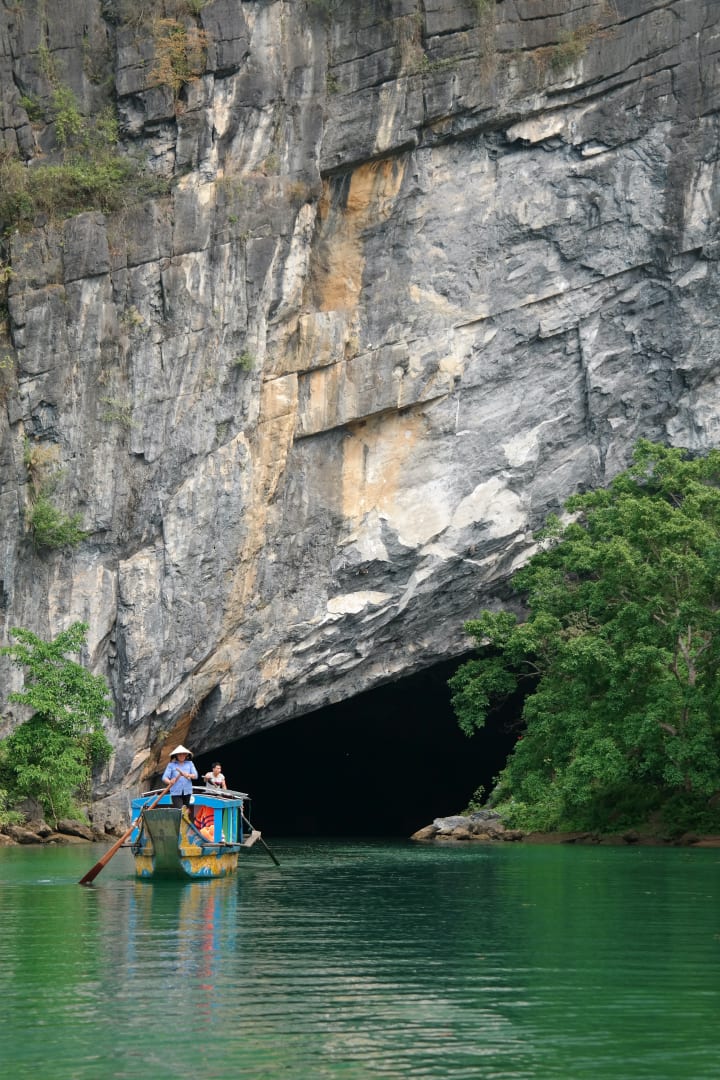 8. A Sunrise of Love
How lucky was I to capture this very special moment? This beautiful couple (which I do not know) is watching the sunrise over one of the most famous sights in South East Asia, the Angkor Wat temple. It is a moment of intimate beauty, of close presence, of indescribable love.
Sharing a precious moment with someone you love is the biggest gift of life.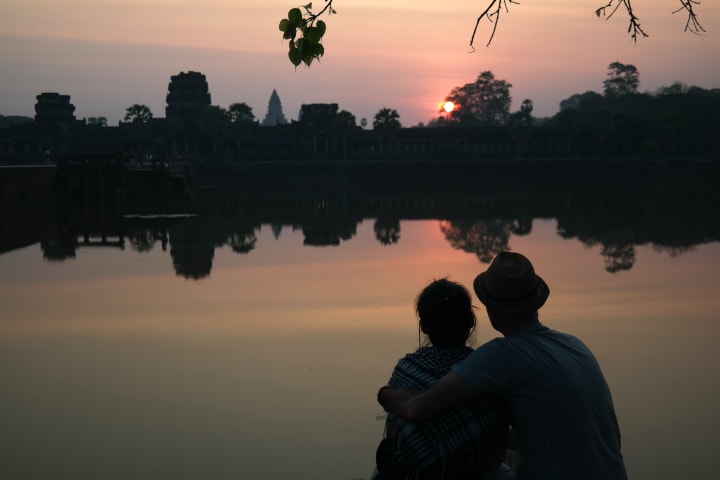 9. Faces of Innocence
I was strolling around one of the local festivals in Chiang Mai, adoring the lights, colours and smells, when I caught sight of a group of children, performing a traditional dance.
First I was in awe of their costumes and pretty flowers in their hair - but then I saw the sadness in their eyes. And I realized behind the beautiful facade was a little girl who just wanted to take off the makeup and go play with her friends. So I asked myself:
What is the real price of beauty?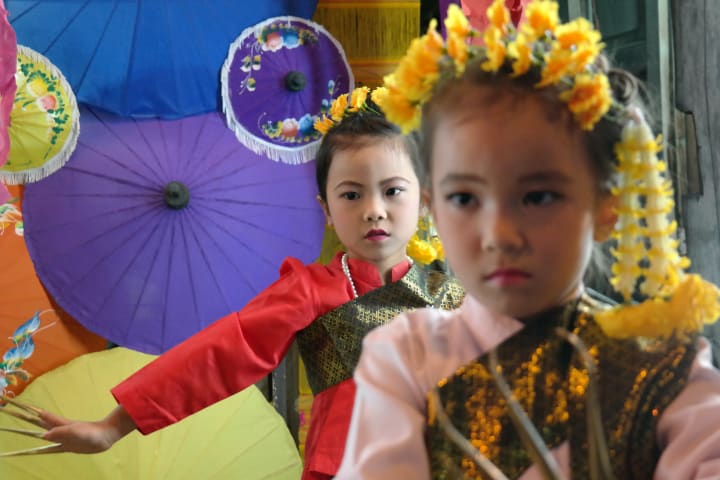 10. The Art of Birth
I absolutely love street art. Living in Colombia, I discover new inspiring artists every single day, just by walking the streets of the capital Bogota. And I absolutely love avocado, one of the most iconic fruits of South America. I literally eat avocado every single day.
When I saw this street art, I couldn't just walk by. I was mesmerized by the deeper message behind it, portraying the sacred act of pregnancy in such a beautiful way.
A baby is like a seed growing inside a beautiful fruit, nurturing its surroundings.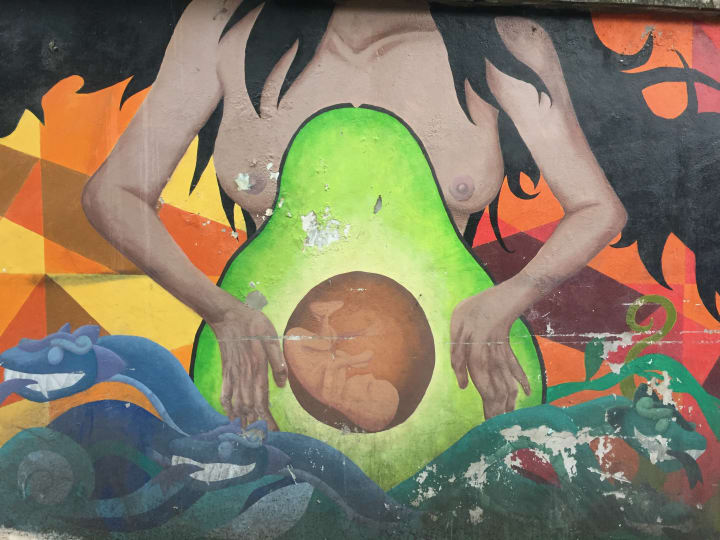 All photos are taken by me and published without filter or editing - I love to capture the raw and natural beauty of this wondrous earth.
Thank you for appreciating my art!
If you liked what you read, leave a ♥️ and support my writing with a tip. Find more inspiring stories in word and picture on my blog, Instagram and Youtube Channel.
About the Creator
◈ Soul Writer, Body Mover, Food Lover ◈
I believe life writes the best stories.
www.blusandia.net
IG @blusandia_souldancer
Reader insights
Be the first to share your insights about this piece.
Add your insights