My Favorite Place in the World
Boone, NC
Imagine waking up in the morning and looking out your window. Instead of seeing what you normally see, you see a beautiful view of a college campus. A college campus set in the mountains? Is that possible? It is — there are quite a few of them in the US, but in this case, the one I'm talking about is Appalachian State University in Boone, NC. It may not be Boone's biggest attraction, but it's a good place to start if you want to make Boone your home.
I love to travel. I've traveled to many different places in the 45 years I've been alive. I like all of them for different reasons, but if I had to pick one, I think I would choose Boone, NC, which is up in the mountains. Why? It's quiet. You can see some beautiful views. But most importantly, it's not overrun with kids, except for the ones that attend Appalachian State University. Not to mention there's no shortage of things to do there — there are several parks that have walking trails, scenic lookouts, and great places to eat.
Boone is quiet.
There's nothing that I like more than being able to go someplace that's quiet. I spend so much time answering phones, talking to prospective insurance customers, clients I'm working for, and even my husband, that it's nice to get away and not have to think about them in a nice quiet, serene atmosphere.
It has beautiful mountain views.
Because Boone is up in the mountains, there are a lot of beautiful mountain views. One of the places that Kevin and I like to go when we visit there is Howard's Knob State Park, which has a beautiful scenic overlook. But there are many other places you can see nice mountain views in Boone.
It has state parks with walking trails.
Boone has a lot of state parks that have walking trails, like Elk Knob State Park, Howard's Knob Park, and Grandfather Mountain State Park.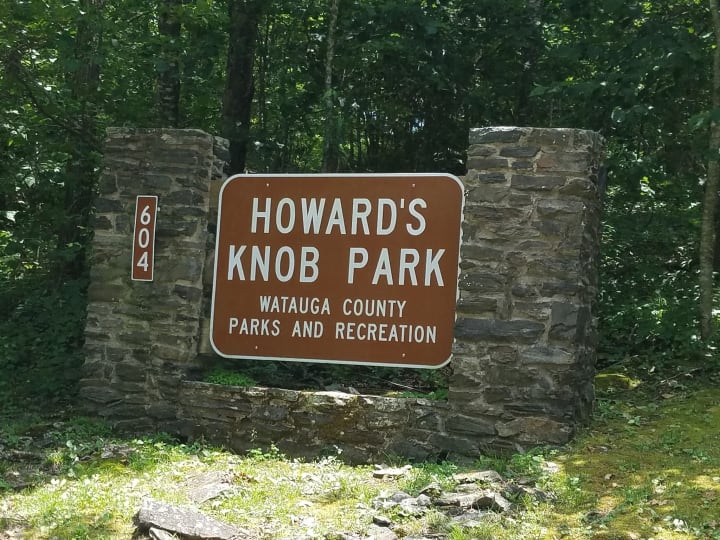 It has scenic lookouts.
They also have a lot of scenic lookouts where you can look at the mountain views. Some places have views of landmarks like Appalachian State University or other places in Boone.
Why we started visiting Boone.
Kevin and I spent many of our vacations at different beaches over the years. We spent most of them at Myrtle Beach, but we also traveled to Florida a few times. When we lived in South Carolina it was easy — we were only about 90 minutes away. When we moved to Raleigh, NC, we were a little further away, but it was still close.
When we moved to Kannapolis, NC in 2017 however, Myrtle Beach was a bit more difficult to get to. And we were tired of going to the beach — Myrtle Beach is overrun with teenagers and younger adults most of the time, and now that we're in our 40s and 50s, we don't like that scene. It was time for something different.
Traveling to Boone also gives us the opportunity to see some of the mountains we drive up when we travel to Michigan a few times a year. It's a nice way to see the world from a different perspective.
If you're looking for a different kind of vacation, check out Boone. There's a lot of things to see and do. We've visited Boone a few times, and we still have yet to do everything we want to do there.
america
About the author
I started writing in elementary school and haven't stopped since. I love to write about my life experiences and the hard lessons I've learned from them, as well as some of the life hacks I've discovered. I love tips for great work.
Reader insights
Be the first to share your insights about this piece.
Add your insights