Moving Away Changes Your Worldview
After my high school graduation in March 2015, I was whisked away to a foreign country.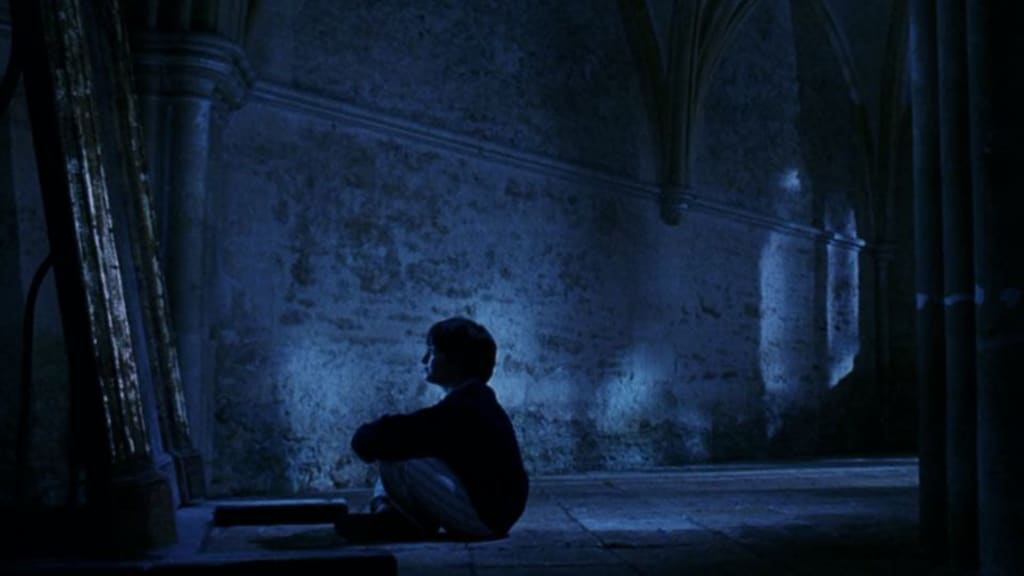 After my high school graduation in March 2015, I was whisked away to a foreign country. There are details in there that I don't want to write about, but I can say that it wasn't pretty.
Partly because I haven't made up my mind what to take for college - but believe me, I have. It just wasn't supported, and nobody took me seriously.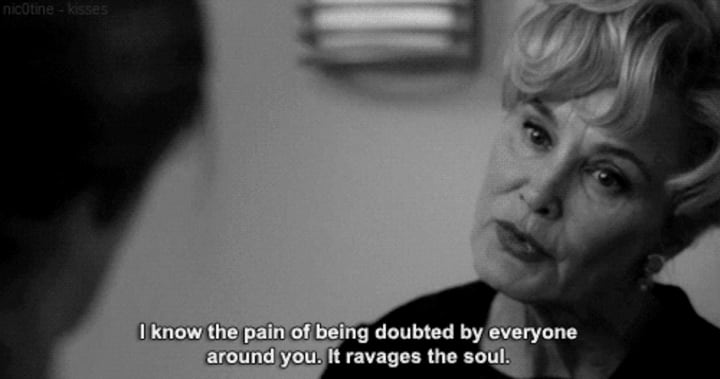 All of that aside, I had to spend nearly six months before university classes in that country actually began. The first half of those six months, I cannot sleep well because of homesickness. I wanted to be home - even just for a while, just to celebrate my 16th birthday there, be at home for my great-grandmother's 93rd birthday, maybe even attend the Ariana Grande concert. Then come back before it was time for classes. But it wasn't given to me, and my ticket back home was canceled. I did try to give it a shot; but it was difficult to interact with everybody, even my own parents.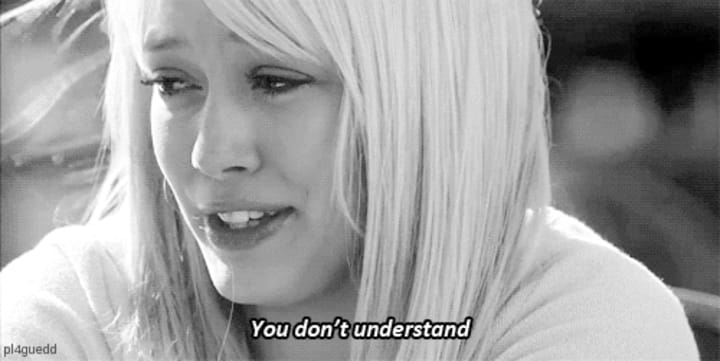 Unready For Change
I was adamant to be home because, the truth was, every time I close my eyes and try to get a wink of sleep, I see a really awkward family holiday so vividly; either there's one family member missing, or animosity is in the air. I get an earful for waking up in midday, but the reason why I don't sleep early was to prevent my thoughts from making me sad. Somehow, even when praying with my eyes closed, my mind drifts on worst case scenarios. The months passed in different intervals for me. I lived like a recluse, refusing to get out of my room - and I only do my chores. I sleep really late when I found a toxic-but-somewhat-therapeutic way of exhausting myself by using my phone up all night. I would just read e-books or watch movies 'til I was exhausted enough to actually fall asleep after saying my prayers.
Words cannot say how worried I was - not for my sake. In truth, I would be happy if everyone in my family was there. I've a frenemy relationship with night, when my brain is most active. I became anxious; I fear that someone would die, and I wouldn't be there by their side. Because it has happened in 2013 and 2014 respectively, with my other great-grand relatives. I just wanted to make sure that I get to spend quality time with my family and friends before I leave for good.
If my thoughts weren't full of depressing things, I was constantly nagged to get out of my room- and these erupt into arguments. Because I hate to put up appearances, I don't want to pretend that everything is okay. Apparently, in that country, showing emotions in public other than happiness is a sign of weakness. When I'm forced to go out and to pretend, I actually become snarky.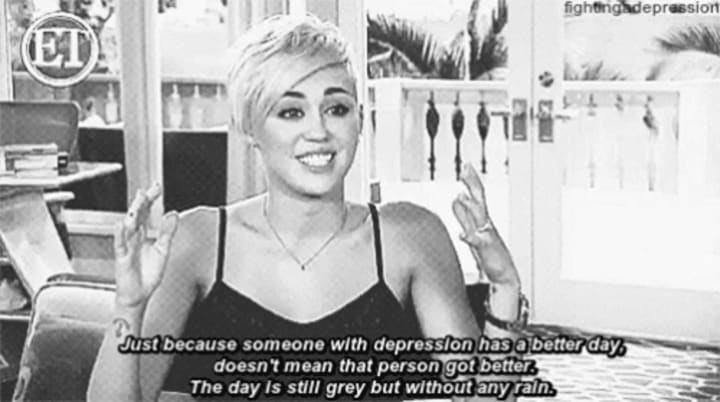 Lucky? Ha!
When people back home talk to me online without knowing the full story as to why I was in that country, they say things like "you're really lucky to be there", and sometimes would want to trade places with me. I'm sure, if they were in my shoes, they'd fall the first step. In all technicality, I was fine. But the only time I am actually truly myself was at night when everyone is asleep. I get to write, think, and sulk all I want. It's worse when you try to open up when a person talks to you, and when you do vent, they'd offer unsolicited advice as if you asked for one. At trying times, it's important to note that a when a depressed person opens up, she doesn't need an agony aunt; she needs someone to listen without judging her.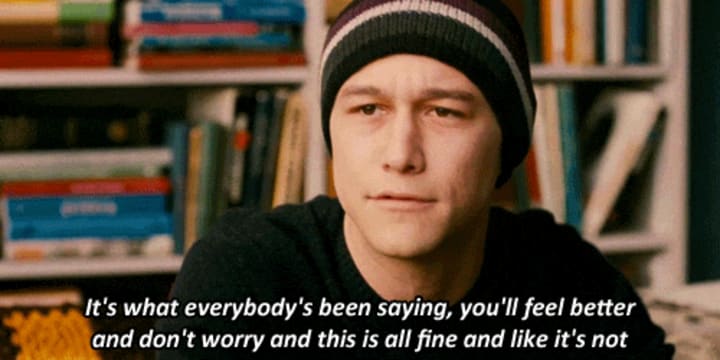 Helpful Distractions
Every single day has been indifferent to me; with the exceptions of a few when I write good stuff and get noticed by celebrities. I couldn't even talk to family members back home because I was convinced nobody wanted me back; apparently, I'd be a 'handful', and maybe due to me being a teenager, I can't be trusted to live with my grandmothers without giving them a headache. I did speak with them, maybe a couple of times. There really isn't anything more to talk about.
Some days were better than others, and to prevent me from being bored out of my wits I was eventually saved when I signed up for free online courses, and when Movie Pilot had its online writing course called MPU. By then, I'm distracted enough to prevent me from thinking more damaging thoughts.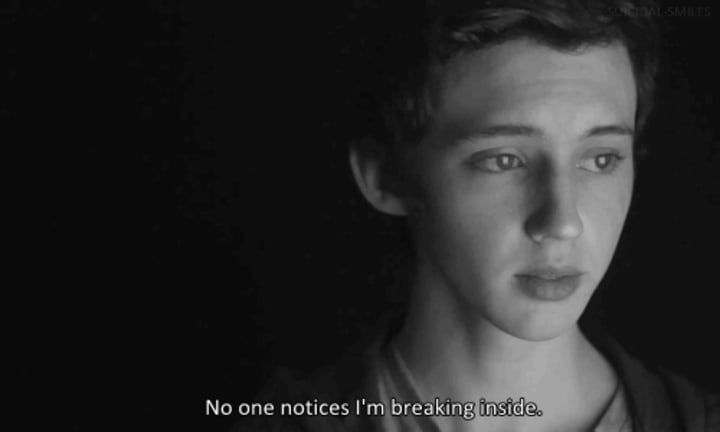 When school eventually began, I was busy again and I buried myself into studies because there's nothing else I could possibly do. At least the nightmares became less and less. Until, before I knew it - it's the holidays again, and I'm filled with somber thoughts and overwhelmed with nostalgia again. It came as a surprise to me that a person can actually be more observant, more aware when she's not in her own home. Suddenly, I would remember everything; even when going to church on Sundays and the small group of people would sing, I would hear the grand choir of my hometown in my head.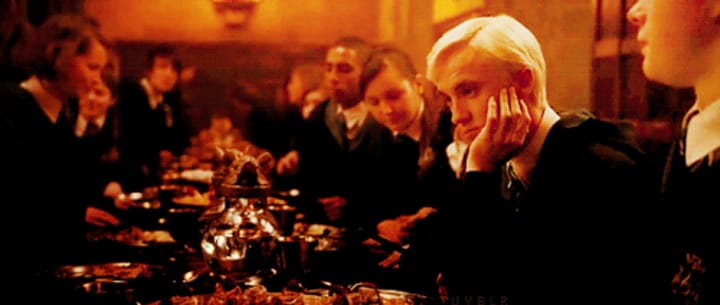 Blue Christmas
Christmas was the most difficult day of all. It was the day that I was most fearful to come because I wanted to be home for Christmas. Sure, my parents and my younger brother were with me, but we aren't complete. If we were, to heck with coming back to the home country, right? Since we reside in a non-Christian country, Christmas really isn't a holiday. I understood, but I was still sad. We spent Christmas at my parents' friend's house. It was really different, but I tried not to be sad. I'm sure others have it worse than me.
I'm open to talk about what happened last year now because I was allowed to go back home the last week of January this year. My education in the foreign country didn't work out, so I was allowed a compromise, and then I enrolled in Open University. The first few months of being back were great again, and I know for sure that I wasn't the same person I was before. If anything, I became more vigilant.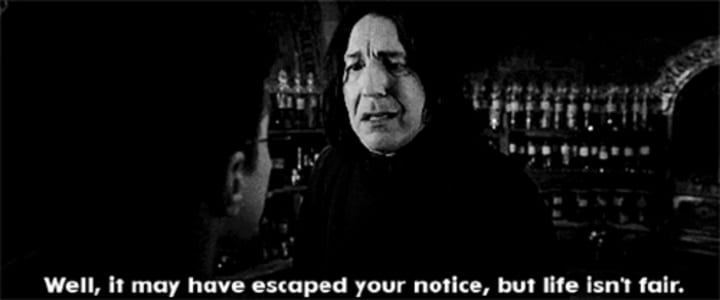 It's Christmas season again, and I can't believe I'm summarizing my experience in the foreign country last year. My worst fear happened this year - when my great-grandmother died in the summer. I don't know if the worst case scenarios in my head about holidays (in 2015) would happen this year, but I hope not. If anything, I know she wouldn't want me to let the negative vibes that followed me into 2016 get in the way of the festive season, even if she's no longer around.
2015 had been a year of reflection for me, and I was thankful for the people whom I talked to - heck -vented to which ultimately eased the burden. Especially those who were truly concerned and lent a willing ear. I barely lived in 2015, but at the same time, I was most sober that year. I had everything to worry about and plenty of time to think and write. I had proven myself to my family and which career I eventually want to pursue. More importantly, I proved something to myself - I don't need anyone to be proud of me - it only matters that I'm proud of myself and I know my worth.
We cannot change the past, but all has been forgiven. If there were anything I learned, we may not always think rationally when we're lonely, but we see our true selves. When we feel truly alone, we find ourselves and draw out our inner strength, that is, if we don't succumb to the darkness. It's like embracing the loneliness, but not letting it take over; we do have to let it go.
When we're alone, we peel off the mask we put on so the world wouldn't be privy. Once in a while, we need to feel really, really down in our lives no matter what reason, for us to see the point of living. We need to feel truly down so that we may know what matters most to us. Sometimes we're put in testing situations that we would wish ourselves to just vanish without a trace, because in the grand scheme of things, none of these would matter anyway... but at least we were given life, and the least we can do is to make it worth our while. After all our personal challenges and defeating our own demons by staying strong ... we do come out stronger, more empathetic, kinder... better. We'll also be more thankful, and more appreciative of the little things.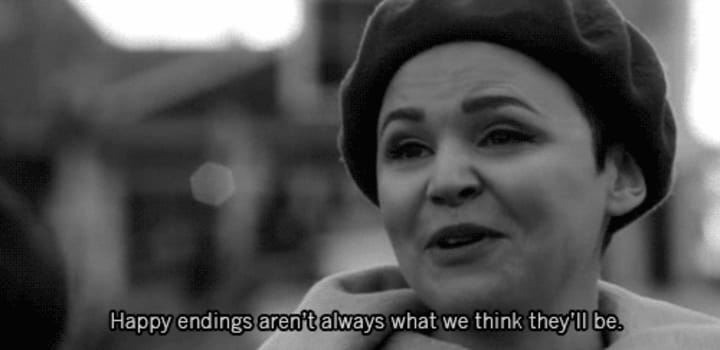 We will still have our down days, but at least we'll know what to do by then.