Moving Across the Country
Part of My On-Going Journey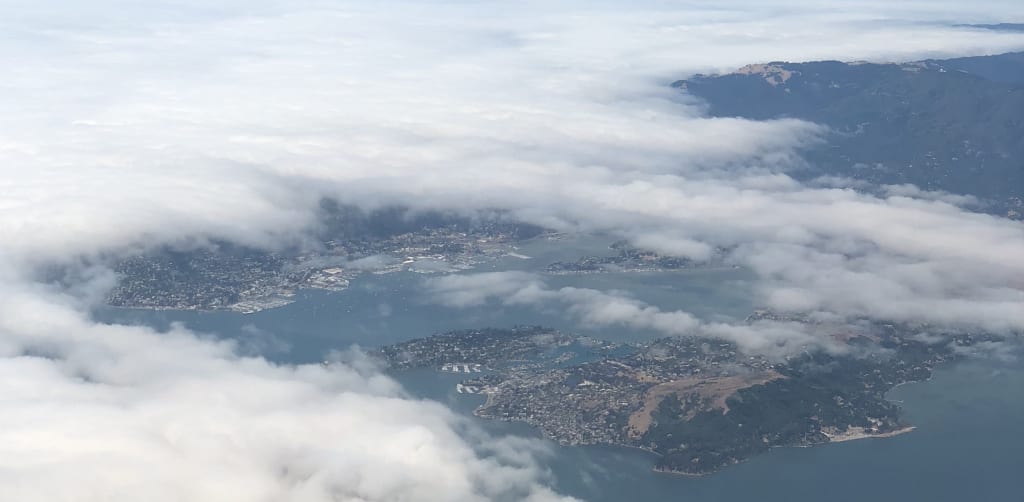 I grew up in a small town where everyone knew each other and the most fun one could have was going to the movie theater in the basically abandoned building that we called a mall. I have always wanted to experience new and exciting places, but have never had the chance, so when I found out that my older sister and her husband were moving across the country I couldn't wait to visit. Before I had the opportunity to visit, she called and informed us that they were expecting a bouncing baby boy towards the end new year. Once those words left her mouth and travel through the phone, I instantly knew what I wanted. I not only wanted, but felt like I needed, to move there and provide them with child-care, all while gaining the experiences of a new place.
There was still about six months until the big day, the day I would step foot on the plane, and I had just graduated from high school. So I decided to spend as much time as I could manage to work and save up the money I needed to hold me over until I found a part-time job. It wasn't until it came time to pack that the gravity of this choice really hit me, I was leaving behind everything I knew including my parents and my other two siblings. I couldn't stop thinking about how this might impact my future. I mean, every little decision you make plays a part in the overall big picture. Although, in the end, I knew this was the perfect plan for me.
I started the fall off with taking some college classes and it became something I really enjoyed and looked forward too. I wondered if I could stay and finish out the year, I even thought about it for a few weeks and was really torn. It wasn't until I was talking with a friend that I realized I didn't want to stay for school—I can go to school anywhere, but that I was afraid of the unknown that comes along with the changes. What really gave me the push was remembering that I would still be with family, all while experiencing something so many others don't get the chance to.
Finally, the days flew by, along with myself, and I am finally there waiting for my nephew to make his way into this wonderfully complicated place we call the world. When he finally came along it was one of the most glorious things I could have been a part of, and I was so genuinely and blissfully happy to hold him and know that I will play such an important role in his life. It wasn't until a few months later that I really had to begin adjusting, because that's when his mom went back to work and for ten hours a day it was just the two of us. Watching him grow will always be the most rewarding part.
Before I knew it I had to find that part-time job, and without any connections, it became a very harrowing experience. The first job I had was as a hostess about an hour away and was only two days a week, the atmosphere was a good one and the staff was very welcoming, although due to my limited schedule it wasn't a good fit. I finally flourished at the third job I had as a waitress, and they were very understanding and willing to work with my schedule. I started off just working on weekends and it was definitely different from anything else I have done, but once I got the hang of it I wanted to work all the time. I absolutely loved going into work and couldn't wait to see what the day would have in store for me.
This has been one hell of an experience for me and I am still trying to navigate these ever-changing waters, but with a village like the one I have, I have no doubt that I will continue to succeed. Even though some may feel as though this time has been a "break" for me, I know the type of dedication and hard work this has taken. What really makes it all worthwhile is seeing the smiles, hearing the laughs, and embracing all the love radiating from this wonderful and bright-eyed nephew of mine.