Most Luxurious Spas In America
Want to relax in style? This list of the most luxurious spas in the States will have you booking a getaway, FAST.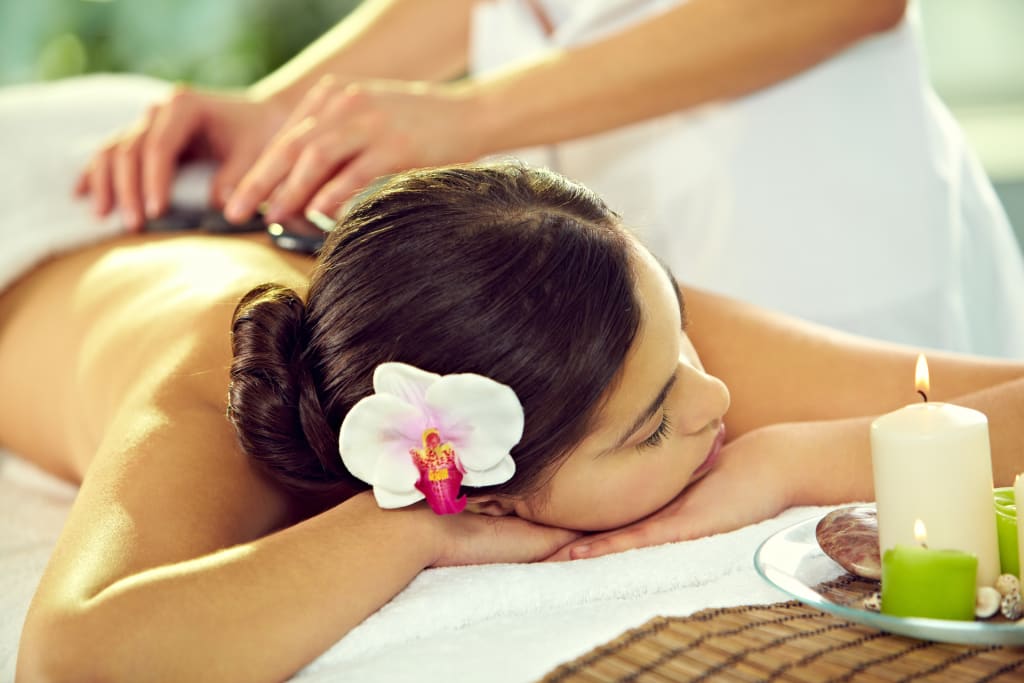 Image via Everypixel
Spas have long been a favorite destination of the rich and beautiful. Hollywood stars swear by them, models book appointments at them as an investment in their career, and major moguls use them as vacation getaways when they need to center themselves and regain their peace.
Nowadays, chain spas like Hand & Stone have made the spa experience accessible to people of almost every financial situation. That being said, there are still some spas that go above and beyond the norm. These spas are known as "destination spas," and tend to be viewed as downright decadent - even by their super wealthy clients.
Spa Montage - Beverly Hills, CA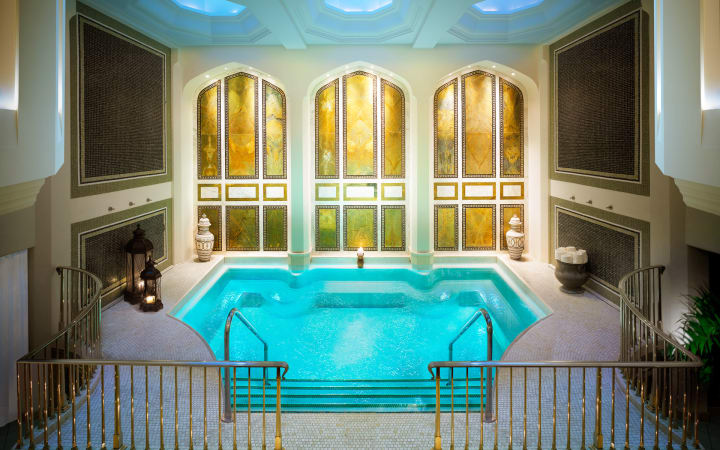 This spa, located in the world famous Beverly Hills Hotel, is most commonly known for its visually striking "gold and blue" Spanish Colonial Revival layout and for the fact that it's the only spa that offers L.Raphael skincare treatments in America.
Between the extremely luxe surroundings, the top quality skincare, and the exceptional service, Spa Montage's appeal is obvious. It's cutting-edge spa technology with classic Hollywood indulgence. If you ask us, that's a winning combination!
Fans who love customized services will enjoy the spa's Elements of Wellness menu, which consists of a wide range of different treatments that are custom-tailored to each guest's unique needs. Those treatments range from $315 to $500 a pop, so be prepared to break the bank if you choose to come here.
Spa At The Peninsula - New York City, NY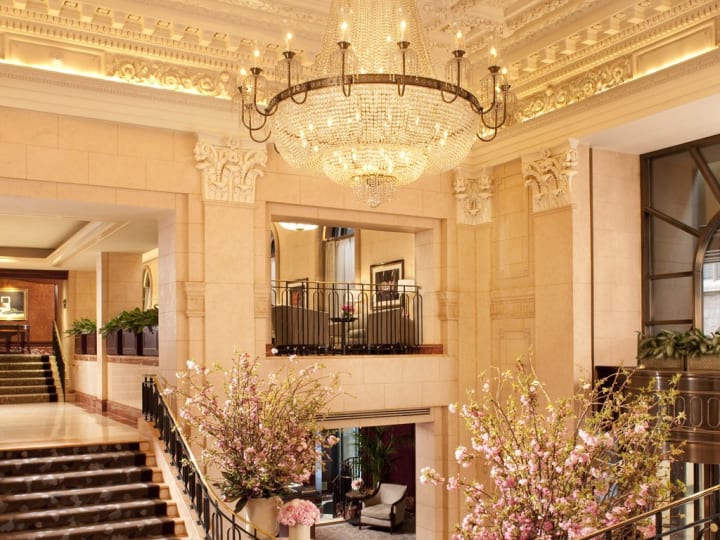 New York City's Peninsula Hotel has a sterling reputation for quality, sophistication, and elegance among the city's elite. Luxurious aromatherapeutic body scrubs, customized facials by top ranking aestheticians, and exotic spa ceremonies are all par for the course here.
In a city known for decadent spa experiences, the Spa At The Peninsula somehow managed to outdo the majority of them - all while gaining awards and recognition on an international level for it. Facials start at $210, while body treatments typically will cost around $550.
This venue also has spa suites for those who want a couple of hours of alone time away from the world, and those will run around $1,450 for a four-hour rental. (Hey, no one said that this level of luxury was cheap.)
The Ritz-Carlton Spa - Orlando, FL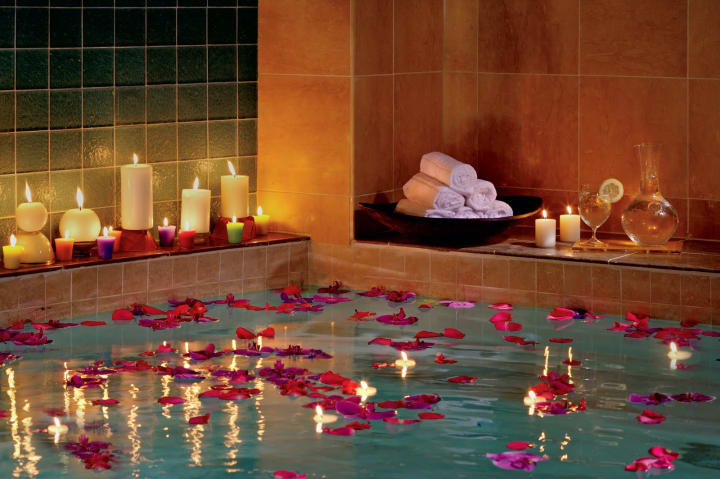 Located in the hotel by the same name, the Ritz-Carlton Spa regularly gets voted as one of the best spas in the country by various groups. This perfectly manicured, palm tree-laden oasis from the world is a favorite among celebrities for good reason.
Along with getting plenty of fresh air in the bright Florida sun, guests who go to this spa have the option of a "Zero Gravity" experience that involves spa staff gently rocking them on a hammock to help loosen limbs and put them into pure vacational bliss.
It's tropical. It's Florida vacationing. It's spa goodness at the Ritz-Carlton.
The Mauna Kea Spa - Kohala Coast, Hawaii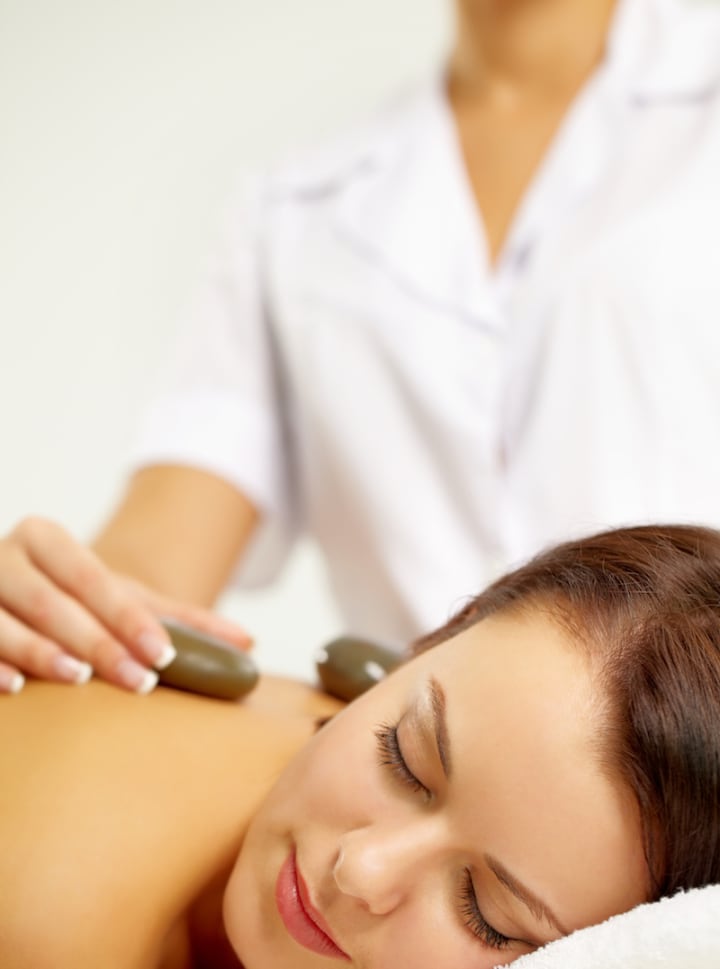 Though Florida definitely has its tropical side, nothing can quite beat the lush flora and fauna found in Hawaii...and that's precisely what you'll be surrounded by if you choose to go to the Mauna Kea Spa.
Cited as one of the top 10 spas in the world by Shape Magazine, the Mauna Kea Spa definitely stands out in a bunch - if only for their spa menu. This venue makes a point of offering treatments that incorporate aromatic flowers, Hawaiian spa style, and Balinese massage techniques to launch their guests into a state of pure, healthful bliss.
The Mauna Kea Spa is surprisingly petite, since it only has five treatment rooms, a couples room, and a relaxation lounge in it. Small as it is, it raises the standard on what spas are supposed to be like.
Cal-a-Vie - Vista, CA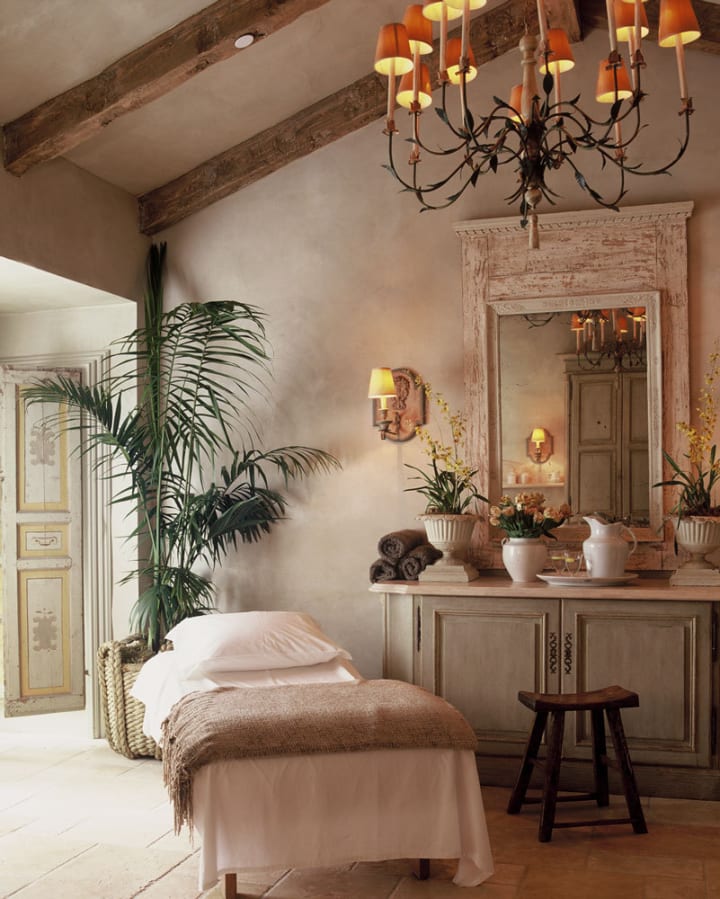 Cal-a-Vie is a Californian spa that would have many globetrotting spa enthusiasts fooled. With its old world French decor, Cal-a-Vie feels like a spa trip taken in a Parisian suburb rather than a Californian getaway. And, it does have its own European programs that add to that charm - group teas, for example, do happen on spa grounds.
However, this spa definitely has its American spa trends as well. Like many holistic health spas, Cal-a-Vie offers a wide range of workout classes for people who want to exercise. Yoga, hula hooping, and meditative walking are all offered as group workout classes at the spa.
The venue also offers superb, diet-friendly spa meals for those who decide to spend the day relaxing it up. When you combine their scenic views, great workouts, and top quality spa services, you get Cal-a-Vie.
This level of luxury definitely doesn't come cheap, though. A 7-day retreat can easily cost $9,500 or more here.
The Lodge At Woodloch - Hawley, PA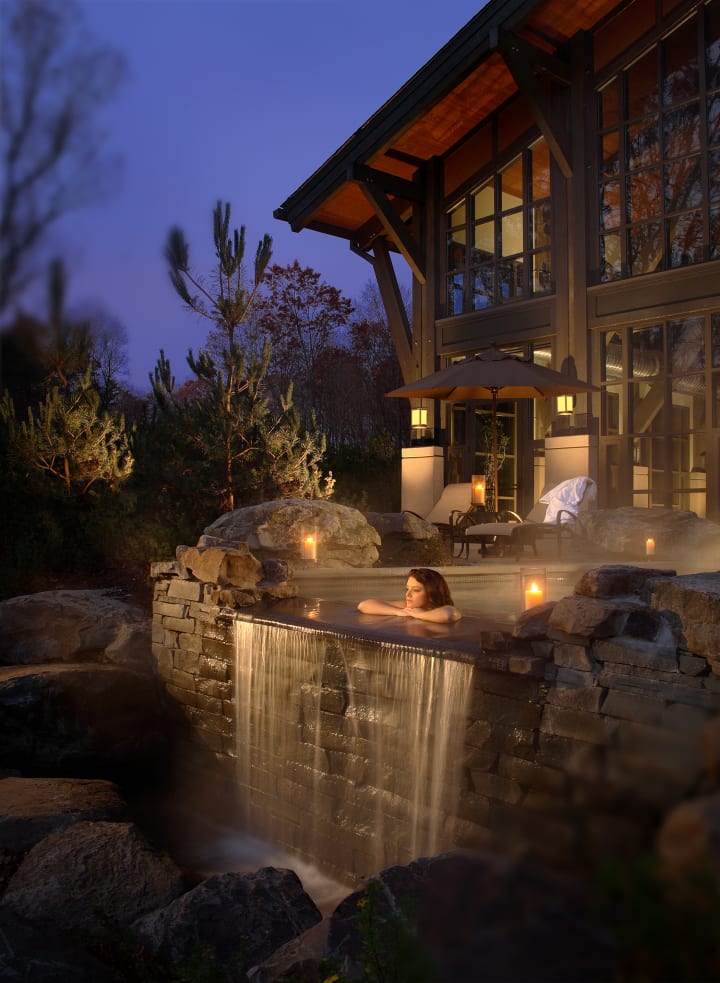 Only a stone's throw from New York and New Jersey's hustle and bustle is the Lodge At Woodlock - one of the top spas in the world according to Conde Nast.
This sprawling rustic resort is nestled away in the middle of the Poconos, and offers breathtaking views of the forests surrounding the area in almost every room. With over 58 spa room suites equipped with marble bathrooms and rich wooden furniture, it's easy to see why this is such a famous destination spa.
The Lodge is known for gourmet spa dinners, FLOAT therapy, and specialized bodywork found in only a handful of other locations in the United States. If luxury in the woods is your deal, you'll adore the Lodge.
Compared to other spas on this list, the Lodge is relatively affordable. Stays start around $400 per person, per night - with some stays being slightly more affordable.
Remède Spa - Aspen, CO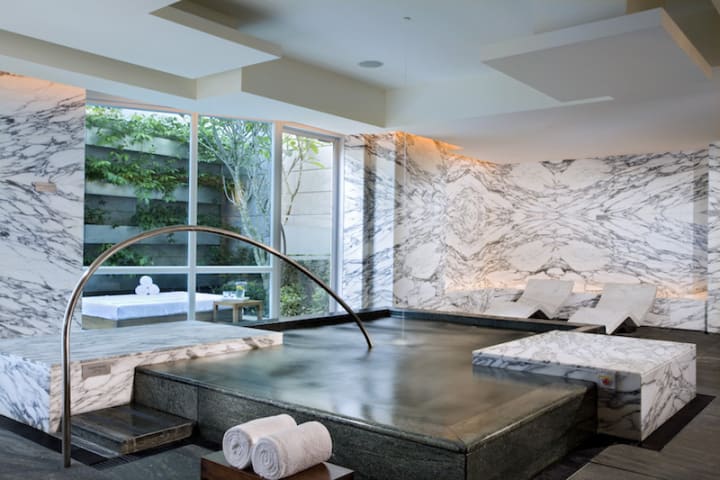 Located in the heart of the ski capital of Colorado is Remède Spa, a fortress of tranquility made of featuring some of the most beautiful masonry in the state. Along with the exceptional quality of spa services you'd expect at a major destination spa, the Remède Spa goes above and beyond to create entire chambers devoted to one-of-a-kind experiences unlike anything you'll see back home.
Favorite chambers include the oxygen lounge, the cold plunge pool, and their famous waterfall spa. Relaxing from hitting the slopes has never looked so good!
The Monterey Plaza Hotel Spa - Monterey, CA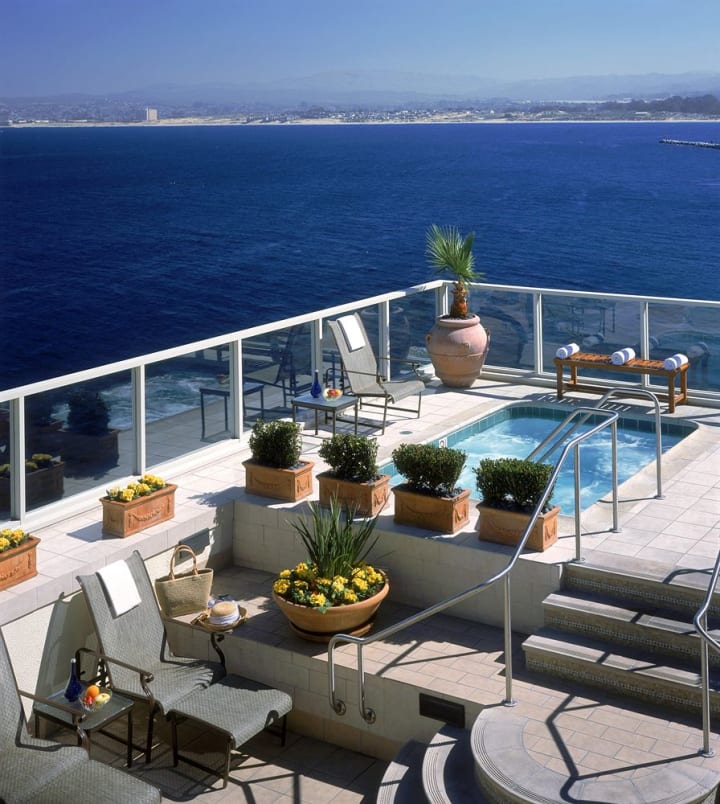 This is the kind of destination spa that you'd expect to see in a rap video - and that's a great thing. Beautifully modern architecture, sleek lines, and great views of the bay make The Monterey Plaza Hotel Spa a favorite place to go if you love a venue with a view.
After enjoying a workout with an amazing view of the bay, guests get to take a dip at the pool, enjoy an oxygen facial, and maybe try out one of their customized massages. It's as California as it gets, and that's a pretty awesome thing to be able to say!
Qua Baths and Spa - Las Vegas, NV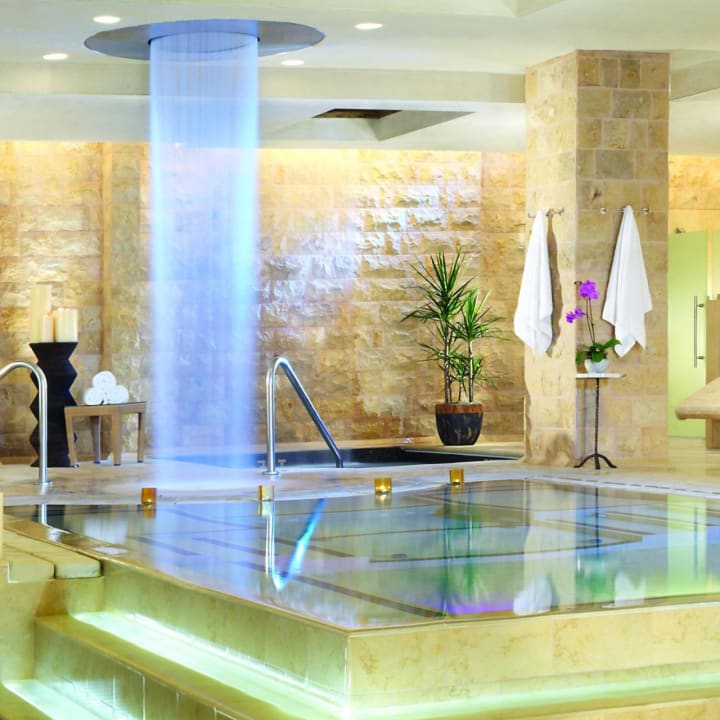 Qua Baths and Spa isn't just a spa, per se. Rather, it's like getting a trip around the world, spa style. This breathtaking destination spa has a series of rooms that offer region-centric treatments that can't be found in any other spa.
Guests get to try a Roman bath, an Arctic ice chamber, Hawaiian lomi-lomi massage, and a Laconium room sauna - all under one roof! This sprawling 50,000 square foot resort in a resort is a must-see if you are heading to Vegas. It's the most luxurious spa in a city that is devoted to decadence. Need we say any more?
Spa at the Boulders - Carefree, AZ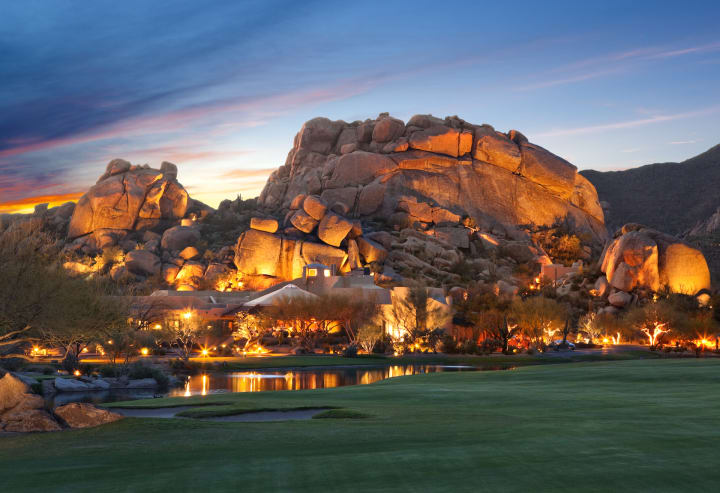 Right outside of Scottsdale lies one of the best spas in America's southwest. This superbly rustic destination spa sits high above the city limits, giving visitors an amazing view of the city lights below. But, the view alone isn't the what brings people here.
Spa at the Boulders has become world famous for its skin-clearing mud baths and beautifying salt scrubs. Before you hit the spa, you also get to go through a relaxing stone labyrinth and take in some of that bright Arizona sun. Fans of classic Arizona decor will definitely fall in love with the venue's earthy charm. Meanwhile, fans of awesome spa treatments will fall in love with its great services.
Either way, it's a win-win.
list
travel advice
activities
About the author
Riley Reese is comic book fanatic who loves anything that has to do with science-fiction, anime, action movies, and Monster Energy drink.
Reader insights
Be the first to share your insights about this piece.
Add your insights