Making a Living on the Road
A Guide to Ways of Generating an Income While Travelling

A question that gets thrown around a lot and one I'm sure hundreds of people are dying to know the answer to is 'How do you make a living while on the road'. Having a 'normal' job with a fixed premise is just not possible. Yet there are endless stories, including mine, of people who have swapped their nine to five job for a life on the road. Being a wild, free traveler isn't as simple as quitting your job, buying a van, and going! You need a way of generating an income, something that can stop your dream in its tracks. However there are hundreds of ways to generate money while travelling, and there is bound to be one that suits you!
I have asked a number of people living both full and part-time in their vans, how they fund their life on the road. So that I can put together some ideas to hopefully inspire you to go!
Buying and Selling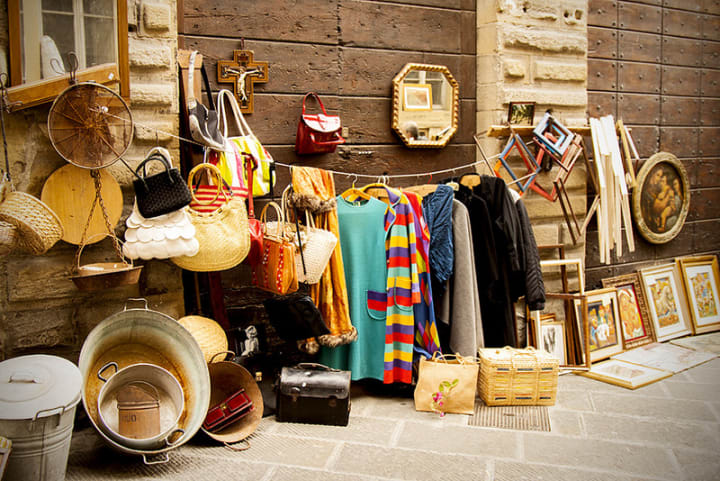 This is a brilliant and somewhat easy way to create an income on the road. All that's needed to start off is a little bit of money in your pocket. This is how I keep food in the fridge and the fuel tank full. The best part about it is that you can buy and sell almost anything under the sun. I love wandering around flea markets and car boot sales, so it's a bonus that I can work while I do so. If I see something pretty or interesting for a bargain price, I will buy it, clean it, fix it up, and sell it to people that collect. I can do this with anything from jewelry to pottery to clothing; mostly small things that I can tuck away in a box under the bed. I sell these things in an emporium in England, where I rent a small section of the room. This means that as long as I keep it topped up, I will have a relatively steady income.
PROS
A steady trickle of money
Items are being sold while I'm on the road.\
Free to go where I want
Markets can be found anywhere
Interesting mix of junk for my shop
CONS
Regular trips back to England
Some months sales can be slow (Especially winter)
It can take a while to build up enough stuff to generate a comfortable living
Limited to only small items
Not quite enough of an income
Temporary Placements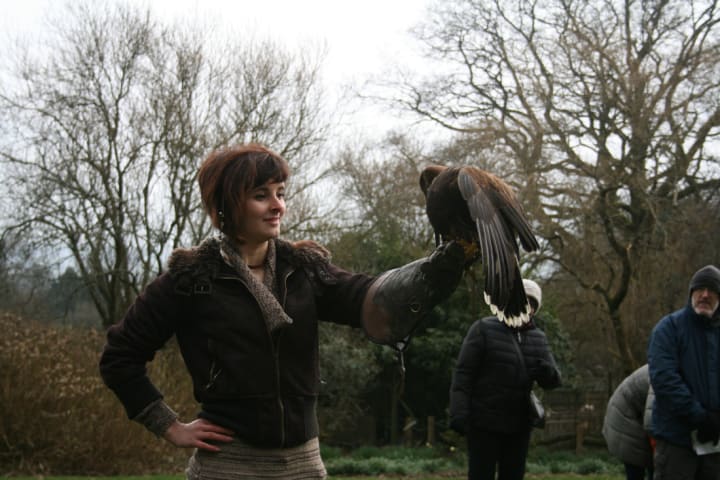 This can be absolutely anything, from picking fruit, to bar work, to house and pet sitting. A few van dwellers I have spoken to have explained that they find temporary work along their travels. This means that they can travel and still work wherever they go. I can imagine having a new job every month or so can be very challenging, but it also sounds like a great way to meet a variety of people and experience a variety of lifestyles. The great thing is that anyone can do it. There are so many jobs for people with different skills and experience that there's bound to be one that suits you.
PROS
Visit places you may not have thought to
Move when and where you want
Opportunity to set up camp near your work
Lots of options
Meeting interesting people
New experiences and skills
CONS
Language barriers and unfamiliar areas
Jobs can be very seasonal and can make winter difficult
Can find yourself stranded if you run out of money on the way to your next job
Some jobs can be taxing
Time-consuming to find the jobs
Seasonal Work
A lot of people choose to take on seasonal work throughout the summer to fund their travels. This means working as much as they can through the summer months to save up enough to keep them going through the winter. They can then use this time to enjoy being on the road and make the most of it. This works well for a lot of people because jobs are readily available in summer and quite often staff is only needed for the busy season. Seasonal work can also include absolutely anything from bar work to working in an animal sanctuary. This means that it can work for anyone.
PROS
Complete freedom on the road
The best of both travel and staying
Go anywhere at your own accord when not working
CONS
Easy to run out of money before the summer season starts again
Having to stay put for half of the year.
Only travelling during winter means some destinations will be cold and can limit where you go
Airbnb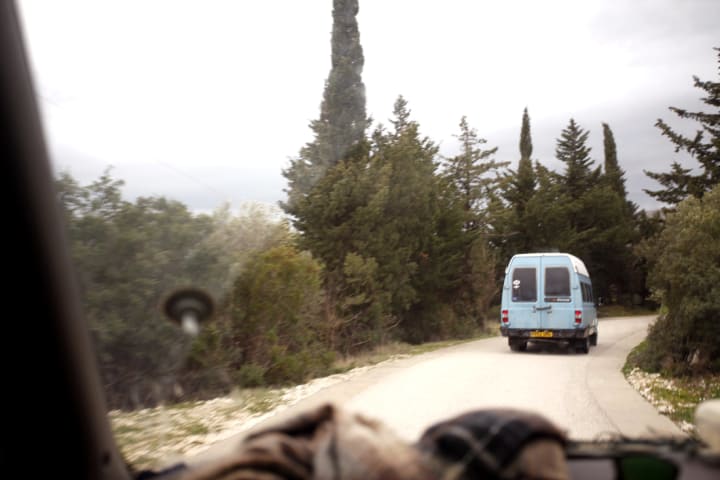 For those lucky enough to own their own home, this is a brilliant way to fund your travels. Using Airbnb is only one way to rent out your property, however, it seems to be the most popular. Having money coming in from your property can fund life on the road full time. I can imagine managing your guests from on the road can be pretty difficult, but worth it if your dream is to travel. I have spoken to a few van dwellers who make an income this way. Some rent their homes during holiday seasons to take a road trip. Others rent their property out and live full time in their vans.
PROS
Can easily fund you full time on the road
Complete freedom to go where you want when you want
Able to live very comfortably in cheaper countries, such as Spain
CONS
Not everyone owns a property and getting one can be very difficult
Can be hard to manage guests from on the road
Cannot easily deal with problems as they arise
The need to pay somebody to manage everything back home
Music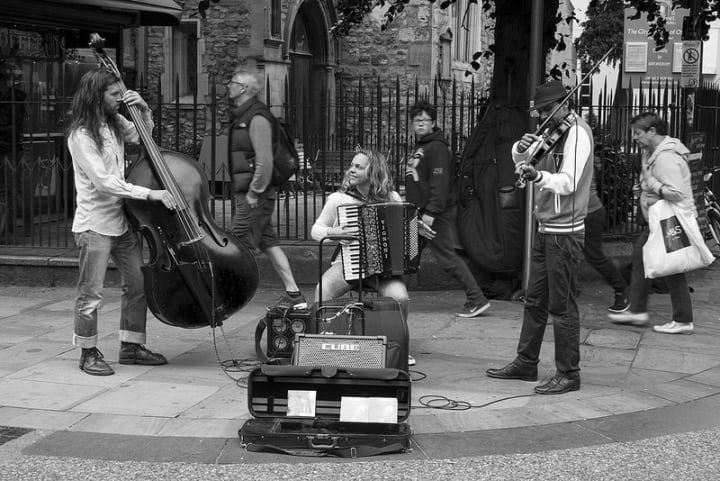 I have found out a few ways that people are using music to fuel their life on the road. I have spoken to a couple who are both professional musicians, that travel around the UK and abroad for their work. This goes hand-in-hand with van life in between gigs and has allowed them to make their travels into a continuous adventure. Others have funded their van life by busking on the streets of towns and cities along the way. Music is a fantastic thing to combine with travel. It's a universal language, in every culture and country.
PROS
Make a living from your passion
Keeps your work exciting and fresh
Great balance of work and enjoyment
CONS
Destinations can be dictated by where gigs are
A lot of time spent working and practising
Equipment can be expensive
Blogging/ Vlogging

Blogging can be a great way to make an income, and you can do this just about anywhere, as long as you have an internet connection. There are several ways I've discovered people are making money from having an online blog, the most common being affiliation or sponsoring. This means that they are promoting, selling, or advertising something for a larger company in return for a cut in their profits—essentially selling the product for them without it ever having to pass through their hands. Other people simply get paid for the amount of views their post has. Sites like Youtube and Vocal will pay you per view on your content. Another way I have come across is by testing and reviewing products. There are websites that offer money or free products in return for honest feedback. If you love social media this is a great way of making money. Although, I can say I have given it a go, and personally I struggled, but then I'm not the most computer savvy of people. I have spoken to a few people that comfortably make an income this way while travelling freely.
PROS
Work wherever you are
Go where you want when you want
Work in your own time
Complete freedom
Make money writing about things you love
CONS
Good internet needed
Lots of time on the computer
Can take a long time to set up and get to the point of making a comfortable living
Travel Photography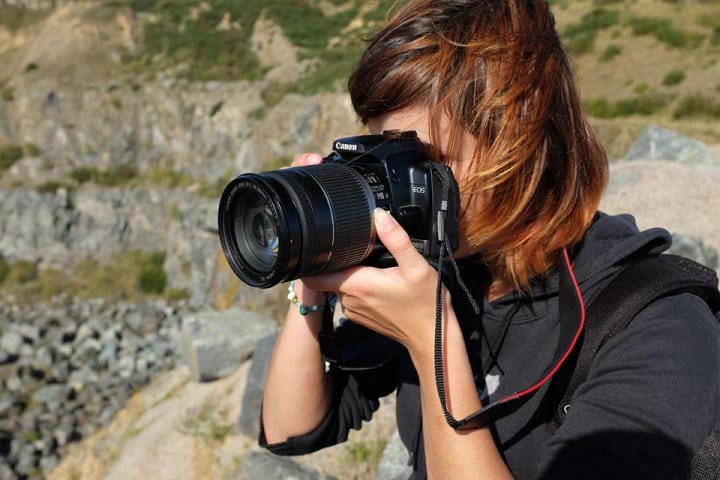 This is one that I would absolutely love to do. Some make money on their travels by selling their photos to travel companies and magazines. They travel to some of the most beautiful places to capture the images that you see when you're flicking though a travel magazine or booking a holiday online. Imagine getting to visit some of the world's most incredible places, snapping a few pictures, and getting paid. Nope, unfortunately, it doesn't quite work like that. It takes years to build up the skill needed to be a professional photographer and doesn't happen overnight! I have been practising photography for four years now, but I am still nowhere near selling my photos professionally. It is something worth building up. You can start small with a low-end DSLR and slowly build up your skill because one day it might pay off.
PROS
Get to visit some of the world's most beautiful places
Turn your passion into an income
Work in your own time
CONS
Years of practice
Expensive equipment
A lot of competition
These are just a small selection of ways you can generate an income while travelling. There are endless possibilities when it comes to working on the road. Many, as well as me, have found that it's a combination of these that works best. If you're dreaming of a travelling lifestyle, don't be put off by lack of funds. It's all out there for the taking. All you need is a bit of determination and spirit.
www.kadersadventures.weebly.com