Machu Picchu by Rail
Visit Machu Picchu with Belmond Hiram Bingham.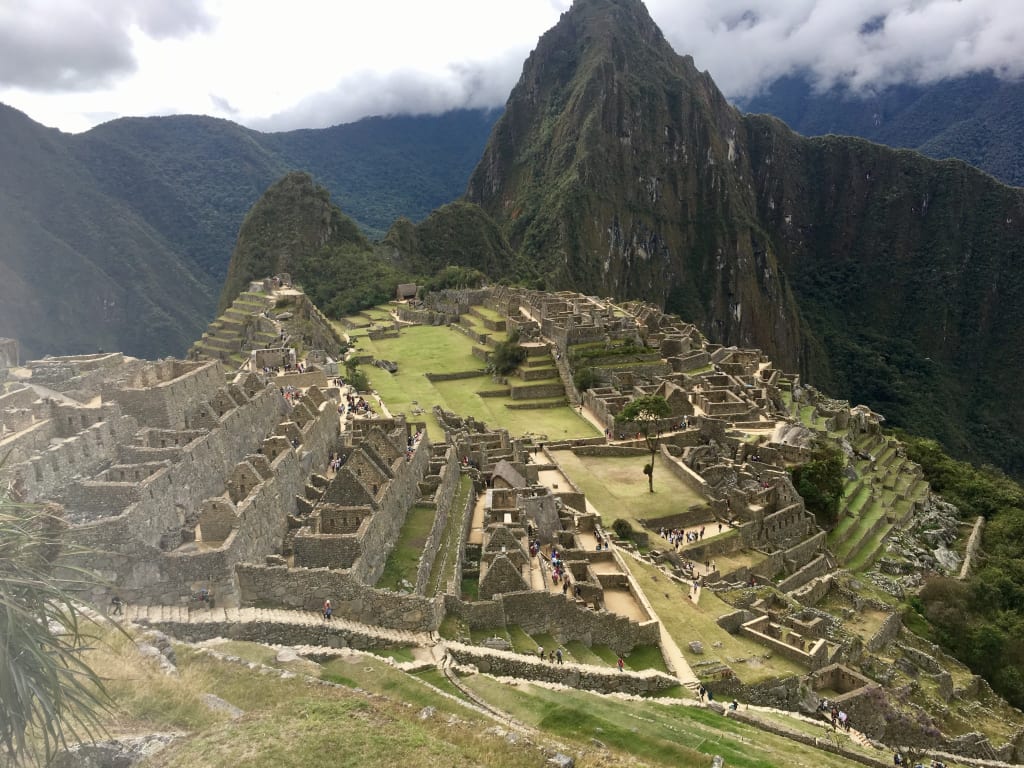 A few years ago, when I was at university, I was always a little intrigued about the charity adventures they organised to Machu Picchu via the Inca trails. However, horse riding always took over and, along with working and university commitments, I was sadly never able to go. In 2017, I finally had the opportunity to travel around South America for a few months. There was no way I was passing up the opportunity to visit such an incredible place.
Although I was excited, I have to admit I wasn't expecting it to be the main highlight of my trip. The horse riding adventures I had booked, along with the Amazon Jungle trekking and wine tasting in Buenos Aires; I personally didn't think Machu Picchu would be in my top three. I mean, judge me how you will, as I know many of you will, as I know it is a wonder of the world and such a landmark. Anyway, after deciding I would go I was hit with the question of how do I get there? Typically, and so I've been told, many people trek up. They book a tour and it can take either 2, 3, or 4 days, depending on where you start. For those who know me, know me well that is, will know I love a stroll in the woods or a long walk with the dogs, but a 2, 3, or 4-day hike anywhere is just not my cup of tea. Overall none of the treks/hikes appealed to me. Again, many of you will probably judge me, saying, 'Sophia, part of the experience is the hike up,' or, 'The tours are amazing, you camp on the mountain and you'll really enjoy it'... No, sorry, it's just not for me. I decided to look into the train options. PeruRail is one of the big companies that provide different rail services to and from Machu Picchu. There are three options that you can choose from if you decided to travel with PeruRail: 1) Belmond Hiram Bingham, 2) Vistadome, and 3) Expedition. There are two other trains offered by PeruRail, however, these go to different destinations. If you're interested in the other trains, do check out their website. I made the decision to take the Belmond Hiram Bingham train up and the Vistadome back down.
The Belmond Hiram Bingham is advertised as the most elegant and luxurious way to travel to Machu Picchu. PeruRail describes it as a 'personalised service that takes care of every last detail.' The train itself is modelled on the Pullman cars from the 1920s; it truly is a beautiful train inside and out. There is an open-air observatory, a bar car, and elegant dining cars. This train ticket is all-inclusive, drinks (non-alcoholic and alcoholic), 3-course meal on the train, bus service from the station to Machu Picchu entrance, Machu Picchu admission, guided tour and afternoon tea at the Belmond Sanctuary Lodge.
The Vistadome train provides you with panoramic windows, located above and at the side of your seat. PeruRail advertises this to be the perfect choice for those who love nature and the countryside, as you get some incredible views from any seat, due to the panoramic windows.
I could not have asked for a more incredible journey up to Machu Picchu. The Belmond train itself was beautiful; with white table clothes and stunning wooden furnishings, each cabin oozed luxury. The journey takes you through winding mountains, over beautiful rivers and across rolling fields. All of the staff were amazing, they could not do enough for you and guide you through every step of the journey. My ticket included the train ride itself, a three-course lunch, unlimited drinks (both alcoholic and non-alcoholic), entrance to Machu Picchu (the Belmond is the only service that includes the entrance ticket in the price), a tour guide and bus transfer from the station to the entrance. As I opted for the Vistadome train for my return journey, I did not receive quite the same luxuries on the way back. Although the Vistadome train was lovely and the panoramic windows were very good, I had got used to the Belmond elegance and specialities. The price of this type of luxury does not come cheap, though; take a look at their website for more details on their pricing. When I booked mine, I received a slight discount, as they were doing a promotional offer at the time. Something important to bear in mind, if you do opt as I did, for two separate trains, is that the timetables differ for each train. I ended up leaving my guide at the Machu Picchu site early, to have a meal at the Belmond Lodge. Sadly, because I had to leave the guide group earlier, I was unable to have the afternoon tea which is offered as part of the Belmond train journey. However, the staff at the Lodge were incredibly accommodating and allowed me to order a full meal. Absolutely delicious it was, too. In previous years you would have been able to enter Machu Picchu by yourself, however, that has all changed and you now have to be accompanied by a guide. Bear this in mind if you're thinking of taking a trip. There are lots of different options to choose from if you're thinking of taking a visit. You can book treks before you arrive in Peru, or you can visit one of the many tourist offices/agencies (there is one on pretty much every corner in Cusco). Many of the treks are for a couple of days, they include a guide, cooks and tents etc for the whole expedition. Or, if I've managed to persuade you to take one of the impressive trains, please check out their websites.
PeruRail isn't the only rail service provided, I've listed the others I am aware of below for you to check out too. Although I haven't had the pleasure of experiencing all of them, they also look pretty fantastic. You should also check out some tour sites, like Viator (which I love and have used without disappointment), as they offer good deals and interesting, unique adventures.