Luggage Carry-Ons for Travel: Finding Carry-On Luggage
Traveling with a carry-on instead of checking a bag is so much easier.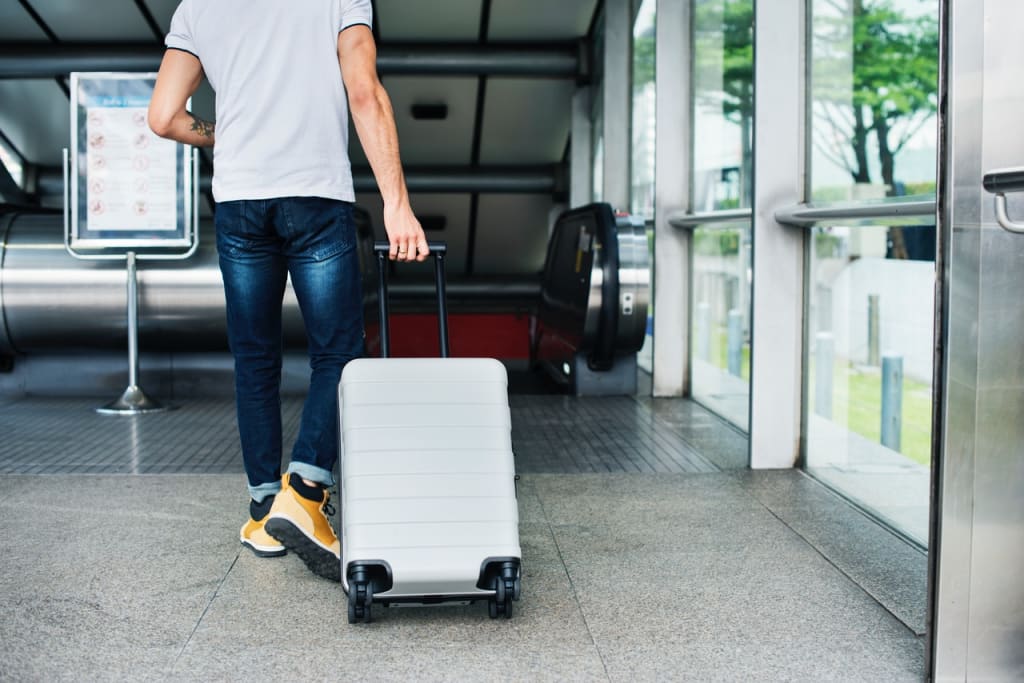 Traditional carry-on luggage usually came in a particular color that made it easy to pick it from a group of others. They were sturdy to withstand constant pulling and pushing. Contemporary carry-on luggage is more advanced and makes travelling more comfortable and convenient.
The following guide will help you find carry-on luggage that is perfect for you.
Sturdy Construction
A good quality carry-on luggage has a sturdy exterior. A robust exterior makes sure the luggage can withstand constant pulling and pushing, as well as, the associated abuse that comes with travelling.
A brushed exterior is another good quality that you should probably look out for. This particular feature hides the scratches and makes the luggage appear new, and well maintained. The Samsonite Omni Hardside Spinner 20″ is the best illustration of a carry on with a brushed exterior.
Delsey Luggage Helium Aero Carry-On Spinner has a polycarbonate shell that resists cracks and breaking, which is not quite uncommon with traveling. The carry-on luggage is as durable as they come.
Many people tend to overlook the importance of construction when it relates to luggage. However, it's important that you consider that your luggage will go everywhere with you. As such, the quality of the materials and how heavy it is plays an important factor. You'll have to consider whether to choose a hardside luggage or a softside one. You'll also have to think about four-wheel luggages vs. two-wheels and then of course how the luggage looks as well.
Affordability and Size
The cost of the carry-on should never be a big issue, especially if you are looking for a good quality product. Cheap carry-on luggage does not last for long and may not have the ideal quality to help you stand out in a crowd.
However, that does not mean you should spend everything on luggage carry-ons. An example of decent carry-on luggage is Calpak Carry On. It has a sturdy exterior and is not too big to prove a problem.
Calpak Carry On weighs 8.4 and has the dimensions 19.0″ x 13.0″ x 9.0″. The carry-on luggage is the best definition of a compact and convenient carry-on. It is essential to make sure that the carry on is not too big to carry around and push under the seat or the overhead compartment. The best carry-on luggage should make your travel convenient and more manageable.
It should also not be too small to carry most of the things that you need when travelling. The fewer luggage you have, the better. One good self-contained luggage saves you the trouble of having to pull and carry numerous bags on your back.
Check out the brand.
The French luggage brand, Delsey, is making waves in the market of carry-on luggage. Such respected brands may be a little expensive than the others, but are quality and durable to go the long distance. Instead of buying into an unknown brand, it is always a safe bet to buy into a reliable and well-established brand.
Other Features
Unlike traditional carry-on luggage, contemporary packages must have certain features to make our travelling convenient. It is no secret that devices such as laptops and tablets have become an essential part of our life. Therefore, good quality carry-on luggage should have a technology pouch at the very least.
Incase Eo Travel Hardshell Roller has this kind of pocket that can easily fit a 17-inch laptop. It also has other attractive features such as sleek hard case design.
Finally, be sure you check the travel checklist to see if there are any other requirements for luggages.