Guides
Lost in Dublin
A Couple of Hangs-Out You May Not Know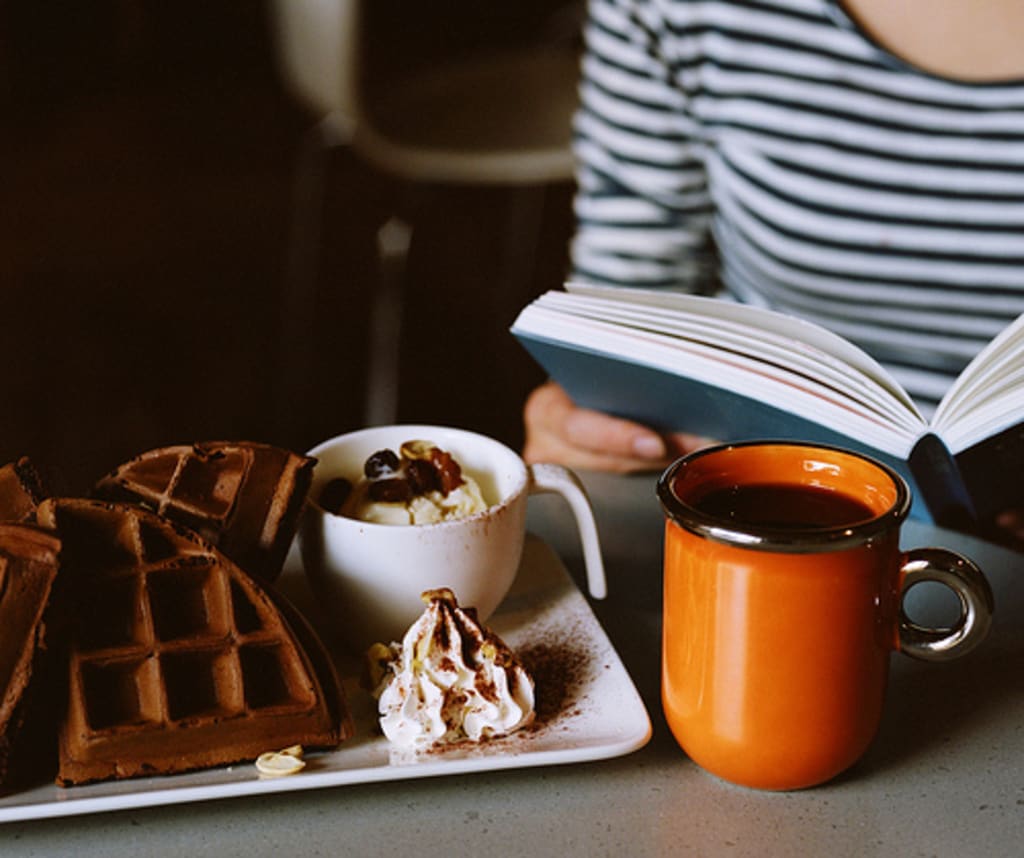 Image found in Google 
So I moved to Dublin... 4... 5 weeks ago? Really recently and I realised, for all the times I've been to Dublin, I don't actually KNOW Dublin.
I couldn't tell you which pub to stop by at.
Where could you find a nice hot chocolate? I dunno.
How about music, you're a singing, you must know that - *Insert blank look here*.
I can, however, now answer all three of these questions so I'm going to point you in the direction of all three with a couple of places I've discovered.
First.
The Pub
An integral part of the Irish and English culture (I'm genuinely unsure where Americans meet up in the evenings. Bars, I assume. Very nice, very classy, but my home turf would be the pub).
I say this, I don't drink alcohol but that's not a big deal in the pub culture, not anymore at least.
So, I'm based on the North Side of the city. And I know of two pubs that might be worth your time if you find yourself in this little corner of the world.
Now, I admit, the first one, I haven't been to yet, I have just been assured I should go.
1. The Slipper - Ballymun Rd. This pub, I'm sure, will be CRAMMED with young people because it is literally across the road from one of the city's major universities. But that means there should be a lot going on.
2. The Cobblestone—Based in Smithfield, this is a hardcore Trad music pub. From what I can tell, they have traditional music sessions most nights. I was there just the other night for one of the monthly specials—The Night Larry Got Stretched—and it's just a really nice pub. It's not very big. Typical pub, you'll be weaseling your way through the patrons but it's nice, chilled atmosphere. Also, the bartenders are lovely. If you're there and not drinking alcohol, make sure you try red lemonade because I'm pretty sure Ireland is the only country that serves it. So, if you want to find a pub away from the tourist scene that's still central, that's your place. And maybe even pluck up the nerve to offer a song if you find yourself there on a night where it's open to the floor (just, you know, make sure you're good at singing).
Second.
The Hot Chocolate
The most important hot drink after tea—coffee lovers, take a back seat. Dublin is BURSTING with coffee shops, seriously if the building isn't a pub, it's a coffee shop, there's no shortage. But I do have a favourite.
Accents—Stephen St Lower—is a busy little cafe that promotes drinking and reading. I love it. Set on the South Side by St Stephen's Green, the cafe is open to 11pm (every night I think).
Created for a crowd who want to spend their evenings in a cafe rather than a pub, this cafe was envisioned and created and has been doing very well for itself.
(As much as my home turf is the pub for meeting in the evenings, if there were more late night cafes kicking around, THAT'S where I'd live.)
Be mindful, this isn't some little tucked away cafe that only those In-The-Know types go to. This place is popular, you may not get a seat for a while, it has its mad busy points and is chilled out lows but it's definitely worth the visit. Bring your book or a laptop or your friend and sit down and relax for a few hours. That's what this cafe is designed for, reading and working and it makes for such a nice change—be it your visit lasts a half-hour or six.
I mean, if you DO stay for 6 hours, I wouldn't suggest only buying one drink, just for politeness sake, but the staff are very nice and leave patrons be. The longest I've spent so far was about four hours and people were there before and after me so people really do take a break from the city in this lovely little cafe.
Third.
Singing
So, I'm not as into singing as I used to be. I just fell out of practice over the last couple of years and promised myself that, once I moved to Ireland, I would get back into it. Dublin is always going to have music sessions here and there and everywhere and most of them, I don't yet know of (I'm getting there).
But I have found two.
One has already been mentioned. As I said above, The Cobblestone hosts music sessions most nights, with lots of special events and guests. Old or young, this is a place to check out.
Second though is a special group that I'm becoming quite fond of.
The An Góilín is a weekly traditional singers group that meets on Fridays in the centre of Dublin. Most of the regulars are what you might call The Golden Oldies. (I don't mean everyone, not everyone (on the off chance one of them stumbles across this post lol))...... But they do kind of also remind me of the cast of Last of the Summer Wine, which only makes me love it even more.
Anyway! The singing. This is the type of place one can drop by when you have a quiet Friday night. You don't have to sing, you're more than welcome to just listen and enjoy the music. They don't apply any pressure on the quality of ones singing, what they insist on though is the quality of ones listening. Paws off the phone, people! Ears open and listen.
It's a very welcoming place. I didn't know anyone when I crept in the first week—you should have seen my thought process when my social anxiety got hold of me—but the regulars are so easy going and so open to new people (whatever your age) that it's very easy. If you want to sing and but aren't comfortable just jumping in (I can't yet), they'll set up a time so you can sing. If you are confident enough to jump in then all the better. And, again, if all you want to do is sit and listen to some traditional songs you may have never heard before, all's good.
Most of the songs do, it seems, revolve around drinking, true love, and doing away with the English so I'd put away your English pride before you go listen to three hours of "We marched on the English and they killed us and they're aaaaallllll jerks."
Anyway, those are a couple of places I've stumbled upon while during my first month in Dublin and all well worth checking out.