Lost Baggage in Taiwan
Losing a material thing can be excruciating and annoying. Losing and mislaying objects came under analytic scrutiny at an early date (Freud, 1901). Lost or misused things is a conspicuous worry for explorers and transportation substances the same (Saber, Inc., 2002).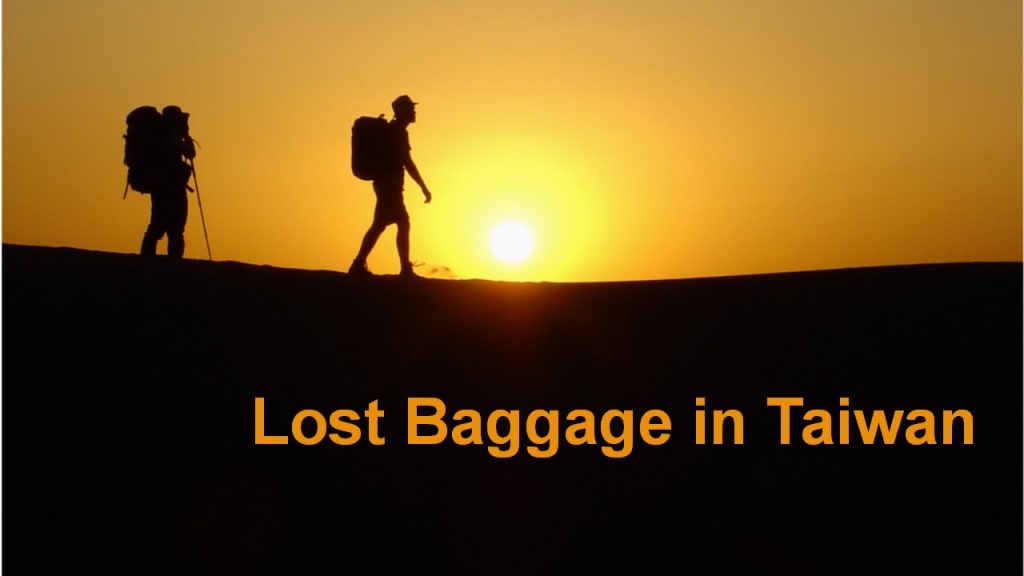 Lost or misused things is a conspicuous worry for explorers and transportation substances the same (Saber, Inc., 2002). By and by, baggage is perceived as lost or misled when a traveler endeavor to get their things toward the finish of a trip and understands that the pack isn't there (Cash, Offutt, & Yourek, 2002). The traveler should then locate the appropriate baggage agent, some of the time hold up in long queues, and report the pack as missing. For the most part, the transportation bearer is first alarmed that a pack has been lost when the voyager reports that the specific bag didn't show up alongside different bags from a similar flight (Cash et al., 2002). However, this was not the case that my Filipino companion had encountered.
The first time traveling to another country is quite nervous and exciting. Heading out, to another nation for just about six (6) months implies bringing a lot of things (personal things). You can't deny the way that there are times that you, for the most part, overlooked your belongings.
This is an account of a Filipino companion who just came as of late in Taiwan for a Mandarin Class. It was night when he came into the dorm. I quickly ask the person from what nation he is originating. He grinned and said that he was from Indonesia. Afterward, he went outside to purchase sleeping cushions and sheets. At the point when he at last situated, we had a brief talk, and later I discovered that he is actually from the Philippines. I facetiously stated, "You said you are from Indonesia, and now you are asserting you're from the Philippines? He responded to my inquiry, and it was affirmed that he was from my nation. Minutes after the fact, he raised a vociferous voice saying "Hala" - signifies "oh my" in our language. I quickly ask what occur, he said, that he left his valuable belonging (documents, and paper from TECO - Taipei Economic and Cultural Office ). I, out of nowhere, let myself know, this guy is not on his senses. I furtherly ask the Filipino student the details. By the way, the guy is a Coast Guard from the Philippines. He was sent here by the Philippine government to study mandarin class at the National Sun Yat-sen University (NSYSU), Kaohsiung City, Taiwan. Going back, I ask him to remember where exactly the baggage left is. First, he said it was left in the taxi, then suddenly change, the baggage is in the plane, later he said maybe it was in the immigration area in Kaohsiung Airport. After a couple of talking, I ask him what would be his plan? He said that it was really at the immigration area of Kaohsiung Airport. Confirming that, I give my thoughts to him that if it was left in immigration, then he has nothing to worry about it. I confidently said that to him, because I am staying in the country (Kaohsiung City, Taiwan) for almost six (6) months and I know and observed how great Taiwan, especially in safety matters.
I know his feeling since that was additionally my inclination when I arrived in Taiwan. I recommended to him that he could ride a taxi to return to Kaohsiung Airport to search for the lost things. He said that riding a taxi is very costly. So I told him that I can accompany him to retrieved the lost belongings. I suggested to him that we can ride KMRT (Kaohsiung Mass Rapid Transit) as the fair is cheaper than the taxi. It was past 9:00 pm when we finally decided to locate the baggage. Since this is his first time, I take the opportunity to show him around our school. I suggested to him that we can walk from the dorm to the school then to the KMRT. We, at last, arrive at the KMRT Sizihwan Station and purchase for his ticket. I have my IPASS so there's no requirement for me to purchase. We ride KMRT from Sizihwan to Formosa Boulevard at that point moved to the Red Line KMRT, from Formosa Boulevard (R10 - Formosa is the convergence of the Orange Line and Red Line MRT) to Kaohsiung Airport (R4).
We immediately ask for help from the information desk. Fortunately, we had the option to speak with them well indeed. After several discussions, they advised us to hold up at the Bank of Taiwan (inside the Airport), for there will be personnel that will assist us with the matter. It's incredible news that the personnel is affirming that the baggage is left in the immigration area when he took the scanning and picture taking. After several discussions, the personnel, at last, give us the baggage and let the Filipino person check the things and carry it for picture taking as evidence that the baggage was returned securely to the owner.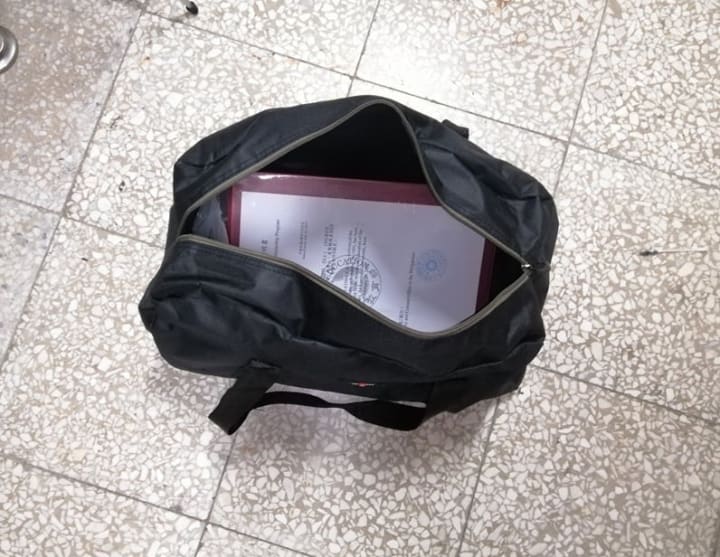 With this experience, I could state that Taiwan is WOW. It adds to my solid positive appreciation that Taiwan is extraordinary. In my encounters, I was able to assist with looking at the Philippines and Taiwan on this sort of happenings. I know whether this was going on to my nation, it will take a couple of days, or months most pessimistic scenario a year to at long last recovered the things. Possibly they will request that you pay this way, similar to that. Be that as it may, in Taiwan, No! As long as you own the things, it will be returned to you immediately. Taiwan is a safe country.
This experience instructs me to be increasingly intelligent. I asked myself what I had gained from the experience and what I would do any other way on the off chance that I get a comparative open door later on. The expertise of reflection prompts more prominent mindfulness and self-awareness. You will be increasingly compassionate. The experience reconfirmed that individuals are continually doing as well as can be expected with the mindfulness, information, aptitudes, and capacities they have at any minute. You won't need to consider what will occur straightaway. Now and then, not realizing what will occur next can be more awful than the genuine saw misfortune. If we can search for circumstances or advantages at whatever point we have a misfortune, we'll consequently move our concentration from what we have lost to what we would now be able to pick up. Winning and losing will consistently be a piece of our involvement with life. It's dependent upon us to utilize those encounters to further our potential benefit.
References
Cash, J. E., Offutt, J. R., & Yourek, J. J. (2002). Systems and methods for event driven baggage management. Sabre, Inc. Southlake, TX (US)
Freud, A. (1901). About Losing and Being Lost.
Sabre, Inc. (2002, March 25). Systems and methods for event driven baggage management. https://patents.justia.com/patent/7243845
travel advice
About the author
. CPR/AED/ First Aider
. Rescuer
. Bachelor of Science in Computer Engineering (holder)
. Professional Teacher Certificate Program (completed)
. Master of Science in Engineering MSE (on-going)
Reader insights
Be the first to share your insights about this piece.
Add your insights