Lockdown, On My Terms
I Found My Little Lockdown Paradise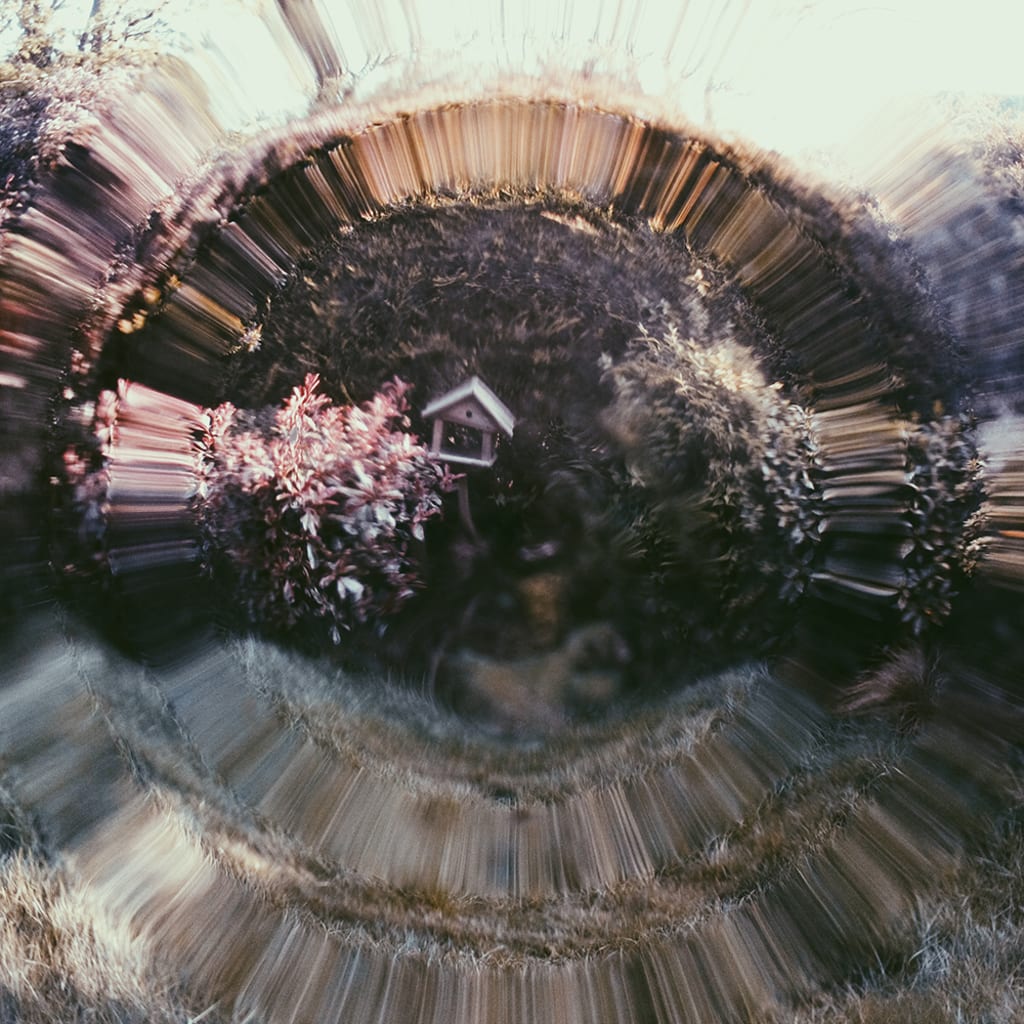 The garden; a view from the front door
Lockdown began as I packed my bag for a summer at sea. Plane ticket ready. Boat waiting. Life neatly packed away. It was a trip I'd been planning for months, a summer of adventure like I'd dreamed of for over a decade. All on hold, for now.
And so, I came home. Not to the place where I was born, or to the place where my family live, but to the one place in my home country where I feel truly at home. Ocean and cliffs and rambling fields. Primitive-looking images of giants and horses carved into chalk hill-scapes, bearing down upon us. It's a landscape designed for historic melodramas, and I've slowly been devouring every inch of it since I was ten years old, since every summer when my family would spend carnival week in over-crowded caravans and holiday homes, and every solo trip since, trips taken just to dip my toes in the sea again.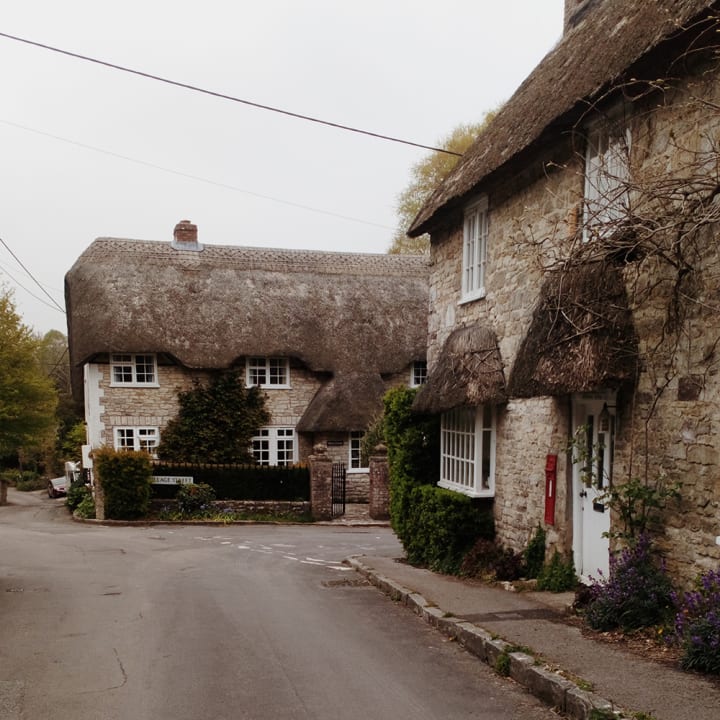 If I'm to be in lockdown, I'll do so on my terms; quarantined in a thatched-roof, stone-walled cottage on the peak of the cliffs, with doorways so small I have to stoop every time I make a pot of fresh tea (and there's always an excuse for more tea). I'll pick rosemary from the garden and rub it into my wrists, just for myself, because I love catching its scent as I move. A mug becomes a vase for wildflowers picked from the fields. We found a deer antler in the woodland, with three prongs, as long as my arm. It's now adorning the stone fireplace.
I'll walk along the beach as the sun rises at 5 am so as to avoid the crowds of socially-distancing beachgoers and joggers, and dip my toes in the sea. I'll take hikes along the cliffs and not see another living soul (human, at least), for hours on end. I'll have picnics on secluded beaches cut into the cliffs, and watch the few boats come and go from the harbour. I'll be the only person seemingly not baking sourdough bread. I'm too busy penning this landscape into fiction.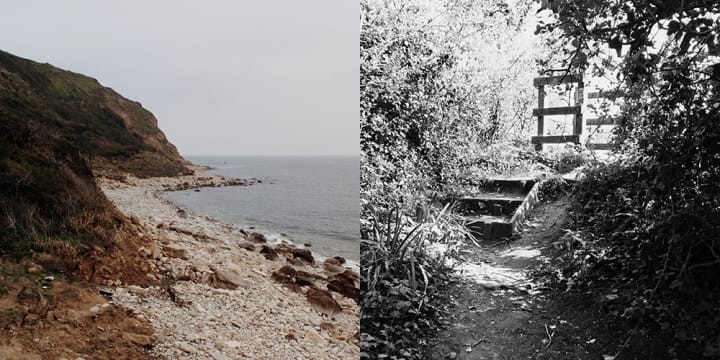 Since lockdown began, I have learnt to skim pebbles across the sea, after years of failed attempts. I've learnt to recognise St John's Wort and make it into a tea, to tame lockdown anxiety. I've learnt to allow myself peace (or, at least, I am learning).
We're sitting on the terrace. It's been ten minutes and yet already I can feel the sun beginning to sit just a tad too hot on my shoulders. We're playing music; soft indie sounds from our high school days. It's barely ten o'clock, but we're each drinking a Raspberry Bellini with our toast and jam, because it's a lockdown, and there are no rules. Someone grills a BBQ, and I smile and pretend that I'm enjoying my scorched vegetarian hotdogs. Just as I do during every BBQ. There are no rules in lockdown, but some things never change.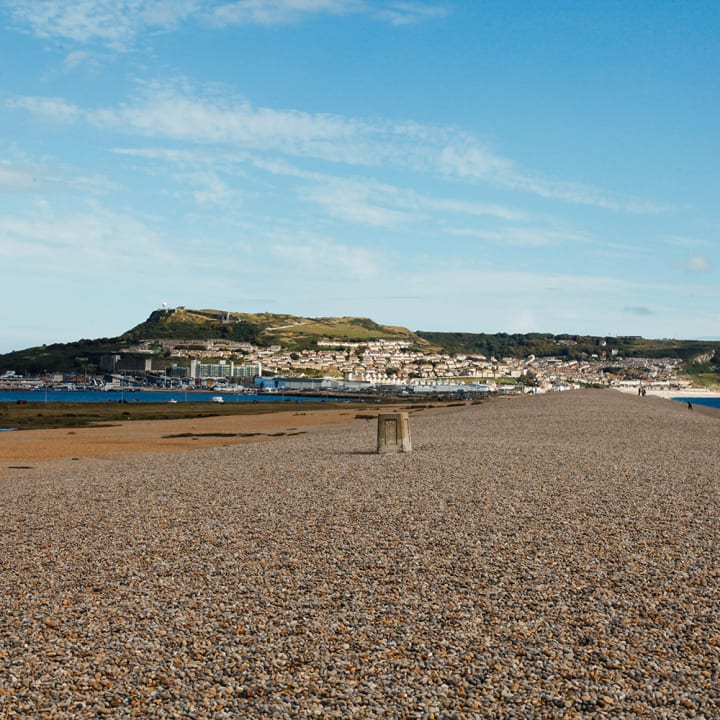 Our garden is teaming with birds, and every morning I watch as a blue tit dances on the grid-windows of French doors, hopping from window frame to window frame, with the grace that only a bird could possess. He perches on the door handle, peering in at me, as I do he. Sometimes I leave the door open, but he never comes inside. Why would he, when outside is such a paradise?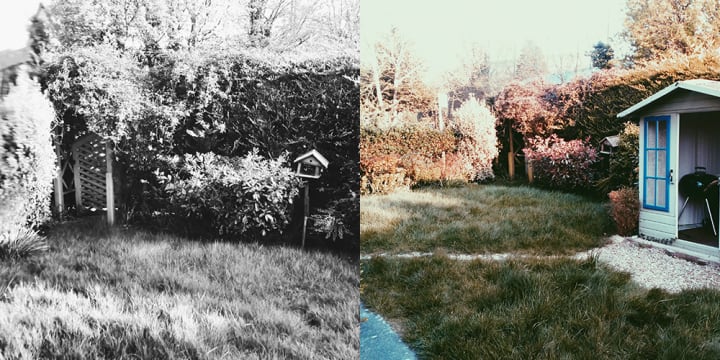 Sometimes I stand in the hallway and peering out from the window of the front door, its warped glasses manipulating the garden. It's a simple view; a bird stand, bushes and plants, but there's something about the circular glass which fascinates me, as though I am peering out and a magical land, like Alice peering through the tiny doorways of Wonderland, unable to pass through. Except, of course, I can pass through; this is my paradise, and I can sit there with a book and scorch my shoulders raw, if I so please.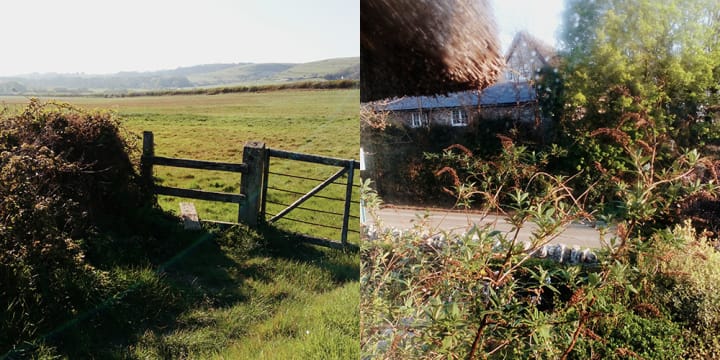 From my tiny bedroom window, I watch as birds nest in the overhanging thatched roof, flitting here and there on their errands. It's a window so small, I have to practically press myself against it to see anything at all, and yet my bedroom is forever bathed in a soft, warm light. Across the street is a stone bus stop with a thatched roof, and a red phone box. Every house is made of local stone, the youngest cottage easily four-hundred years old. Little has changed here in all that time, it seems, but for the tarmac road, barely used, it seems, but for the postman, and milkman.
Without a doubt, there are worst places to be during a lockdown.
And, quarantined on my own terms, I wouldn't want to be anywhere but here.