Living abroad can sometimes be challenging...
What I have learnt from 2 and a half years in Spain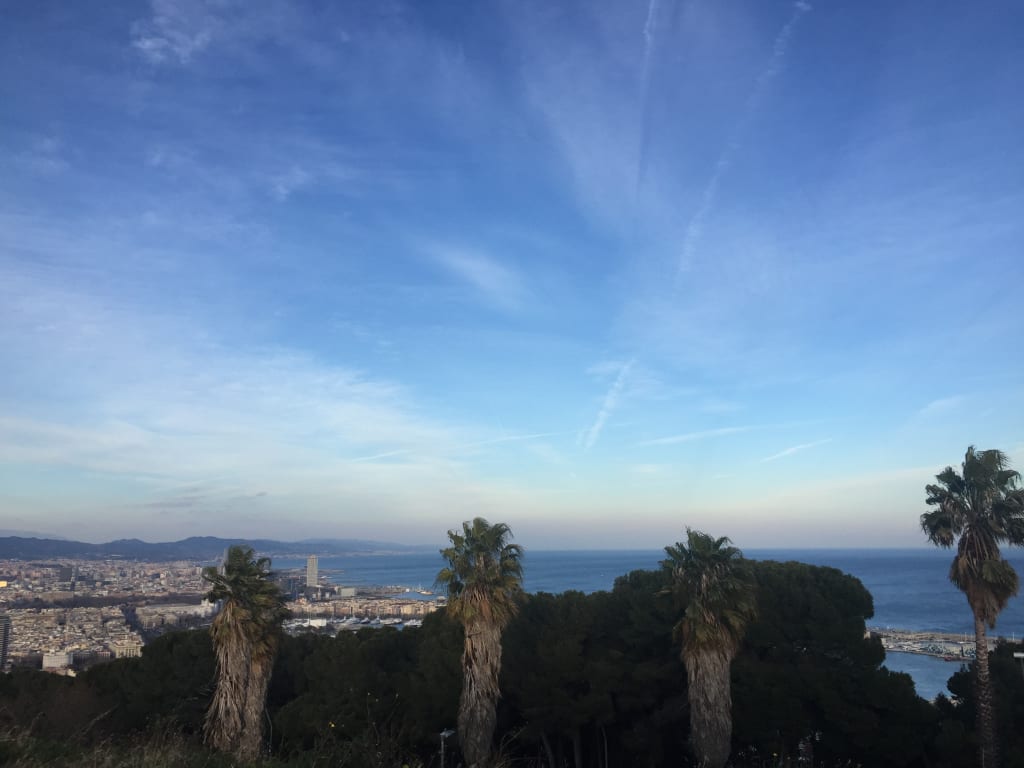 Barcelona- Castell de Montjuïc
"The new chapter of my life awaits". i sighed with relief, excitement and a few nerves as soon as i realised i had arrived in Spain.
Moving back to Barcelona after one year after finishing university, everything still seemed the exact same. The city was beautiful, airy and bustling with tons of energy!
Having very basic Spanish, i could get by without any problems. I had already secured a job before coming here, so everything was planned well.
Finding accommodation
After 2 weeks of living in AirBnB apartments, i was able to find a shared flat that was in a perfect spot, close to Plaça d'Espanya. I would definitely recommend you to find temporary accommodation before moving to Barcelona, if you depend on last minute accommodation, it will be chaotic and expensive.
Experiences from living in Barcelona and Girona...
After living in Barcelona for 1 year, I moved to Girona as i was a lot closer to my fiance. This is when i realised that my Spanish really wasn't that great. Barcelona is a very metropolitan city, there are a lot of local people and foreigners. Whilst i was in Barcelona, i sadly didn't speak Spanish to the max. A lot of people that i met, wanted to practise English, so in the end i didn't practise my Spanish a lot.... this tends to happen a lot, so i decided to push the Spanish more, but unfortunately, this still wasn't enough.
My life in Girona was very different. I ended up finding work, which required a bit of Spanish. I was speaking Spanish a lot more than i had ever done before. My fiance talks to me in English, but sometimes in Spanish and a tiny bit of Catalan so i can learn :) . I noticed that in Girona, people speak Catalan and Spanish a lot more, so you will have a better chance of learning more about the culture!
The language can sometimes be a barrier
I know that i am in another country, but sometimes, a bit of respect and patience is needed from both sides of communication. As sad as it is, if you can't speak the language, you may not always be treated with the same respect as somebody who can. Languages can be a barrier, they can sometimes hinder the way you want to express yourself and thoughts. This is something that is very frustrating, but i won't give up. If there is anybody else in a similar situation as me, just keep trying and speak as much as you can. It doesn't matter if you make a mistake, just go for it!
Difficulties in finding jobs
Finding a job in Spain is difficult if you don't have a basic level of Spanish. This is one of the biggest challenges for me since i've been here. i have had four jobs in total over the course of two and half years and i have lost 3 of them. The first job let me go due to economic reasons. The second, i was affected by the Covid situation. The job that i lost most recently was due to not being able to speak Spanish and Catalan.
Now, more than ever, i want to have an intermediate level of Spanish. So my goal is to go for this! For those of you who intend to live in Spain, or any other foreign country where English is not the primary language, learning the language is a great way to immerse yourself into society and find a sense of belonging.