Land of Enchantment
The Grit & Glory of Santa Fe, NM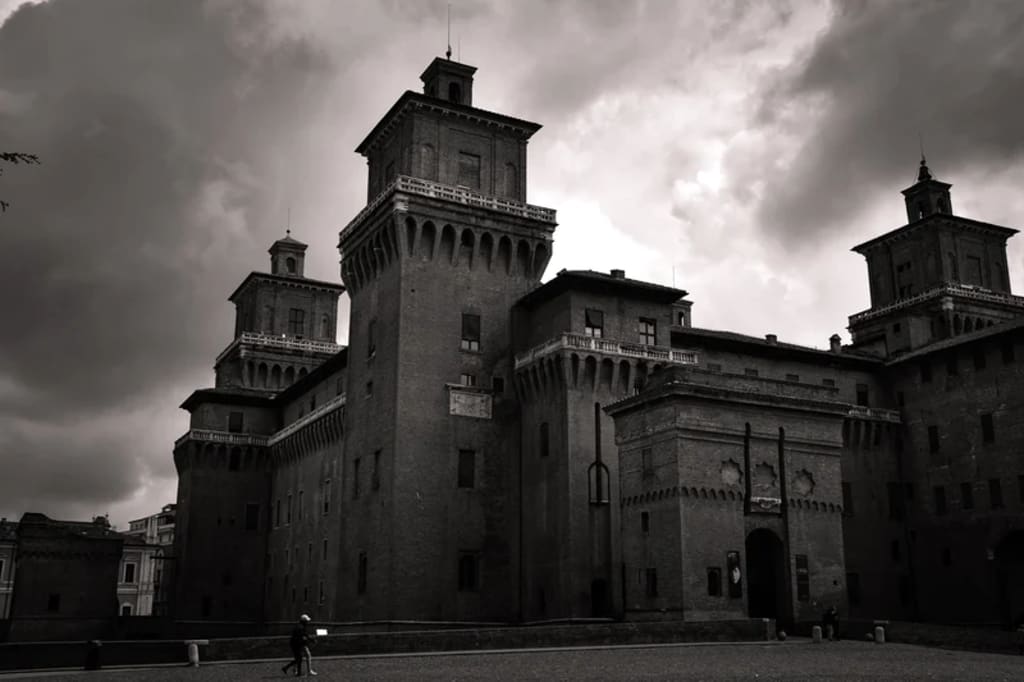 Beneath it's cloak of breathtaking views and artistic ambiguity, a familiar grit lurks behind clumps of mountains, sacred valleys, and a plethora of assorted casitas boasting shades of taupe and dusty coral.
It's true, I am utterly mesmerized by this place. It feels like somewhere I've already been. Every evening I'm hypnotized by the alluring night sky, as I gaze at the sun setting from my balcony. It's the most exquisite view I've seen in a long while.
Santa Fe, New Mexico is an alluring juxtapose of grit and glory. I have found myself falling in love with Santa Fe, while also being constantly reminded that beneath the surface, darkness awaits.
Everything is not beautiful here. Drugs, sex-trafficking, a shockingly high homeless rate.
Then there's those immune to it all, with money to blow on art gallery mementos, upscale New Mexican cuisine, and luxury spas tucked away in the quietest and most sacred parts of the Pueblo-style city, situated in the Sangre de Cristo foothills.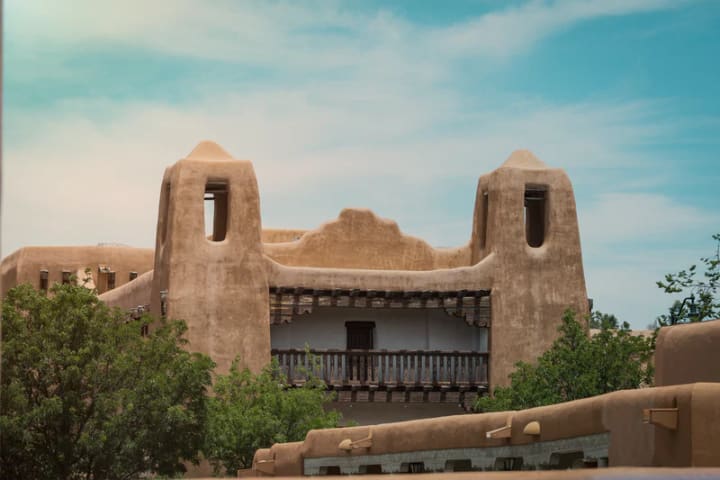 It's true what they say, you have to take the bad with the good. For all of the things I can see desperately need to change here, I equally find things I hope never change at all. I love being downtown where I can breathe in the ecstasy of art lined streets. Everywhere you turn there's a gallery. I am oozing with joy even as I write this. It feels like a privilege to be able to consume all of this art anytime I want. Canyon Road is my dream location if for some reason I'm compelled to trade my quaint apartment for a cute little casita with a garden, and an impeccable view.
The historical preservation throughout the city is impeccable. I occasionally witness some tell-tell signs of gentrification, but perhaps this is just the nature of all places?
I like that the Public Libraries feel respectful of what was here before. You must always pay homage to the past. For it is what pays the way for all that will come after it.
I'm still in shock over the amount of culture appropriation I've witnessed here. And the number of times someone's condescendingly asked "Is that your real hair?" or casually used the "N" word while shooting the breeze.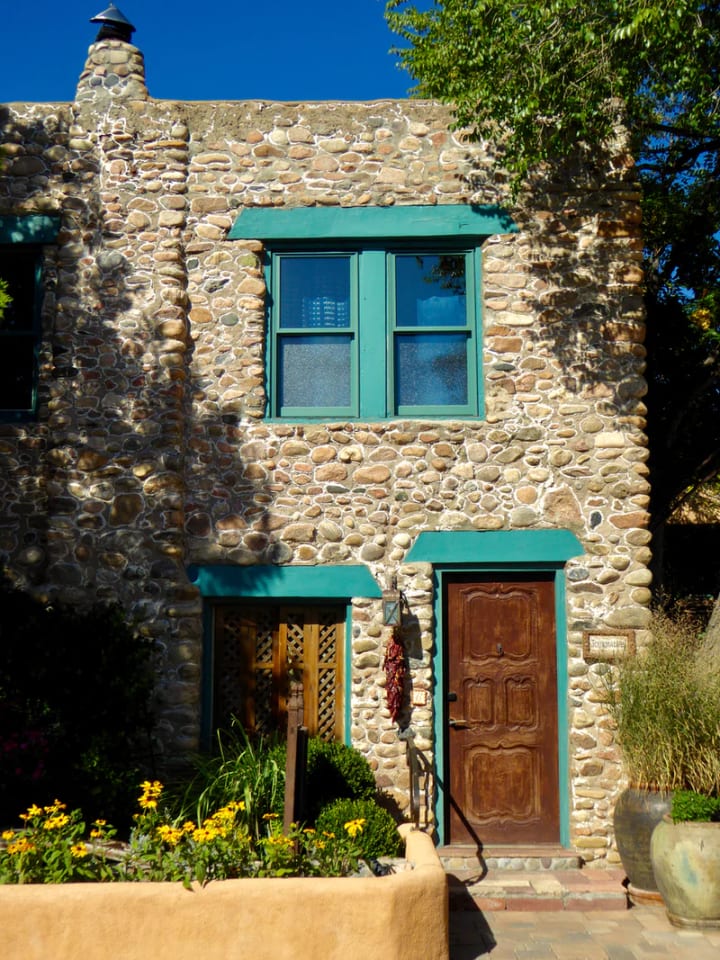 Even still, I wonder if my presence in this historically preserved, masterpiece of a city is more about learning; though I desperately feel inclined to teach. Mostly about Black culture and why certain things just aren't okay. Like touching my hair. Which has happened twice since I relocated here 6 months ago.
Anywhere you walk in Santa Fe feels sacred. As if it's Indengioness people still resides within every crevice of the quaint capital. It makes sense Santa Fe's license plates reads "Land of Enchantment."
Originally named Villa Real de la Santa Fe de San Francisco de Assisi — "Royal City of the Holy Faith of St. Francis of Assisi" and developed around a Central Plaza. The spiritual presence in Santa Fe, NM is vivid and it draws me into it's mystery.
Every day I get to experience and explore this artistic haven I feel ever so grateful. I wake up each day curious, and ready to sink deeper into it's roots.
Whether I'll be learning more, teaching, or both, I have found that in this moment I'm exactly where I'm supposed to be. I don't want to take my being here for granted. After all I came here because I felt called.
Despite the challenges I've experienced or the struggles of Santa Fe's natives which I witness daily, I have slowly but surely found my voice, my peace, and my purpose in this place. I'm ready to make the most of the opportunities that await.
humanity
About the author
Why as a Writer, are bios so freaking complicated to write?? I write poetry (mostly about my real life) and I'm the Editor-in-Chief of The Circle Magazine —- a lifestyle publication for creatives, by creatives.
Reader insights
Be the first to share your insights about this piece.
Add your insights