Koh Yao Noi | The Best Tropical Island for Family Vacations
A family travel guide to Koh Yao Noi, Thailand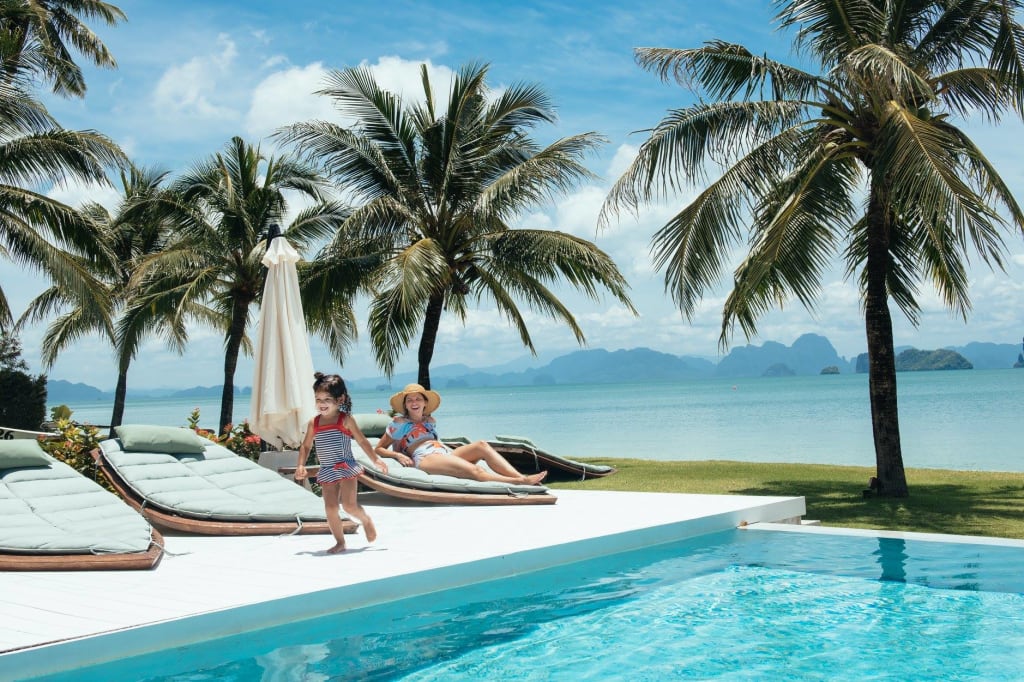 When you're travelling as a family, choosing a destination is especially important. Safe activities for children are high on any parent's list, and island holidays often tick all the boxes.
Koh Yao Noi in Thailand is an unspoilt island in the Andaman sea, between Krabi and Phuket (thirty minutes away by speedboat), that has so far escaped the visitor numbers that fill others parts of the country.
Despite its name meaning small long island, it has room for sandy beaches with breath-taking views, backed by mangrove forests, rubber trees, paddy fields, and a rich green interior.
Coastal Paradise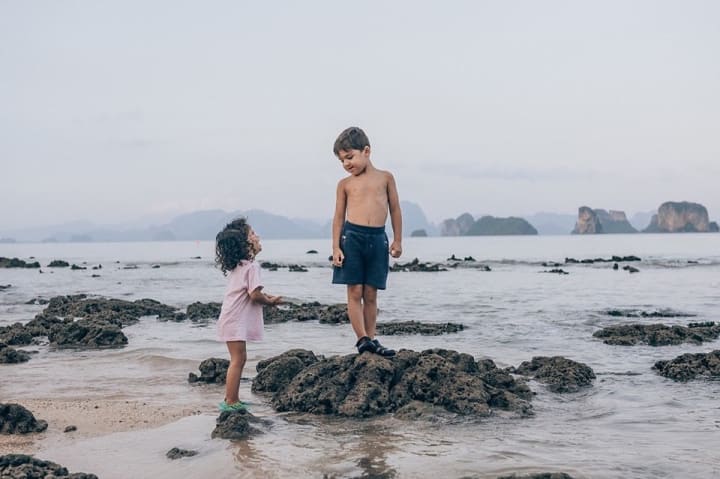 The shallow sea around the bays is ideal for children, with low tide exposing rock pools where they can look for crabs. Fallen trees, and other obstacles for them to scramble over, can be more exciting than organised activities.
However, resorts do have their own private beaches with great facilities for kids, so whichever way you look at it, Koh Yao Noi is one of the best for tropical family vacations.
Best Beaches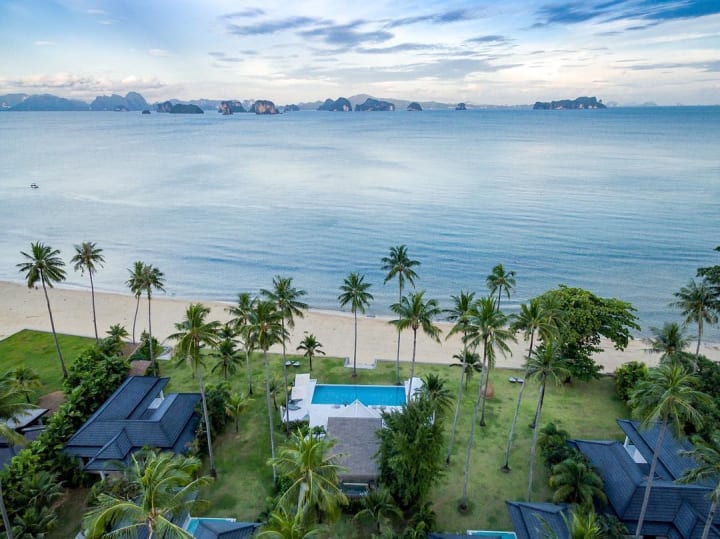 Everyone will love the seclusion of Pasai's white sands, and the palms and hills that keep it that way. The private beach of Klong Jark boasts a tropical forest, while Tha Khao Bay is another isolated spot where you won't be bothered by hawkers or crowds.
Yao's eight-kilometre beach with its shady coconut groves provides vistas to die for, while you watch the locals collecting mussels, or hire a boat for exploration.
Getting Around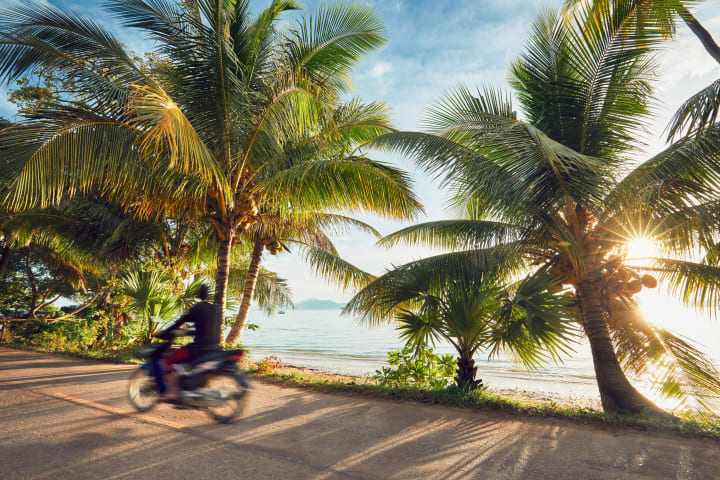 Mopeds are a popular way to explore the island, with the addition of a side-car to accommodate younger passengers. If this seems a little precarious, the widely-used Tuk-Tuks are the best option.
These motorised rickshaws have three wheels to make them more stable, and all that's needed is to follow the one road around the island, with little traffic to bother you. It's easy to see why this is considered one of the best island vacations for families!
Koh Yao Noi is Thailand's best-kept secret! Stop along the route at Hornbill View Point, and gasp at the views of Phang Nga Bay. Further along the road, you'll find the Phang Nga National Marine Park, Long Beach and Mankei Bay.
It's said that the appropriately-named and ancient Big Tree hosts a female spirit of great age, but it also faces the beautiful cove of Ao Khian Bay. Here, kayaking takes in limestone rocks and caves, while further travelling brings you into town.
Where to Stay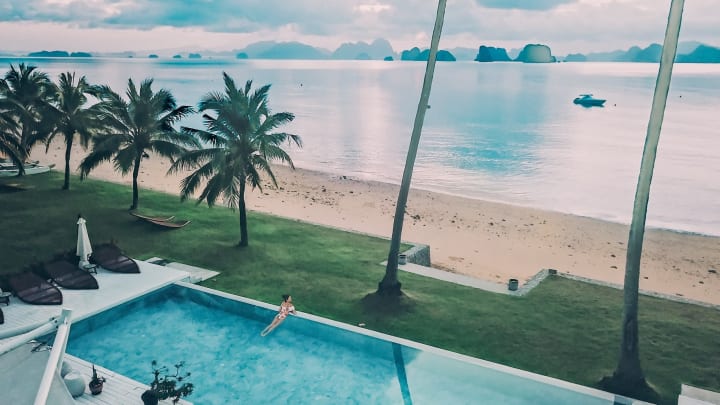 Accommodation is partly aimed at an affluent clientele, catered for with luxury resorts. A Koh Yao Noi resort is constructed to a traditional Thai design among coconut palms, with panoramas that will linger forever in your memory.
Transport is available for sightseeing tours and visits to other islands, with opportunities for sports such as snorkelling, diving, canoeing, rock climbing and mountain biking.
Coastal Escape is a good place to stay while you're on the island. You'll love its beach locations, five-star facilities, fine dining and beautiful views. Mountain bikes and kayaks are available free of charge to guests.
Those on a tighter budget can find cheaper options elsewhere, such as beach bungalows near traditional villages, an alternative which some may consider more authentic.
Families will find plenty to please them among the different types of Koh Yao Noi accommodation, but all promise an abundance of space and outdoor activities for children, together with safe and quiet surroundings.
If you're looking for a peaceful break that can be enjoyed by the whole family, Koh Yao Noi in Thailand is the place to head for.
family travel
About the author
Monica is a passionate traveller and content creator. Her interests include outdoor activities, fitness, technology, entrepreneurship and everything in between.
Reader insights
Be the first to share your insights about this piece.
Add your insights