Just An Old Country Road
Memories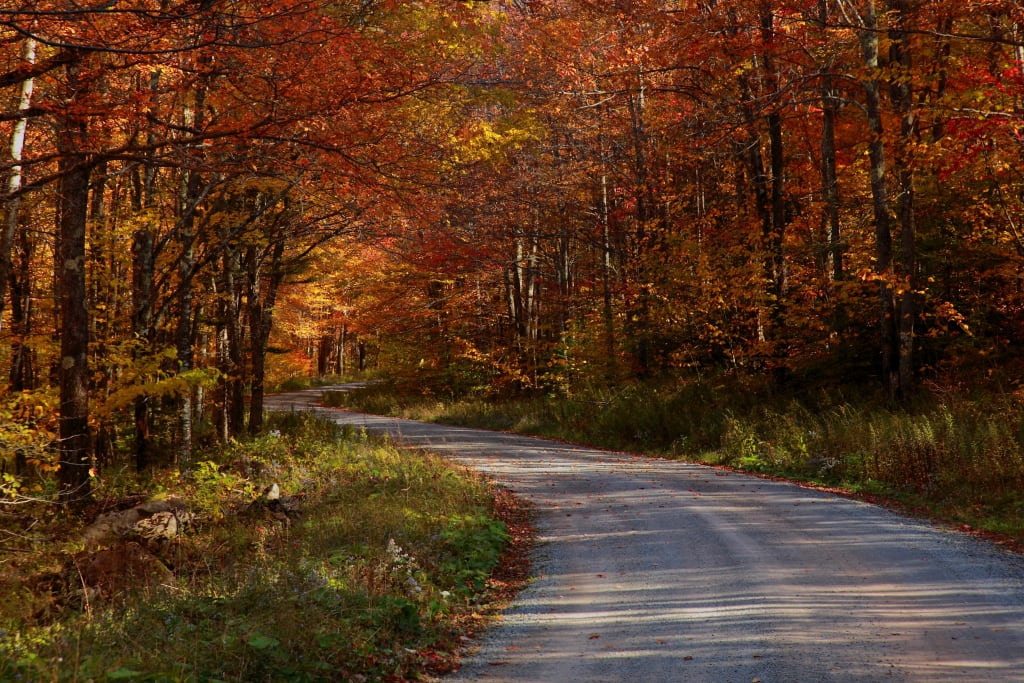 Unless you have lived in a city all your life, you probably have driven or walked down a country road. Sometimes it's a road home, a road to Grandma's house or to a favorite fishing or hunting spot.
Sometimes you just feel the need to explore... to investigate... to see where it goes. Perhaps it's only to take a ride in the country. To hear the birds sing. To see wildlife in their natural habitat. To get away from the rush of city life, to smell the fresh air and enjoy the quietness and natural beauty. You just want to slow down and enjoy life.
Country roads bring back memories of camping trips, picnics, visits to Grandma's farm. For awhile you are a child again, walking down a dirt road with your fishing pole and a can of worms. Maybe you remember walking down a road like this holding Grandma or Grandpa's hand.
John Denver said it best when he sang, "Country roads, take me home, to the place I belong..." Those of us who grew up in the country will always want to go back home. Sometimes nothing has changed, but more than likely nothing is quite like we remembered it. But that's OK, because it will always bring back cherished and treasured memories.
My paternal grandparents lived on Squash Hollow Road in New Milford, CT. What an intriguing name when you are a child. What an exciting time it was when you saw the road sign and drove up Squash Hollow Road, up the mountain and through the woods. I can still see the old house and barns in my mind. I can still smell the wonderful aromas of Grandma Page's cooking. I can still hear the laughter of my cousins. All memories from an old country road.
My maternal grandparents lived in a house along an un-named country road in Danbury, NH. Their property was enclosed with a stone wall and had the most wonderful barn to explore. Behind their house, down the hill, were railroad tracks and a country road that you would cross to get to the river and the swimming hole. Their house had running water, but not the kind we have today. A pipe over the kitchen sink ran constantly and carried fresh natural spring water from high on the mountain. There was no toilet, only an outhouse added to the back of the house down a long, scary hallway. Grandma Lindsay did all her cooking on a wood stove. It was all magnificent to a young boy. More memories from an old country road.
The next time you feel stressed, overwhelmed or just need a break, take a ride or a walk along a country road. It will do your heart good and it will take you home to the place you belong. It will take you back to your childhood memories, and when it does, you will discover that it's not "Just An Old Country Road."
solo travel
america
humanity