It's Time . . . To Escape To The Country!
In these sheltering times armchair travel feeds the soul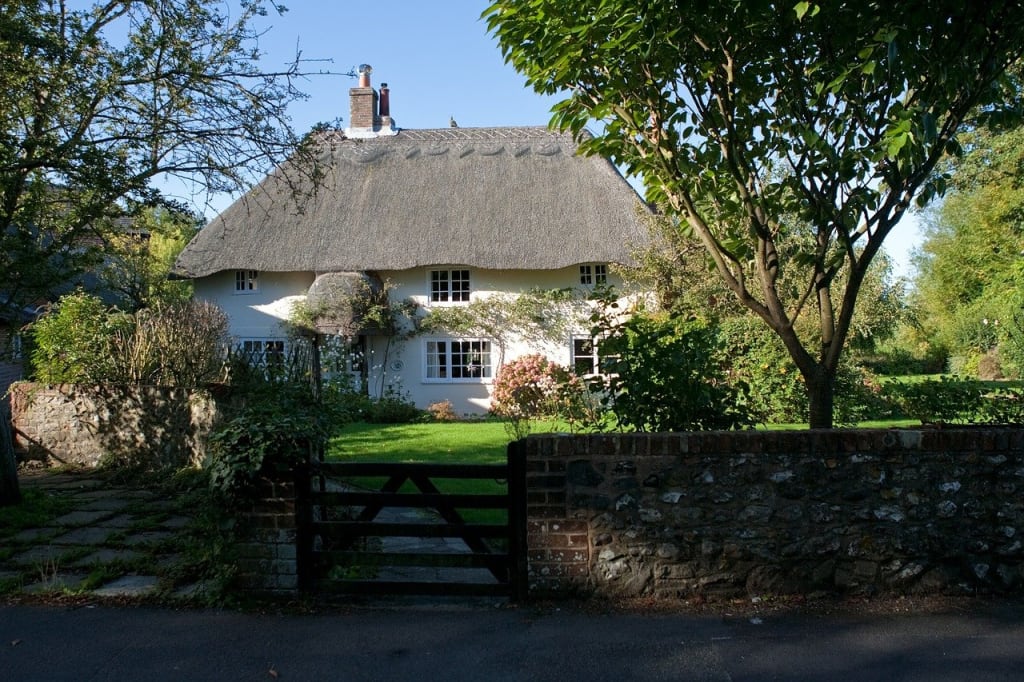 "I know you said no thatch, but we're showing it to you anyway"
What? You've exhausted all the available seasons of The Great British Baking Show and you are still need in need of a fix of cheery, chin-up Brits tackling new endeavors with optimism and aplomb? Then you my friend, must avail yourself straightaway to the alternate Anglophile TV-crack delivery system — Escape to the Country. You may have to search for it, but I've found it available at differing times on Netflix, Amazon Prime Britbox, and the Dabl channel, not to mention YouTube.
Escape to the Country is the English rural version of House Hunters, although it puts that American series to shame in a number of ways: it's more informative, the houses are more interesting, the people are much nicer, the outcomes are unpredictable, and as a travelogue it is beyond compare.
The premise is simple — the property seekers, most often a retiree age couple, but not always, are looking to downsize or upsize from their urban/suburban life of quiet desperation to their long held dream of property ownership in a Thomas Hardyesque landscape. They describe their desire for a home in an "edge of village" setting, with a "good size garden" suitable for "keeping some animals". I am absolutely amazed at how many Brits have repressed desires for alpacas, sheep and pygmy goats, but there it is.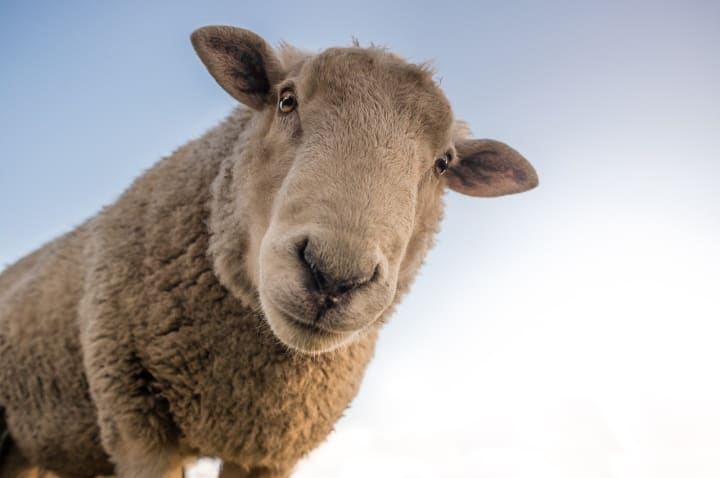 The next most common requirement is "close to a pub" which they pretend is an afterthought, but which is clearly the whole ball of wax for the entire undertaking. You can practically see them thinking "pub, pub, pub, did we mention a pub?" while the host is prattling on about number of bedrooms or something else completely irrelevant.
A good number of the would-be country lairds would also like a rentable annex or "holiday let" or enough land to run a "glamping" business so that they can complete the nightmare their future is about to become by combining gentlemen farmer duties with hostel-keeper labor as well. Someone somewhere in England has done a thoroughly complete job of selling glamping and holiday let ownership to middle-class Brits as their most likely escape hatch to the landed gentry status, similar to the house flipping mania the American public has undergone.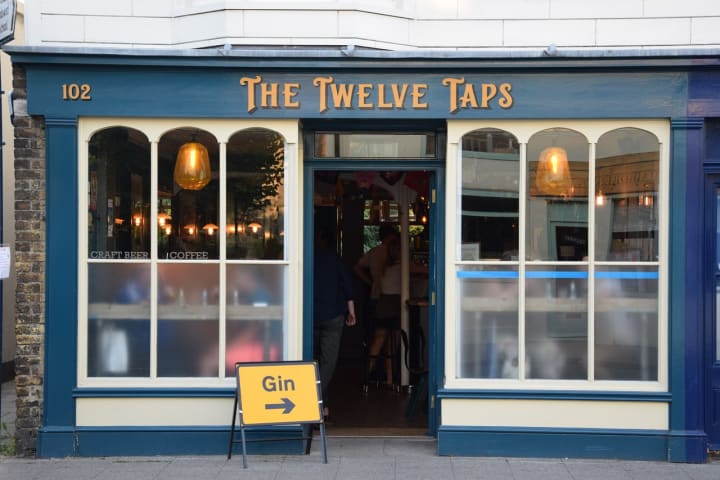 The hosts do a remarkable job of restraining the guffaws of laughter at some of the more pie-in-the-sky specifications they are faced with. Both male and female hosts are often outfitted with insouciantly knotted and draped scarves which completely bury their neck and chins. Many of the women, especially the younger ones, wear insanely inappropriate platform shoes or heels or wedges which do not lend themselves to jumping over piles of goose or goat dung or navigating the gravel or cobbled drives of the targeted properties, but they soldier on without complaint.
I mentioned that everyone is much nicer than their American house hunting counterparts and they are. In the American shows it is common for one member of the couple to exclaim "This is a complete gut job!" or to suggest that the entire property must be ripped down to the studs and rebuilt before they could possibly consider it, while these kindly English folk smile and say "It's altogether lovely, just not for us, I'm afraid" or one will offer "Not ticking all the boxes so far" as the harshest critique they are willing to muster.
The English have no closets apparently. They make do with wardrobes of varying sizes. The bedrooms are singles, which will accommodate an army cot and a fruit crate, or a double, which will serve for two army cots and two fruit crates. Then you have the "spacious" master which looks to be a double and a half. If there are windows on two walls, it it called "dual aspect" and most likely will look over a literally heart-stopping view.
I realize that I may be sounding critical here in my description of the bedrooms in British country houses, but far from it. It is a welcome relief from the American expectations of walk-in closets large enough for au pair occupancy, and ridiculously huge master bedrooms with double vanity en suites. It's obvious that the English spend their time together in the combo kitchen/diners (couches in the kitchens, people!) or in their living rooms and snugs. It's as though they like each other and want to spend time together, now there's a radical thought.
As to the travelogue bits of the show, the hosts will send off the house hunters to learn some form of animal husbandry or cheese making or river punting or some other rural endeavor to test their resolve. I'm waiting for the day that they have to puncture bloated sheep stomachs to release the built up gas like in "Far From the Madding Crowd" but that hasn't happened as yet.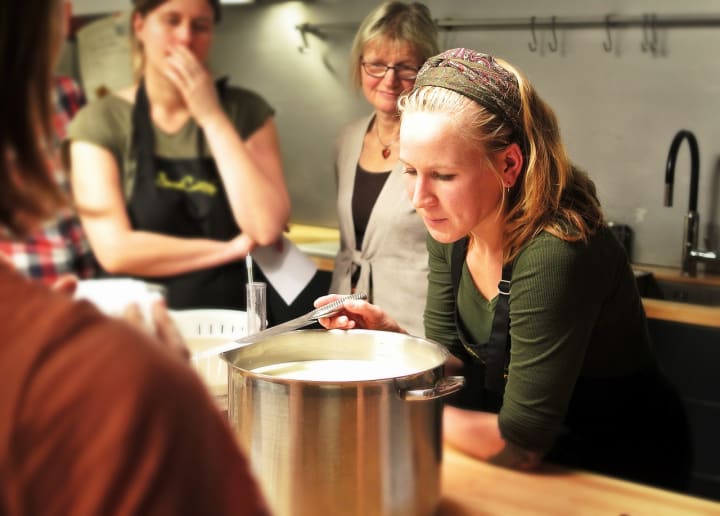 Finally, the show ends with a visit to the "Mystery House" which is supposed to challenge the house hunters expectations in some way. Converted barns and chapels are common players or a modern house if they wanted a "Character house" or vice versa. In other words, the Mystery House will not "fill the brief" as they say but will offer something tantalizing that the buyers didn't realize they wanted.
In the end, do the buyers, find their dream house? Sometimes, just enough to keep it interesting and often it is the Mystery House, which I think the hosts and producers consider a coup of sorts. But it is just as common for the rural dreamers to announce that they will have to push on and seek further, even if they have been offered the equivalent of Manderley in Rebecca for 100,000 pounds under budget with 10 acres for glamping and two fully fitted holiday lets. Does the host turn away from them and look at the camera and say "Can you believe these wankers?" No, he/ she does not. They're British remember. They smile ruefully and wish them the best and invite us to join them on the next Escape to the Country.
_________________________________
Photo Credits - All Images are courtesy of Pixabay.
About the Creator
I live in a seaside New England village and am trying to become the writer I always wanted to be. I focus on writing short stories and personal essays and I hope you enjoy my efforts. Likes and tips are very encouraging.
Reader insights
Be the first to share your insights about this piece.
Add your insights