It's Time to Do Absolutely Nothing Here in Costa Rica. .
This is a rite of passage and is required by the laws of Pura Vida. .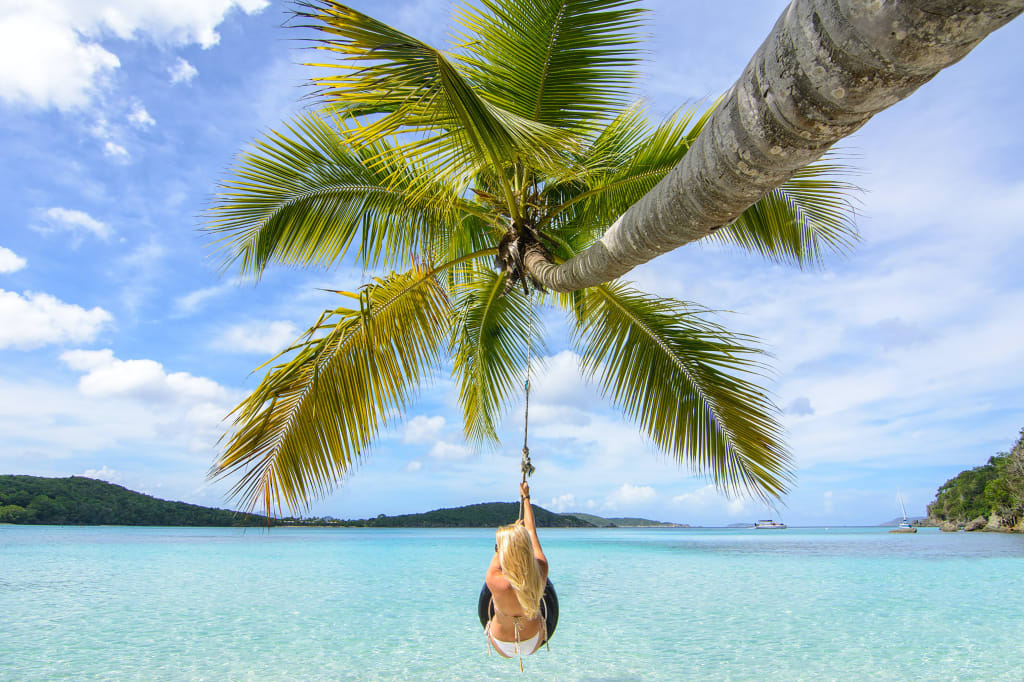 Setting some time aside here in Costa Rica to do absolutely nothing! Where do we start this unusual process? What is our first step?
We've talked about this before and we have to take a moment once again to emphasize the fact that if you're going to feel guilty about doing nothing, then you need to practice. Try doing nothing for a morning or an afternoon. . then, an entire day. . then move it up to three days. . and then, an entire week. And if you finally feel totally comfortable with this new nothingness in your life, then CONGRATULATIONS! You've finally crossed over to the other side. You moved away from your old self and you climbed into your new self and all it took was practice, the desire to create a new mindset for yourself and of course, spending time in Costa Rica.
Now, we have to take a moment and unpack what just happened to you. . you've been a very hard worker all your life. You perhaps, have been very successful and you always knew that you needed to work as hard as you did to be in the position to be living in paradise. . you've sacrificed. . you've given up quality time that you could have spent with your family and friends to put in more time at the office or with your own business. You cut short or sidelined altogether your days off to get ahead financially and to advance your career. You worked overtime. You brought your office work home with you. . you went to bed late. . and then you got up early. . for years and years it rolled like this! It was hard work and even though YOU KNOW that you now deserve moments in your life that you do absolutely nothing, it is taking some getting used to!
Costa Rica provides for all of us a natural setting that gives us permission to do what we want to do. . when we want to do it. We have no responsibilities here. If we want to take a day trip to the rainforest and look for blue morpho butterflies. . then that's what we need to do. If we want to go to the beach tomorrow, tie up a hammock between two palm trees and read a book, then that's allowed and suggested. Anything goes here in Costa Rica . . without hesitation or regret. Because when the PURA VIDA lifestyle and Mother Nature both put their heads together to provide a perfect backdrop for a glorious life, we must respect their efforts and totally enjoy what is offered to us.
Your life can turn magical. . all it takes is a big helping of PURA VIDA and a desire to become one with it!
You're invited to visit our websites at: www.costaricagoodnewsreport.com & www.costaricaimmigrationandmovingexperts.com
Also, please enjoy our over 2,000 episodes of our "Costa Rica Pura Vida Lifestyle Podcast Series". We are found on all major podcast venues, including iHeartRADIO, Spotify, Apple Podcasts, Google Podcasts, Radio FM, Anchor, Podchaser, Podbean & many more. Simply search our name online and enjoy!
If you like what you've seen here, please share this story link with others in your social media. . your friends and family. . anyone who may have an interest in learning more about Costa Rica! We would appreciate your support and PROMISE to continue to bring you LOTS OF GOOD NEWS about one of the happiest countries on the planet, Costa Rica! We're NEVER GOING TO STOP!
About the Creator
Costa Rica is a magical place. Since November, 2002, when I first visited this country, I have been in love with the people, the culture, its biodiversity, the food. . everything about it makes me happy! Now I share my excitement with you!
Reader insights
Be the first to share your insights about this piece.
Add your insights