It's Easy To Get House Sitting Jobs — Here's How
Your profile can be the clincher.
Walking the dog we were caring for, Omber, on a beach in Costa Rica. Photo Credit: Author
In 2017 when we were back in Canada and selling all of our possessions to travel full time, we had many people give us advice about what to do once we got out on the road.
As if they knew how it all worked.
One night we had friends over for dinner, and we were telling them about the fact that we had signed up for a house sitting website.
"Oh, nobody ever gets those jobs," my friend announced like he truly knew what he was talking about, "that's impossible."
Grinning and gritting my teeth at the same time I said, "Well we have signed up and there is no harm in trying."
After being told that it is "impossible" to get the gigs, we didn't hold too high hopes but felt that we had a better chance by having a profile up online than if we didn't.
We persevered.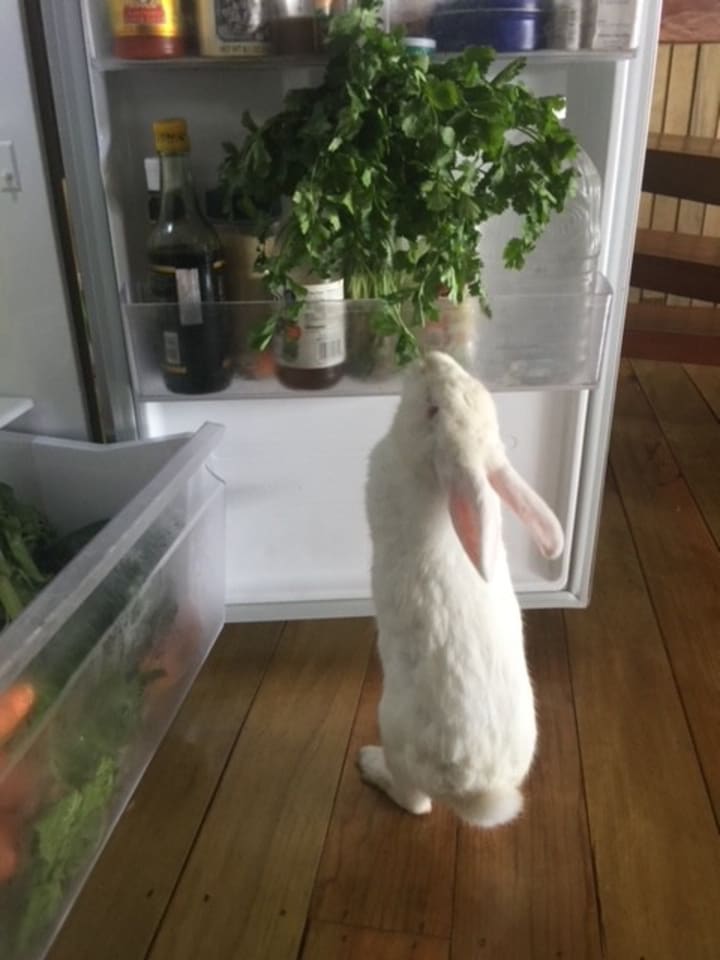 When we signed up, I noticed that we could choose what countries we were interested in house sitting in, and when opportunities came up for those places, we would be notified by email. We had decided that we wanted to head south to South America, so I had clicked all of those countries to get notified.
A few gigs here and there popped up, but the dates were too soon and we weren't ready yet. We hadn't sold all of our things and we still had to sell the house. But I kept tabs on it all, just in case something came up further down the road.
About 6 weeks after we signed up, and well before we were ready to leave the country, we got a message from a lady in Costa Rica that loved our profile and wanted us to come and housesit for her for four months.
She messaged in April and wanted us to come by September.
But the problem was that we both had summer contracts booked (Chris was a landscaper and I was a house painter). I knew that there was no way that we could get the house finished, the stuff sold, plus finish our work.
I was sad when I explained the situation to her. This seemed like the perfect opportunity for us.
However, not to be deterred, she said that she could probably find another couple to do the first two months of the housesit if we were willing to do the last two.
That meant that we would have to be in Costa Rica by November.
After talking with Chris, we decided that we should go for it. Prior to this happening, we didn't have a fixed date of when we would get rid of all of our things, and when we would finally be ready to take off.
By having a set date, we knew that it would light a fire under our butts and we would get things done.
Suddenly, our grand adventure became very real! We had a goal and a plan and we were so excited!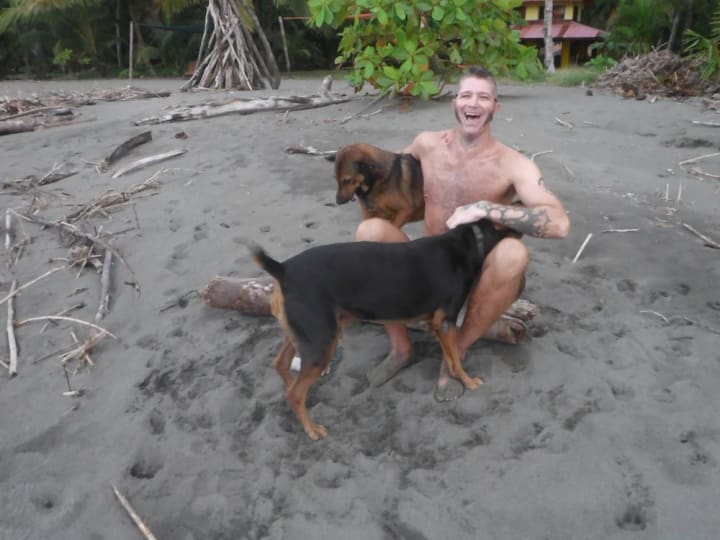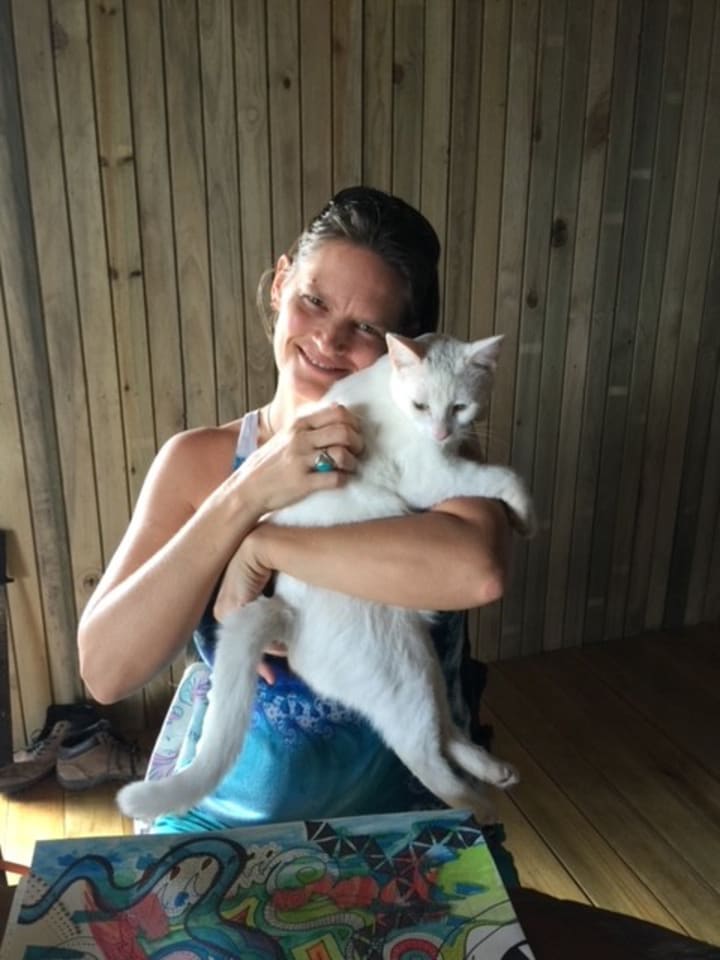 Since Costa Rica, we have now housesat in numerous countries. This means that it isn't so hard to get the gigs after all!
Lesson learned, don't let the naysayers get you down!
In fact, we have had MANY offers of housesits from homeowners, just like we did that first time. Some have worked out, while others are too far away, but the point is that they found US.
Some way, somehow, they sought us out, viewed our profile, and after reading it, they determined that we would be a good fit for their housesit.
So, I guess what I am trying to say is that the profile page is the most important part of presenting yourself as a housesitter!
When I filled ours out, I was sure to fill in every detail and included photos of our pets, and our house, so they could see what sort of people they were dealing with.
These days, we also have links to our website, social media, and our YouTube channel, so they can really get a sense of who we are. Of course, we also have letters of reference from past housesits that we feature as well.
All of this gives homeowners a really good idea of who we are and what we are about.
The more information that you can provide, the better.
Why do we love house-sitting?
Getting house-sitting jobs is our ultimate goal in our nomadic lifestyle. When doing them, we feel like we can really relax in a place and dive into our online work. Plus it is a free place to stay (although read the fine print of the listing since some want you to pay them a monthly fee.)
It is nice to just move into a house that is totally equipped with all that we need including appliances, internet, furniture, and the most important piece, pets!
The pets are the best part of housesitting! We just love getting to meet the different animals and really enjoy learning about their little personalities. Plus, they break up our routine and bring a different kind of joy to our lives.
Being responsible to them, first and foremost, means that we are pretty glued to the house. But we don't mind. This gives us a reason to hunker down and relax, getting away from the hustle and bustle that travel can bring.
We crave these periods of rest sometimes.
House sitting also gives us the chance to get to know a neighborhood. House sitting isn't staying in a hotel. We become part of the community that we find ourselves in, and it is always interesting and enlightening to be a part of it all.
It's amazing getting to know the different places that we find ourselves house sitting in. We haven't had one bad experience yet (other than when we fled the civil war in Nicaragua), and we will continue house sitting for many years to come, I am sure.
If you are considering house sitting, there are a few different websites these days that cater to this. However, we have mostly stuck with Housecarers and it has provided us with what we need. I will warn you that their website is not the most technical site, but it does the trick.
House sitting opportunities come up all over the world!
It is such a great way to travel and we really can't say enough good things about it. If you are interested in housesitting and have any questions, please don't hesitate to message me. I will do my best to answer them.
Thanks for reading and happy travels!
xo Jill
PS. Our house sitting profile link is here, and if you decided to sign up for the platform through our link, we will get a small commission.

Hi there, we are 2 Canadians, Jill and Chris from Artistic Voyages. We have been nomadic since 2017 living in numerous different countries, and experiencing the life and diversity of our planet on the ground and firsthand. We have now been on the African continent for over 2 years!
Join our adventure by hitting the links below!
Website | Instagram | Facebook | Twitter | Patreon| YouTube | Medium
About the Creator
Hi there, we are Jill and Chris from Artistic Voyages! We sold all of our possessions in 2017 and have been traveling ever since. We paint murals as we travel, and aim to spread love through our art. We have now been in Africa for 2+ years!
Reader insights
Be the first to share your insights about this piece.
Add your insights