Is Enjoying A Tour in Egypt Will Change Your Routine??
Here is al the information to break your routine and enjoy the best vacation in Egypt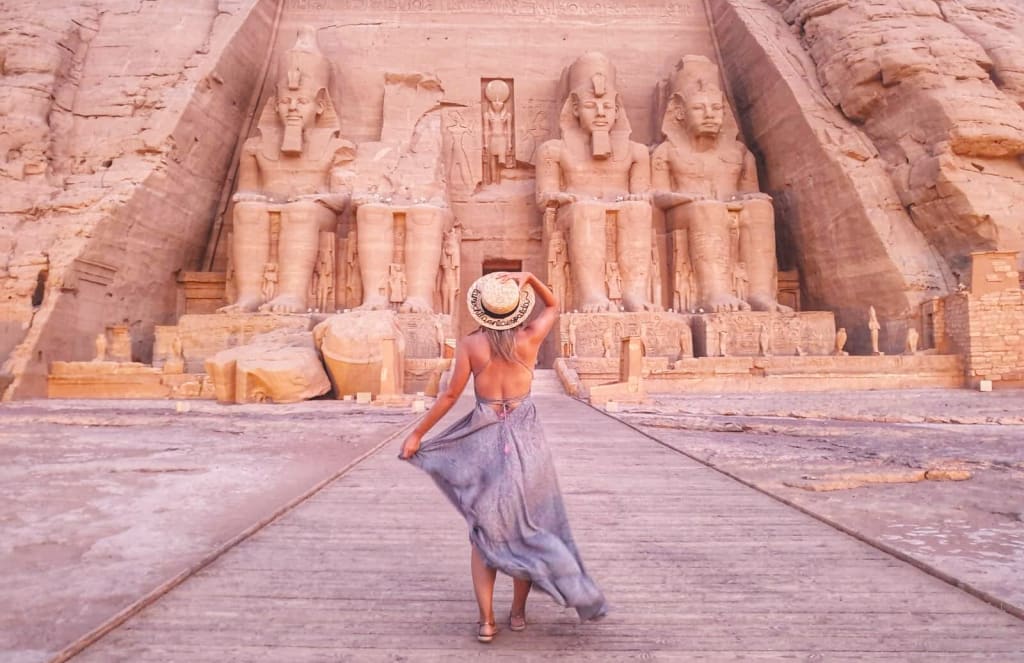 Abu Simbel Temple
All people around the world are busy with their daily lives; they have lots of responsibilities over their shoulders. They are doing the best they can to have a high quality of life but we need to admit that we all need a break to be able to continue what we are doing and to get rid of the pressure that controls our life and the best possible solution to do that is to pack your bags and head in an adventure abroad. Seeing new places, meeting new people, learning new languages, knowing unique traditions can with no doubt change your mood and allow you to get back home as a new person with so many empty pages to fill with new experiences and lots of memories.
There are lots of amazing places to visit all around the world but when it comes to a real marvelous budget tourist destination that has all types of entertainment and lots of breathtaking tourist spots, Egypt tours should come to the front and add a full-stop after it as it is one of the most desirable tourist places in the world. 
Top Tips to Enjoy Your Tour in Egypt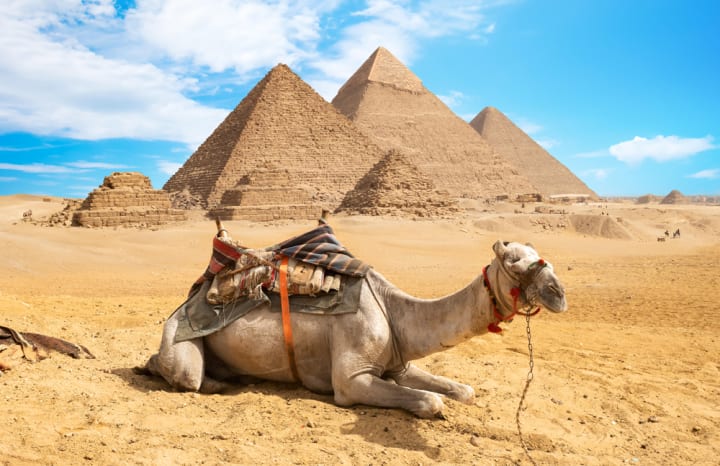 Here are some of the most essential tips to keep in mind to be able to enjoy your vacation in Egypt the most:
1- Read A Lot Before Traveling to Egypt
Some may wonder, why reading is an important point in an attempt to enjoy a vacation in Egypt and we will simply illustrate this point by saying that reading a lot about the Egyptian culture & civilization will assist you to choose the most interesting places for you to visit based on how important their history is their shape, and so on. You will also know the time needed to be spent on each place so that you don't waste any of your time and visit as many attractions and sightseeing as you can. There were lots of ancient deities based on ancient Egyptian mythology and each one had some kind of a temple or a place where that god or goddess was worshiped. You need to see what the must-visited places are and include them within your plan to get back home with some exceptional memories.
2- Don't Panic While Being in Egypt
Upon your arrival in Egypt, you will find lots of options for you to visit and spend some time. Among those places, you will find the royal tombs of the ancient Egyptians pharaohs that you can simply get inside and explore just like getting inside the tombs that are located in the Valley of the Kings that belong to Tutankhamun, Seti I, Ramses II, Ramses II, and lots of important Egyptian Pharaohs. You also have an option to get inside the Pyramids in Giza and most tourists really love getting inside the Great Pyramid of Khufu to check its tunnels and its chambers. Such things are really wonderful adventures to change your routine and experience something that can never be operated anywhere else so try not to panic and get such a marvelous experience.
3- Don't Waste Your Invaluable Time by Taking Pictures
Some tourists come to Egypt to enjoy their vacations but instead, they keep taking photos on each spot to commemorate such moments and to keep remembering them but the truth is that you will be wasting lots of your time in Egypt through standing behind the Mobil camera. You need to live each moment and head to every single place you have the chance to visit. The most important thing is to enjoy your tours in Egypt and take only 10 minutes maximum to take photos on each place you visit to keep remembering your adventure.
4- Have A Shopping Tour at Khan El-Khalili
We all do shopping at least once a month to check what are the main items that we are missing and get what we need but the concept of shopping in Egypt is totally different as you are not shopping for something you need, you are shopping for fun and for buying some exceptional souvenirs and get back home to show to your friends and relatives and to let them know a lot about the Egyptians items and how easy you can find the most amazing staff in a wonderfully reasonable price including accessories, clothes, food, antiques, handicrafts, spices, games, perfumes, alabaster, and lots of other amazing things.
5- Enjoy the Oriental Egyptian Food
Among the most interesting experiences, you can have while being in Egypt is visiting the local famous restaurants in Egypt where you will get the best chance to taste the Egyptian flavor and to see the most traditional Egyptian dishes. You will find a restaurant and a café in nearly every street, road, avenue, and wherever you go that offer different types of dishes both international & local with different prices allowing Egypt's visitors to experience whatever meals they want. There are really famous dishes in Egypt like Koshari, Mahshi, Kebab, Shawerma, Kofta, Hawawshi, and lots of desserts to try including Om Ali, Konafa, Basbosa, Golash, and many other incredible dishes.
6- Visit the Most Recommended Sites in Egypt
After reading a lot about Egypt, you will find out that there are numerous numbers of landmarks that you can visit and dozens of different archeological sites to head to. You need to have a plan that includes the most impressive sightseeing in Egypt that you can't leave Egypt without paying a visit to.
In Cairo: you should definitely visit the Giza Pyramids, the Egyptian Museum, Saqqara Step Pyramid, Salah El-Din Citadel in Cairo, Mohamed Ali Mosque, Amr Ibn El-As Mosque, The Hanging Church, Ben Ezra Synagogue, Khan El-Khalili Bazaar, Ibn Tulun Mosque, and El-Ashar Mosque.
In Luxor: you need to head to its east bank first to visit Karnak Temples, then join a tour guide to visit Luxor Temple at night and plan a tour to Luxor's west bank on another day to visit the Valley of the Kings, Colossi of Memnon, and the Mortuary Temple of Queen Hatshepsut.
In Aswan: you will find some hypnotic attractions to visit including the High Dam, the Unfinished Obelisk that was commissioned by Queen Hatshepsut, Goddess Isis Temple; Philae Temple, the Nubian Village, and you also need to visit the incredible Abu Simbel Temples.
In Alexandria: you can visit Kom Shoqafa Catacombs, Pompey's Pillar, Alexandria Library, Qaitbay Citadel, and of course, a walk along the corniche will definitely get your admiration. Alexandria City is called the Bride of the Mediterranean Sea and you will definitely enjoy it while being there.
In Hurghada: you will definitely need to relax for some time and enjoy the legendary beauty of the Red Sea and that is why a visit to Hurghada city is totally recommended since you will get the chance to relax, do some snorkeling, enjoy the amazing beauty of the colorful Coral reefs, and get the best possible services.
7- Don't Miss A Nile Cruise Experience
Among the most recommended means of transportation in Egypt between Luxor & Aswan is boarding a Nile Cruise as you will spend some interesting time while boarding a deluxe floating hotel, and visit the memorable ancient Egyptian landmarks and attractions that are scattered in different spots and that way you will learn all about the incredible culture and civilization of Egypt. You should also notice that being on the board of a Nile Cruise gives you the opportunity to visit Kom Ombo & Edfu Temples which are two masterpieces near Aswan and they hold inside some incredible inscriptions regarding ancient stories of the deities and the social life in ancient Egypt.
8- Tipping is Something Traditional in Egypt
You should know that tipping or what it is called in Egypt "Bakshesh" is something known in Egypt and it is giving to those who offer you any services just like the waiter at a restaurant, the taxi driver, the bellman at a hotel, etc. You should know that it is not obligatory and it is not something you have to do but it is just an act of appreciation for any services you receive. Feel free to say no if you don't want to do something against you will and they will totally understand so don't feel that there are things that you are obliged to in Egypt, it is your second country and it is your right to enjoy the best tours.
9- Don't Forget to Bring With You Your Most Important Personal Items
While packing your bags and getting ready to have a vacation in Egypt, you need to have a pen & note and write down all of the items that look important to you and of course, there is some important issue that you can't travel without including your passport, visa, flight tickets, medication, money, credit/debit cards, comfortable footwear, suitable clothes, and similar necessary items that you can't do without and regarding WiFi in Egypt, you should know that it is highly advisable to buy a local SIM card from Egypt to be able to communicate and have an internet connection whenever you want.
What we can say at the end of our article is that Egypt is really a beautiful tourist destination and is worthy to spend your vacation at whenever you get the chance with your family and friends as it is so suitable to enjoy any type of vacation you want with the most affordable price so Egypt vacations in 2020/2021 are perfect for those who are looking for the best historical, cultural, and recreational tour.