Insights and Life Lessons From a Journey to India.
The author's decision to travel to one of the largest countries on planet earth had life changing consequences.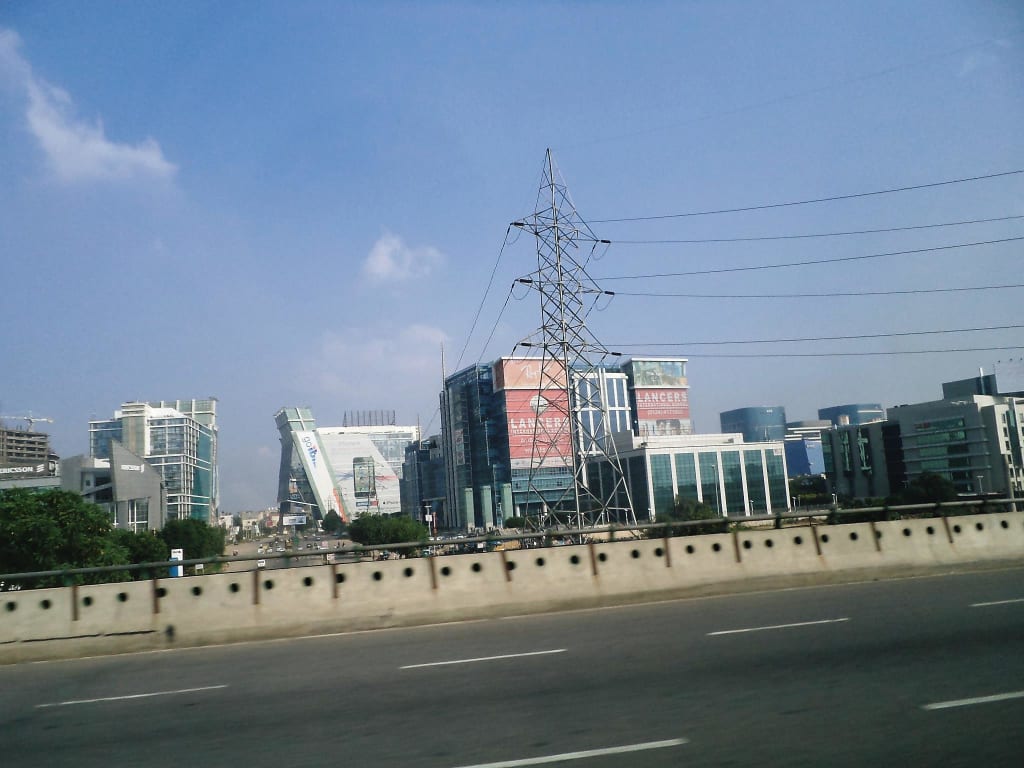 Taken by the author in Gurgaon
The decision to travel to India was always on the cards; I am a lifelong student of Indian history and politics - from reading about the British East India company and its excesses, to the Indian mutiny of 1857, which led to the installation of the British Raj, its independence in 1947 and the subsequent partitioning of the great country. The sectarian violence which arose from India's carving into two separate entities and the unresolved issues, which culminated in the Bengali people going it alone in the early 1970s and the resulting refugee crisis were topics that I enjoyed reading immensely.
There was also the intense fascination with the Nehru dynasty, starting with Motilal Nehru, passing on to his son, Jawaharlal, who became India's first prime minister, post-independence and not forgetting the tragic story of Indira Gandhi and her two sons - Rajiv and Sanjay.
Given that I lived and worked in Colindale, North London, I had the rare privilege of learning Gujurati - the language spoken in the Western region of India. In all honesty, I was taught the finest swear words in Hindi, Gujurati and Urdu, for reasons of respect to all would be readers, will not be translated into English. Words like Maha Chodu, Bhen Chod, Guru Ghantal, Landa Baz and Gandu, to name a few.
By the time I made the decision in August 2011 to undertake the journey, my work colleagues were slightly concerned and wondered aloud, if this wasn't altogether misguided and fool hardy, owing to the fact that I was venturing out there, unaccompanied. But I had no fears whatsoever about the impending trip and getting the requisite visa from the embassy in central London, was an absolute breeze.
Trip Outline and Strategy
My strategy was to kick off in Ahmadabad, spend a few days there,then head out to Delhi, Jaipur and Gurgaon. Fly out to China, travel through a few cities in the People's republic and return to India, wander around Mumbai, return to Ahmadabad and if there's time to spare, venture out to Rajkot to touch base with a few friends, then get back to base, from where, I would return to London.
I must point out that the raison d'etre of my trip was mainly reconnaissance - visiting the world famous textile industries in both India and China. My China experience will not feature in this article for obvious reasons - this is mainly about India.
Ahmadabad was the perfect place to start off for two reasons:
Opportunity to visit the branches of the Reliance retail outfit, started by the late great Dhirubhai Ambani and now being run by his son - the wealthiest man in Asia - Mukesh Ambani.
Making the most of my contact, Paresh Pandya, who works as a manager at MegaMart Iscon,the biggest shopping center in Ahmadabad, in visiting the smaller players in the textile industry.
Despite being aware of the salient fact that Bangalore had a more thriving textile industry, I needed to go somewhere I could maximize the strengths of my local contacts.
Arrival at Ahmadabad
I arrived at the Sardar Vallabhai airport on the 7th of September 2011 at three in the morning and proceeded to head straight to the city. Ahmadabad is the largest and the former capital city of the Gujurat region of the country. I get to meet my old friend, Paresh Pandya in old Ahmadabad from where he ferried me off to a five star hotel in the middle of New Ahmadabad, called Summit, right opposite a place called Laal Bungalow. Given my heavy itinerary for the day, I tried getting a few hours sleep.
By the time I awoke, later that morning, there had been an explosion at the government house in Delhi,which dominated the airwaves the entire day. An event, which led my friend to make a few uncomplimentary remarks about the then Home Secretary -P. Chidambaram and his side activities.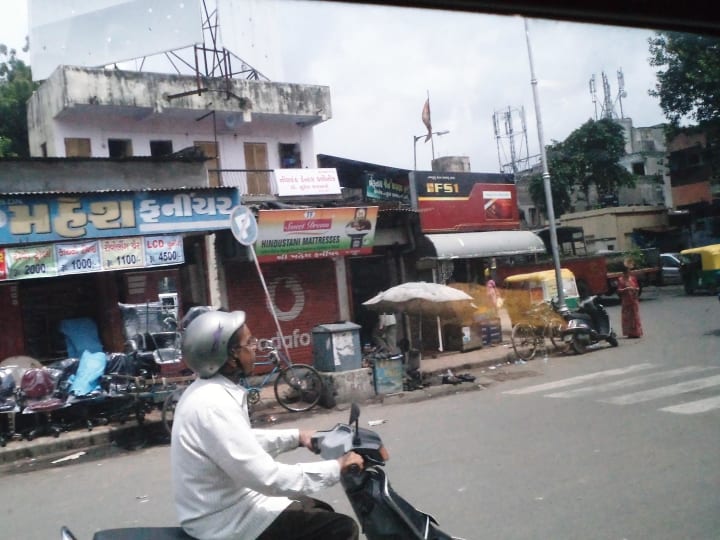 My insights on my time in Ahmadabad are captured in the points below.
Alcohol Ban in the Gujurat region
This was made painfully clear to me by my mate, Paresh Pandya, that regardless of wherever I was in the Gujurat region - Rajkot or Ahmadabad, no alcohol was being served throughout the region. Fortunately, I wasn't at all dismayed by this. It meant that getting to Delhi, took on an even greater meaning and importance.
The term' Sacred Cow' had a whole new meaning
Driving through Ahmadabad, it wasn't uncommon to see cows plumbed in the middle of the road, in and around the city and watching drivers trying their hardest to avoid touching the animals, given their special place in Hinduism. Now contrast this with my Nigerian background, where cows are ultimately destined for one place - the cooking pot and deified, in people's plates, mouths and bellies!
Introduction to Naxalism
Until September 2011, I must confess that I had absolutely no idea of what Naxalism was about, who their leading players were and what their agitation was about. There, certainly, wasn't any coverage of the left wing agitators in the British media.
The then home secretary - P. Chidambaram, in 2011, pointed out that while 26 people have have been killed in terrorist violence and another 46 in insurgency in 2010, 297 people have been killed in Naxalite violence. In his view, Naxalism was the single biggest threat to India. There are those who agree with his view on Naxalism and others who saw his pronouncements as pure political posturing - a deflection from criticism on his leadership as Home Secretary.
The Inexorable and Irresistible Rise of Narendra Modi
At the time of my trip, Narendra Modi was the Chief Minister of the Gujurat region and his international reputation rested on one thing; The massacre of Muslims in his region in 2002, which I read in one of Noam Chomsky's books. The killing of Ehsan Jafri, a high profile Congress politician, was an interesting case in point. The killing allied and Sonia Gandhi's delayed visit to the region, didn't do NC any favors at all and predictions were already being made that Modi, in 2014 will win the general elections and it came to pass.
The liberal use of child labour in Ahmadabad
As indicated above, I went to a number of manufacturers to inquire on the wholesale purchase of clothing. One of such places that I went to was called, Abhilasha Marketing, situated at the Aust Vinayak complex, Vasant Cinema road, outside Daritapur gate, Bardolepura. Here I found young girls, no more than 12 and 13, hard at work, as opposed to getting an education.
It would have been so easy to dismiss this as a complete one-off.
Actually, it wasn't. In trips across the entire city, the use of child labour was quite common place, which meant, that was a well trodden path for several generations of young girls in this ancient city.
Skin Bleaching adverts on National Television
As expected, I was keen to watch the political debates on Indian television and get to grips with the perspectives of the leading players. But what stood out for me, unfortunately, was what went on during the ad breaks.
The prevalence of skin bleaching adverts.
Yes, you read that correctly. The adverts always began with a girl bemoaning her 'dark complexion' and her inability to attract male attention and upon being recommended the special cream, a complete transformation is made, thus leading to the subject, 'looking much better' and being able to attract male attention.
I was deeply saddened by the fact that this was being given air time and legitimacy on Indian television. While skin bleaching is such a massive issue in Britain (among migrant groups) and in Nigeria, the one thing we've never had, has been, the seal of approval by state or privately owned television stations, airing skin bleaching adverts.
It was during my time in new Ahmadabad that I booked my flights to Delhi, Mumbai and Shanghai, China.
Delhi and Gurgaon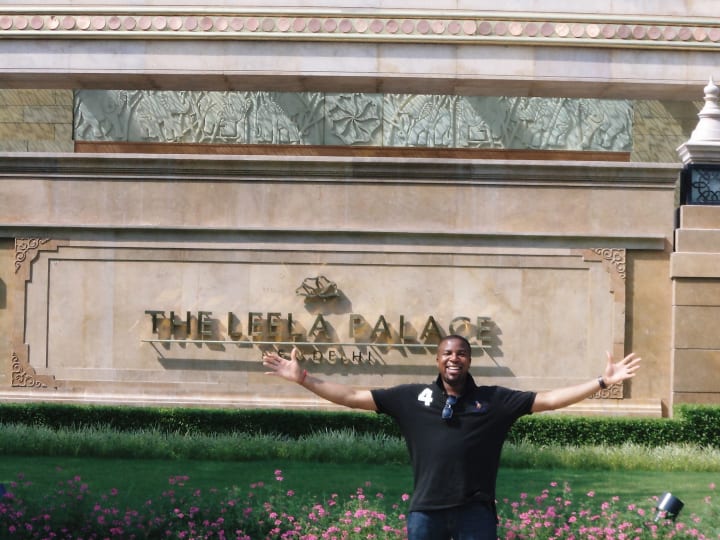 ---
On getting to Delhi, I successfully got in touch with another old colleague of mine - Mitul Vora - who had only relocated from London the year before, to work for Walmart in Gurgaon.
Mitul Vora, being the highly perceptive guy that he is, began by treating me to an appetizer, in driving me round Delhi, taking me the area affected the bombings that took place only a few days prior, then proceeded to take me round the posh and not so posh areas of this great city.
I was quite keen to get to Jaipur from Delhi, given the great stories that I had heard about the 'pink city' ( Jaipur's sobriquet), but time constraints made it absolutely impossible to embark on this journey.
The outline of New Delhi is quite reminiscent of being in posh parts of Lagos, especially the areas that Brits lived in, when Nigeria was a colony.
The best, however, was saved for last and what I saw in Gurgaon, was extraordinary.
Gurgaon's Global Statement of Intent
Once Mitul Vora paid the toll fee to drive into this city, it felt as though we were driving into a brand new world, despite its extraordinarily close proximity to New Delhi.
If Delhi represented what India looked like in the past, when the government and the civil service were the biggest employers of labour, prior to the market reforms of Manmohan Singh, then Gurgaon surely represents a complete break with the past and a clear statement of intent of India's global ambitions and aspirations.
Gurgaon is an entirely blue chip city, comparable to silicon valley in the number of companies that have come to set up shop there. Dhirubhai Ambani's Reliance Supermarkets are headquartered there and even back in September 2011, it was clear all too apparent that India's rise as a global player is inextricably linked to the success of the existence of Gurgaon.
I have to confess to being slightly overcome with emotion sitting in the car, as Mitul Vora drove me through the numerous infrastructural projects being undertaken back then, which I imagine by now, would have long been completed.
Once I had seen Gurgaon, I had absolutely no interest in Mumbai or anywhere else.
The formidable Strength of the Unions.
The unions in India, unlike their British and profoundly compromised Nigerian counterparts, wield quite a bit of power and Walmart learnt this, the hard way - they couldn't get things done, their way. The downside is that with very strong unions, there's a limit to the degree to which bare knuckled laissez-faire capitalism can function, in a few industries, out there.
---
Epilogue
My 2011 trip simply confirms the view that the British attitude to empire, whether in India or Nigeria, was essentially replicating what was done elsewhere - a cut and paste approach. When you examine the events of the partitioning of India into West and East Pakistan and the circumstances which led to East Pakistan becoming Bangladesh, It's near impossible to view the legacy of the British Raj favorably.
India, unlike Nigeria, has much stronger political institutions since independence and has never suffered military coups. It operates a devolved political system, which grants power to the regions as opposed to governing from the center - which has been Nigeria's greatest downfall.
Nigeria's economy was much bigger than India's in the 1970s, when the country made a fortune, resulting from OPEC's decision to punish the west in the aftermath of the Yom Kippur war. General Yakubu Gowon, the head of state, then in his thirties, oversaw the plundering of the profits into 'white elephant projects'.
What's happened since 1991, when Manmohan Singh reformed India's economy has led to what we see today - a country which has already overtaken its former colonial master - Britain - and is perfectly poised to lead the way, in this new century.
It suffices to say, that the trip to India was a life changing trip.
Thanks very much for reading.