Krungthepmahanakhon Amonrattanakosin Mahintharayutthaya Mahadilokphop Noppharatratchathaniburirom Udomratchaniwetmahasathan Amonphimanawatansathit Sakkathattiyawitsanukamprasi. Wait what? Now that is the full ceremonial Thai name of Bangkok, the city of ornate shrines, lively nightlife and delicious street food.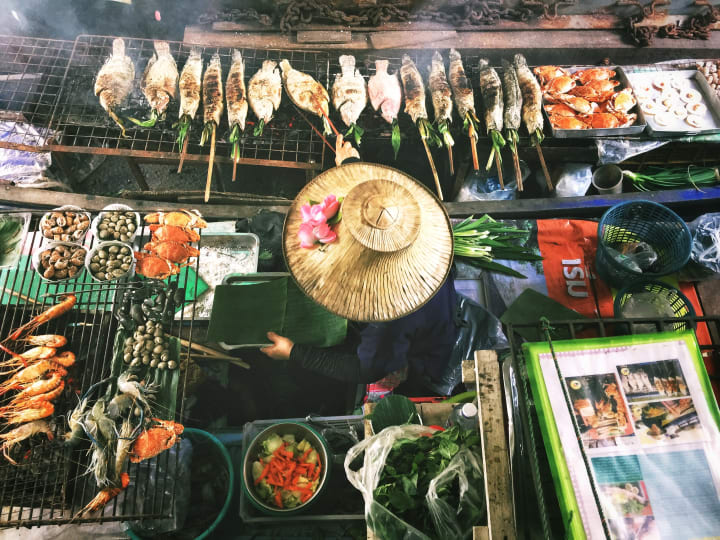 Day 1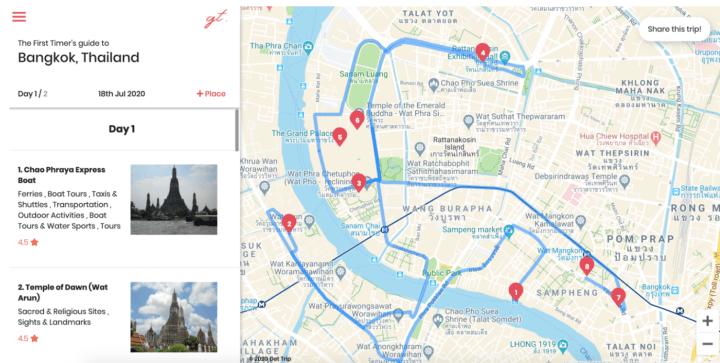 Wake up early and hop on the express boat at one of the many jetties to cruise along the great Chao Phraya river and see both sides of Bangkok from this unique vantage point. Feel the cool morning breeze and see an eclectic mix of modern city skyscrapers and old riverside houses.
From a distance, the 70m tall Wat Arun pagoda towers over the west riverbank skyline. It is one of the most picturesque temples in Bangkok that harks back to the ancient Ayutthaya kingdom. Slowly explore the temple ground.
Cross the river to Wat Pho to see the iconic giant reclining Buddha. It also houses a school of traditional Thai massage. Try it. It is one of the best massages ever in Bangkok.
At lunch time, head to the one Michelin star Methavalai Sorndaeng restaurant for an authentic old school Thai food. While being serenaded by classical Thai music among the classic decor, sample their omelette, seafood tom yam, crispy rice noodles in sweet and sour sauce, curries and stick mango rice dessert.
Take a tuk-tuk to the jaw-droppingly gorgeous Grand Palace not too far away. This is the city's top tourist attraction. It is home to generations of Thai kings and is still use today for official ceremonies. Admire the remarkable architecture and the bejewelled buildings. Within the large compound, don't miss the magnificent Emerald Buddha inside one of the temples.
In the evening, amble along the streets of Chinatown for local delicacies that can be brought back home as treats for family and friends. For dinner, try the famous Nai Ek Roll Noodle — roast pork and rolled noodle in a rich broth.
Day 2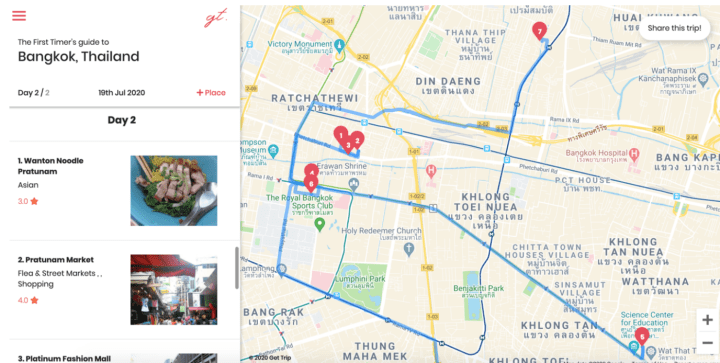 Rise and shine. Start the day with a simple wanton noodle breakfast at Bamii Zap 2. There will usually be a queue of tourists but worry not as the turnover is quite fast. Portion is small. Add a little chilli to spice it up.
After that, visit the Pratunam morning market right next door. Take a quick stroll through the line of shops selling clothes, souvenirs and snacks.
Across the road, enter the Platinum shopping mall. You can find all sorts of clothes at very reasonable price. Some tourists come with empty suitcases to be completely filled up with clothes later on. Be sure to bargain for better price. At the upper floor, there is a food court that sells really good lobster noodle.
When you're done, walk to Siam Paragon, an upscale shopping mall in the heart of the city. The basement of the mall is filled with many interesting restaurants and food kiosks. Pause for snacks and eat to your heart's content. Walk around and enjoy the mall culture.
Grab a table at MK Gold in Siam Paragon for lunch. It is a popular local steamboat restaurant chain. Try their famous herbal roast duck, hotpot shrimp paste, dim sum dishes and Thai ice milk tea.
Do another round of window shopping at nearby Siam Square. Take a break and have some mango shaved ice dessert at After You dessert shop.
A trip to Bangkok isn't complete without a visit to one of the night markets. As the sun sets, take a ride to the Train Night Market Ratchada. It is lined with everything from delicious street food, to fashionable clothings and to vintage items. The night market is charmingly cluttered and crowded with people. Order a Chang beer, sit down and people watch to finish the day off.
What other places that you think should be in this trip? We would love to hear from you.