Ideas for Traveling to Your Next Big Destination
How to travel while traveling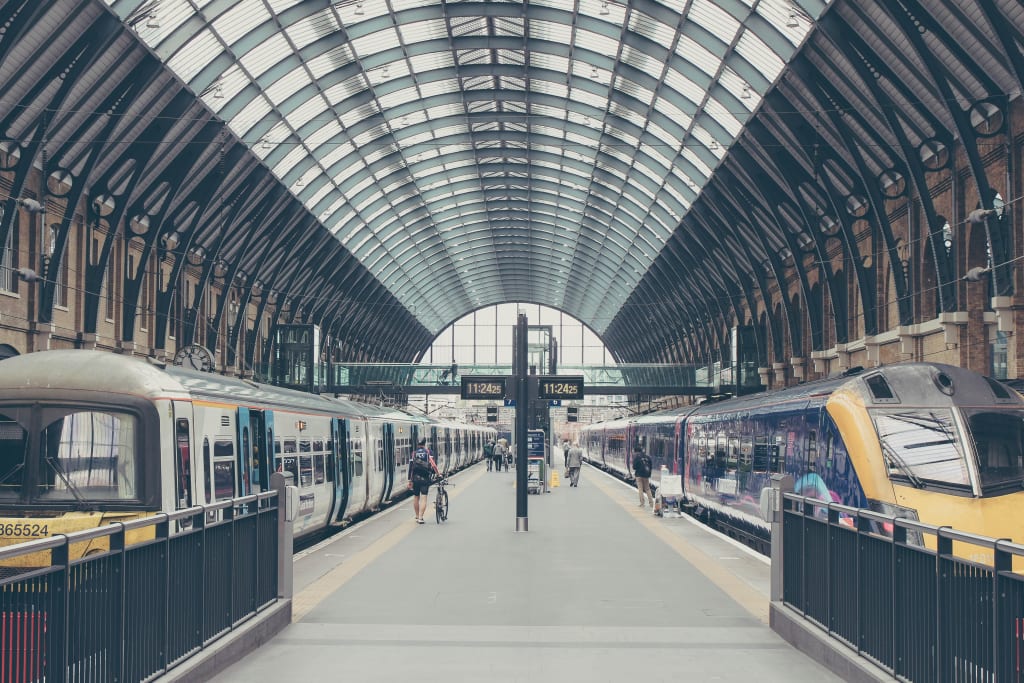 Traveling is something that every living thing has to do from time and again. Moreover, as human beings, we are blessed to have so many ways of commuting. Also, that's why it's criminal for you to travel to your next big destination annoyingly, when you can do so with a bang! That said, if you are ever running out of ideas,
Hire a truck.
Some destinations are usually known for their rough terrains, and for that reason, getting a few monster trucks to aid with your travels wouldn't be that much of a bad idea. First things first, driving a monster truck is fun. Hiring one is also quite affordable, as long as you know where to get one. Just make sure you have one that has been modified to allow you, your friends, family, or colleagues (depending on whom you are traveling) to have some fun while being comfortable.
The Cable Car in San Francisco
Let's be honest here; not every city has a cable car. Therefore, what mode of transportation would be better suited for making an entrance into San Francisco than by use of a cable car? It would be too darn exciting, especially if you haven't been able to use one before. The experience is incredibly exciting since cable cars have that 1800 feel. So to make matters even better, they are very affordable. In most cases, you can only part with a mere $7 a ride, which is much less compared to getting a cab.
The Suspension Railway in Germany
If you are ever in Germany, then you should consider making your grand entrance into the town of Wuppertal by use of the suspension railway. Just by the name alone you know taking the suspension railway would be the most exciting thing you ever get to do—especially if you haven't already. Since the technology is well over a century old, you should also find it scintillating to behold. The technology aside, you'll also have the chance to enjoy the fascinating scenery of trees, forest, and sturdy metallic constructions.
Travel by gondola.
Venice is an ancient, fascinating city that has buildings that are centuries old. Since most of the town is engulfed with rivers, it's no surprise that the most convenient choice of transport is the gondola. For those who don't know, a gondola is some elongated boat that has a guide propelling it from the rear using a long stick (I don't know what it's called). Though it is considered a bit pricey (80-100 dollars a ride), the experience is usually one that you can only find in Venice, especially at night.
Travel By Tuk-Tuk In Mombasa
If you are ever in the coastal city of Kenya, and are bored of traveling by car, then all you can do is grab a tuk-tuk, and be on your way. When you visit a tuk-tuk, you can be assured of a ride full of unblocked views of the old buildings, which can be an exciting experience altogether. The cost of the trips usually depends on your destination, but it can start from a dollar, and be not more than three dollars.
Traveling is supposed to be a fun experience. Thankfully, there is no absurd rule that will limit you to making your entrance in any given manner or form—unless of course, you want to enter a major city on a lion's back. Your options are limitless, meaning you can do just about anything you want. Make the internet your friend since there are so many ideas there that you can use.
It is also essential for you to consider the cost, as well as the number of people you'll be traveling with. It would be absurd hiring a full bus when it's only two people that are going. Last but not least, always remember to have a fitting budget, and prepare for your journey. The last thing you want is to get in trouble, because of a mere lack of preparation.