I Travel Balkans
Tips and Hostel Reviews for Solo Traveling the Balkans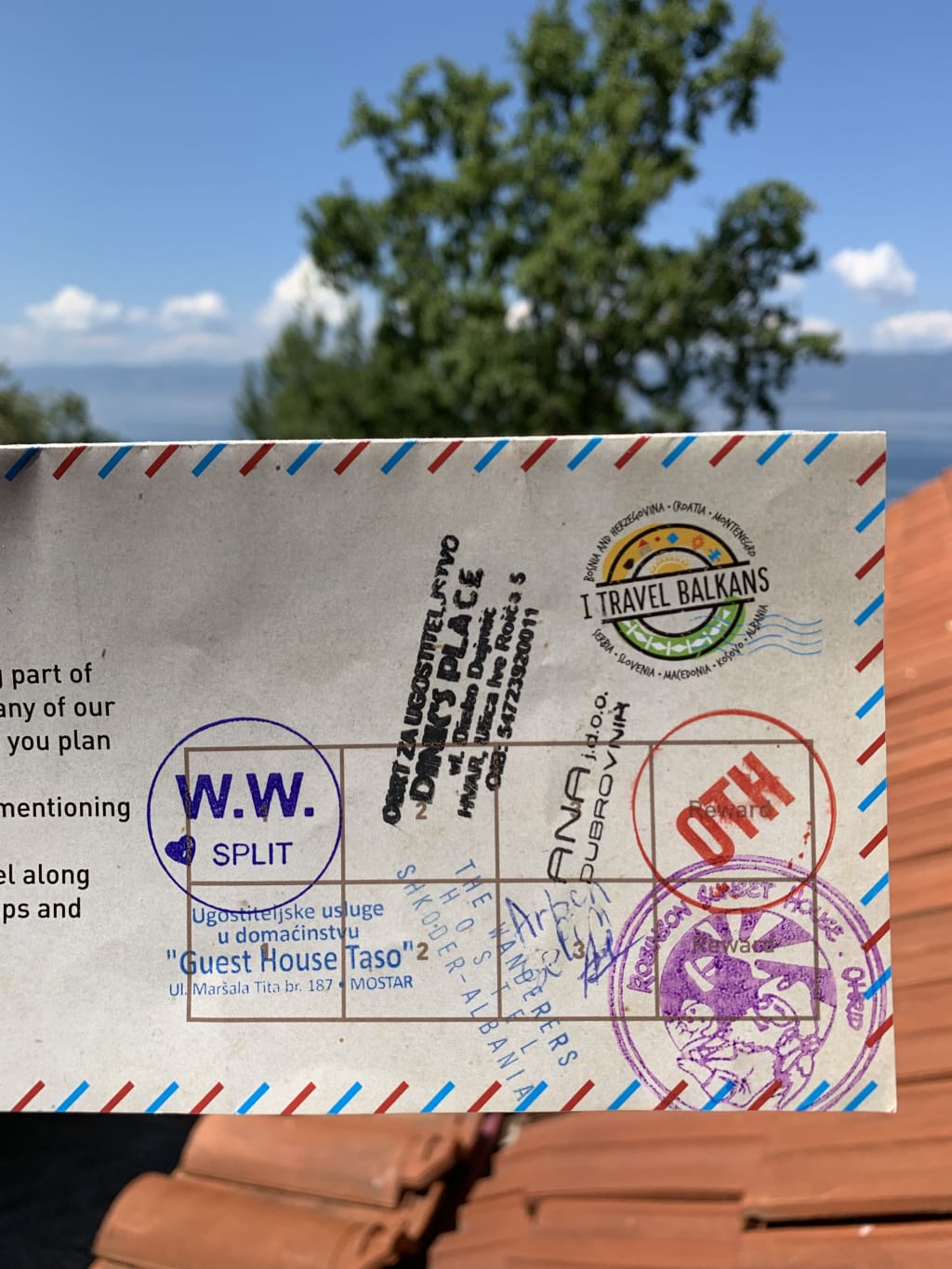 Stamps from each of the I Travel Balkans hostels that I stayed at.
If you're planning to visit the Balkans (and I highly recommend you do) check out I Travel Balkans. It's a network of hostels that you get a 10 percent discount at, if you book directly through the hostels and mention "I Travel Balkans."
I stayed at eight (reviews of each below) of them (almost my whole time in the Balkans, from Croatia to North Macedonia), and all but one were amazing! The hostels are really geared towards solo travelers (which I am), and had the perfect mix of social environments, day trips, activities, friendly staff, and clean facilities.
Bonus: For every fourth hostel you stay at in the network, you get a gift. The gift depends on the hostel you're at, but are worth about €7-10 in value. I got a free sunset mountain-top barbecue in Kotor, Montenegro, and a boat day trip on Lake Ohrid, North Macedonia. Other travelers said they had received gifts like free laundry, and a bottle of wine as well.
The I Travel Balkans hostels that I stayed at, in the order that I visited:
Split wasn't my favorite spot in Croatia, but I met some great people at Wonderful World, and it was a great base for seeing the old town and hiking up the beautiful, forested hill that overlooks the city. I was only here for a couple of days on my way to Hvar.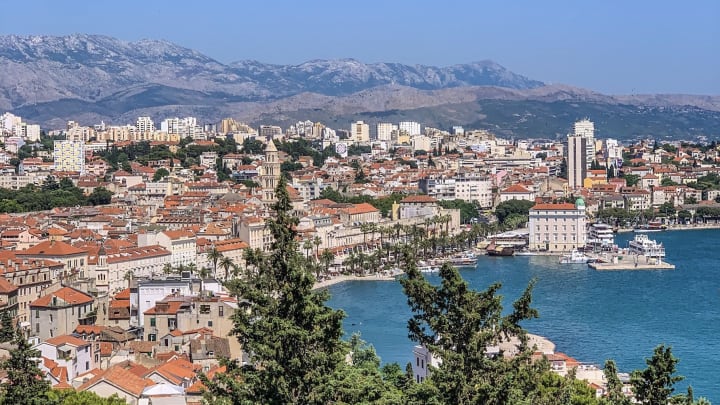 Dink's Place was fun, and definitely a party spot, so if that's what you want, Mat will show you all the good spots for going out (he is also an amazing chef, so try to stay on a night when he is cooking dinner). Also, it is walking distance to a relatively secluded beach. I highly recommend finding some people in the hostel to rent a boat with. It's very affordable if you get three or four other people to go with, and you can spend the day boating around the smaller islands and swimming.
Hostel & Rooms Ana (also Hostel Amnesia) - Dubrovnik, Croatia
First off, Dubrovnik is overrun with tourists. Yes, it's a beautiful city, but unless you're a diehard Game of Thrones fan (which I am), I recommend spending your time elsewhere in Croatia. This hostel was more expensive than any other hostel I stayed in during my three months in Europe, and that included cities like Stockholm and Berlin. The hostel is above a bar and club, so it remains loud, late into the night. There isn't a place to cook, or socialize with other travelers. I switched to Hostel Angelina (just as expensive), which was much better. It had a new kitchen, an outdoor area for socializing, fun nightly activities, quiet rooms for sleeping, and super friendly and helpful staff for booking tours and providing recommendations.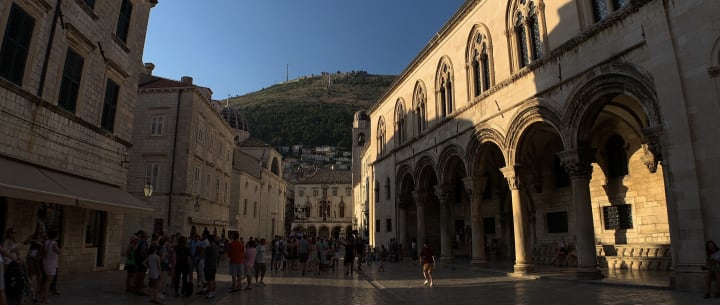 Taso is a real host. This is a small intimate hostel, which makes it perfect for getting a real feel for Mostar, a beautiful city divided by war. I recommend taking the day tour; Taso will drive you around the whole day, taking you to waterfalls and viewpoints while telling you about the history of Bosnia, and his personal experience as a native of Mostar. Also, the free walking tour in Mostar is a unique one that you won't want to miss.
Smack in the middle of Old Town as the name suggests, it provides the perfect location for exploring Kotor. The sunset BBQ is amazing, providing great views over Kotor from an old abandoned fort and prison.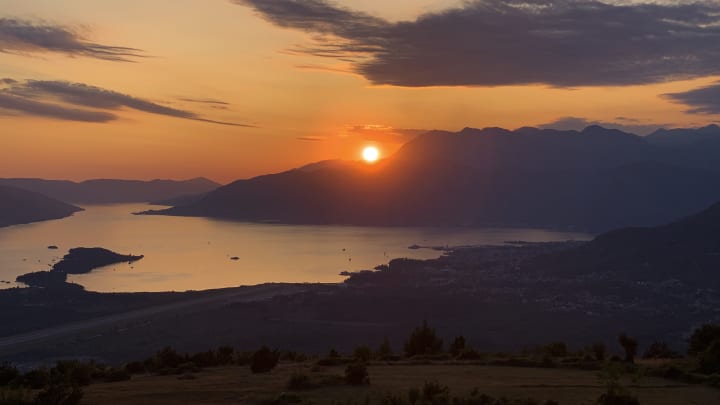 The perfect jumping-off point for heading up north to hike in the Accursed Mountains. The hostel sets everything up for you; transportation and accommodation at the below guesthouse are also part of I Travel Balkans, providing you with a hearty breakfast before setting out. You can leave your big bags at the hostel while doing the trek, and on your return it's a grand old party with other returned trekkers and the family that runs the hostel, celebrating and dancing with you into the night.
The photo speaks for itself. This beautiful guesthouse is nestled in the mountains, without another house in sight. It provides the perfect starting point for a day-long hike from Valbonë to Theth. A great home-cooked dinner and breakfast are provided. Enjoy good conversation around a bonfire before calling it an early night, to begin your trek first thing the next morning. Arben drives you a short 10 minutes to the start of the trail. The hike was one of the highlights of my trip, providing spectacular vistas across Albania that I didn't know existed. Check out my Instagram for photos from the hike.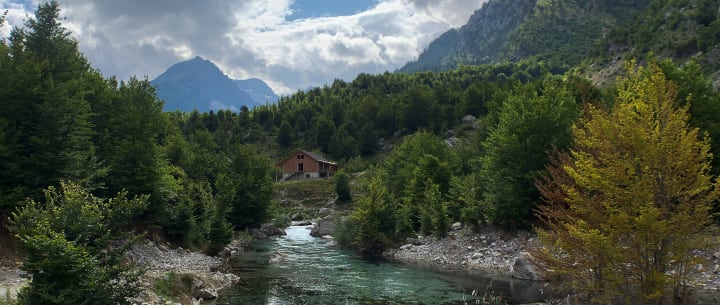 This was the most relaxing place I stayed during my three months in Europe. A little ways outside of the city of Ohrid, Robinson's has beautiful views over the lake, and is only a few steps from the water. A small shop nearby and a good kitchen make it easy to prepare meals. There are a few small restaurants within walking distance too, if you'd rather not cook. The highlight by far was the day-long boat trip. One of the owners took seven of us out for the day. Try your hand at surfing behind the boat, and stop for a nice swim before enjoying one of the most delicious lunches in Europe (best fish), in the small secluded lakeside village of Trpejca. After lunch we enjoyed espresso while sitting in Lake Ohrid, before boating to a little stretch of deserted beach for another swim, and then boating back as the sun set over the lake.
Other Hostels of Note:
Their sister hostel, Mellow Monkey, is part of the I Travel Balkans network, but I stayed at Lazy Monkey. They hold joint social events, so you would probably have similar experiences at either hostel. Lazy Monkey did have a really nice outdoor area, and is a bit closer to the swimming spot.
Worried about not being able to call and book, because you don't have a local SIM card or international calling? Not a problem; most of these hostels use WhatsApp. So, I either messaged on WhatsApp to book, or sent the hostel an email. I even had the hostel I was staying at call ahead and book the next one for me, in two cases.
Note: I visited all of these hostels in the summer during peak season, and as with any hostel, most of what I enjoyed about these hostels were the people that I met there. While in general I think all of these places attract like-minded solo travelers, your experience will depend mostly on the people that happen to be there at the same time as you.
Disclaimer: I have no affiliation with I Travel Balkans; I'm just happy to pass on the great spots to other travelers. :)
Have you visited any of these hostels, or others in the Balkans that you would recommend? Let me know in the comments.
Happy travels,
-Aviv