I'm nothing without Travel Industry
traveler in the world without traveling
You might think that the title is a bit of exaggeration but let's be honest... It's been half a year since we were forced to "stay home" and I don't see the end of it. Again, you might think I'm exaggerating but we all thought it would be gone by summer. Then the summer came along and somehow nothing changed. Now we are going into the fall and all the restrictions seem to come back, stay the same or simply not go away any time soon. It makes me wonder if the travel industry will survive all of that? Are we ever going to travel the way we used to?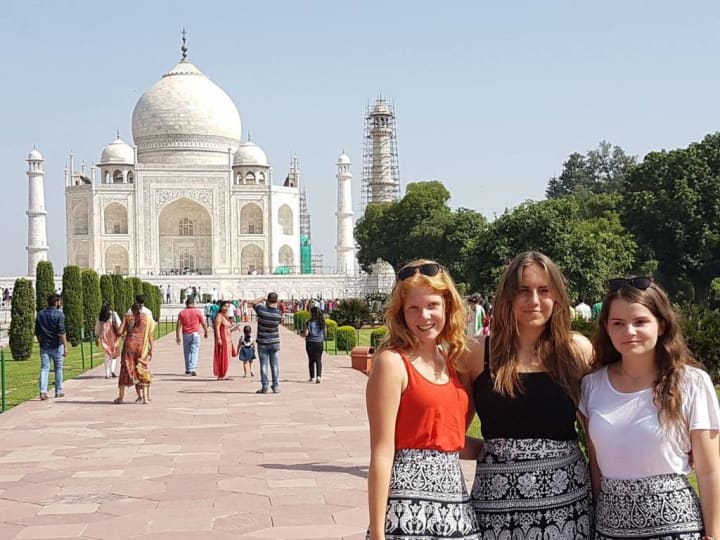 I have to admit, I like many things about traveling during COVID-19. Empty airports, loads of space in the airplanes, everything seems to go faster and smoother without all those crazy crowds, we'd think. Still, that only applies to places where we can actually go to. To me those are some of the states in the USA. My husband and I travelled to Denver, CO a few weeks ago and we enjoyed it a lot. There was no one sitting between us in the airplane, we went through the airport security within 10 minutes and appreciated exploring Denver without the summer crowds that would usually flood the city and close by trails. Still, wearing a mask during the whole flight was quite annoying, then wearing it in that heat in some of the parks was even worse. To be honest I'd take it off as soon as I saw a couple of people not wearing it and felt like I wouldn't be the only one. My husband would wear it more often and didn't take it off any time he could and I just felt bad for him because it was so freaking hot but he felt like he had to be "respectful" to others.
I guess, all of the above are small simple things that we can deal with on an everyday basis. However, lately I started thinking what am I going to do with my life in the long run. For me it was obvious, once I get my work permit I'll get a job as a tour guide in DC, or in the hostel or even better, I'll become a Trek America leader (if you don't know what I'm talking about then see the link below- my absolute favorite!)
https://www.trekamerica.com/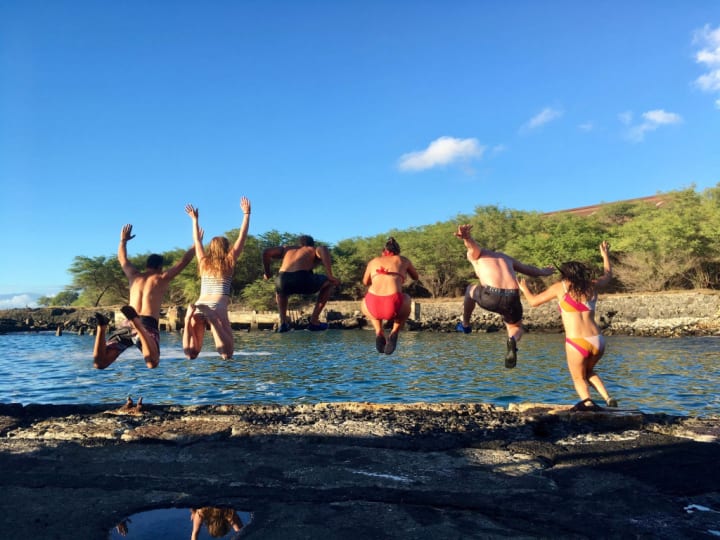 So yeah... In my head this winter I'm going to apply to be a tour leader for Trek America next summer. It gets me thinking though, is all of this going to be over next year? Honestly, I have no idea! I mean, I can only speak for myself but I never expected for this stupid virus to go on for the whole year. Currently Trek America decided to stop all of their tours until the beginning of 2021. Just a month ago they were suspending them only until September 30th, 2020 but I guess they re- assessed the situation when they realized nothing was getting better. Does it mean that they'll hold their recruitment the way they usually do in January? Are they even going to hire new tour leaders? If they do, what if another summer gets cancelled?
Many people think that traveling is only a hobby. It's something crazy and/or rich people do because they have nothing better to do with their time and/or money. What they don't realize is that for some people traveling is like the air in our lungs. It keeps us going. I built my whole life on traveling. For years my new destination would determine my career, not the other way around. Even if I absolutely hated my job I knew that there was another trip to look forward to. Another weekend full of exploring. That's how I spent all of my savings, that's the only thing I thought about: Where to go next?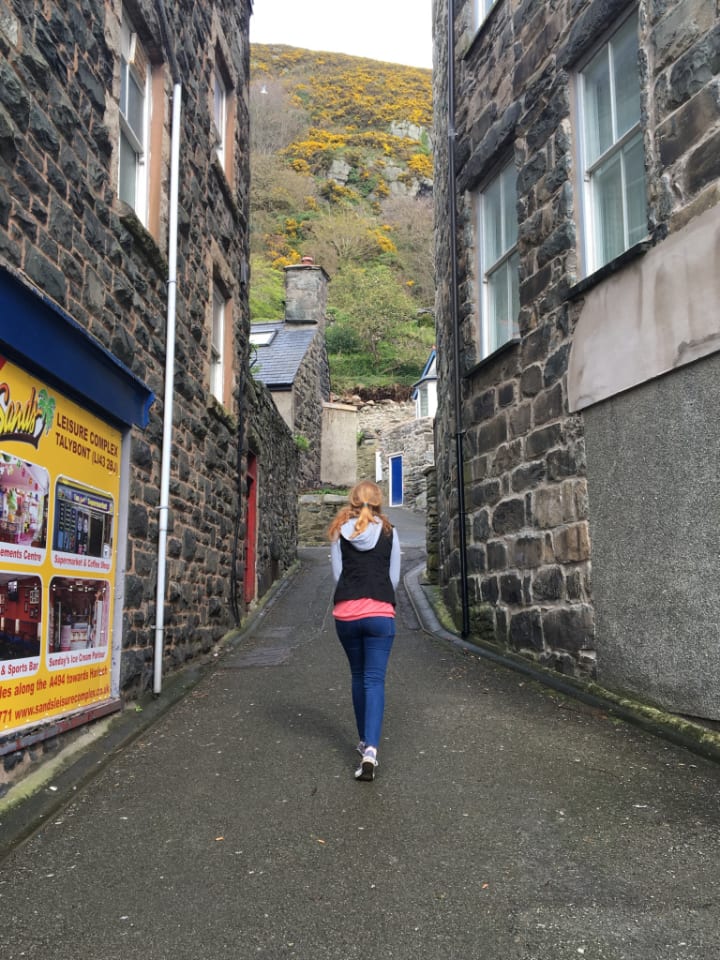 All of my career goals are based on the travel industry. Tour leader, tour guide, travel blogger, travel agency owner, employee of a cultural exchange agency, etc. All of that is based on the simple assumption people will be able to travel freely and while I'm hoping next year will be better and we will come back to NORMAL... part of me has some doubts about that.
A few days ago I found out that one of my favorite tour leaders from Indonesia quit her job and got a new one, I guess in some kind of office from what I could see. It broke my heart a little, I'm serious. She was absolutely amazing. She was the only tour guide I had, who seemed to be fun but very culture focused as well. I was so annoyed every time she told me I couldn't wear my crop tops and booty shorts in the village where they saw a white person like once a month maximum but she also taught me more about Indonesian culture than anyone else ever could. What's more important, she taught me a deep respect for her people and their traditions. I always thought I'd be able to visit her and take one of her tours again. I was so proud of her when she got to travel to different countries to be a tour leader in Asia. Even if I couldn't travel with her I was so happy that she had a chance to explore on her own. And now all that is gone.
I miss flying, actually I miss the airports too. I miss packing and that excitement when I knew that there's nothing holding me back from traveling. I miss walking around the city for hours, getting lost and calling it exploring. Finding new surprising places I would never find without getting lost in the first place. I miss being able to be on 3 different continents within a month. I miss not checking restrictions every time I want to go somewhere and not having my plans being constantly cancelled. I miss people smiling to each other, talking to each other and being able to actually understand each other. I mean, c'mon, we all seem to become deaf since the whole idea of the masks came in! I miss eating out wherever I want to, whenever I want to without previously checking if the place has been closed due to some regulations. I don't miss crowds tho... nope, the emptiness at the airports and some major attractions is the best outcome of the coronavirus, that's for sure! I love booking appointments and being able to see places with only a few other people around me.
In the end, I'd give up the space and lack of crowds over being able to travel freely any day. After 6 months even the US seems like a very small country. Kinda claustrophobic. And seriously, what am I going to do with my life? Two years I've been waiting to get that work permit and finally become a tour guide. Two years of being sure that one day I'll finally start getting paid for doing what I love. Some people have already built their lives on the travel industry. They have companies, jobs and people depending on them and all of that might be taken away. How long can travel companies survive? How long can I live feeling trapped in the state of Virginia?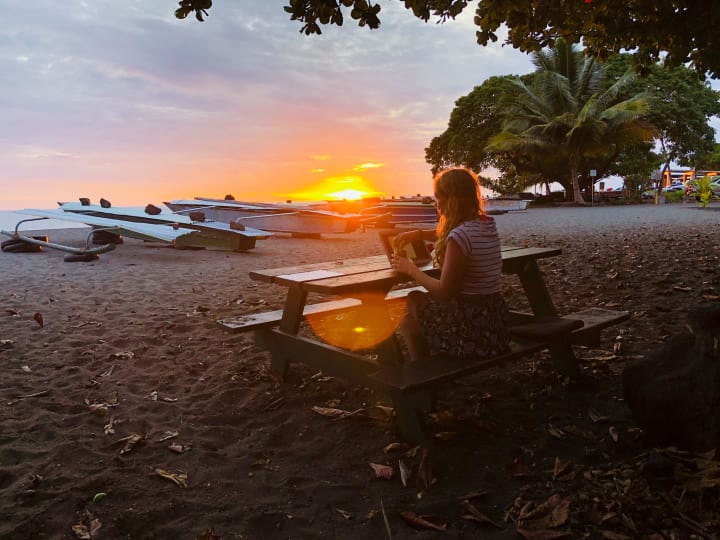 Well, not long. Since my birthday is coming I decided to treat myself with a trip to Austin, TX. Denver proved that even if the whole world is upside down we still can enjoy some kind of traveling. Keep your fingers crossed for me that nothing gets cancelled! Also pray with me that next year we all will be able to resume our travel plans. One thing I realized lately is that my body might explode if it doesn't get its yearly dose of traveling. Let's hope that's not gonna happen! Meanwhile if you need some travel inspiration visit my blog and start planning your next adventure!