I Got Stranded in Europe for THREE DAYS Amid Multi-Country Strikes
No one protests like the French.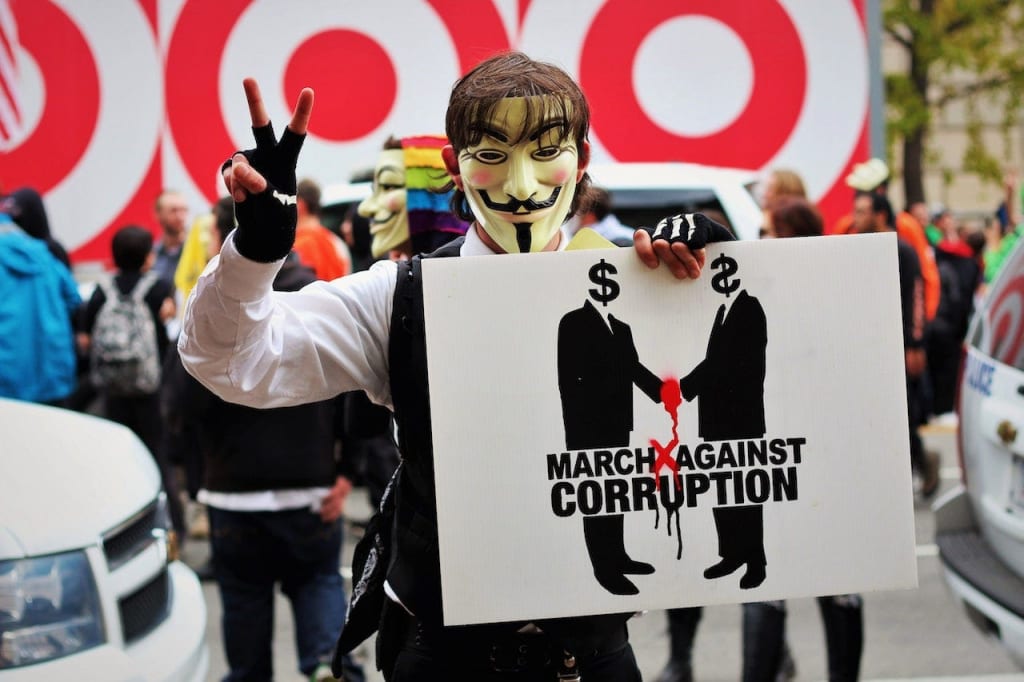 From the days of King Louis XVI to present-day France, no one rebelled like the French. But, while they stole headlines around the world recently, other countries were also protesting and on strike:
My travel troubles preceded the strikes.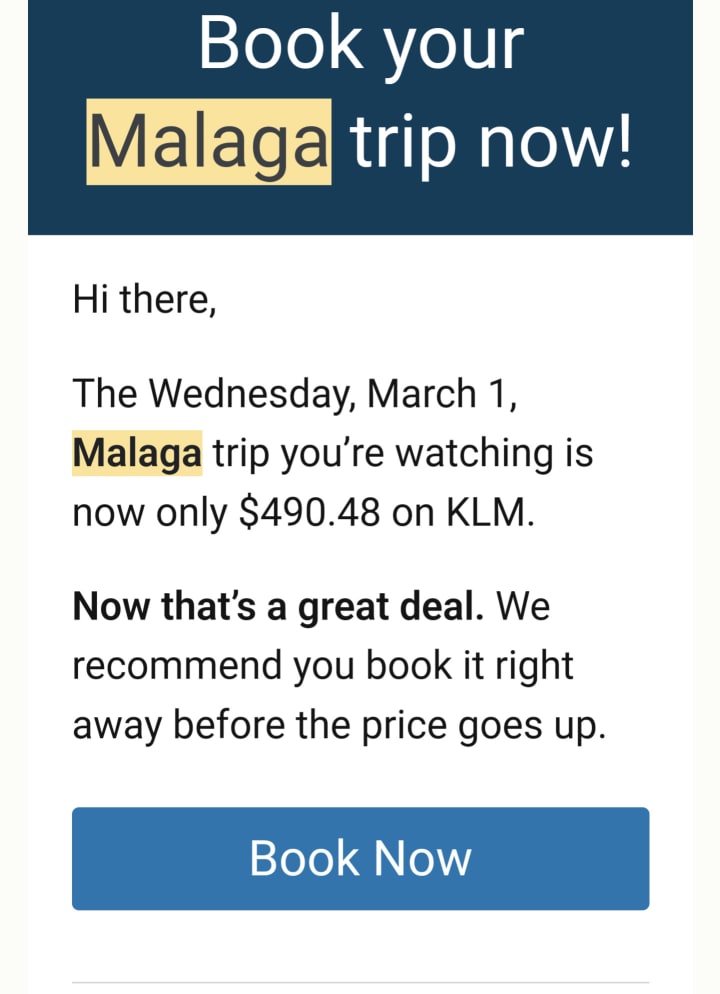 I first considered traveling to Spain when I saw ridiculously cheap tickets last summer. After booking my ticket in October, my itinerary changed several times. One of the most significant changes involved moving me from one flight out of Malaga to another.
Capital One Travel assured me in December that it had handled this major change. Yet, when it was time to check in on March 30th for my return trip, I noticed my flight from Spain to the UK was missing. I could only check into my connecting flight from the UK to Atlanta, GA.
Capital One Travel really dropped the ball. Not only did they forget to rebook my flight while telling me they had, but when I called them, the agent initially told me there was nothing he could do. He offered to refund my flight.
I asked him if he thought I was stupid and didn't know how much a last-minute flight to fly across the world costs. It took two hours on the phone to get me rebooked on the flight out of Spain. I went to bed at 2 AM, thinking it was all handled now.
I woke up to bad news.
I woke up at 7 AM to an email from British Airways saying my flight was canceled. It gave no explanation for why this was and would not answer the phones.
Once I received the affirmative to leave my Airbnb a little later, I booked another suite and went back to sleep. My new Airbnb was nicer than the old one and it was downtown, which was a nice distraction from the mess I had now found myself in.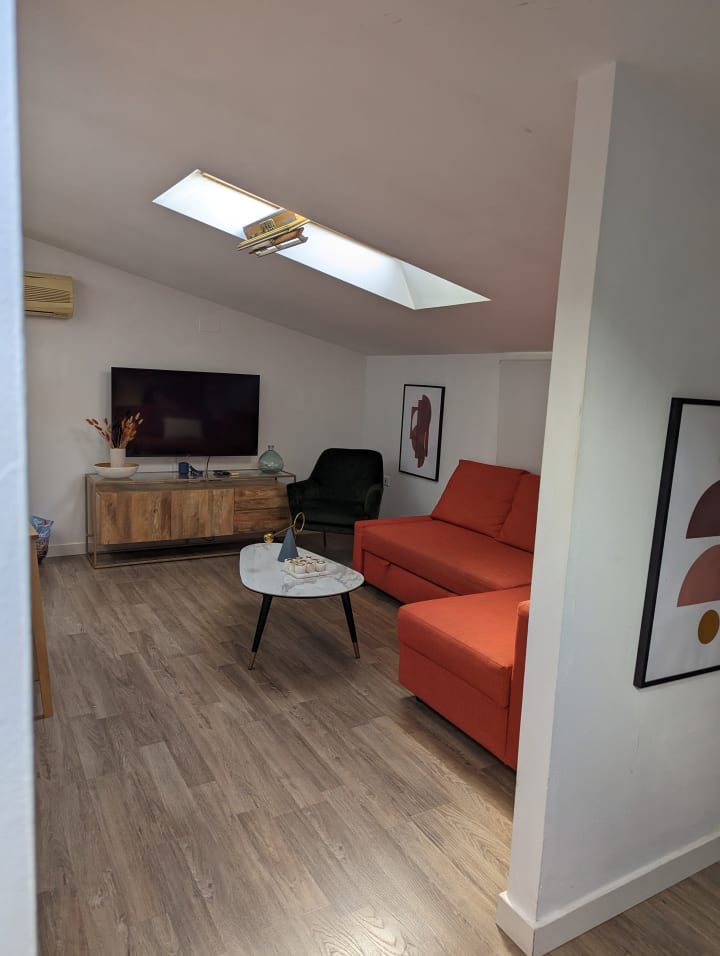 The following day, we got stuck on the tarmac.
The Malaga airport was operating normally when I arrived, but I received a warning of longer-than-normal lines at Heathrow. This made me suspicious, so I looked it up. That's when I discovered that airline and airport workers across Europe were on strike for better pay and pension plans.
Apparently, the strike was so bad in Heathrow that British Airways sent Finnair to get us instead. We were scheduled to leave at 11 AM. Instead, we sat on the tarmac for hours. Why? France's air traffic controllers were on strike, and there was no one to clear us to fly over France.
We left so late that my flight to Atlanta had already gone when I arrived in the UK. British Airways greeted us at the gate with packages containing:
Our tickets for the next flight in the morning
$10 food voucher for food at the airport
Hotel voucher for the night at their hotel
2 Shuttle passes to go to the hotel and come back in the morning
The Rennaissance Hotel was an absolute disaster.
After leaving nice, toasty weather in Spain, I was now freezing my butt off in cold, rainy London. We waited for at least an hour for a shuttle to come. Then, we crowded on and started the 15-minute drive to the hotel.
I went through three rooms before finally finding one adequately cleaned. You probably think I'm a diva, so let me share the photos. I took all pictures upon entering the rooms. Yes, even the first one.
ROOM ONE: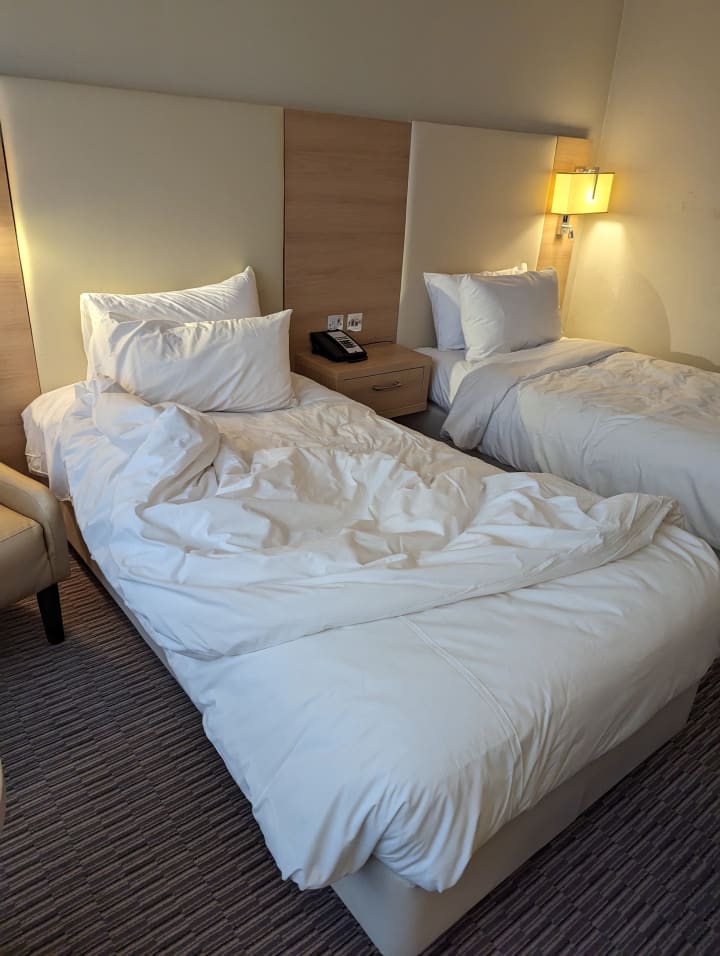 ROOM TWO: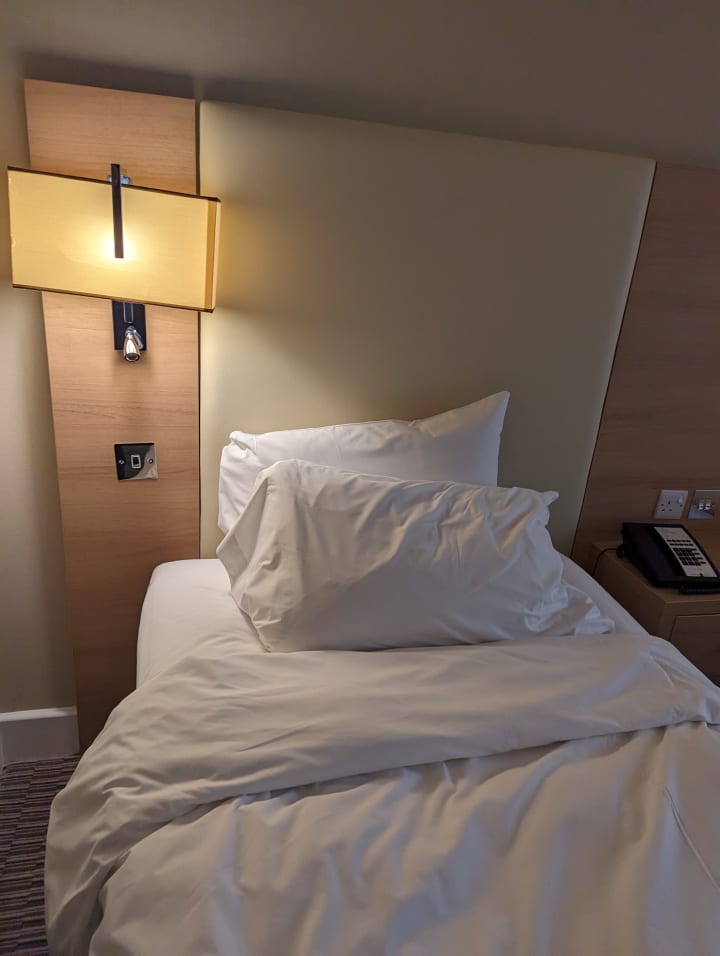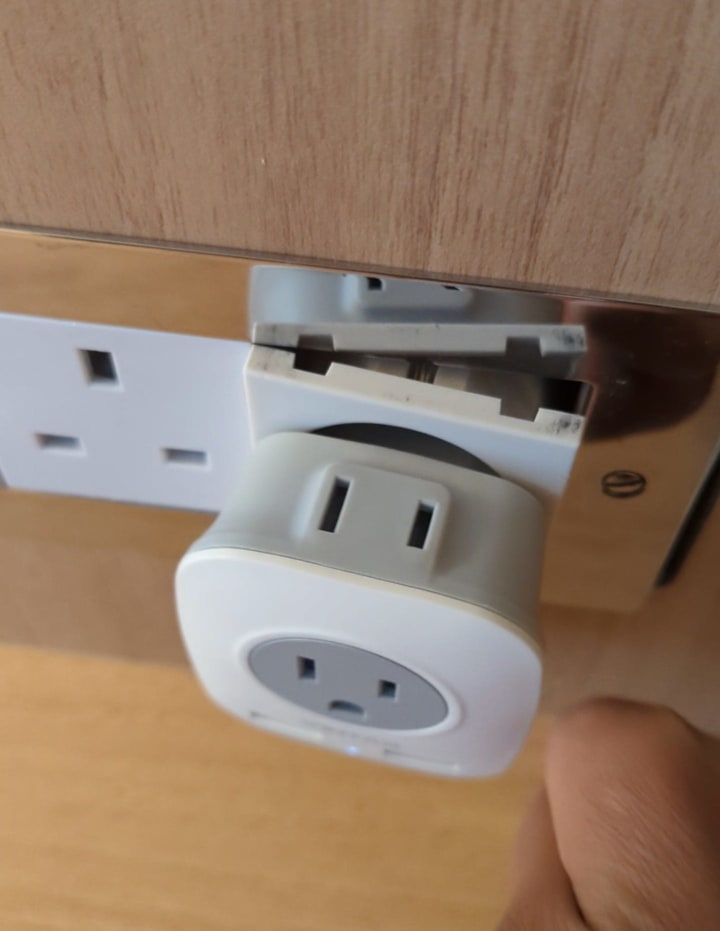 The UK workers were rude as hell. I spent three days and one night total in the UK during my trip to Europe, and I am officially cured of the belief that British people are inherently polite.
The one good thing about the hotel? The food was really good. Their lentil stew was amazing. Courtesy of British Airways, we had complimentary access to the dinner and breakfast buffets.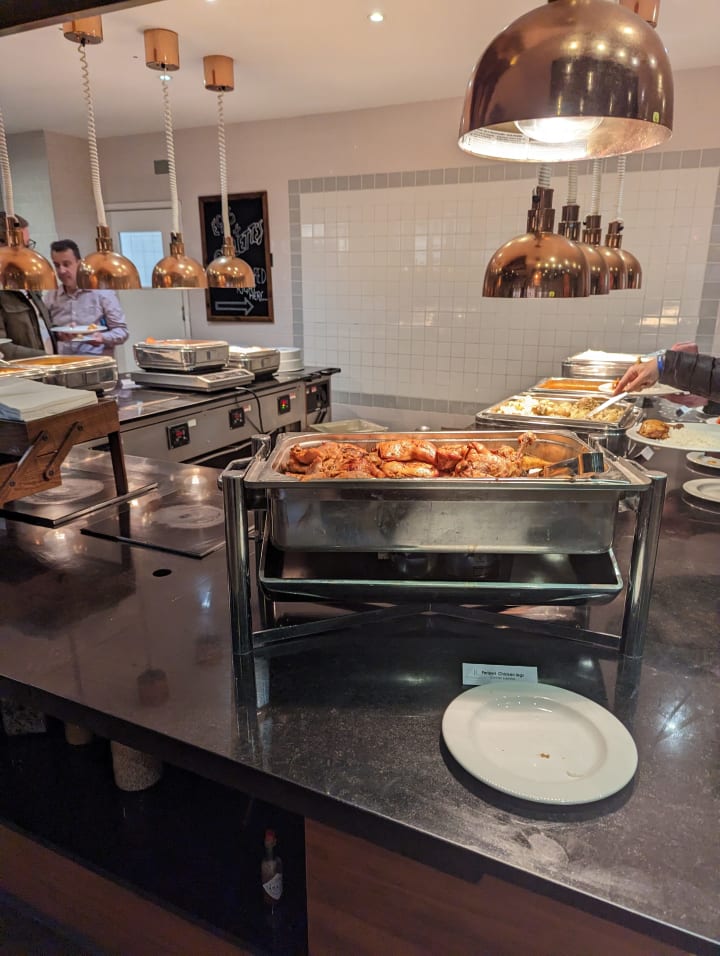 I discovered I wasn't guaranteed a flight out of the UK.
When I returned to my room, I tried to check into my next flight but couldn't. After some more digging, I realized I wasn't being taken home by British Airways or their airline partner: American Airlines.
Instead, I was going home via the most reliable option to get to Atlanta. You probably already guessed it: Delta Airlines. That also meant I didn't have an actual ticket, which is why I couldn't check in. They had booked me on standby.
The next morning, I rushed to the airport as early as possible, checked in, and finally got my ticket printed. This was now Day 3 of trying to get home, so I felt reluctant to get my hopes up, Delta or no Delta. Even on the tarmac, I fully expected to be stranded again or told to deplane.
We were late, but an hour after our scheduled time, we were airborne, and I was finally on my way to Atlanta. When I arrived, I only had time to sleep, wake up, and start my workweek, thoroughly jet-lagged.
Three days later, I was on another plane to California.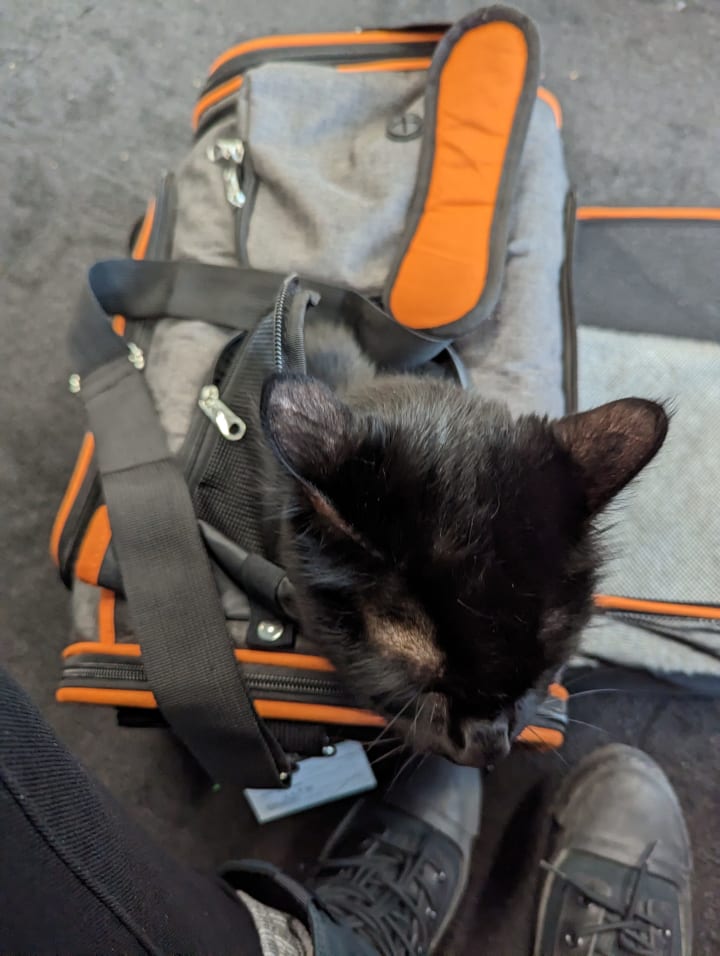 My mom had booked a last-minute flight to join me in Mexico. She was on a different flight and arrived an hour or two after we did. In the meantime, Shadow and I headed to the vehicle storage to see if we could get Samson (my FJ Cruiser) up and running.
Nope.
Dead battery.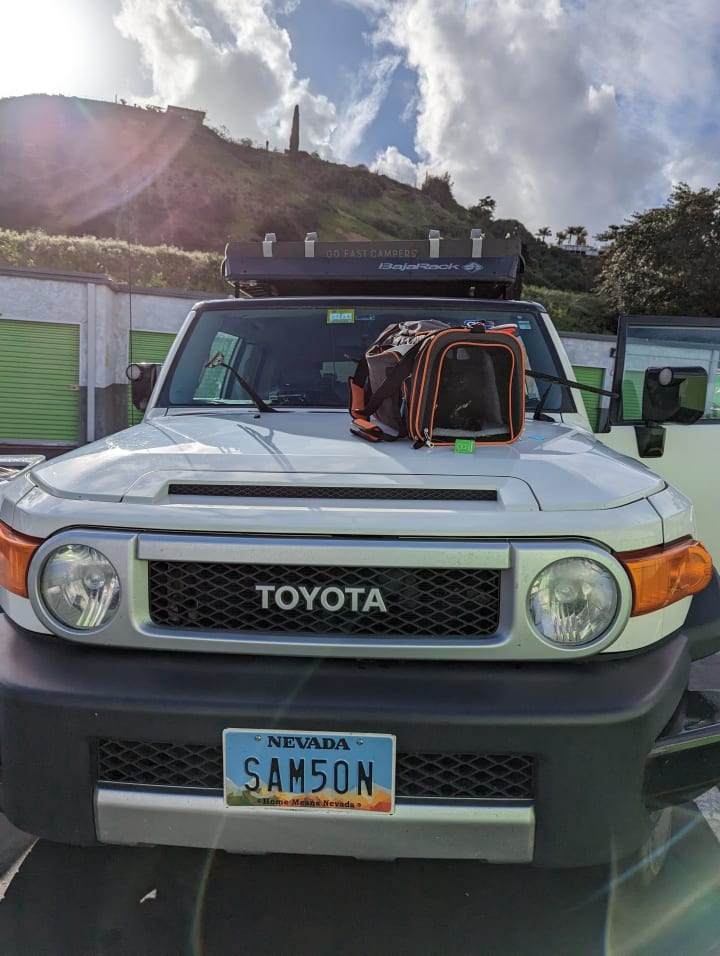 I had disconnected the battery before leaving, but two months is a long time, and it had discharged too much for a start. I was able to get it running, but couldn't tighten the terminals with the tools I had, so I finally called AAA. I have had my membership since 2018; this was my first time booking anything. They arrived in 20 minutes.
By the time Mom and the DoorDash guy arrived, Samson had recovered his strength and was ready to start our 3-hour drive to Mexico.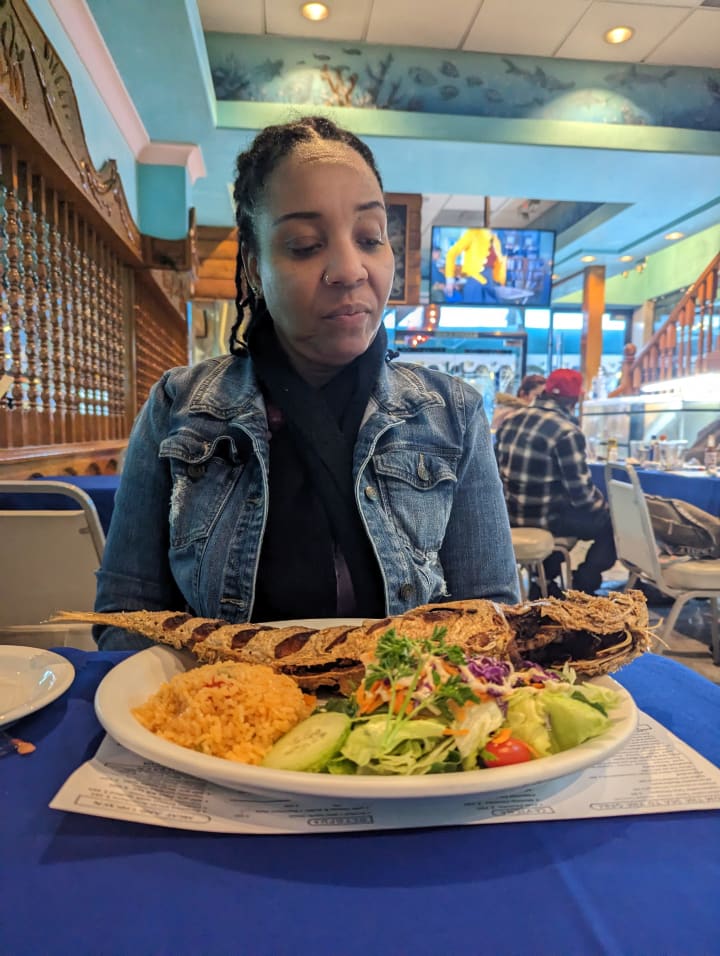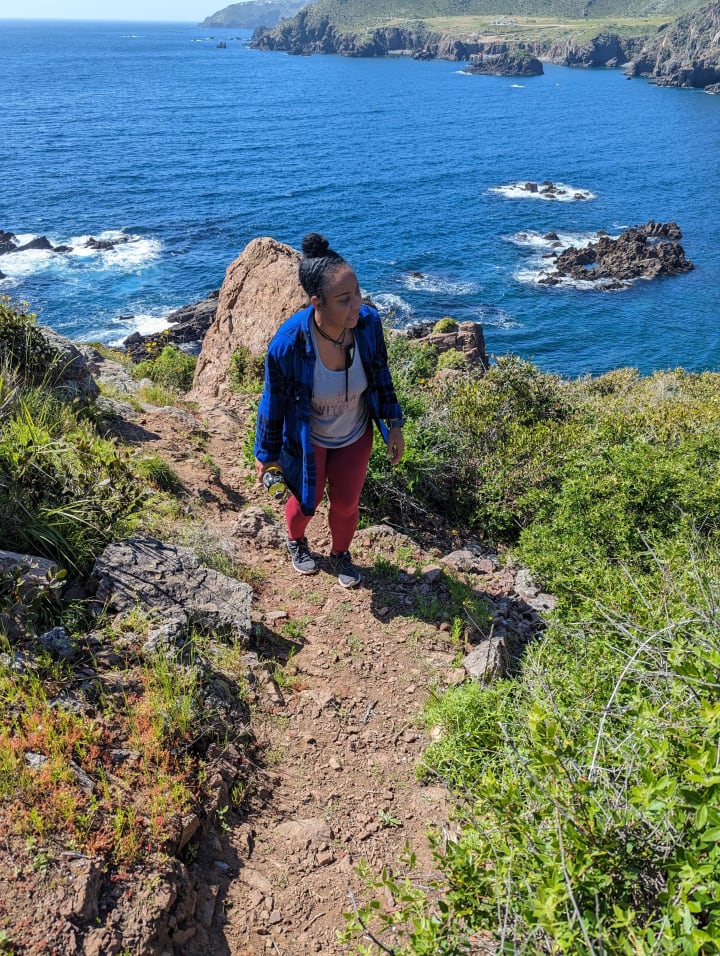 Mom stayed with me for a week and then headed back last Friday. So, if you've wondered about my absence on social media, slow responses, and late newsletters, now you know the full story!
Here's how to avoid and respond appropriately to flight delays and cancellations.
I didn't ask airport and airline workers to strike when I needed to go home. Nor do I fault them for doing so. People deserve to earn fair wages, and corporations can absolutely afford to pay people better ― not just their CEOs.
Even so, there are some things I could have done differently that would have better protected me. Sign up for my newsletter to hear what those are, what else you can do to protect yourself, and how to respond to situations like these.
See you next time!
Reader insights
Be the first to share your insights about this piece.
Add your insights