How Tourism Industry Changed Amidst Covid-19 - Cleanliness is the key
Battered by coronavirus pandemic, tourism industry is making huge efforts on its road to recovery.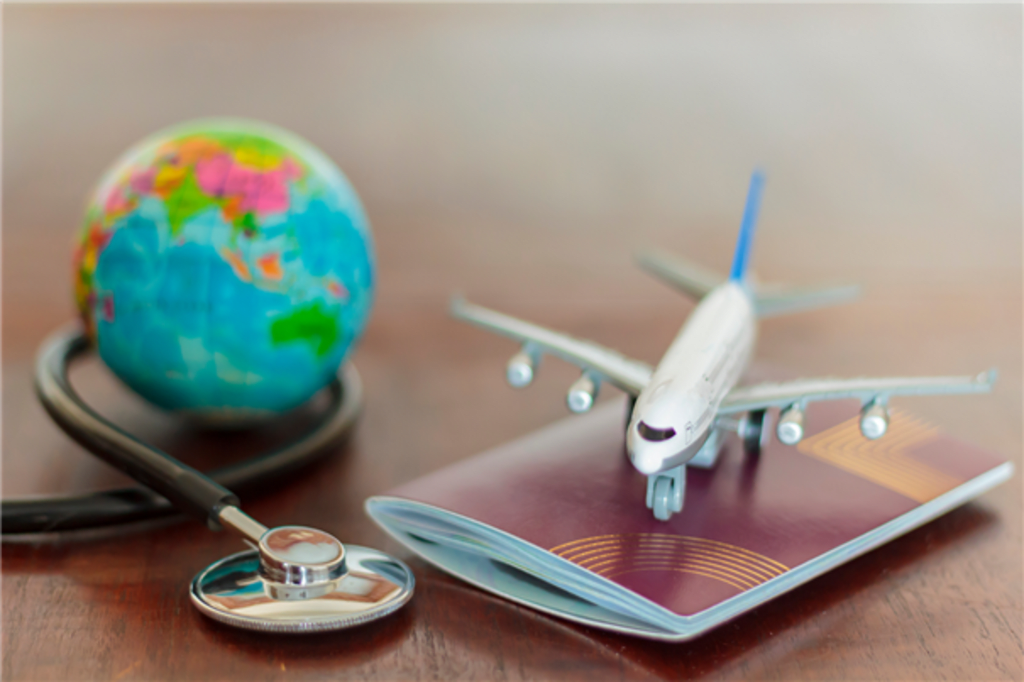 Everything will change post-pandemic, the way we live, eat, or travel. Most importantly, enhanced cleaning will become a popular trend towards the prevention of the deadly virus. Cleanliness, of course, will be a top concern of all tourism and hospitality industries worldwide. Many tourism and hotel groups have already introduced new policies.
Earlier, Marriott Hotel announced that it will disinfect all the rooms, sanitize all the keys, use electrostatic sprayers, and will be testing ultraviolet technology. This is not enough. Future traveling will depend on the use of technology and transparency to facilitate customers. This means that guests can use the keyless access to enter rooms, avoid check-in in the lobby, and get the cleaning done from time to time. Marriott and many other hotels will clean the furniture and change their setting to free up the six-foot space prescribed by the health officials.
Customers will be advised to use the telephone to check-in, enter the room easily, and order unpacked room service in specially wrapped packaging without any close contact with anyone. In many hotels, masks and gloves will be abundantly available, as well as hand sanitizers and disinfectant wipes will be the newest addition to personal care products. In the long term, travelers will witness their tourism and hotel experiences will add safety measures beyond using sanitizers.
We won't be able to enter the airports, restaurants, hotels the same way as we used to before the pandemic. Once we come out of this, everything will be changed – how we met and stayed in shares spaces. Once the travel ban is lifted, we will see the transformation of all the industries in terms of safety and cleanliness.
Since people all around the world are advised to maintain social distance, the hospitality industry must consider the space that they provide to their guests. For example, in recent years, with the introduction of micro-hotels, the average size of hotel rooms has declined. On the other hand, apartment-style rooms provide more room for maneuver, such as washing and drying machine, so customers can immediately clean their belongings if necessary. As a matter of fact, apartment-style rooms can provide customers the necessary time to relax than micro-hotel rooms.
What Will Happen In the Future: The Importance of Guest Confidence in Hotel Rooms
Once the travel ban is lifted, we will expect travelers to choose a safe location, where they can stay peacefully without worrying about their safety. At the time of check-in, guests can enter their room without keys, and without reporting at the front desk. They can check their phones to see a space that has recently been cleaned and sanitized.
Careful cleaning will be practiced thoroughly and less frequently so that hotel staff does not overload guests. Domio is using a 100-item checklist compiled by the Centers for Disease Control and the World Health Organization (WHO). We hope this will become the new norm: rooms will be classified with ratings just like restaurants and guests will be able to view the latest hygiene information.
When it comes to the hospitality industry, they always put the safety of their customers and employees first. This outbreak has opened a new world to consider preventive measures. We expect hotels and airlines to provide masks, gloves, and hand sanitizers to their customers, and some might go even further, by providing cleaning and disinfectant wipes for different surfaces. Customers can safely sterilize items during their stay.
More recently, all the major international hotel chains including Four Seasons and Marriot International among others reported to improve the laundry services and also ensuring the cleanliness of housekeeping staff. Also researched by the researchers at Royal Assignment Help that the tourism industry despite of losses is investing its resources to inform potential customers regarding the safety measures undertaken the safety of guests.
Think About the Next Six To Nine Months
As an industry, try to help your customers feel safe and comfortable while traveling around the world. We're already witnessing encouraging signs in the tourism industry: there will be no longer middle seats or buffet breakfast will not be hosted for some time as we don't know how clean they are. Instead, guests will seek to deliver pre-packaged or sterilized products. Food delivery has indeed become the top priority of this new standard, and in the near future, customers can expect hotels to deliver meals directly to food suppliers to establish standards and agreements.
Ending note
As the lockdown is getting lifted slowly, we will take steps little by little to come back to normal life. We hope and trust all the industries will take all the precautionary measures for the safety of people.