How To Wash Your Clothes While Camping
Having to wash your clothes while camping is not as hard as you think. Take your pick of our top ways to refresh your wardrobe in the forest.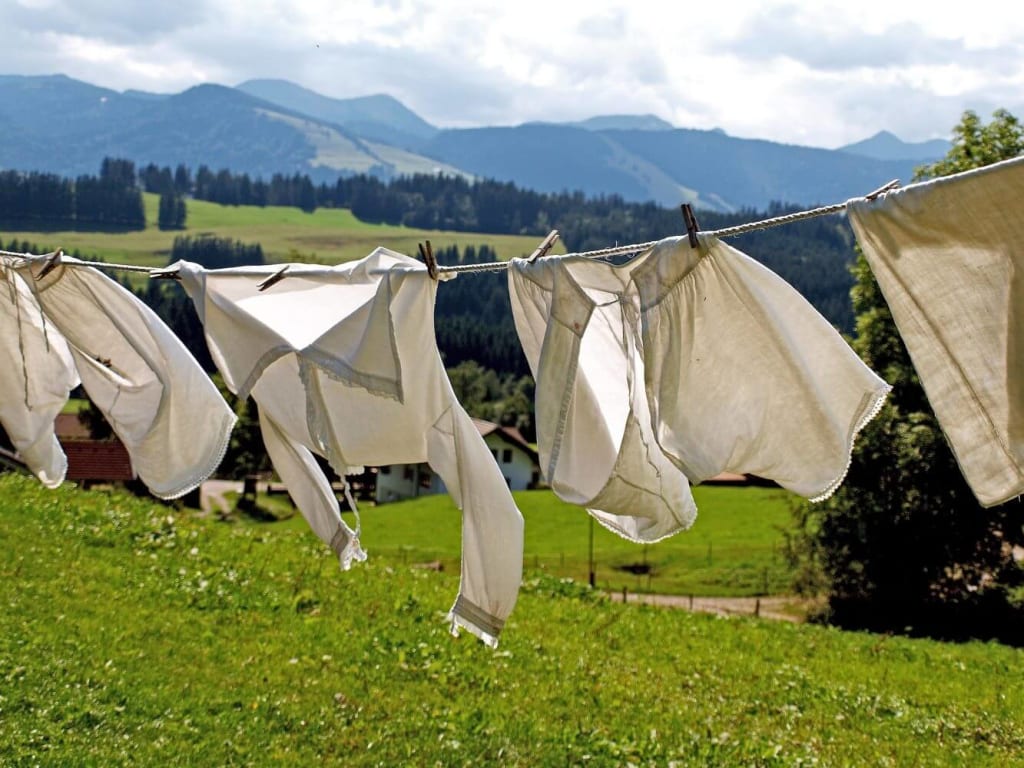 The most fun part of camping is getting down and dirty. So, instead of piling your muddy and messy clothes in the corner of your tent, only to stink up your campsite, put some soap and water to good use.
These are the top ways to wash your clothes while camping, from taking the easy way out to purchasing a product made just for this purpose. Depending on your stay, your messiness, and your importance of having clean clothes, each of these options provide great options to remove any stains, dirt, and grime from your camping clothing.
Take the easy way out.
To start off our list of the best ways to wash your clothes while camping, we had to begin by offering the easy way out. One of the best options to clean your clothes is to find a campsite that has washing facilities. Yes, this might take away from the fact that you want to be completely invested in the nature around you, but it's very convenient.
There are many campsites with this amenity around the world, and finding the best match for you only takes a few clicks on the internet.
Many campsites have facilities such as swimming pools, entertainment, parks, internet access, electric hook-ups, you name it. But if you're just looking for a place to wash and dry your clothes, they'll hook you up easily.
Use your campfire!
Your campfire can be used as a washing machine. Bear with me. Wood ash is a natural detergent, and much like how people wash their dirty pots and pans with fire, you can also wash your clothing.
Though it might be a bit risky for first timers, it works like a charm. As one of the best ways to wash your clothes while camping, using your campfire is not as dangerous as you think. Just be sure to use caution when trying this for the first few times, and we would recommend washing only the clothing you wouldn't mind losing or ruining.
First, you will get small bits of the wood ash, and mix it with warm water. This will make a gray paste that is not yet soapy. To make this reaction, you will need to add a drop of oil. You will then apply the now soapy paste to the dirty area of your clothing and leave the paste on the material for a couple minutes.
Finally, you will rub and rinse the paste off. This is typically used on stains that might be hard to get out if left alone for a few days, and not often used to clean an entire load of laundry.
Clean your clothes in a trash bag.
Though this might not seem sanitary from the start, a clean garbage bag will be your best friend while camping this spring.
A quick and easy trick to wash your clothes while camping is to bring along a sturdy trash bag, along with some soap and water: three tools that will allow you to clean your clothing effortlessly, no matter how much laundry piles up.
Simply fill the bag with your clothing, and then add the soap and water, only partially filling the bag. You will act the part of the washing machine here, and jostle the bag around, as if mimicking a spin cycle. Just don't tire yourself out! Once you are satisfied with your jostling, you will empty the bag of its contents.
And finally, you will rinse your clothing of the soap, and hang your items to dry. A great way to stay hygienic in the woods; who doesn't have a clean trash bag laying out? This is one of the best DIY camping hacks.
Hand wash your laundry.
We know you didn't want to hear this way to wash your clothes while camping, but hand washing is one of the easiest, fool-proof ways to ensure clean clothing, with a little extra elbow grease.
So instead of always relying on staying at a campsite that provides washing facilities, bring with you the products necessary for hand-washing your laundry.
We know that it's very easy to get messy while camping, so being able to simply take those muddy jeans and wash the stains out right away is definitely something you're going to want while camping for a few days, or just a single night.
You will need to take plastic washing bowls, some detergent, and water. You will warm the water up in a kettle, and add the detergent directly to the dirty clothes in the bowl. Then, scrub away, and you're sure to have clean, good as new clothing in minutes.
Some of the best products for hand washing are by Outwell, who makes products that allow you to wash your clothes and easily collapse the bowls into a more compact and portable accessory for easy traveling.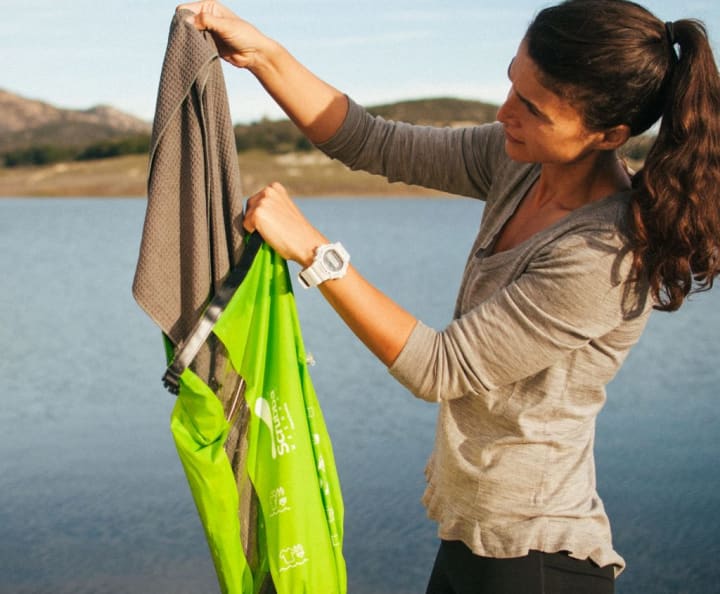 Believe it or not, there is a product on the market that is made specifically to help you wash your clothes while camping. Called the Scrubba Portable Laundry System Wash Bag, the product is compact and easy to travel with, and even easier to use.
First, you will add water, cleaning liquid, and your clothes to the appropriate mark on your bag. Then, you will press out the air, and roll the opening tightly about four or five times, and clip. You will twist the valve on the side of the bag open, to release the unneeded air inside. Rub your clothes against the internal washboard for about 30 seconds. Dump out the dirty water, and add clean water.
Then, shake the contents of the laundry bag to rinse, and dump out the water once again. Your clothes will now be clean, and ready to wring out and hand to dry.
Sounds easy, doesn't it? The product is made to wash your clothing no matter your whereabouts, and is perfect for traveling and camping. Plus, it's completely eco-friendly.
Which detergent do I choose?
You don't want to choose a washing detergent that will be harmful to the environment if you're dumping your dirty water right into nature. Don't be that person! Instead, be aware of the tons of brands that provide detergents that are eco-friendly.
And to find these, simply discover the detergents that say they are suitable for septic tanks, and of course be sure to pour your water away from a stream or watercourse, about 200 feet to be safe.
Tide, for instance, is a great brand for bio-based detergent.
Find the best way to dry.
Our last tip to wash your clothes while camping has to do with drying your clothes. A simple way to take advantage of the nature around you, bring your own line to string up a washing line to hang your clothing over. Just be sure to clean it up once you're done with your stay.
If the old-fashioned route isn't your style, then there are always foldable drying racks that can be easily thrown in your trunk. If you're only looking to dry a few pieces of clothing, these racks will be perfect, and come pretty cheap.
Reader insights
Be the first to share your insights about this piece.
Add your insights