How to Travel to Colorado
A guide to your perfect 3-day trip to Colorado Springs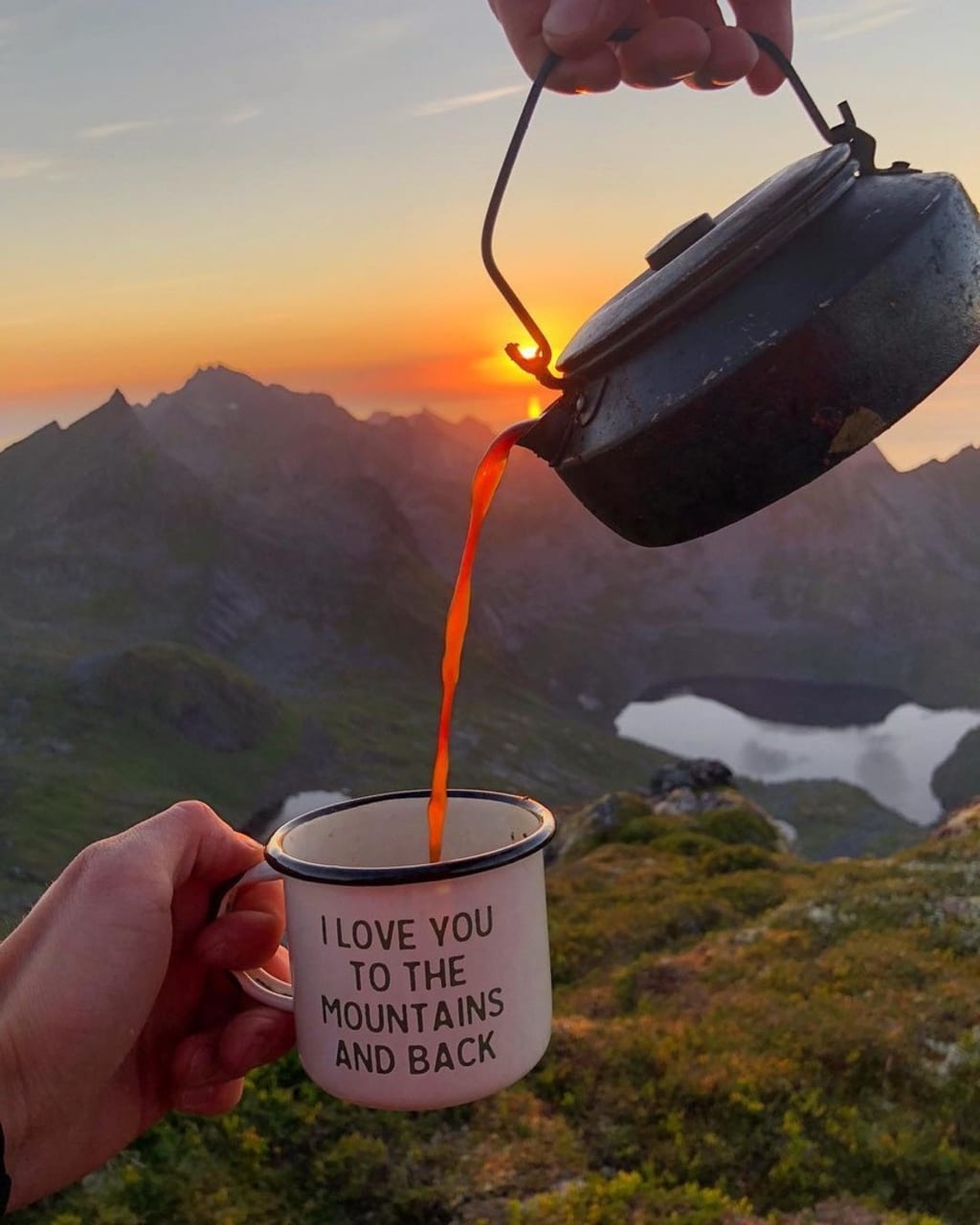 Before any vacation to a place I have never been, I alway try to diligently research and plan; however, sometime I wish someone would just lay it all out for me! It is so much work figuring out how far everything is from where I am staying, what places to see, what is worth the money, and what order I should do it al in! So that it was I am going to do for you!
First off, the initial plane tickets were CHEAP! Southwest occasionally will have sales on their mobile app that are like $59 and up! I strongly recommend downloading Southwest and watching for these deals to get the best on airfare!
Secondly, AIR BNB! Using AirBnB, we were able to find a great deal on a place that was centrally located! Just about anything in Colorado Springs will be centrally located in these places. Our AirBnb was near Cheyenne Mountain park. Use my code here to get $40 off your home booking and $15 to use towards an experience!
Now to move onto the agenda...
Day One:
We flew into Denver and decided before heading to Colorado Springs (about and hour and a half drive), that we wanted to discover the lovely capital Denver. We searched online and found a moped tour around the city, but decided to be frugal and just drive to all the places on our own! On our way, we drove around Denver city to sight see the city life and movement of Denver.
One place we discovered was the Molly Brown house museum! This was formerly the home of the Titanic survivor, Molly Brown, also known as "The Unsinkable Molly Brown." Not only does this museum exhibit parts of her life and the Titanic, but also that of Victorian Denver. This home is listed on the National Register of Historic Places.
Next we took a drive just down the road to the Capital building to take a look at that! We parked here and took a walk around to see different spots and to stretch our legs from the car ride and plane flight! This is a great walking area with many historical scenic views, and food stops. We decided to save our hunger for a local brewery we stopped at that was GNOME THEMED! It was called the Grateful Gnome that had around a dozen craft beers, and 50 something sandwich options to pair with. 10/10 recommend... I am hungry just thinking about it.
While in the area we went by the famous Red Rocks Theatre! Here we climbed the endless steps, and took in he beautiful sight of the red-stone cliffs, and their museum featuring photos of the progression of Red Rocks, and all of the big name acts that have performed there!
After this we decided to make way to Colorado Springs!
While an hour may sound like a long drive, you really don't realize the length of time due to the beautiful view of mountains that you will be driving towards.
Once we arrived in Colorado Springs, we stopped by a local grocery store to pick up simple things like water bottles, some drinks, some snack foods, and a couple other things to make our trip more comfortable when at the AirBnb. Even the view from a Walmart in Colorado Springs in beautiful!
Once we got done with this we drove about ten minutes down the road to a place called Manitou! This is the hub spot to take a walk around, and/or buy souvenirs! It sits right below the base of Pikes Peak, has arcades, mountain landscapes, and is "home to art galleries and specialty boutiques."
After this we made our way to our AirBnb, unloaded, and played some board games we packed for late nights! One thing I wanted from my AirBnb was to have a nice view of the Mountains so I could wake up and be reminded that I am in the beautiful Colorado Springs.
Day Two:
This morning we decided to stay in late (like 10 am) to recover from our jet lag, and long day of exploring, get breakfast at a local cafe called Sacred Ground. After eating some grub, we headed to Pikes Peak and drove up to the summit. The drive time to get here was about and hour and a half. At the top, they are known for their world-famous donuts that can only be made at that altitude (around 14,000). We took many beautiful photos here, and took the time to take in all of the views. I did experience some altitude sickness, but luckily the gas station across the street from the base of Pikes Peak sold canned air, WHICH I STRONGLY RECOMMEND!
We really wanted to explore Santa's workshop, which is on the way up towards the summit, but we ran out of time.
After Pikes Peak, we put on our hiking boots and made way for Garden of the Gods. I wish we would have started with Garden of the Gods to adjust better to the altitude change...
This is a free, and beautiful a destination for low key hiking, climbing, and taking great pictures! The Garden of the Gods is a must see location that costs you nothing. This was about a 10 minute drive from our AirBnb. After this we went and discovered Rainbow Falls, a 10 minute drive from here.
Rainbow Falls is a hiking trail with a gorgeous waterfall and swimming pools!
After we decided to grab some food at another great local brewery!
Needless to say we also checked out a couple dispensaries to see what it was like! While I am not a smoker, it was interesting to check out a dispensary.
We later went to the Cave of The Winds. DO THE GHOST LANTERN TOUR! Worth every dollar! This was such an awesome tour, with some very interesting history! Once we were done for the day, we sat in some rocking chairs on the deck at the cave of the winds and admired the beautiful landscape view of the Springs.
Day Three:
After being fully recovered of Jet Lag and being eased into the altitude change, we were ready to start and last a final day. In this day we began with horseback riding in the Garden of the Gods. I STRONGLY recommend this. After we galloped the beautiful Garden of the Gods, we made way for zip lining at the Royal Gorge.
This was quite the thrill. We did an 11 line extreme zipline tour that ended with a seven story free fall tower! Exciting, right?
This zipline place also offered whitewater rafting, and the base location had a GREAT restaurant that we had lunch at!
Once we finished the Zipline tour, we made way back to Colorado Springs to get ready for our concert at Red Rocks. SEE A SHOW AT RED ROCKS! Even people that are not music lovers will find a way to appreciate the acoustics here at Red Rocks!
And there you have it! This was my action-packed three day vacation to Colorado Springs! I hope this is able to help guide you in planning your vacation to Colorado Springs... Safe Travels!