How to Travel for Less Than $500
With a real life example!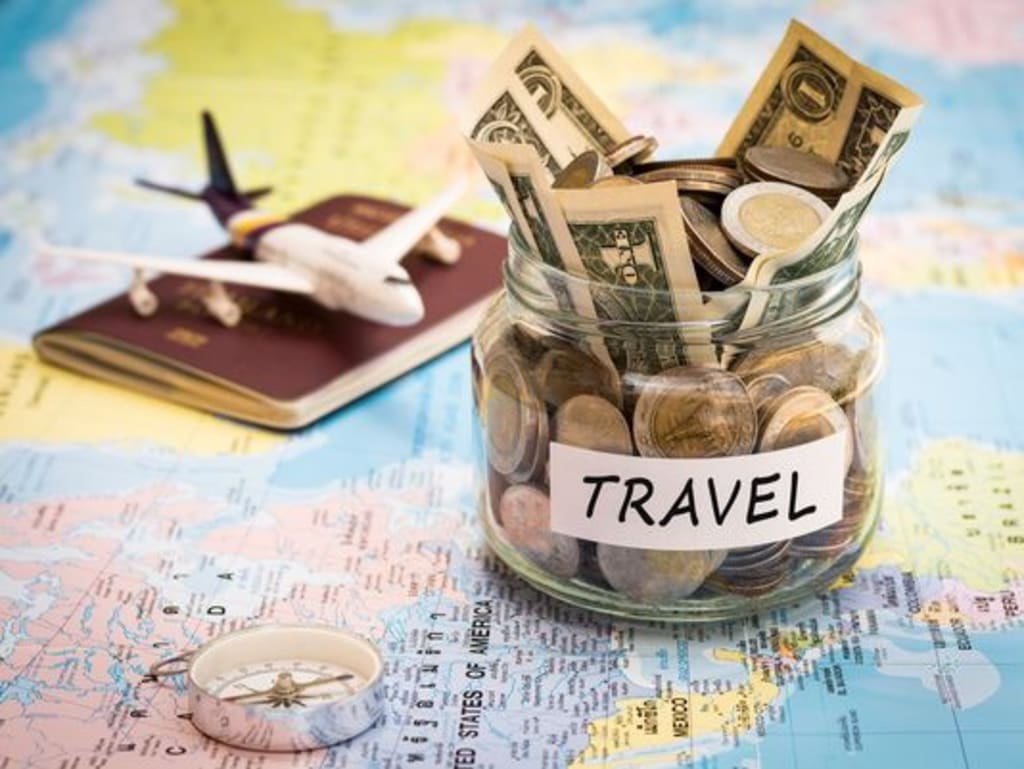 Traveling doesn't have to be crazy expensive and there are many ways that people have found to travel the world with little money. I could tell you hundreds of ways to save money on traveling, but instead, I will show you how I recently traveled on a budget and was able to travel for less than $500. This story begins when I asked a friend of mine to travel with me a few months ago. We wanted to go somewhere cool, but cheap since we were both a bit tight on money. After all of our planning and budgeting, we were able to travel to Portland, Oregon from Phoenix, Arizona for less than $500 a person. Let me break down exactly how we were able to do this.
Flights: $106 round trip per person
Hotel: $165 per person.
Transportation: $22.50 per person.
Food: $55 average per person.
Fun: $50 per person.
Total: $398.50 per person.
Now, I am going to explain each section to tell you exactly how we were able to save money on, well, just about everything.
Flights: We were very flexible when picking our flights. We did not have a destination in mind, only that we wanted to stay in the United States. We pulled up Google Flights and looked to see what states were the cheapest to fly to of the ones we wanted to go. We saw that Portland was cheaper than other cities and had beautiful scenery, so we decided on Oregon as our destination of choice. We also looked at when the cheapest flights were to Portland. The cheapest flights we found were two months away and with a grand total of $106 for flights, we knew we couldn't pass that up.
Hotel: Since there was two of us, we were able to spit the cost of a hotel. It should be noted that there are much cheaper hotels and accommodations, such as hostels or AirBnB's, but we felt more comfortable in a hotel during this trip. Since we were able to get a hotel in the middle of town, we saved money on transportation as well. We were able to walk to many of the places we needed to get to, and we were able to explore more of the city because of this!
Transportation: We took transportation A LOT during our trip, but looking at the cost, you may not think so. We opted for public transportation, with the exception of two Uber rides. Tickets for the public tram were only $2.50 for two and a half hours, or $5 for a day pass. Both Uber's cost roughly $9 and we each paid for one of the two rides. We also took a bus to Multnomah Falls, which cost us only $5 to go to the falls and back.
Food: Eating out can be expensive, but if you're traveling then you'll have to eat at some point. We cut back on how much we would have to spend on food by bringing snacks like protein bars and a bag of goldfish. By bringing snacks, we avoided having to pay for an entire meal or two during our travels. We also avoided paying for overpriced food at the airports or at tourist attractions by bringing our own snacks. In addition to food, you will also have to worry about water. We brought reusable water bottles on our trip and filled them up whenever we had the chance. You can't bring a full water bottle through security, but you can bring an empty bottle through security and fill it up afterward. We didn't spend money on drinks or water bottles at any point during the trip.
Fun: In the short three days we spent in Portland, we managed to do quite a bit. We went to the Portland Zoo, the Japanese Garden, the Lan Su Chinese Garden, Multnomah Falls, Portland's Chinatown, and Downtown Portland. I won't go into detail about the exact prices of everything, but most things were $10-15 with student discounts and some were free. For example, most fun and beautiful thing on our to-do list was to visit Multnomah Falls and it was completely free (aside from transportation). I highly recommend looking up "free things to do" at your destination. Sometimes the best things to do while traveling are free!
After everything, we were close to $100 under budget, and if we had really wanted to, we could've saved even more money by staying in a cheaper hotel, or by bringing more snacks to cut back on the cost of food. The goal of this post is to show you, the beautiful reader, that traveling doesn't have to be expensive or luxurious. If traveling is something you are passionate about and really want to do, then there are ways to make it happen. I am told time and time again that people want to travel but can't afford it, but I think $500 for a great adventure is pretty affordable.
Happy travels 🙂