How to Travel as a Volunteer:
The 9 best organizations to help you travel as a volunteer .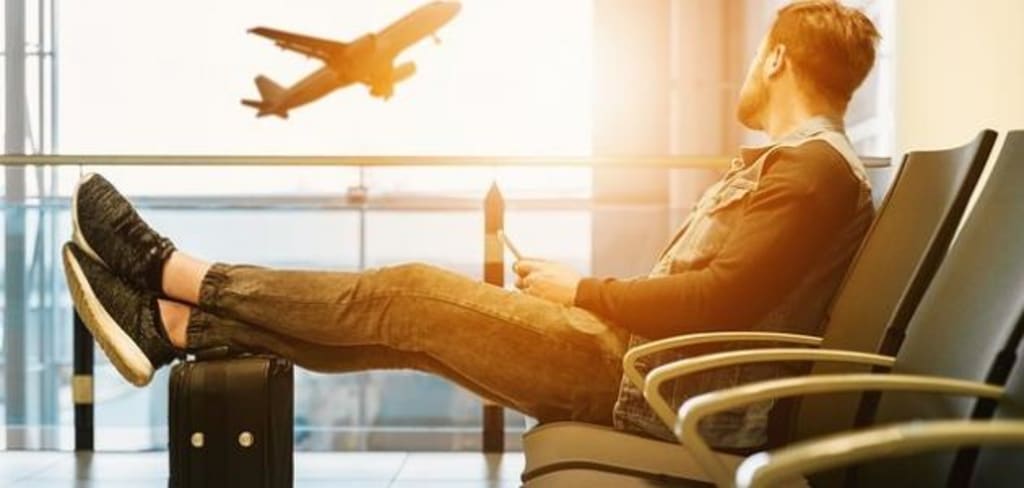 Traveling as a volunteer is something that many are searching for. Because it simply costs less, and it gives you the ability to help humanity in more ways than one.
There are many reasons to engage in volunteer travel, and there are thousands of charities and organizations that provide volunteer opportunities for travelers.
Many of these associations require donations or fees to cover costs, while others work as a profitable business, but the list below only includes those associations and institutions that cost little or no need for anything to intervene and help.
Article content
The most important charitable organizations to help you travel as a volunteer
WWOOF (World Wide Opportunities on Organic Farms)
Turtle Conservation Institutions
Environmental Protection Volunteers, Australia and New Zealand
Sudan voluntary program, Sudan
Appalachian Trail Conservancy, USA
 Trip Leader for HF Holidays, Europe Europe
Help Exchange
Peace Corps
United Nations Volunteers
In the end
The most important charitable organizations to help you travel as a volunteer
WWOOF (World Wide Opportunities on Organic Farms)
(Extensive global opportunities on organic farms)
www.wwoof.org - a good way to help you travel as a volunteer. Accommodation and costs are provided for a one-day work on an organic farm. The organization provides stays from one week to several years, and with thousands of hosts in 53 countries, there are volunteer opportunities for everyone. Through this organization, you can travel around the world, learn organic farming and be an active and beneficial member of the world. This organization does not cost you except to travel.
Turtle Conservation Institutions
Scattered all over the world.
Turtle Protection is a common name for thousands of small groups that help endangered sea turtles. Most groups rely on one or two beaches where turtles build their nests to lay eggs, which are usually at risk of exploitation. These associations can only help up to one night.
The cost of a week's all-encompassing volunteer travel ranges from a few hundred dollars to thousands, and a great stay. However, if you can cover the room and dining costs yourself, almost all sea turtle organizations accept volunteers. Some even offer very low-cost housing (although very basic) for those looking to volunteer in the long run, including Playa Las Tortugas in Mexico. Strange but great for traveling as a volunteer  
These societies do not ask you for any funds for their account, but all we ask of you is to cover the costs of your travel and residence.
Environmental Protection Volunteers, Australia and New Zealand
www.conservationvolunteers.com.au - Through numerous short-term projects in Australia, New Zealand and some international locations, she will work in teams to protect natural environments and promote ecotourism.
Volunteer opportunities that include overnight stays, meals and accommodation are usually provided at about A $ 40 per night, and start from A $ 208 for the week-long projects. Accommodation type can vary widely from campsites to warehouses. The UK-based TCV (conservation volunteers) offer programs for European Union residents, starting from free day trips to weekends on international holidays.
Sudan voluntary program, Sudan
www.svp-uk.com - Teaching English in one of the world's poorest countries. The subjects are in schools or universities, but many volunteers help with community projects in addition to their education.
Volunteers must pay for their travel ticket but all other costs are covered, and a small monthly stipend is provided. If you are really looking for an opportunity to volunteer and benefit the world and poor countries. This may be your best chance.
Appalachian Trail Conservancy, USA
Maintain the Appalachian Trail, USA
www.appalachiantrail.org. Along more than 2,000 miles, the Appalachian Corridor is the classic long lane in the eastern United States of America and houses nearly 2,000 endangered species.
Volunteers help build and maintain roads for food and accommodation (usually very basic). Since the matter is in the states, it may be difficult to obtain approval of this group only after a lot of checking your papers.
 Trip Leader for HF Holidays, Europe Europe
www.hfholidays.co.uk. One of Europe's most popular tour and holiday service operators is looking for volunteers to direct their flights. Leaders are provided with accommodation, meals and opportunity to explore Europe in exchange for sharing their passion and knowledge with the groups they accompany. If you really love traveling and have the passion and ability to help others, believe me, this is the best opportunity for you.
Help Exchange
Help exchange, all over the world.
www.helpx.net. A website that offers hosts all over the world who are looking for help from others in all aspects of life, whether it is on their farm or garden, working in schools, religious projects, building houses or community centers, or just helping the family to pick up children To school. This is good. Far from helping, it opens up new avenues for you to get to know other people. And help many people in different fields.
A simple membership fee is required to access the host's details, but accommodation and transfers are provided in exchange for your work.
Peace Corps
Peace Corps, all over the world
www.peacecorps.gov - a unique opportunity to live and work in another country. Participate in a variety of projects, from health care and the environment to business development.
A 27-month commitment is required, but for those who are ready, this attitude changes life. Only open to US residents, but similar volunteer travel projects are available to other citizens with VSO.
United Nations Volunteers
United Nations Volunteers, worldwide
www.unv.org - From health care and economic development to assistance after natural disasters, the United Nations provides volunteer opportunities for those who are dedicated to making a difference abroad.
While many positions are open only to experienced professionals, the United Nations has links with hundreds of international NGOs and QANGO organizations looking for help in similar areas on a less formal basis. But this opportunity is a very good opportunity to travel as a volunteer. By participating in this or any affiliate organization it gives a lot of moral incentive to people looking to help others.
In the end
This is just a sample of what is shown. To help you travel as a volunteer; Be sure to thoroughly research any options before implementing the project. And remember, it's nice to have something for free, just because a project is asking for money doesn't mean that these fees won't pay off.