Guides
How to Tackle China, South Korea, and Japan in Less Than Three Weeks
Six cities, three countries, 17 days.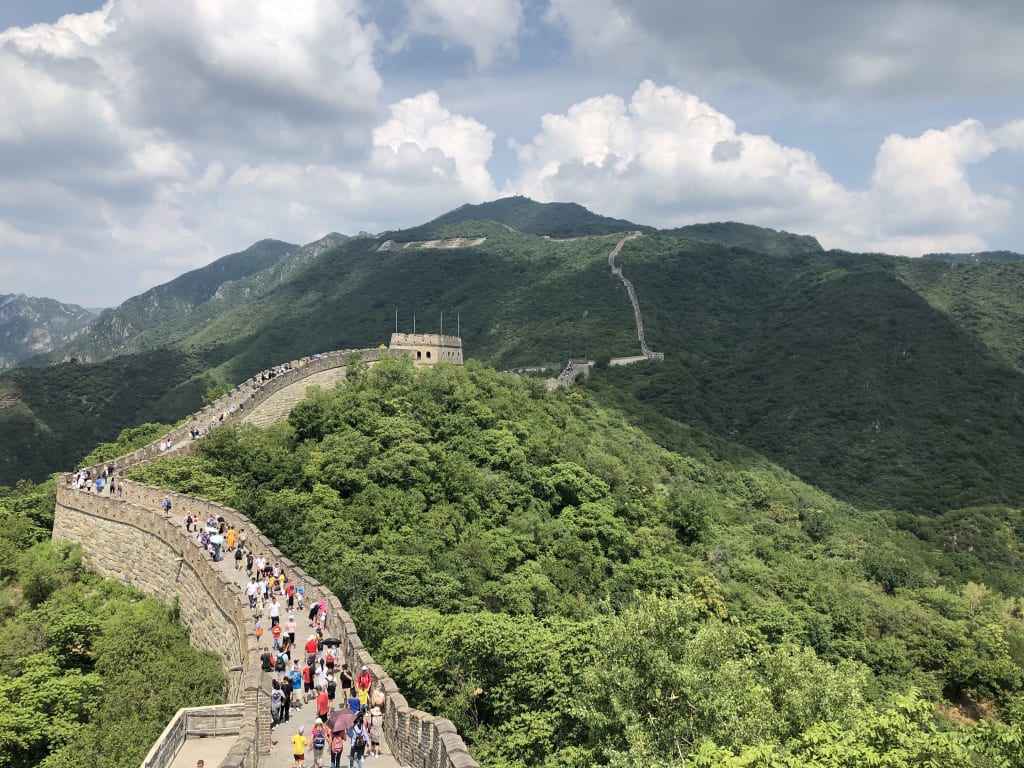 The plan of tackling three countries in three weeks originated from being European and wanting to visit more than one country on our first trip to Asia. We therefore also chose countries that were "obvious" to visit and that were fairly close to each other. Our means of transportation from city to city and from country to country were solely by high speed trains and airplanes (I'm very sorry, mother nature). In the cities, we mostly walked and used the subway. Because we are still students, we chose to live on a budget mostly, hence why some of our flight times were less than ideal. However, we managed just fine! :)
We planned this entire trip by ourselves and also booked all hotels, flights, and other necessary tickets by ourselves online. We generally found the cheapest flights on Google Flights, which combines all options from all airlines into one handy tool. It works just as well as Cheaptickets or Skyscanner, but if you're traveling on budget, it doesn't hurt to double-check any price differences. Now that all of the basic information has been shared, let's dive into the travel itinerary!
Day 1: Shanghai, China
On the first evening, just after arriving at Shanghai Pudong International Airport, we went to visit The Bund. I personally think that visiting this at night is a lot nicer than during the day because you get to experience the Shanghai skyline with all of its beautiful lights lit up. After that, you can walk around in the city center, for example on Nanjing Road from The Bund to People's Square, to shop or to enjoy some local foods (stores are open until 10 PM, in case you were wondering).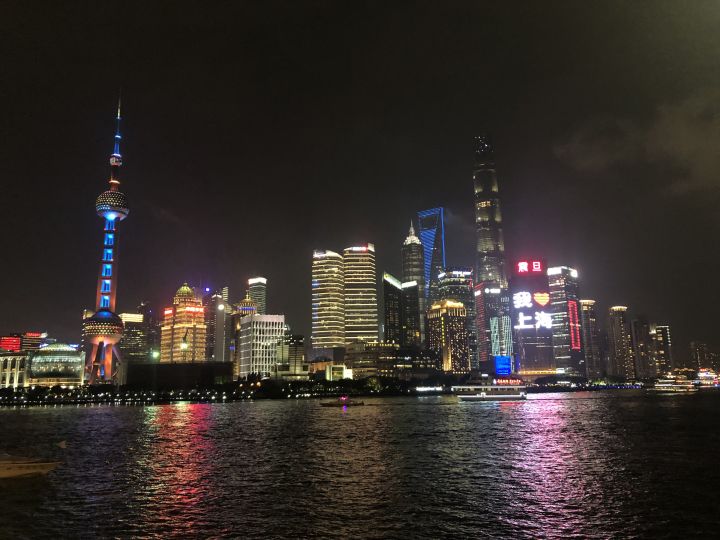 Day 2: Shanghai, China
On your second day, walk around People's Square Park. You can see locals making music, doing yoga, enjoying nature, etc. It's quite peaceful considering it's in the middle of Shanghai. After this, visit the Oriental Tower. Do keep in mind that there can be a long wait, but it's definitely worth the visit. From the top, you get a view of downtown Shanghai and the river surrounding it. Inside of the tower, there is also a museum dedicated to the (economic) development of Shanghai. This museum is included in most ticket options, and is therefore also worth a visit. Finally, go to the Chenghuang Temple (City God temple) and Yu Garden. There are so many beautiful sights and countless souvenir shops for you to enjoy.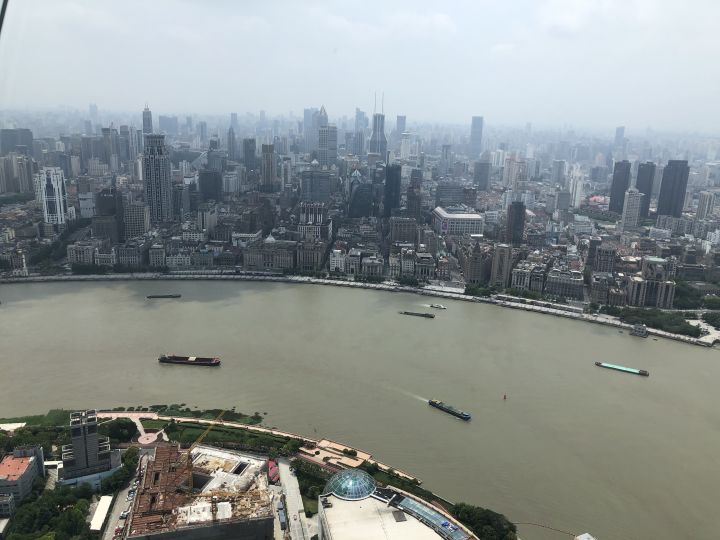 Day 3: Shanghai, China
On your last day in Shanghai, make sure to visit the French Concession and Tianzifang. Both are great for eating and buying souvenirs. Lastly, visit the Jade Buddha Temple. If you do not know how to write Chinese, it's worth it to go to one of the temples where you can "learn" how to write some Chinese characters. The local monks will guide you through the process.
Before stepping on the train to Beijing, buy your tickets to the forbidden city online. Most tickets at the cashier's office sell out by 10 AM, so if you plan on sleeping in, it's best to buy the tickets in advance.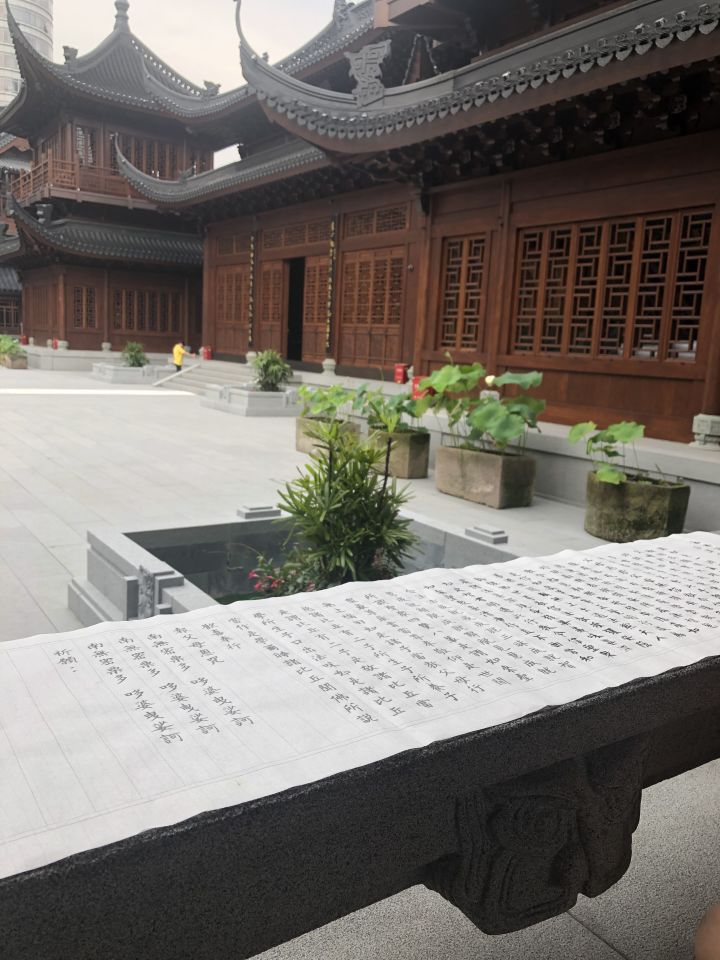 Day 4: Beijing, China
Take the bullet train to Beijing. This takes around four hours in which you get to see some of the more remote areas of China. When you arrive in Beijing, you're at Beijing South Railway Station. From there, you can easily take a subway to Tiananmen and the Forbidden City. Just a fair warning: It is extremely crowded at Tiananmen. In the Forbidden City, it is not as bad because the tourists are spread out more. Get through the first gates as soon as you can if you get claustrophobic. After this, go to the Temple of Heaven. Unfortunately, you cannot enter the temple, but you can take pictures from the outside and enjoy the massive park surrounding the place. Do mind that you need to pay extra to visit the main temple, the cheapest tickets only get you to the surrounding park.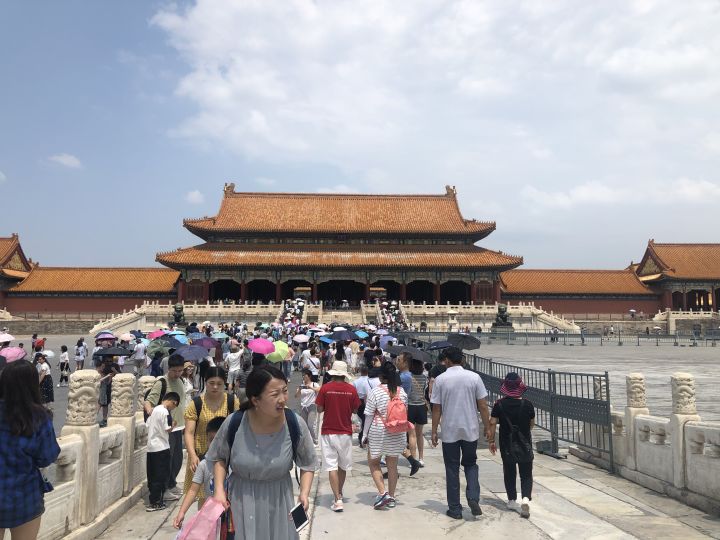 Day 5: Beijing, China
You might have heard stories about the Olympic Park in Beijing not being maintained well. Unfortunately, this is partly true. The Olympic Park is definitely still there and running as a tourist site, but the "bird's nest" and aquatic centre have suffered from lack of maintenance. However, it is still one of the main visits when you're in Beijing. Buying tickets to go inside of the bird's nest is definitely worth it, you can walk around the stadium freely and enjoy various angles of the field in the middle. Unfortunately for us, the aquatics centre was closed when we visited, but normally you can visit this as well. The Palace Museum is also worth a visit. It does have an entree fee, but it's significantly lower than some of the other prices you have to pay (which are honestly still quite cheap).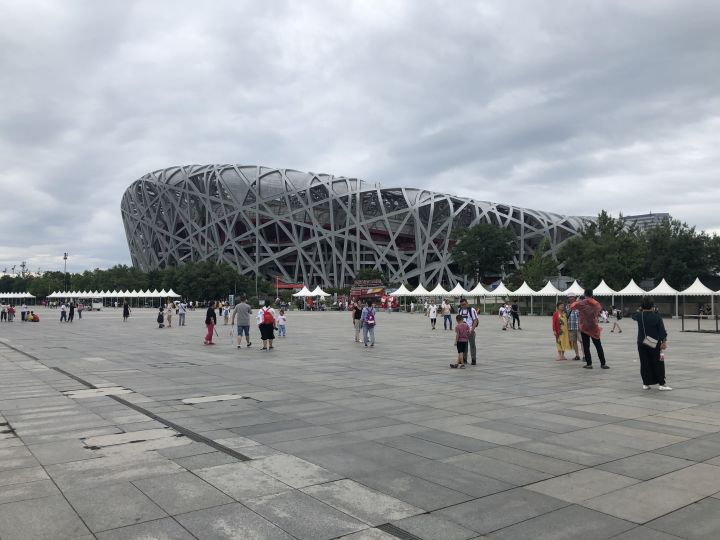 Day 6: Beijing, China
On your last full day in Beijing, visit the Summer Palace and the Old Summer Palace. The park surrounding it is, again, massive. You can walk around there for several hours if you'd want to. There are also boats that can take you closer to the actual Summer Palace.
For your trip to the Great Wall, preferably book a tour one or two days before you go. These tours can save you a lot of time and money, and are generally very good. We chose ChinaTour as our operator, which we were very pleased with. We also chose to go to Mutianyu, which is less crowded than the more common places to go such as Badaling. Mutianyu is a harder walk than the more common places though, so if you plan on visiting with kids or you are not the most fit (anymore), it might be better to opt for another part of the wall that has easier access.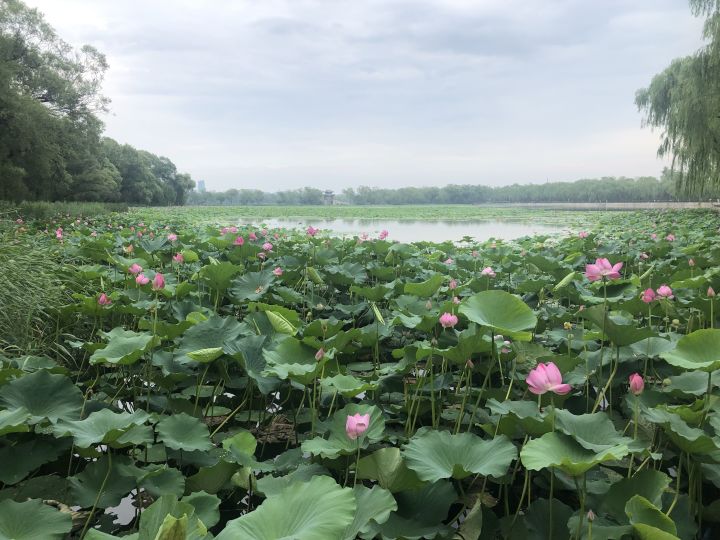 Day 7: Great Wall of China
First of all, before we start: MAKE SURE YOU HAVE ENOUGH WATER AND FOOD! There are no stores on the wall except for some local merchants who will ask a fortune for a bottle of water. Be smart and bring your own.
When visiting Mutianyu, the tour operator will give you the option to walk up to the wall or to take a cable car. It's a very high mountain to walk up to, but a lot of people tend to go by foot. We went by cable car, which takes approximately two minutes to get to the top. At the wall, you will need about two to three hours to explore. You have the option of going left or right when you enter the wall. The right side is the easier side, the left side is the harder side (but the scenery is better on the left). We chose the left side.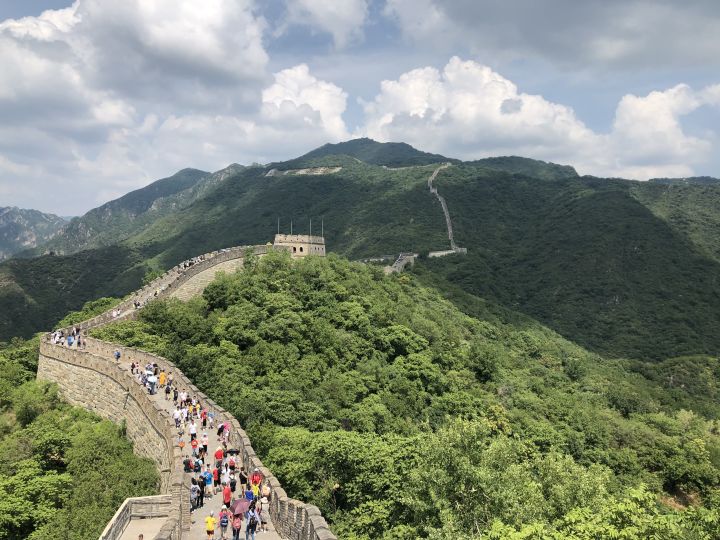 Day 8: Seoul, South Korea
Take a plane from Beijing to Seoul. This takes around two hours. After this, it's a good idea to get to know the city by heading to Cheonggyecheon stream which is conveniently located in the middle of the city. Around this location are also many stores and places to eat local food such as Korean BBQ, Korean fried chicken, or tteokbokki. It's a place perfect for hanging out or having a picnic. Another thing to do on your first day is visit the Seoul Tower once it's dark outside. Gyeongbokgung palace also lights up at night.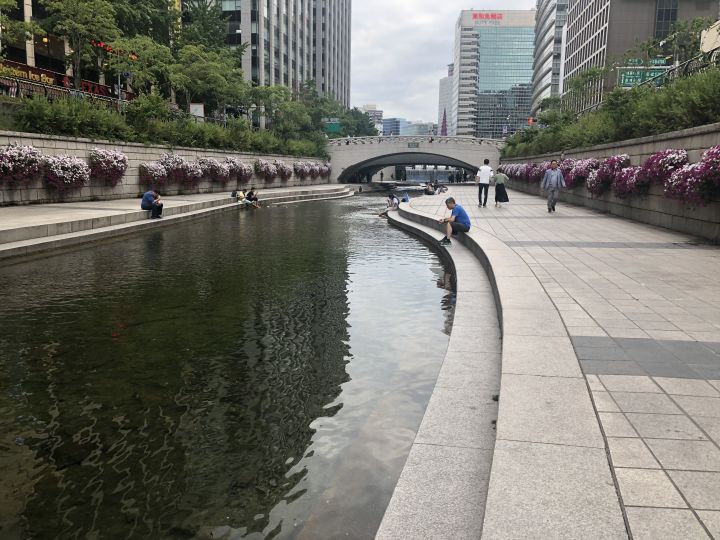 Day 9: Seoul, South Korea
We were lucky enough to have two of our friends—who were born and raised in Seoul—to guide us around and show us the most beautiful places in the city. Learning more about Korean culture—and student culture—is especially interesting at Korea University or Yonsei University. The campuses of both universities are beautiful to walk around in. Another place you have to visit is Insadong and Bukchon Hanok village. Bukchon Hanok is an example of what Seoul used to look like; however, it is important to remain respectful and quiet in this area as people actually do live in these houses. It is not just a tourist attraction. Renting traditional clothing known as "Hanbok" is very common for tourists. Changdeokgung palace and Deoksugung palace are also worth a visit if you have the time.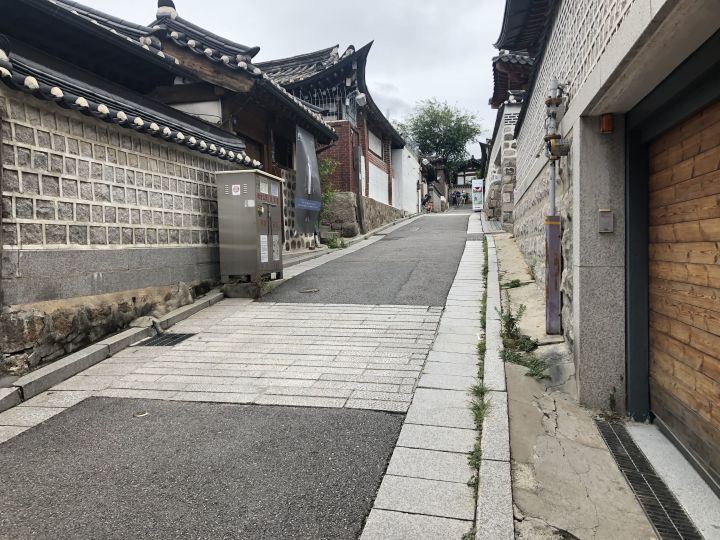 Day 10: Seoul, South Korea
Time for shopping! Myeongdong is the place to be for clothing, makeup, skincare, etc. This is also where you'll hear and see a lot more K-pop, if you're into that. To finish off this quieter day, visit Gwangjang market. The market sells all kinds of traditional foods and broadens your perspective on spices and unique ways to eat food.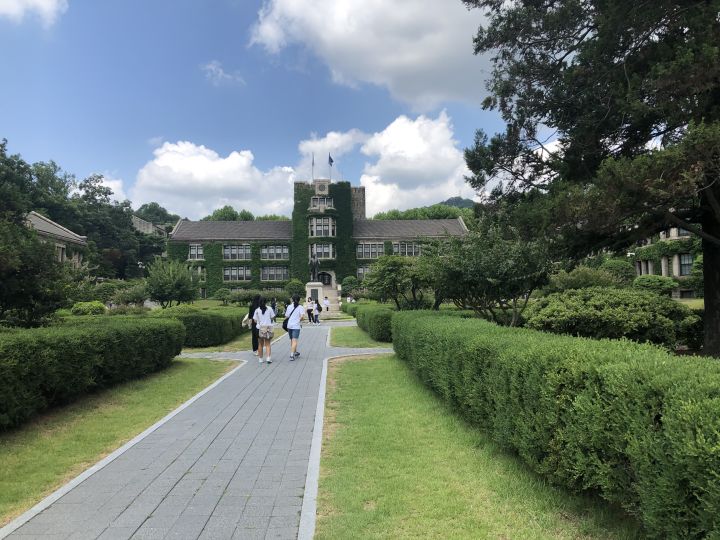 Day 11: Seoul, South Korea
To get away from all of the tourists, try visiting the prime minister and president's house in Palpandong and Hyojadong. The places are guarded, but you can still see the beautiful mansions that are placed in front of the mountain. If you want to know the story behind the mansion being placed before the mountain, ask a local! They'll gladly explain it to you, and you might gain a friend :) After this, get some shaved ice cream and walk up to Ogindong. There you'll find some beautiful places to rest where you can see Inwangsan mountain. Lastly, don't forget to visit Itaewon. This is the "international" area of Seoul and has lots of cute streets, even more good food, and just a general good atmosphere.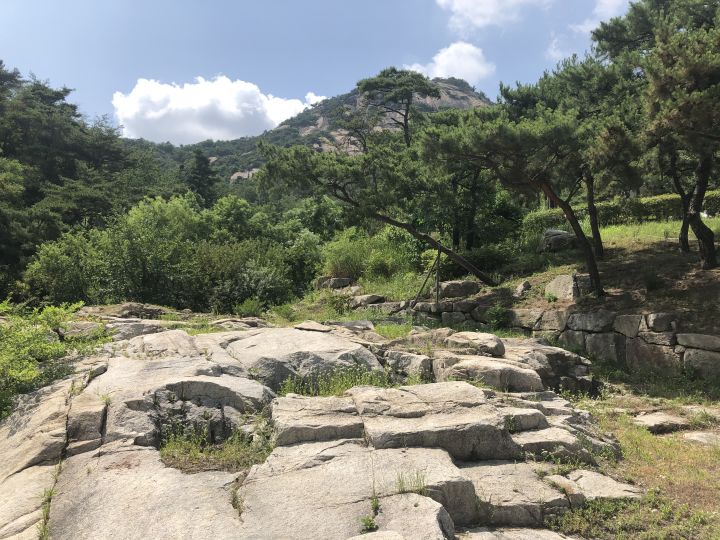 Day 12: Osaka, Japan
Take a plane from Seoul to Osaka. Then take a bus from Osaka Airport to Kyoto Station, which takes around 80 minutes. These busses are called "limousine busses."
Day 13: Kyoto, Japan
Once you arrive in Kyoto, make sure to visit Arashiyama. If you want to bring souvenirs from Kyoto, this is also a good place to get them. There is also a bamboo forest, which is quite impressive, and a monkey forest. Next, go to the Fushimi Inari Shrine. This is one of the more photogenic places you'll find yourself in in Japan. The centre of Kyoto is quite small, but has amazing food options from all over Japan and the rest of the world.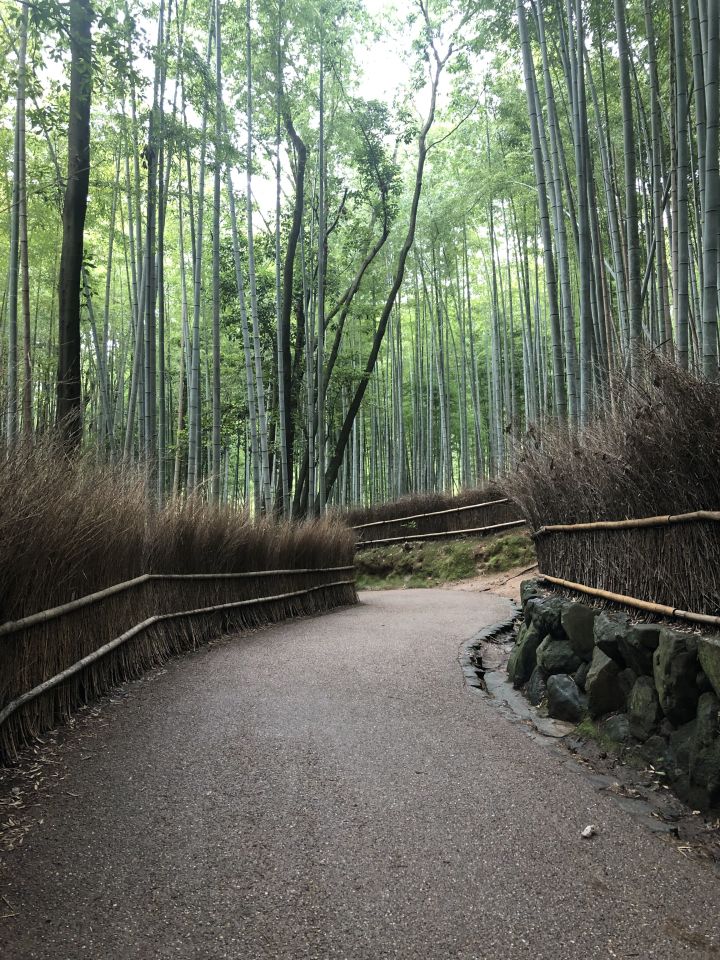 Day 14: Osaka
Take a bullet train from Kyoto Station to Osaka Station. This takes around 10 minutes. In Osaka, make sure to visit Nakanoshima Park during the day. There is a restaurant and locals tend to go there for dance practice or yoga. Next, go to Osaka Castle. We found it unnecessary to pay and go in, you can take pictures of the castle when you're on the property without paying for the entrance fee. At night, go to Dotonbori for some shopping and for a smaller version of Times Square in New York City.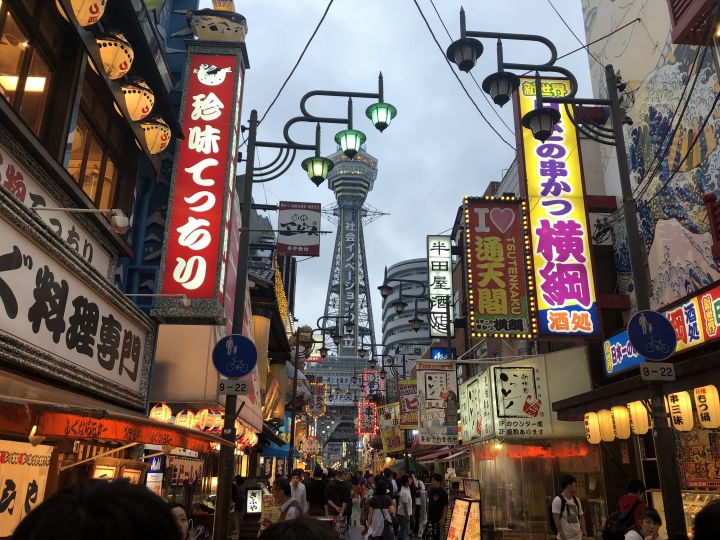 Day 15: Tokyo, Japan
To go from Osaka to Tokyo, you have two options. Either you take a bullet train, or you take a plane. We took the cheaper option, which was the plane. Depending on when you book, the price will vary. You can also opt for a JR Rail Pass which gives you some discounts as well.
In Tokyo, you have many lookouts from above the city. The problem is choosing which one. Unfortunately, we did not do our research beforehand; but luckily for you, I can now tell you what the best options are. We first went to Tokyo Tower which looks like the red version of the Eiffel Tower. This has an entrance fee, but definitely also looks out to the city. The area surrounding the tower is not as interesting, but it's worth it to go there. After visiting Tokyo Tower, go to Sensoji Temple. The temple itself is beautiful, but next to it is also a huge market where you can eat and buy souvenirs.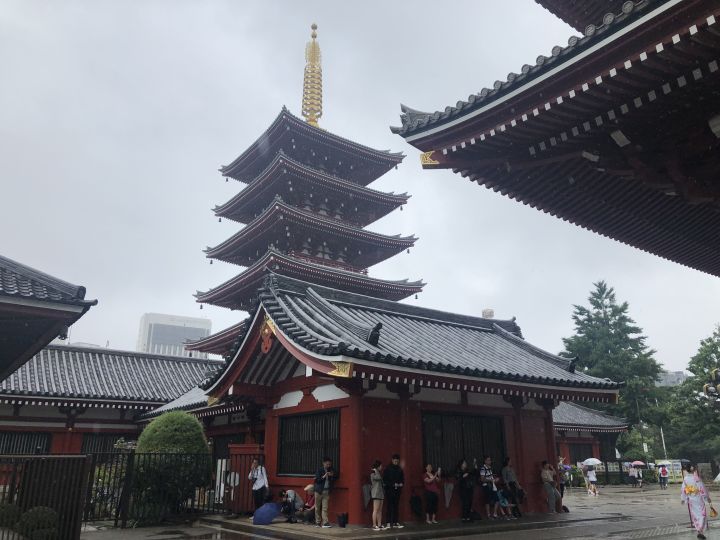 Day 16: Tokyo, Japan
The best views of the city you will find in Sunshine City, which is actually some kind of a mall. There is an entrance fee, again, but you get a lot in return. Not only do you get a lovely view from the city, there are also several other games to play when walking around the building. When you finish the tour, there is a restaurant and some hammocks to take a rest in.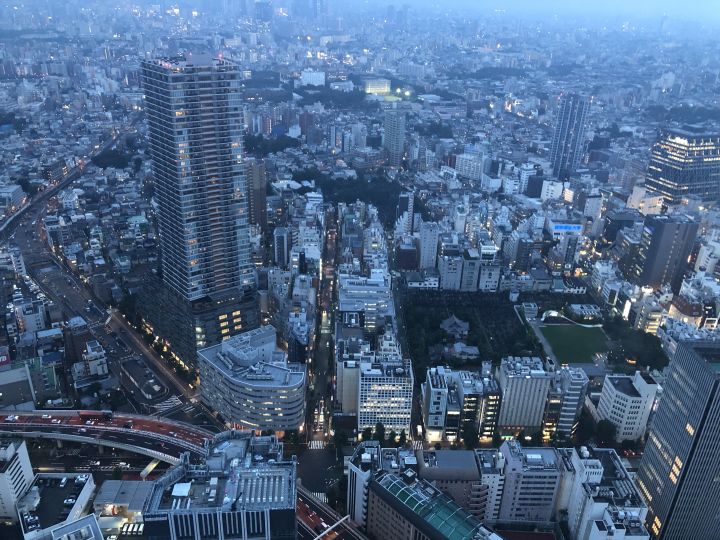 Day 17: Tokyo, Japan
Hold your horses, because on day 17 we actually found a free option for a lookout onto the city! It's not as good as the others, but it is for free and in the winter (if the weather is nice) you can see Mount Fuji from this building. This observation deck is at the Tokyo Metropolitan Government Building. The staff will show you where the elevators to the lookout are. If you're going to Tokyo before summer 2020, there is an expo in the same building about the Olympic Games in 2020 where you can hold the Olympic flame and take pictures with the mascots. My advice is to not go to Tokyo Skytree, as it is very overpriced and I basically gave you three better options for observation decks that are either free or half the price. ;)
Next, head to the Shibuya crossing, which is one of the busiest crossings in the world. In this area, there is also a lot of shopping in case you haven't had enough opportunities to shop in China and South Korea. Finally, head to Asakusa, which has more traditional temples and markets.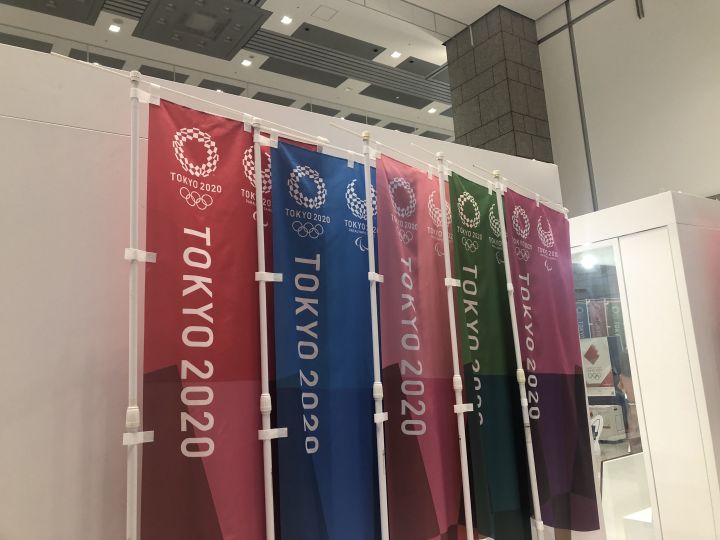 BONUS DAY—Day 18: Tokyo, Japan
If you are reading this after the Olympic Games in 2020, make sure to head over to the Olympic Park and Olympic Village! I can't look into the future, but I'm sure it's very pretty :)
Now you have completed all of the must-sees in Shanghai, Beijing, Seoul, Kyoto, Osaka, and Tokyo in less than three weeks! Of course, this is a very intense itinerary and it is definitely not for everyone. However, I'd be very happy if you can get at least something out of this, even if it's just one idea that didn't come to mind when planning your trip! Good luck and safe travels, wherever you may go :)
asia

E DM
I'm a 22-year-old student currently based in Belgium. I mostly write about travel hacks. If you like what you read, consider giving a small tip to fund my travels so I can keep giving you the travel hacks. ;)
Instagram: @evelienagram
See all posts by E DM →