How to Start a Travel Blog
How to become a travel blogger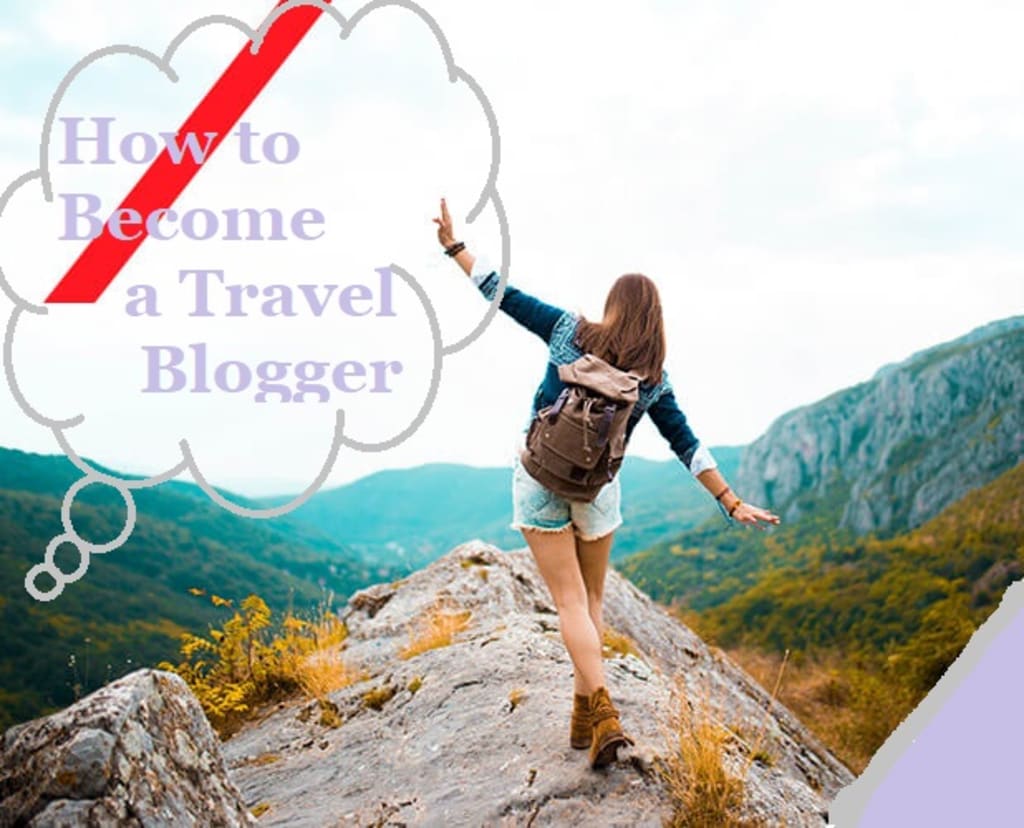 Travel Blogger
No doubt a travelling blog is one of the most popular way to earn money online. So before starting the topic, we need to understand two questions : - What is a travel blog ?
According to Delhi -Magazine - "A travel blog is a blog who provides information about the travelling destinations around the globe. A traveler "
How to become a travelling blogger:
To become a travelling blogger, You need to visit different places in the world and write the experience about these places in your blog. You can invite other blogger also to participate in your blog.
Now the question is how to start a travel blog technically:
Just by a domain name and server hosting space from any of domain hosting company like: BigRock, GoDaddy, Hosttripple India etc.
After purchasing you can start a WordPress Blog by you can learn it by visiting this video
Things to take care of selecting a domain:
It should indicate a travel related entity. For example: mytraveldairy.com, mytravelstory.co.uk, worldvisit.co.in, merasafar.com, meriyatra.co.au etc.
Domain name should be short.
Domain name should be easy to read, speak and write.
Some of the best travel theme for your blog:
Travelista
Surfarama
Travelify
Travelplanet
..after selecting domain and set up your WordPress blog, now you can start your posts.
I also started a travel blog travel.todaysbusinessworld.com. Other travel blogger can also publish their guest posts on my this blog at free of cost. If we allow some other bloggers for guest posting in our travel blog, it may decrease our work load, as well as it increases the information on our blog. And updated fresh information help to get more visitors from search results as well new visits on guest authors' references. You can allow people two types of user role for publishing their travel related information on your blog:
1. Author Role
2. Contributor Role
As an author, they can submit information and can publish their self. But as a contributor, they can just submit the information and then you will review and publish it. Without your permission their posts can't be live.
For a product website, its is much beneficial to define the hreflang tags and country in search console. But for a travel blog we just need to define the hreflang tag, we don't need to define the country here. Because, no one just want to target just a city or state or a country in his travel blog, as well as, visitors for travel information come from any part of the globe.
Post interval for a travel blog?
Now next question is about time interval between posts. For a general blog a weekly based post is enough. But for a travel blog, its not possible to visit different sights per week. And write about these places and sights. So, as per your own ease you can make a post on monthly basis or two posts in a month.
How to get income through a travel blog?
Usually people start a blog to make it as an alternative income source. So, here is the main question is that how can we earn through a travel blog? And who will pay to a travel blogger?
So, like people in other industries, travel industry also needs bloggers to promote their business and websites. So, they also need sponsored posts about hotels, ticket booking services, destination packages etc.
So, you can be reach out by travel package provider companies, ticket booking websites, hotels at travel destinations. Many businesses offer free tour packages of interesting travel destination to travel bloggers, so that they can publish about their trip and package on their blogs.
Include travel related online tools/application in the blog
If you are a travel blogger, you can also add some useful tools on your blog such as weather, calculator of distance between cities, Google map, location etc. This will not only make your blog attractive to visit, but will also provide all the necessary information to the reader.
Don't steal or copy others work:
The most important thing is never to steal content or photos. Google is always there to help you, but never steal content from someone else's website and put it on your blog. We should always write our own experience.
Use voice recorder on the way:
Whenever you go on a trip, try to get information related to that place from local people. When he is telling you some interesting information, use your phone's voice recorder. This recording will be useful for you later when you are writing articles. Including that information along with the name of the people will make your article rich.
You can also start blog on some free blog platforms, like:
Blogger.
Tumbler
Wordpress
Weebly
Wix
Medium
I hope, it will help you, if you need any type of help regarding to blog creation/setup feel free to send your queries or doubts.