How to spend a weekend in Wellington
The capital city of New Zealand is a special place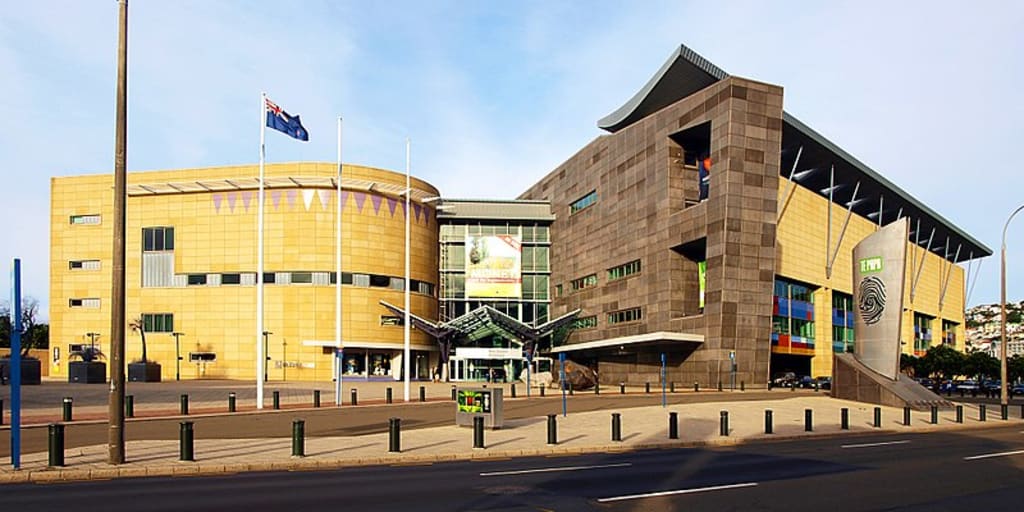 New Zealand Te Papa Tongarewa Image via Wikimedia Commons
with many natural wonders, sanctuaries, and walkways the city is a nature lover's ideal respite. There is also a concentration of great shopping, restaurants, bars and beer crafting. Here are a few ways to make the most of your weekend in this charming city!
1. Plan on arriving in Wellington on a Friday afternoon. You can check in to your hotel and relax before heading out. There are quite a few Wellington hotels to choose from, try a hotel located near the Aro Valley. This hipster neighbourhood is popular with the brewing community, you can sample quite a few there. Try looking out for hotels such as Oaks Wellington Hotel, located on the Aro Valley business district. The evening is a great time to head to Zealandia in Aro Valley. Take a cable car from Lambton Quay which is the most scenic way to reach the sanctuary. There is also a free shuttle service operated by the I-SITE visitor information centre. The 225-hectare nature reserve founded in 1868 aims at preserving the biodiversity of New Zealand's indigenous wildlife as it was 800 years ago. Many of the creatures that live there are found nowhere else on earth, such as the tuatara, kaka, pateke, a nocturnal duck, and the giant weta. You can visit any time and it is open at night, visiting at night increases your chances of glimpsing the national symbol of New Zealand, the shy and elusive Kiwi Bird. Entry fee is at $ 17.50. Check the Zealandia website for more information. For dinner head, to Charley Noble, a restaurant that uses food fired cooking or Wellington on a plate, another good option.
2. On a Saturday morning you may want to head over to Queens Wharf for a bike tour. The rental starts at NZ $25 per hour. The three-hour tour is perfect for a weekend morning. The guide will lead you all through the seafront to Evans Bay, and Oriental Bay. Notable landmarks such as the sculpture 'Solace in the Wind' is one of the sights to look out for. Cycle tour will probably leave you famished, so head over to Cuba Street for some good food and a great vibe. A true bohemian experience with hipster boutiques, restaurants and lifestyle shops.
3. Spend the Saturday afternoon at the Museum of New Zealand Te Papa Tongarewa. The museum has a well put together presentation on the nation's history, culture as well as the environmental and ecological aspects of New Zealand. See the founding document of New Zealand signed between the Maori tribes and Queen Victoria, known as Treaty of Waitangi, which handed over the sovereignty of the land to the British. 'Passports' is the permanent exhibition which showcases 200 years of immigrant history. The other well-known attraction is the outdoor exhibition known as Bush City, which has hundreds of planted native trees. Entrance is free.
4. Harbourside Markets takes place every Sunday at 7.30 am. There is ample fresh fruit and veg on display. Stroll along with the market and take in the vibrant atmosphere of sights, sounds and smells. Maybe get a bag of fresh apricots to take home with you! There are hot food trucks outside the market with tasty treats from all over the world, such as Cambodia, Chile, and Hungary. Sample on Roti's, fishy hotcakes, and more for an on the go breakfast. If you wish to have a more formal relaxed meal try sampling the fare at Flight Coffee or the Ti Kouka Café, both places are known for their delectable breakfast spreads. A hike at Mount Victoria would be the best way to walk off a huge meal. The lush and panoramic landscape is the perfect way to get immersed in New Zealand's natural beauty; you have the option of driving or a cycle through.