How to reach Kanchenjunga Base Camp
Trekking to Kanchenjunga Base Camp is a tough yet exciting journey in Nepal Himalayas.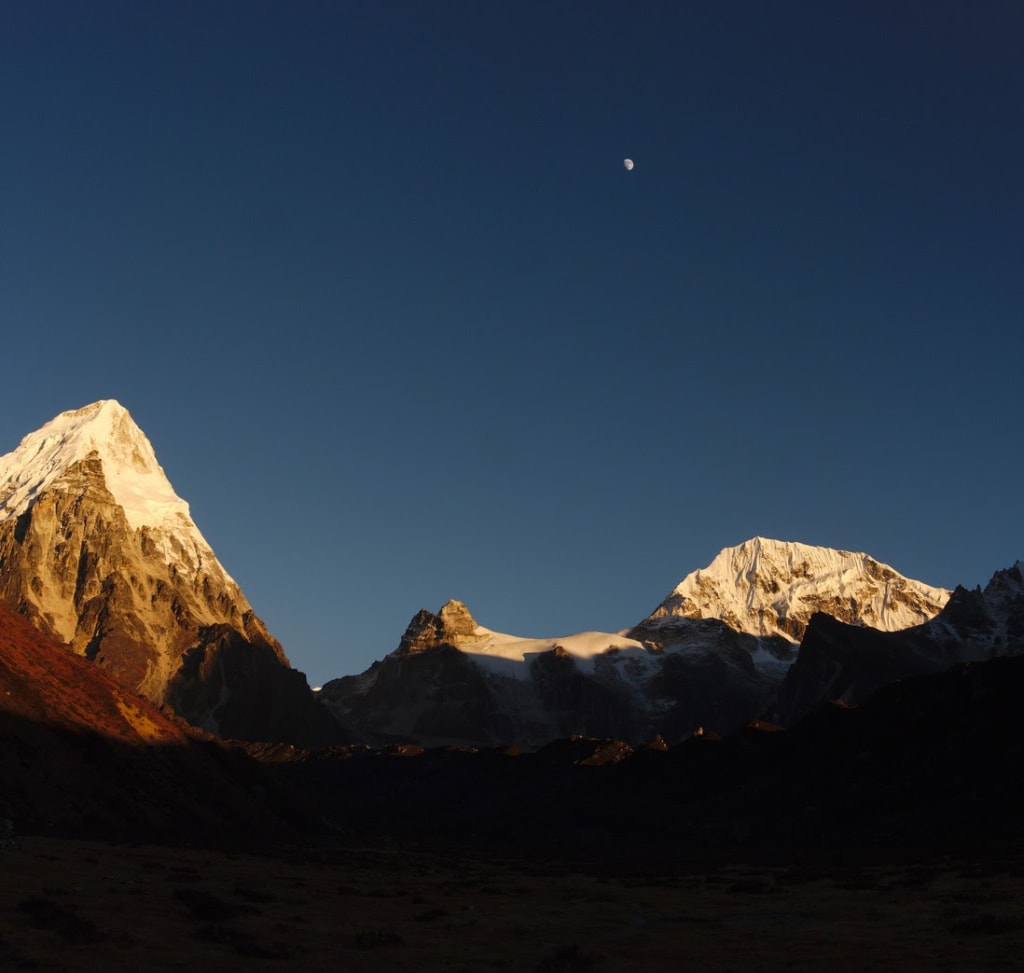 Mount Kanchenjunga - Sunset view
In the far-flung corner of eastern Nepal rises a towering peak called Kanchenjunga. Kanchenjunga is the world's third-highest peak, and in Nepal, it is the second-highest peak. Despite this fact, very few trekkers actually trek to the base camp of Kanchenjunga.
One reason for this is the remoteness and enthusiastic trekkers often Google "How to reach Kanchenjunga Base Camp?" Just to start with, it takes a minimum of 24 days or 3 weeks to complete the adventure to Kanchenjunga Base Camp from Kathmandu.
Arguably, the Kanchenjunga base camp trek is challenging. Trekkers want to do this trek because it is less crowded and offers remote wilderness. And thus, only seasoned trekkers are spurred to embark on the journey to the Kanchenjunga base camp trek.
Unlike Everest and Annapurna region, the Kanchenjunga region welcomes very few trekkers in the peak seasons. The trails in Kanchenjunga are not as well-maintained as that of Everest regions. Adding to this, there are very few teahouses and guesthouses in the Kanchenjunga region.
But in recent years, the number of trekkers visiting the base camp has significantly grown, and additional teahouses have sprung along the route. But in terms of logistics, they are not really good when compared to other regions.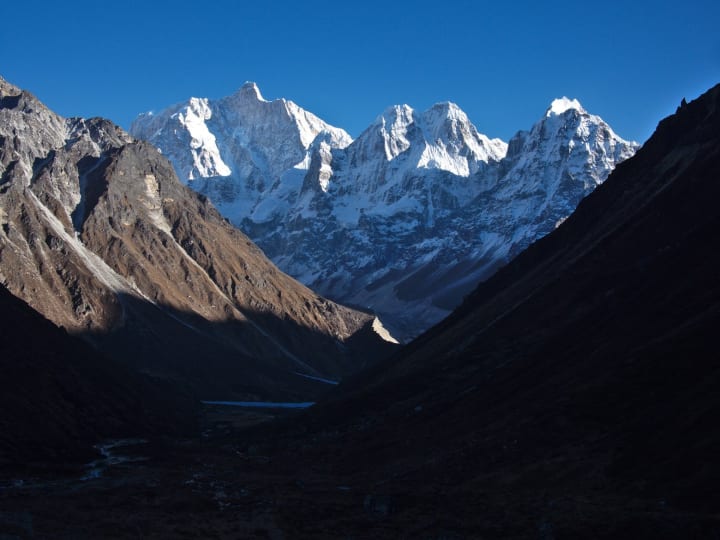 Now, let's jump to the question, " How to reach Kanchenjunga Base Camp?" The convenient way to reach the base camp is from Kathamndu, although you can do it from Sikkim, India as well. Catch a 45-minute flight to Bhadrapur or Biratnagar from Kathmandu and take a jeep or bus ride to Taplejung or Mitlung.
The next day officially marks the start of your trek to the base camp. From Mitlung, trek to Chiruwa, which takes about 6 hours of trekking through the dense sub-tropical rainforest and villages. The next day, your destination will be Sukethum.
Start early and reach the resting grounds in about 6-7 hours. Pass through settlements like Sagu, Madibun, and Phembu. After walking for about an hour or so, you will enter Ghunsa valley and after a few hours, you will reach the Tibetan village of Sukethum.
Traverse along the Ghunsa Khola. Cross several bridges, and a steep climb will lead to a beautiful Tibetan village called Amjilosa. You will spend the night there before heading to Gyabla. From Gyabla, you will traverse the trail towards Ghunsa, the acclimatization spot for the Kanchenjunga base camp trek.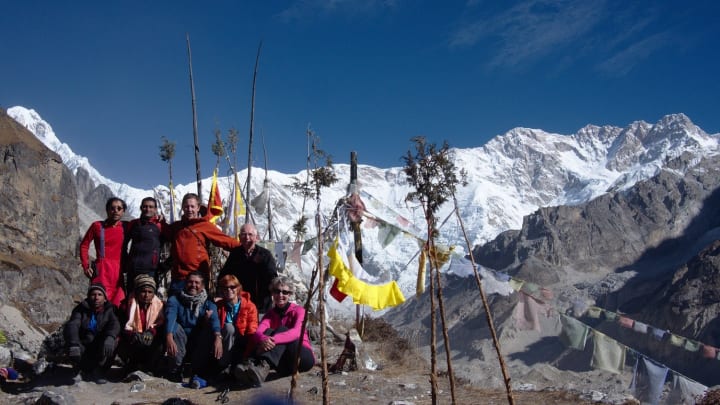 Needless to say, Ghunsa is the popular stopover along the route; trekkers spend a day or two to acclimatize. The next point of the trek is Kambachen at 4,100m. You can enjoy stunning views of Mt. Januu from here.
Continuing your journey, you will stop at Lhonak, Pang Pema, before reaching Kanchenjunga Base Camp. Kanchenjunga slowly reveals its beauty on this day. From the base camp, you can embrace breathtaking views of Kanchenjunga and surrounding peaks.
The next day, you can explore the south base camp of Kanchenjunga and retrace your steps to Ghunsha. On the 14th day of the trek, you will ascend to High Camp. The day rewards stunning views of Everest and Makalu.
On the way to Tserma, you will cross several challenging passes, including Selele La, Mirgin La, and Sinion La Pass. It is challenging to cross mountain passes in Nepal, but is equally rewarding. The adventure-filled day will be a memory to cherish for a lifetime.
The trail from Tserma onwards is quiet, and you can enjoy solitude. Walk for a couple of hours to reach Ramche. The next day, you can explore Oktang viewpoint and descend to Tortong. The trail takes you to popular landmarks along the route like Yamphudin, Phumphe Danda, and Lali Kharkha before Taplejung. The latter section of the trekking is comparatively easier.
From Taplejung, you can drive to Biratnagar and fly back to Kathmandu. Please note that the itinerary mentioned here is standard. However, you can customize the itinerary based on your preference. Make sure to consult with an experienced travel guide before you finalize the itinerary.
Obviously, you are aware of independent trekking in the region; you cannot do independent trek in this region. You have to hire a licensed guide to do the trek. We highly recommend you plan the itinerary that best suits you.
how to
About the author
I am a Digital Marketing Expert who has a passion for writing. Working as a Digital Marketing Specialist at top agencies in Nepal, I have also written and crafted many contents for the companies. In my free time,
Reader insights
Be the first to share your insights about this piece.
Add your insights